Contents of BAMAD:
DNA Updates
and related
Anthropological Notes
pertinent to
Brit-Am
BAMAD Contents: Updates in DNA studies along with Anthropological Notes of general interest with a particular emphasis on points pertinent to the study of Ancient Israelite Ancestral Connections to Western Peoples as explained in Brit-Am studies.

Brit-Am
Research
Revelation
Reconciliation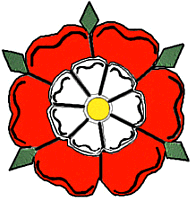 &nbspBrit-Am&nbsp
&nbspDNA and&nbsp
&nbspAnthropology UPdates&nbsp




BAMAD Contents
Brit-Am Anthropology and DNA Update


Contents:
1. DNA to track UK-Russia migration
2.Study finds left-wing brain, right-wing brain
3. DNA proof of Brit-Am DNA Reservations?
DNA: Are Y Haplogroups I (Scandinavians etc) and J (Semites) the same?
(a) The Congruence of Y haplogroups I and J.
(b) I and J haplogroups. Pertinent Extracts:
Haplogroup I.
Subdivisions of I
Haplogroup J.
Subdivisions of J
More on J2
(c) The Letter from Ken Nordtvedt:
(d) The Significance for Brit-Am Studies
Common Origin of Scandinavians and Jews?
4. "When Scotland Was Jewish"?
5. American Caucasian Ancestry from 3.5% African and Amerindian females


---

BAMAD-2
Contents:
1. Racial Conflict (see Picture): Blue-Eyed, Light-Skinned Foxes versus Dark Ones?
2. Afghanistan: US calls in the anthropologists to beat the Taliban
3. Palestinian Underdevelopment Due to Childhood Traumas?

BAMAD-3
Contents:
1. More About Genes - The Irish really are a race apart
2. The Limitations of DNA Genealogical Research
(a) Newsweek Article
(b) Science Article
3. Different mt(female) and Y(male) DNA markers worldwide with an explanation
of the geographical distribution of each one

BAMAD-4
Contents:
1. Neanderthals: Some were blond and red-haired!
2. Steve Collins: Epigenetics - confirmed by Scripture
3. The genetics of Jewish ancestry

BAMAD-5
Contents:
1. Blood Group O is More Resistant to Malaria
2. The Town of Albinos in Argentina
3. Interesting Note on Blue-and Grey Eyes Amongst Jews

BAMAD-6
Contents:
1. Jewish Encyclopedia: Hair Color Amongst European Jews
2. Kusunda: An Indo-Pacific [New Guinea area] language in Nepal
3. Polynesians and Maoris Originally From China via Taiwan?
4. DNA Tests for Vikings in West England
5. DNA: English and Irish the Same People?

BAMAD-7
Contents:
1. mtDNA: Question on Ancestress from "Turkey" and Israelite Origins
2. Geographic Patterns of DNA in the British Isles
3. Patrick Mead Page

BAMAD-8
Contents:
1. Waist-hip-ratio of mothers and children's intelligence
2. The Pussy Cat and Ancient Egyptians
3. Ancient DNA: Central Asia
(a) A Misleading Impression
(b) Mummies in Mongolia tested for DNA: Amerindians, Turks"
(c) European Types"
(d) Brit-Am Remarks:
4. Archaeology unearths gout in early Pacific people
5.Genetic structure of European Americans
6.Genetic Variation and Population Structure in Native Americans
7.DNA: Did the First man ("Adam" or at least "Noah" the ancestor of all present-day humanity) belong to the "R" haplogroup"
Brit-Am Suggests a Reversal of Conventional DNA Explanations

BAMAD-9
Contents:
1. Important New Brit-Am DNA Article
2. Reactions to Brit-Am DNA Revolutionary Proposition
(a) "give those R folks an inch"
(b) "quackary and snakeoil" (not to mention spelling mistakes?)
(c) not impressed
(d) Brit-Am Reply
3. DNA Y Haplogroups of Germany: Interesting Claims

BAMAD-10
Contents:
1. Duke scientists map 'silenced genes'
2. Season of Birth Influence on Character?
3. Verbal IQ ability of the Irish?
4. Y Haplogroup R in Africa and Australia
5. Black Africans in Ancient Britain

BAMAD-11
Contents:
1. Yet Another "anomaly" in Ancient DNA arbitrarily dismissed.
2. The Bashkir YDNA Puzzle
3. Jews from Middle East [Warning: Findings recently Disputed]
4. Abstract: Inference of the peopling of the world under sequential bottlenecks
5. Brit-Am Article Revolutionizes DNA Concepts

BAMAD-12
Contents:
1. Question on Hebrew DNA
2. British Ancestry:
Some Controversial Opinions of Stephen Oppenheimer Not Generally accepted but Worth Considering 3. A Criticism of DNA Testing

BAMAD-13
Contents:
1. More 'Functional' DNA in Genome Than Previously Thought
2. The Asian Flush- Asians have less resistance and therefore drink less?
3. MtDNA Ancient Europeans Different from Modern Ones?
4. Ireland DNA: Guinness story moves from riches to rags
5. Jewish Intelligence and Certain Diseases?

BAMAD-14
Contents:
1. Skin colour linked to vitamin D deficiency
2. Brit-Am DNA Suggestion Strengthened by Creationist Site
3. Germans 'brightest' Europeans
4. Hans Jurgen Eysenck
5. Researchers Say Intelligence and Diseases May Be Linked in Ashkenazic Genes

BAMAD-15
Contents:
1. How Turkish are the Turks of Turkey?
2. A New DNA Test Can ID a Suspect's Race, But Police Won't Touch It
3. R1b1c in Central Asia

BAMAD-16
Contents:
1. Crypto Jews and DNA
2. DNA Maps: Worldwide Distribution of YDNA and mtDNA haplogroups
3. China experts identify drug addiction genes
4. Polynesians: A Mixture of Melanesian Males and East Asian Females?
5. Russians as Compared with Other Europeans

BAMAD-17
Contents:
1. Cultural differences alter brain's hard-wiring
2. Why incest makes us so squeamish
3. The Disappearing Black Sheep in Scotland Riddle
4. "fully three-quarters of the American population is interested in genealogy"
Ancestral Allure by VIRGINIA HEFFERNAN
5. Elephants classify human ethnic groups by odor and garment color

BAMAD-18
Contents:
1. Mendelian Laws Not Always Pertinent?
2. Celts, Brits, and Germans all One!!! There is a Difference?? But what is it?
3.An Association Between the Kinship and Fertilitys of Human Couples
Close Cousin Marriages Not Always Detrimental

BAMAD-19
Contents:
1. R1b1 from Southwest Asia Israelite Origins?
2. Female Ancestry of Arabs
3. Brit-Am Answer to Question about Tracing Family Ancestry

BAMAD-20
Contents:
1. Hair analysis offers new crime-fighting clues
2. Query on DNA and Ancestry
3. Genius Can Be Mistaken for Mental Disorder!

BAMAD-21
Contents:
1. East-West cranial differentiation in Central and Northern America
2. DNA in Baltic Region and Connections to Others
3. British humour 'dictated by genetics'

BAMAD-22
Contents:
1. The Discovery of Ancient "Dwarf" People and Brit-Am Note
Discovery Challenges Finding of a Separate Human Species
2.Six Women Ancestors to Most Amerindians
3. Amerindians from Siberia?

BAMAD-23
Contents:
1. DNA of Ancient and Modern Sardinia
2. Latin America: A Mixed Population
3. Why men should pair off with younger women
4. We prefer people we think are similar to ourselves
5. Optimistic mothers have boys, study says

BAMAD-24
Contents:
1. Deception Detection
2. DNA: Are Amerindians and Welshmen Related?
3. More than 10% of Lebanese Christians of West European Origin

BAMAD-25
Contents:
1. DNA and Biological Warfare Against Israelites?
2. Nial DNA Amongst Scots-Irish
3. Y chromosomes of Hungarians

BAMAD-26
Contents:
1. Iceland has greatest Life Expectancy
2. DNA sheds light on Minoans
3. How tall you are may predict how jealous you are

BAMAD-27
Contents:
1. Is Being a Bad Mother Inherited?
2. Geostatistics in biological anthropology of the Irish
3. Japan: Ainu-Samurai DNA Links

BAMAD-28
Contents:
1. DNA matches aren't always a lock
2. DNA: No Mycenaean political domination of Crete following Late Minoan IB destructions
3. The Druze: A Population Genetic Refugium of the Near East
4. Abuse Causes a Suicidal Switch in Brain Gene Activity
5. mtDNA of Jordanians: Ancestors Related to Black Africans?

BAMAD-29
Contents:
1. Amerindians-Middle East-Druze DNA Connection Proven?
2. Scythians had Different Origins
3. Lies Are Written All Over Your Face
Uncontrollable Muscles in the Face Reveal Lying, New Research Shows

BAMAD-30
Contents:
1. Criticism of DNA Findings and Racial Conclusions
2. Genetics Confirm Oral Traditions Of Druze In Israel
3. Graeme McChesney: Environment Influences Genetic Patterns!
Selected Articles, "Moses and Science"

BAMAD-31
Contents:
1. European Cattle from the Near East (i.e. Israel and its neighborhood)
2. The true face of Julius Caesar
3. First Genetic Evidence Of Long-lived African Presence Within Britain
4. Has the Genetic Base of Scandinavia "Evolved" Sinbce the Iron Age?
5. Roman Britain: Immigrants came from all over?

BAMAD-32
Contents:
1. R1b (Predominant amongst Celts and Anglo-Saxons) in West Africa
2. DNA Change Rates : Modern Science vs. The Bible
3. Trans-Pacific Similarities: Asia and the Americas

BAMAD-33
Contents:
1. Male circumcision is a weapon in the sperm wars
2. Most recent common ancestor (MRCA)
3. MRCA of mtDNA Only 6000 Years!
4. Female Arab or East African Presence in Ancient Scandinavia?
5. The length of life in classical Greece

BAMAD-34
Contents:
1. Faces close to group prototypes are attractive
2. Half of European Female Ancestry from the Middle East?
3. Macedonian Huns in Pakistan?

BAMAD-35
Contents:
1. Cuban mtDNA and Y chromosomes
2. Better mental health of African Americans is not explained by social relationships
3. Individualists and egalitarians are more optimistic

BAMAD-36
Contents:
1. The Cagots of France
The last untouchable in Europe
2. An Updated World-Wide Characterization of the Cohen Modal Haplotype
3. Caucasoid Phenotypic Variation

BAMAD-37
Contents:
1. Relatively Few Vikings Actually Settled in Ireland?
Nordic Family Names Mainly Irish Celtic by Ancestry?
2. Map of DNA in Europe
3. Map of DNA in Europe -More Discussion plus Maps

BAMAD-38
Contents:
1. Women look for men like Daddy; Men want a girl like mother?
2. Roman conquest paved way for AIDS?
3. Yale Researchers Find 'Junk DNA' May Have Triggered Key Evolutionary Changes In Human Thumb And Foot:
Does Environment determine "Junk" DNA?

BAMAD-39
Contents:
1. Link with Selection of Articles on Y-Chromosome Links
2. PubMed abstract: surnames and Y-DNA in Ireland. Highlights
3. South Africa: DNA of Afrikaners. Highlights

BAMAD-40
Contents:
1. David Wilson: Ancestor of "Neil" (R1b1c7) Group Now Dated to between 500 and 1000 CE!
2. Using House Mice DNA to Trace Human Migrations!
3. Exposure: DNA Tests - "A Waste of Money"!
4. Distinct pregnancy risks in Asian-white couples
5. Genetic Changes Decreasing

BAMAD-41
Contents:
1. Mormon Founder, Joseph Smith Descended from Nial?
2. Yair Davidiy Challenge to Experts Remains Unanswered?
3. The Genetic Map of Europe:
Interesting and important Observations

BAMAD-42
Contents:
1. George Theiss:
Significance of DNA Findings with Brit-Am Reply and DNA Explained
2. Altruism and sexual attractiveness
3. #299 - Niam Niam: the Cannibal Map of the World

BAMAD-43
Contents:
1. YDNA Traces Phoenician Colonization?
2. YDNA: Japanese and Tibetans are of same stock and related to Africans!
3. Origins, age, spread and ethnic association of European haplogroups and subclades
4. DNA: East Eurasian Origin of Many Norwegians?
5. Map of Geographic Outline of Religious Affiliation in the USA

BAMAD-44
Contents:
1. European Genetical Sicknesses and Interelationships:
Are Rumanians Genetically German?
2. American Ethnic Geography
3. Is the R1b of the British Isles Unique? What is L21?

BAMAD-45
Contents:
1. Mt[female]DNA:
Tuscans (Northwast Italy) of Medieval Times were descended from Etruscans but Modern Tuscans are not?
2. US Citizens of Scottish Descent Compared with Scottish
3. DNA links found between ancient Peruvians and Japanese Ainu
4. Book answers DNA critics of Book of Mormon
Shows General Limitations of DNA Studies
5.Scientists find 'cure' for 'werewolf boy'
6. Fear is contagious, say scientists
7.Racial Skin Color Can and Does Change:
Your Family May Once Have Been A Different Color

BAMAD-46
Contents:
1. Do Older fathers Endanger their offspring? Or Enhance them?
(a) Brit-Am Comment: Enhancement?
(b) Paternal Age Effect: How Old is Too Old?
2. Heroes are born not made, scientists claim
3. Y chromosomes and surnames in Britain

BAMAD-47
Contents:
1. Origins, age, spread and ethnic association of European haplogroups and subclades
2. Irish Animals and Plants from Spain but the People are Not!
3. Y chromosome of Tsar Nicholas II
4. Sephardic Ancestry Common Among Spaniards, Study Says
5. Modern English Mainly Descended from Meideval Bourgeoisie?

BAMAD-48
Contents:
1. Mice Prove that the Same Color Change may be Unrelated to a Common Ancestry!
2. Distance from Africa, not climate explains human variation.
3. White "Black" Africans in South Africa
Are albinos smarter?

BAMAD-49
Contents:
1. Public profiler/world names
2. Brit-Am Right Again??
DNA Changed by Chemicals!! May be Determined by Diet!!
3. EPIGENETICS: Interesting Video Clips

BAMAD-50
Contents:
1. DNA Proof that Gaels from Ireland invaded Scotland?
2. Arabian Genealogy
3. Blue eyes in lemurs and humans: Same phenotype, different genetic mechanism.

BAMAD-51
Contents:
1. Ulster is 46% Scottish!
2. U'Neil is 20% in Northwest Ireland
3. Israelite and Noahic Haplogroup Hypotheses

BAMAD-52
Contents:
1. Do Cold and gloomy climates stimulate the Intellect?
Britain's gloomy weather boosts the brain, claim Australian scientists
2. The Genetic Structure and History of Africans and African Americans
3. Non-Paternity Events

BAMAD-53
Contents:
1. The Height Gap
Why Europeans are getting taller and taller-and Americans aren't.
2. Queries about DNA Testing
3. DNA to test Jewishness?

BAMAD-54
Contents:
1. Armenian DNA in Early Germany??
2.Independent Amerindian Mongolioid Phenotypical Evolution? Brit-Am Hypothesis Confirmed Yet Again?
3. Geneaologist Claims 10% Not descended from Supposed Forebears
4. Evolutionists Contradict Modern DNA Findings and REJECT Them!
5. Africans and People from the Middle East in Roman York, England
6. Indian DNA Scientists Argue for Independent Local Origin of Indian R1a1*!!??
7. Mo-hamer-ed Who? J1e?

BAMAD-55
Contents:
1. Israelite and Neighborhood Origins of Western DNA?
2. Humans capable of (but not good at) assessing relatedness from faces
3. Population and DNA Changes in Europe

BAMAD-56
Contents:
1. Most Aleut Male Ancestry is European!
2. Nordic Race merely a branch of the Mediterranean Racial Stock?
3. Different Parts of Body give Different DNA!!
(a) SNPs in Non-Cancerous Tissue May Differ From Those In Blood, Study Finds
(b) DNA may differ between tissues
4. Human mtDNA subject to selection by climate?
5. Distance from Africa explains within-population cranial variation better than climate

BAMAD-57
Contents:
1. 2 Major Irish and Scottish DNA Groupings
2.URL with Useful Links
3. Atlantic Modal Haplotype
4. The British Isles : The Conquerors were the same men but different women?
5. Reconstructing Indian-Australian phylogenetic link
6. European MtDNA Percentages by Country
7. Blonde Australian Aboriginals

BAMAD-58
Contents:
1. A Brit-Am Research Breakthrough!
New Chart by Estelle Schutte helps explains Correct Directional Sequence of YDNA Development
2. Henry Rea: Queries concerning DNA and the Lost Ten Tribes with Brit-Am Reply:
(a) Your Haplogroup: Israelite Origins?
(b) The Turks
(c) Jewish DNA
(d) Ten Tribes, Scythians, and R1a
(e) The Need for Divine Affirmation of Ancestry?
3. Sometimes The "Science" Of ABO Blood Types Goes A Little Too Far

BAMAD-59
Contents:
1. Ancient European DNA Was Much Different from the Present!
2. Special gene found in red haired women
3. Annual Red-Haired Day in Breda, Netherlands

BAMAD-60
Contents:
1. Brit-Am and DNA.
2. Haplogroups I and J in Europe and Amongst Jews
3. Notes on Haplogroup I (Y-DNA) (Quoted Extracts)
4. Notes on Haplogroup J (Y-DNA) (Quoted Extracts)
5. The Jewish or Aram Connection of I2* and I2?

BAMAD-61
Contents:
1. Skull Shapes influenced by Climate especially cold climate.
2. Czech Females probably of similar origin as those of Poland, Germany, and Russia.
3. Scandinavian Population Changes Proven. European mtDNA same as Middle East
4. mtDNA [female associated] Varies with Climate!
5. Actress Ami Walker Video 21 Accents
6. R1b and E1b1b1 both originated in the Middle East!
7. Could J1 and R1b be Interchangeable? DNA Doubts and Questions

BAMAD-62
Contents:
1. Brit-Am Vindicated:
Cohen Gene Can Appear Independently without Familial Connexion
2. Henry Rhea:
Problems with DNA and Lost Israelite Scenarios
3. Creativity & psychosis: Nuts and Guts go together

BAMAD-63
Contents:
1. Modern man 'a wimp', says anthropologist
2. Different [Racial] Ways of Thinking?
3. Mixed Races: The Positive Side

BAMAD-64
Contents:
1. The Sixth Sense Exists!
2. German and French newborns cry differently
3. Philadelphia Study:
European Admixture in African Americans and Non-European Admixture in Europeans

BAMAD-65
Contents:
1. Video: Murder of albinos in Tanzania
2. Brit-Am DNA Opinion Shared by Others. We are not Alone!
Leading Linguistic-Anthropology Scholar Holds Outlook on DNA "Evolution" similar to that of Brit-Am
3. Comment on the Brit-Am DNA Service Proposal

BAMAD-66
Contents:
1. Jewish Ancestry in between Europe and the Middle East
2. Question about the Proposed Brit-Am DNA Service and Taking a Test at Present
3. Environmental Influence on mt[female-transmitted]DNA Markers
4. People who look young for their age 'live longer'
5. Brit-Am Vindicated Yet Again! Environmental Influence on DNA

BAMAD-67
Contents:
1. Argentinean Ancestry
2. Personality Judgments Based on Physical Appearance
3. MtDNA and Environmental Influence
4. The Importance of mtDNA and Historical Changes
mtDNA selection in Iceland?
5. Brit-Am DNA Project to be Placed on BackBurner for Time Being

BAMAD-68
Contents:
1. Question on Environment, Africa, and Skin Color
See The Aryan Macaque Monkey in the Snow.
2. Pygmies Persecuted in Africa: Cannibalistic Genocide, Rape, and Slavery
3. The faces of Ancient Egypt.

BAMAD-69
Contents:
1. DNA analysis tracks Silk Road forbears
2. Blond Australian Aborigines and Melanesians
3. Bushmen DNA Vastly Separated from Each Other!
Complete Khoisan and Bantu genomes

BAMAD-70
Contents:
1. Blond Hair at Birth in Cook Islands
2. Brian Patmore: Blonds Amongst Australian Aborigines
3. Indications that Egyptian Pharoah was R1b! (West European type!)
4. Ancestry of 80 per cent of European men traced to "Iraq and Syria"!
5. What is the truth about Israelite DNA?

BAMAD-71
Contents:
1. Ancient DNA Reveals Lack of Continuity between Neolithic Hunter-Gatherers and Contemporary Scandinavians
2. Ancient DNA. A compilation of DNA haplotypes extracted from ancient remains
3. Genetic Affinities Among Populations.
Jews Close to Greeks
4. Lemba: Evidence for Partial Jewish Origins?
5. More Remarks Concerning the R1b1b2 DNA of Tutankhamen and Family

BAMAD-72
Contents:
1. A Common Irish Blood Disease is often Misdiagnosed
2. King Tutankahem and the Now Western DNA R1b1b2
3. Afro-Americans from West Africa and before that from the Sudan!

BAMAD-73
Contents:
1. Question About Marrano (Spanish-Jewish) Ancestry and British Isles DNA Correspondences
2. Turks of Turkey are not Really Turks!!
Population history and substructure of Anatolia and Turkey as evidenced by craniofacial diversity.
3. Charlotte Mecklenburg: Queries and Remarks re DNA and the King of Egypt
4. Australian Aborigines DNA
5. The Y (male) haplogroups their mtDNA (Female) co-mates

BAMAD-74
Contents:
1. Amorite (possible Israelite- Manasseh?) mt [female-transmitted] DNA K
(a) First Account: Amorite DNA K
(b) Second Account: Anthropological analysis of the osteological material from an ancient tomb (Early Bronze Age) from the middle Euphrates valley, Terqa (Syria)
2. MtK Common amongst Ashkenazi Jewesses, Druzes, and British Women
3. Jewish Genes a Blessing and not such a Blessing?

BAMAD-75
Contents:
1. Question from Finland about Y Haplogroup IJ
2. YDNA Reversed. Was the ADAM of DNA West European?
3. The Possible Egyptian Origins of Some Black West African Groups?
4. John Wharton: Were Some of the African Slaves in North America Descended from Ancient Egyptian Taskmasters over the Hebrews?
5. Diagram Spread of R and Other DNA Y Haplogroups

BAMAD-76
Contents:
1. South African Coloreds of Mainly Bushmen Origin on the Female Side
2. The Irish - more Spanish than Celtic'
3. Scottii, King Tutankhamen and a Jewish R1b Variant'
4. "Aunty": 600-year old Maori woman's face reconstructed
5. Study: Isolated Finns have unique genes
Finns genetically closer to Dutch than Hungarians

BAMAD-77
Contents:
1. Charlotte Mecklenburg: Do Ephraimites & company have DNA in common?
2. DNA Again Disproven' Don't it make my blue eyes green?
3. DNA defence clears US man of rape after 30 years in prison

BAMAD-78
Contents:
1. The Faces of Ancient Egypt by "Mathilda"
2. "View from the Lab: Who is a Jew? DNA can hold the key" by Steve Jones
3. Will Wonders Never Cease?
Athol Bloomer [tentatively] Traces Yair Davidiy to the Alexander Clan of Scotland and Makes Our Day!

BAMAD-79
Contents:
Europeans Have Physically Become More Like People From the Middle East!!!

BAMAD-80
Contents:
1. Blond White Baby Born to Dark Black Parents
2. Earliest European Farmers Left Little Genetic Mark On Modern Europe
3. Israelite [Ten Tribes] Nations are all considered WEIRD and Exceptional.
WEIRD [Western, Educated, Industrialized, Rich, and Democratic] Israelites!!!

BAMAD-81
Contents:
1. DNA Discovery: Were the Ancestors of Hitler Ethiopians?
2. Ancient Europeans were of Different Stock from Modern Ones!!
3. Ancestors of Scandinavians Arrived Only in the Iron Age!

BAMAD-82
Contents:
1. BLONDE MONGOLS.
2. Master Gene May be Key to Proving Environmental Influences on DNA
One Gene to Rule Them All
3. Cohens Really do Have Unique CMH???
New Findings.
4. Witnesses point finger of blame at faces they dislike
5. Various Different Colored Mice from Just Two Parents.
Photo.

BAMAD-83
Contents:
1. Jews of Northern Iraq, Armenians, Assyrians all exceed 25% R1b!!
R1b is the single largest DNA contingent in all three communities!
Assyrian people: Genetics;
R1b in Different Countries: Some Comparisons.
2. DNA Evidence: Most West Europeans Derives from Middle East Ancestors!
3. Many Inhabitants of Latakia (Northern Syria) descend from West European Crusaders!!!

BAMAD-84
Contents:
1. Environment Behind Achievement?
Britain: White boys 'trailing at school'.
2. Cranial differences between Japanese Samurai and townsfolk.
3. Is Ginger More Sensitive?
"Why Surgeons Dread Redheads" by Meredith Melnick.

BAMAD-85
Contents:
1. Question on DNA and Possible Jewish Origins.
2. Interesting Discussion on Origin of Ashkenazi Levites.
3. Study suggests that people tend to associate and make friends with those who are genetically similar to themselves!

BAMAD-86
Contents:
1. Puerto Rica and Genetics.
2. DNA Survey in Sweden.
(a) Orjan Svensson Report.
(b) Swedish genes similar to Brits and Danes: study.
3. DNA and Brit-Am Simplified.

BAMAD-87
Contents:
1. Latin American Tribe of Jewish Descent are Midgets Immune from Diseases!
Do Ecuadorian dwarves hold the key to life-long health' by Joseph Hall
2. Positive Emotions an Essential Anti-Aging Component.
(a) The Brit-Am Alternate DNA Proposal.

(b) Brit-Am Alternate Belief in the Light of DNA with Acceptance of Conventional DNA Dogma.

(1) From the Jewish Side.

(2) From the Brit-Am Ten Tribes Aspect.

BAMAD-88
Contents:
1. Answer to Dr. Jonathan Caro Re Wikipedia and Israelite DNA.
2. The Origins of R1b are From the Area of Ancient Israel!
3. Present-Day Hungarians Mainly Descended from Newcomers!
Historical Ethnic Changes in the Populations of European Nations.
Comparison of lactase persistence polymorphism in ancient and present-day Hungarian populations Dora Nagy et al.

BAMAD-89
Contents:
1. Important New Brit-Am Article Rewritten and Re-Arranged.
YDNA haplogroups directly correspond to types of climate!
2. No R1b Before Bronze Age??? A Minority in Medieval Times???
3. Experts Admit Near Eastern Origins of Western Peoples BUT Err as to When the Change Took Place!!!
4. Head-Shape Changes.
5. Jews in Ancient York Physically Similar to Gentiles of York.

BAMAD-90
Contents:
1.YDNA: Environmental Influences or Middle East Origins?
2. Did R1a Originate in the Middle East?
3. R1a Amongst Jews.
4. YDNA and Jews
The Y Chromosome Pool of Jews as Part of the Genetic Landscape of the Middle East
5. Ancient Swedes from the Middle East?

BAMAD-91
Contents:
1. Letter from Iceland to Brit-Am Confirming Brit-Am Findings.
2. Letter from Finland Complimenting Brit-Am's BAMAD.
3. Overlap between y-haplogroups and mt-haplogroups.
4. Do Human and Chimpanzee DNA Indicate an Evolutionary Relationship?
by Bert Thompson, Ph.D.
5. mtDNA is ALSO transmitted by Males!!!
by Bert Thompson, Ph.D.

BAMAD-92
Contents:
1. Is Not DNA Determined by the Environment???
2. DNA Findings: Unclean Animals Probably Cause Diseases.
3. Babies May make Racial Distinctions.
Caucasian Infants Scan Own- and Other-Race Faces Differently
Andrea Wheeler et al.

BAMAD-93
Contents:
1. Letter from Yair Davidiy re
(1) R1b-M222 (Niel northwest Ireland group)
(2) Virtual non-Existence of R1b in Ancient Europe!
2. Ancient DNA from European Early Neolithic Farmers Reveals Their Near Eastern Affinities.
3. Whites replacing blacks as the primary victims of racial discrimination in USA!
4. Archaeogeneticists track steppe migrants to west Europe.
5. mtDNA Article Improved and Updated.
mtDNA. Haplogroup mtDNA and Brit-Am Israelite Identifications.
6. National Character Does Not Reflect Mean Personality Trait Levels in 49 Cultures.
7. Ancient West Eurasian DNA Findings Listed.

BAMAD-94
Contents:
1. Reply to Henry Rhea re the Lack of R1b in Ancient Europe.
2. Valuable Reference Source : Y-DNA haplogroups by ethnic groups.
3. Genetic make-up of Europe.

BAMAD-95
Contents:
1. DNA Substantiates Brit-Am!
New Study Admits:
Most Probable that R1b came to Europe after 1000 BCE!!!
2. Henry Rhea: Admittedly Brit-Am Has a Point!
3. Many Anglo-Saxons have Similar DNA to Dutch and North Germans!

BAMAD-96
Brit-Am Anthropology and DNA Update.
Contents:
1. Eden from Belgium Checks In!
2. Question on DNA of Jewish Ashkenazic Levis.
3. Dark winters 'led to bigger human brains and eyeballs' By Judith Burns.
4. Facial Skeletons Show that Modern Europeans NOT Descended from Stone or Bronze Age Europe!
Noriko Seguchi, Conrad B. Quintyn , Sherry C. Fox , A. Russell Nelson , Sotiris K. Manolis , and Pan Qifeng
5. DNA Studies Show Modern Europeans not Descended from Ancient Europeans!
We Are Not Our Ancestors: Evidence for Discontinuity between Prehistoric and Modern Europeans
Ellen Levy-Coffman

BAMAD-97
Brit-Am Anthropology and DNA Update.
Contents:
1. Question Concerning the Finnish People and DNA.
2. Genetic make-up of Europe.
3. Ancient Greeks Were Brunettes and Darkish with a Small Blonde Minority.
Racial Type of the Ancient Hellenes by Dienekes Pontikos
4.Claim that Jews Are Up to One in Twenty of Black African Ancestry?
Genes Tell Tale of Jewish Ties to Africa
Exchange Between Groups Took Place About 2,000 Years Ago by Gianna Palmer
5. Kino (from Japan) Kirghiz are mainly R1b (like western People) and descended from Manas i.e. Manasseh?

BAMAD-98
Brit-Am Anthropology and DNA Update
1. Why it is wrong to assume that a haplogroup originated where it is most frequent now?
2. Lengthy Discussion on the DNA of King Tut..
3. DNA Versus History???? Where are the Vikings of Ireland?

BAMAD-99
Brit-Am Anthropology and DNA Update
1. Ancient R1b is non-Existent in Europe!
2. Scotland: Pict DNA.
3. Ongoing Headshape and other Changes!!!
Secular trends in some Russian populations.

BAMAD-100
1. Niall not the daddy of R-M222? [Hard to Believe!]
2. Half of Britons have German blood.
3. Earliest R1b in Europe ca. 1000 BCE.
4. Could DNA Be Wrong? or Do Our Eyes Deceive Us?
5. Arab (or Jewish) Body Found in Ancient Denmark!
Adolf Hitler's Aryan theory rubbished by science By Harry de Quetteville in Berlin.

BAMAD-101
1. Scottish Surnames:
Scotland's DNA: Land of the Britons by Alistair Moffat.
2. DNA EVIDENCE OF CREATION.
3. Multiple origins of Russian mtDNA.

BAMAD-102
Brit-Am Anthropology and DNA Update
1. Abuse may trigger gene changes found in suicide victims.
2. Northern Ireland: New Historical Possibilities . Scottish Settlers were Irish Returnees!
Catholics also came from Scotland!
3. Napoleon Bonaparte [like Hitler] belonged to haplogroup E1b1b1c1* (E-M34*).

BAMAD-103
Brit-Am Anthropology and DNA Update
1. Brit-Am Replies to Query Concerning Napoleon etc, DNA, and Free Will.
2. The German Hyperbrachycephals.
3. More evidence of genetic discontinuity between Neolithic and modern Europeans.

BAMAD-104
Brit-Am Anthropology and DNA Update
1. Racial Origins of the Population of Turkey.
Turkish population structure (Hodo lugil and Mahley, 2012).
2. Neil in North America (Appalachians) and Amongst the Scottish.
3. R1b from Western Asia i.e. Syria, Lebanon, Israel, and Turkey.

BAMAD-105
Brit-Am Anthropology and DNA Update
1. Two Cases Found of Bell Beakers from Germany with Y-haplogroup R1b.
2. Brit-Am Answers Query on DNA Findings and Israelite Ancestry.
3. Sub-Saharan Africans are Partly of Ancient Mediterranean Type!
4. Scotland's DNA: Descended from lost [North African] tribes? by STEPHEN MCGINTY.
5. Case closed: blonde Melanesians understood.

BAMAD-106
Brit-Am Anthropology and DNA Update.
1. Muslim Inbreeding Study. [Many Inherited Impairments].
2. Explanation for the origins of the Aborigines in Australia [Africa?].
3. Common DNA Characteristics of Vikings and Jews.
Detective work solves a genetic mystery by Alison Handmer.

BAMAD-107
Brit-Am Anthropology and DNA Update.
1. The Arab Beduin Intruders of Southern Israel.
2. Most British Blondes Are Fake.
3. Men's Hair and Eye Color Preferences.

Continued at: BAMAD
. Brit-Am Anthropology and DNA nos. 108 Onwards Update.



---
Contents by Subject
Home
Research
Revelation
Reconciliation


Publications
Site Map
Contents in Alphabetical Order

This Site

See also:
DNA. Studies of DNA, heredity, and Anthropology that may have some relevance to finding the Lost Ten Tribes.
DNA
YDNA Haplogroups Determined by Climate!
mtDNA
Y DNA
R1b The Western Japhet?? or not?
haplogroup I
Brit-Am DNA
THE PHYSICAL ANTHROPOLOGY OF THE HEBREW PEOPLES
Queries about Race






Join the Brit-Am Ephraimite Discussion Group
Just Send an
e-mail
with "Subscribe"
in the Subject Line

Main Page

Offerings and Publications

Return to
Question and Answer
Table of Contents