BAMAD-72
Brit-Am DNA and Anthropology Updates
24 March 2010 9 Nissan 5670
Contents:
1. A Common Irish Blood Disease is often Misdiagnosed
2. King
Tutankahem

and the Now Western DNA R1b1b2
3. Afro-Americans from West Africa and before that from the Sudan!





1. A Common Irish Blood Disease is often Misdiagnosed
Articles:
Irish in the blood
Although often misdiagnosed, an ancient blood disease is still making its presence known in those of Irish extraction.
by Colleen Dougher
http://www.americanhs.org/Irish%20in%20the%20blood.htm

An Irish Story That May Save Your Life
by John J. Fanning
http://www.chiefengineer.org/content/
content_display.cfm/seqnumber
_content/3473.htm

---
---

2. King

Tutankahem

of Egypt and the Now Western DNA R1b1b2
Forwarded by Shawn Sinclair
YDNA King Tut
http://www.flickr.com/photos/bjornwitlox/4386316321/
Photos

---
---

3. Afro-Americans from West Africa and before that from the Sudan!
John W. wrote:

Hi Yair,
Did you send out an email maybe within the klast 6-12 months with references to DNA findings on the majoriy of modern African Americans. The findings were that they are mostly descended from a broad group now in Western (I think) Africa. But that group seems to have migrated there from Eastern Africa south of Egypt (I think). I remember reading something like this and thought I saved it but now can't find it.
Could you please send it to me again if that did come from you or you know where the DNA Info is.
Thanks.
John
---



Brit-Am Reply:


See:
#2. The Genetic Structure and History of Africans and African Americans
http://www.britam.org/DNA/BAMAD52.html#The

In general DNA studies show that Afro-Americans in the USA are predominantly from West Africa though some elements from Central and Eastern Africa also exist. Historical studies agree that the populations of West Africa came from further east, from the region of Sudan south of Egypt.
For more details and references see our book,


" Joseph - The Israelite Destiny of America"
http://britam.org/bkjoseph.html )



---
---
---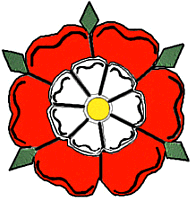 Pleased with what you read?
The Brit-Am enterprise is a Biblical work.
God willing, they who assist Brit-Am will be blessed.
Brit-Am depends on contributions alongside purchases of our publications
Click Here to make an offering.
Click Here to view our publications.
---
---
---
'It is impossible to rightly govern the world without God or the Bible.'
George Washington
---
---

Brit-Am is the "still small voice" that contains the truth.
[1-Kings 19:12] AND AFTER THE EARTHQUAKE A FIRE; BUT THE LORD WAS NOT IN THE FIRE: AND AFTER THE FIRE A STILL SMALL VOICE.
















Home