Holocaust
Did the Holocaust Really Happen? Who was responsible for the extermination of one-third of the Jewish population in WW2?
Could many Jews have been saved if the Allies had have wished it?
Can the Holocaust tells us anything concerning the Israelite characteristics of Gentiles who befriended Jews or turned their backs on them?


Brit-Am
Replies to Queries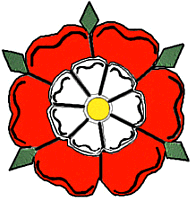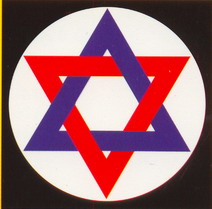 Questions
and Answers

Holocaust
Contents:
1. What can the Holocaust teach us?
2. What Significance does the Holocaust have from a Brit-Am perspective?
3. What Connection did the Arabs have?
4. Did the Holocaust Really Happen?
5. Involvement of Wehrmacht and German Civilians in "Final Solution".

4. Did the Holocaust Really Happen?
Paul wrote:
re Brit-Am Now no. 1158
#7. Queries from Jamaica about Brit-Am
http://www.britam.org/now/1158Now.html


Okay Yair thanks for your response. A lot of things cleared up, but there is another question that I need to ask your opinion on which is most relevant from an historical and cultural sense.

Did the Holocaust really happen? There are many holocaust deniers who claim that it did not happen or in the way that is was made out.

There was a journal in particular which stated that``SIX MILLION JEWS WERE NEVER KILLED AND THAT IN EUROPE AT THE TIME THERE WERE NOWHERE NEAR TO 6 MILLION JEWS. THEY SAID THAT IT WAS A HOAX TO GET MONEY FROM THE WEST AND ESPECIALLY THE GERMANS. IN A WAY THEY WERE TRYING TO MAKE THE GERMANS LOOK LIKE VICTIMS. THIS JOUNAL CAME UP WITH ALL TYPES OF IN DEPT REPORTS AND DOCUMENTS TRYING TO PROVE THAT THE HOLOCAUST NEVER HAPPENED IN THE WAY IN WHICH THE MEDIA MADE IT TO HAPPEN AND THAT IT WAS ALL A TRICK BY THE -KHAZAR IMPOSTERS-. THEY SAID THAT THE AMERICANS WERE THE BIGGER HUMAN RIGHTS VIOLATORS OF THE WAR GREATER THAN THE GERMANS NAZIS THEMSELVES??.

What is the real truth? did the Holocaust happen and did really six million Jews of the biblical Israel murdered at the hands of the Germans?

What is your view?

Paul




---


Brit-Am Reply:
NORMALLY WE WOULD CONSIDER THE VERY NATURE OF THIS QUESTION INSULTING.
The Holocaust is not something one simply has an opinion about as to whether it happened or not.
Survivors of the Holocaust, people who were in the camps and saw what was happening or people who lost all their families and everyone they ever knew are still with us. My own family lost members.
My mother is Jewish and she had relatives in Germany who the Nazis killed.
Why is it however that the Jews even have to "prove" that such an event took place?
You said in a previous post that you are a Jamaican of African origin.
Brit-Am Now no. 1158
#7. Queries from Jamaica about Brit-Am
http://www.britam.org/now/1158Now.html
This is the Internet. For all we know you could be a "White Supremacist" impersonating a black man. We have encountered such cases before. Indeed the person (who calls himself Abraham Sandor as well as other names) who wrote the article against Brit-Am that you mentioned makes a habit of impersonating all kinds of people.
Nevertheless you sound like a genuine person and our practice is to accept everyone according to how they present themselves.
What if someone said the following about "Africans" in the Western Sphere:



---




How would you react if someone would write the following FICTIONALISED, NOT-TRUE, SCENARIO AND PRESENT IT AS FACT?


Slavery of Africans never existed. Just as today the blacks are trying to get into Europe and the USA because things are bad in Africa so too was it in the past. After America was discovered the Blacks in Africa who had suffered from famine and warfare came down to the seashores and begged passing ships to take them to somewhere better. Spanish, Portuguese, French, and British sea captains had mercy on the poor black people and out of Christian charity gave them free passage to America and the

Carribean

. At this same time the Northern Yankees in the USA wanted to put down the Southern Whites and keep all the good things for themselves. The American Civil War was originally a theatrical work of fiction. President Abraham Lincoln was an actor. He was eventually killed by Wilkes Booth who was also an actor and motivated by professional jealousy. The promotion of the fictitious Civil War became so convincing that people accepted it as

true; -just

as they once accepted the "War of the Worlds" by

H.G

. Wells (which described an imaginary invasion of Martians) as true.
In the case of the "War of the Worlds" the Establishment did not want people to believe in it so they told them it was fiction.
In the case of the Civil War however they decided to promote it as true.
This served the Northern Yankees who wanted to tyrannize the South.
It also suited the blacks who were paid for their work but did not want to work.
They all wanted to go on welfare.
By inventing the idea of slavery they could justify their relative lack of progress as compared to other groups and put a guilt trip on white people, etc. They could also use it to explain their matriarchal oriented society and the role of the black "Mama". It was all the White Man's fault.




---


Sound ridiculous? It is. Now prove it is false to people who want to believe it is true.
Sound easy? You would be surprised as to what kind of specious claims people will throw in your path.
You do not wish to deal with lies?
Fair enough. Neither do we.
It happens however that sometimes even intelligent people are mislead by false claims.
Not everyone is well read in history and contemporary affairs.
Certain people feel an attraction to anti-Jewish propaganda.
They want to believe all kinds of lies about the Chosen People of the God of Israel.
They need however to rationalize their hatred and so turn to falsehood.
If this falsehood is refuted some of them may yet repent and turn back to the truth.
There are numerous sources including some very good web sites that help prove that the Holocaust took place. They do a far better job than we can.
There are reliable sites on this subject written by people who have devoted serious research to this. None of them have agendas. If there were ever any serious doubts on the matter they would say so. They do not.
Nevertheless, even though others have doe a better job than we ever could here is a summary of the main points on the case based mainly on what others have said.



The Truth of the Holocaust


Witness of Victims and Assailants
Numerous survivors exist amongst the Jewish people who lost all of their family and all of their neighbors.
The people who perpetrated these foul deeds in many cases are still alive or were until recently.
Most of them admit what they did. Some of them are proud of it.
They would do it again if they had half the chance.
As a child in Australia my schoolmates did not recognize me as Jewish.
I heard an account from a Polish immigrant as to what his father boasted of having done to the Jews during the War when the Jews were trying to flee from the Germans.
I heard other things as well.
Outside of the "webspace" only a small minority of those who kill Jews deny having done so.

http://skepdic.com/holocaustdenial.html
http://www.jewishvirtuallibrary.org/jsource/Holocaust/denial.html
http://en.wikipedia.org/wiki/Holocaust_denial

Numbers Surviving
Before WWII there were approximately 8,861,800 Jews in countries that the Nazis later controlled.
For a list of each country see:
http://www.jewishvirtuallibrary.org/jsource/Holocaust/killedtable.html
Based on listed and/or estimated survivors after WWII the number killed was at least 5,933,900.
[Actually the figure is probably higher since the Nazis also killed many "Jews" who had not been recognized as such prior to WWII.]

Declaration of Intent and Mental Proclivity to Exterminate
Reading anti-Semitic Nazi and related literature from before WWII gives a clear implication that the Nazis wanted to exterminate Jews. They were capable of doing so, and declared their intention to do so. They wanted to do so. This want enters the category of craven blood lust.
They murdered others as well. They also murdered their own kind including WWI veterans who as a result of fighting for Germany had been incapacitated. This tendency to eliminate "useless" mouths is part of German culture and still exists. The Jews were considered as more than "useless".
They were described as dangerous and infectious, as vermin and as bacteria.
The German anti-Semites under Hitler had the idea that by eliminating the Jews they would bring some kind of "Redemption" to the "Super Race" they wished to create.
They also had the notion of offering the Jews up as a kind of sacrifice to the principles they idolized such as strength, elimination of the weak, glorification of sadism and murder, selfish destruction of others, the abolition of inhibition and feelings of compassion, etc.
In our terms we would say that the Nazis sacrificed the Jews to the god of this world whom they considered to be something like the devil.
Why should the Nazis not have killed Jews from their point of view?

Means of Murder
The Nazis murdered by means of shooting, deliberate starvation, entrapment in confined spaces in infectious conditions, by beatings, working to death, injections, asphyxiations, encouraging primitive Eastern Europeans to kill Jews, and by gassing, and by death marches. Gassing was only one of the means that they carried out and it accounted for less than half the deaths of Jews although many other people also died through this method.
The Nazis also killed political opponents, Catholic priests, Gypsies, Poles (especially intellectuals), and Russian prisoners of War about three million of whom were starved to death.


Concerning the murder of Jews,

I recently bought a BBC DVD on the subject and it describes the apparatus of Auschwitz including interviews with victims and with the perpetrators and their accomplices and other witnesses.

Nowadays about a third of Germans believe that what the Israelis are doing to the Palestinians is the same as what the Nazis did to the Jews.
http://thebostonphoenix.com/boston/news_features/
top/features/documents/02332760.htm
[I have also heard "Jewish" Christians say the same.
Why do they hate Brit-Am?]
It is only fair however to remark that other Germans still have some pro-Israeli tendencies that perhaps 50% of them (according to a "Der Spiegel" poll) admit to.
There is however a tendency for Germans and descendants of Germans and other anti-Semites to try and find points of justification for what they did, exonerating circumstances, and anything that might mitigate the degree of evil that then existed as indicated by the evidence. This may be a natural reaction to some degree but it is not the truth. The Holocaust took place and many people throughout Europe (especially the Germans) were responsible for it.

At all events people hate Jews not because of what Jews do but because they represent the God of Israel in this world.


They who hate
the God of Israel also hate the Jews.


See also:
"Why the Jews are Judah"
by Steven Collins and Yair Davidiy
http://www.britam.org/judah.html

5. Involvement of

Wehrmacht

and German Civilians in "Final Solution"
Extracts from:
H-NET BOOK REVIEW
Published by H-German@h-net.msu.edu (June 2008)



Christine

Glauning

.

_Entgrenzung und KZ System: Das Unternehmen "W ?ste"
und das Konzentrationslager in Bisinger 1944/1945_. Reihe "Geschichte
der Konzentrationslager 1933-1945". Berlin: Metropol Verlag, 2008. 410
pp. Charts, bibliography, appendix, index of persons, index of places.
EUR 24.00 (cloth), ISBN 978-3-938690-30-7.

Reviewed for H-German by Leonid Rein, International Institute for
Holocaust Research Yad Vashem

Armament and Terror in the Third Reich

Relevant Extracts:
In 1944, a few years
after the Nazis had proclaimed the Reich "free of Jews," Jewish forced
laborers from occupied countries were brought into Germany to work at
various armament projects.

Glauning shows that the entire camp system underwent an ever-increasing
decentralization process, whereby external camps became camps in their
own rights. In the case of Natzweiler, the external camps continued to
exist long after the main camp was evacuated in the summer 1944; members
of the commandant's office staff were distributed between various
external camps and thus these camps became autonomous bodies.

Glauning also considers the question of the Wehrmacht's involvement in
the concentration camp system. In the last stages of war, the rising
number of both concentration camps and the number of inmates to be
guarded had led leaders to supplement camp personnel with Wehrmacht
soldiers. In Bisingen, the majority of camp personnel were former
Luftwaffe members and Wehrmacht reservists. Glauning thus shows that
Wehrmacht soldiers and officers did not serve only in subordinate
capacities as camp guards. In Bisingen itself, many central positions
within the camp administration were held by Wehrmacht members, rather
than the SS ?"bloc leaders, labor unit leaders, camp physicians, and even
the camp commander were Wehrmacht members. Glauning also shows that the
presence of more Wehrmacht members did not result in better conditions
in the camps. Often (as was the case with Bisingen's camp commander,
Johannes Pauli) Wehrmacht members not only achieved levels of brutality
instituted by the SS, they surpassed them. Glauning's analysis also
incorporates research about the perpetrators, considering their motives
and larger behavioral patterns. She focuses on two different people:
Pauli, and his immediate superior, Franz-Johann Hoffmann. Although the
men came from different backgrounds (Hoffmann was a member of the lower
middle-class and SS veteran; Pauli came from a more bourgeois
background), Glauning shows that both men underwent a "school" of
violence at various stages of their lives and acquired similarly radical
fixed images of their supposed enemies.

Changes in camp leadership led to changes in inmate hierarchies. Whereas
German criminals were originally appointed to "Kapo" positions, in this
later phase, East Europeans and even Jews could be appointed as
_Funktionsh ftlinge_ (inmate-functionaries). This fact did not mean that
the Nazis had entirely abandoned racial ideology, and Jewish inmates
still were subjected to brutal maltreatment. Neither did the increased
need for inmate labor result in better treatment. Leaders' desires to
get the most out of prisoners led to drastic increases in mortality
rates in Bisingen and in other labor camps. In Bisingen, around 1,200
inmates died between October 1944 and mid-April 1945 as a result of
appalling living and working conditions and brutal maltreatment on the
part of both camp personnel and factory officials.

Glauning shows that not only SS guards, but representatives of the
Organization Todt and private firms as well treated prisoners as slaves,
driving them to work using physical and verbal violence; they, too, were
responsible for the deaths of thousands of prisoners. At the same time,
Glauning shows the inability of SS apparatus to bridge the gap between
ideology and pragmatic requirements. Notwithstanding the fact that in
the course of his inspection of Bisingen, Oswald Pohl himself harshly
criticized the inhuman conditions in the camp, this did not led to any
noticeable improvement in either living or work conditions. After Pohl's
inspection, Bisingen's mortality rates increased dramatically. Between
December 1944 and mid-April 1945, 967 prisoners died in Bisingen. Thus
contrary to the current trend in German research, which ascribes more
importance to economic considerations than to pure ideology in National
Socialist policy in various spheres,[3] Glauning maintains that to the
very end ideological motives were of great importance.

Glauning sees in the development of the oil shale project an interplay
between rationality and irrationality, between pragmatism and
ideological dogmatism. Even if the whole project was launched for
reasons that had little to do with rationality and pragmatism, people
engaged in various stages of the project's development acted out of
rational motives, be it the implementation of their research skills or
efforts to secure workers or facilities. Glauning destroys the image of
concentration camps at the end period of the Third Reich as bodies
centrally administered, ruled by SS, and cordoned off from their
surroundings. In fact she applies the term "Entgrenzung" (dissolution of
boundaries), especially in terms of the relations between the camps and
their surroundings. In Bisingen, villagers came into everyday contact
with the camp, whether via the sight of inmates passing through the
streets on their way to work, the accommodation of camp personnel, or
collaboration in the apprehension of escapees. Glauning also destroys or
at least corrects the so-called "Bisingen myth," which portrayed the
population of Bisingen as protesting against the inhuman treatment of
camp's inmates or even assisting prisoners in various ways.

Glauning's study is well written and easy to read. It provides an
interesting, important contribution to both the history of the Nazi
armament program and the history of concentration camps in the later
stages of the Third Reich.


Sources on the Holocaust
Arabs
Jerusalem News-15
#2. Renate Halpprecht was a prisoner at Bergen Belsen
Jerusalem News-60
#5. Hitler and the Palestinian Arabs
Jerusalem News-105
item 4. Holocaust Denial Symposium in Abu Dhabi

Britain
"Brit-Am Now"- 627
item 6. Acceptance of Jewish Refugees During the Holocaust Years
For the record

France
Jerusalem News-118
item 2. Arutz-7 News: Wednesday, Sep. 18, 2002
HOLOCAUST WAR CRIMINAL RELEASED FROM FRENCH PRISON

Germany
Jerusalem News-100
item 3. Arutz Sheva News, Wednesday
FLOOD AT THERESIENSTADT CLOSES CIRCLE

Homosexuals
"Brit-Am Now"- 3
item 2. Pink Swastika

Portugal
"Brit-Am Now"- 415
5. Arutz Sheva News Thursday,
HONORING A PORTUGUESE HOLOCAUST RESCUER

Sweden:
Jerusalem News-105
4.Arutz-7 News: Thursday
RIGHTEOUS GENTILE DIES

USA
Jerusalem News-108
item 3. Arutz-7 News: Sunday
TIDBITS: Dr. Perl honored

Jerusalem News-118

Sources
"Brit-Am Now"-597
#3. Sebastian Villar Rodriguez: Europe died in Auschwitz
"Brit-Am Now"-598
#1. Ian McRae: European Hebrews to Return to Israel?
"Brit-Am Now"-601
#2. Craig Blackwood: Numbers?
"Brit-Am Now"-627
#6. Acceptance of Jewish Refugees During the Holocaust Years
"Jerusalem News"-338
#1. Reply to Arik Sharon
#2. Extracts from "The Tribes. The Israelite Origins of Western Peoples" pp.9-13n
"Jerusalem News"-339
#3. Home Truths or Exaggerations? American Jews and the Holocaust
"Jerusalem News"-340
#2. Knesset to Honor Raoul Wallenberg of Sweden
#7. Italian Heroic Friend of Judah to be Honored
"Jerusalem News"-429
#5. Man who helped save 100,000 lives Passes Away
"Jerusalem News"-430
#5. Holocaust: Polish Participation in Murder of Jews
"Jerusalem News"-433
#4. Nazis, Arabs planned Final Solution for pre-state Israel
"Jerusalem News"-434
#2. More info on Arab Nazis
"Jerusalem News"-435
#1. The Nazi Intentions to Kill the Jews of "Palestine"
#2. The Nazis in North Africa
#3. The Shawn Report
Al-Husseini (Palestinian MUfti) with Hitler
"Obsession"
Words All Non-Muslims Should Know
Subject: Re: The death of Europe?
Jerusalem News-182
#4. Austria , and Slave Labor
"Jerusalem News"-338
#1. Reply to Arik Sharon Re Jerusalem News-337 item 3. Sharon: Allies Could Have Bombed Auschwitz Tracks:
"Jerusalem News"-339
#3. Home Truths or Exaggerations? American Jews and the Holocaust
"Jerusalem News"-400
#2. Misrepresenting the Holocaust


Join the Brit-Am Ephraimite Discussion Group
Just Send an e-mail with
"Subscribe"
in the Subject Line

Main Page

Offerings and Publications

Return to
Question and Answer
Table of Contents