Details on How To Contribute to Brit-Am
http://britam.org/contribute-Brit-Am.html

Brit-Am Now no. 1721.
Movement of the Ten Tribes of Israel.
17 July 2011, 15 Tammuz 5771.
Contents:
1. Brit-Am Apology to Alexander Zephyr and Clarification.
2. Zarri
Gul

: Afghan Customs Similar to Jewish Ones!!
3. Allen Ramsay: Will Northern Europe Freeze Over???
4. New Article.
Different Tribal Groups, Differing Tasks.
Judah Should Bring the Ten Tribes Back!!! by Alexander Zephyr. Part Two.
5. Jeremiah ch. 10.
6. David Barlow: Appreciated Brit-Am Reply!
7. New Article.
"Judah and Joseph Need Each Other:

Yair

Davidiy

and A Clarification."
by Alexander Zephyr.





1. Brit-Am Apology to Alexander Zephyr and Clarification.
In the Introduction
http://www.britam.org/Guardian.html#I
to our article:

We said:

It is perhaps significant that on almost the same day that this article has been posted by Brit-Am another article has been sent out alongside of it. The article is, "Judah Should Bring the Ten Tribes Back!!!" by Alexander Zephyr. In his essay the author urges Judah to accept immediately members of the Lost Ten Tribes as immigrants to Israel and even go out and vigorously urge them to come over!




This passage apparently gave the wrong impression.
The real sentiments of Alexander Zephyr are actually very close to those of Brit-Am as explained in the article below.
Alexander Zephyr has no connection, physically or ideologically with any of the groups mentioned in this article.
He does have an overall agreement with the Brit-Am position.

We wished merely to illustrate that a need exists and is felt by friend and foe alike in the "Ephraimite" world to settle in Israel.
Apart from individual cases, on the whole, we advise non-Jewish believers of Israelite descent to do their thing amongst their own people, where they are, to support the State of Israel and their own Tribal nations, to learn the Bible, lead good Biblically oriented lives, and to look out for future developments.
Alexander Zephyr, as made clear in the article,
"Judah and Joseph Need Each Other"
agrees with us more than we realized.
It should be emphasized however,
We never intended to imply anything negative about Alexander Zephyr in the first place!
We have only admiration for him and for his writings as may be seen by the fact that we edit, prepare, and publish his articles on our web-site.
See:
"Judah and Joseph Need Each Other:


Yair

Davidiy

and A Clarification."
by Alexander Zephyr.


http://www.britam.org/ZClarification.html




---
---

2.

Zarri

Gul

: Afghan Customs Similar to Jewish Ones!!


From: zarri Gul <baber_khattak@hotmail.com>
Subject: Afghan customs
Dear Sir/ Madam Shalom!

i have gone through your page. I am from Khattak Afghan tribe. We still used to have some Jew customs which i come to know after watching youtube videos for Jew wedding. Let me accept that, My information is limited upto youtube video as I have never seen any Jew in my life before coming to USA. Here under I will state what i have found in my tribe or neigbour tribes
and these customs are still in practice

1. Pashtun while exchanging greeting still use word salom instead of salam which is commonly used by other Muslims.
2. In wedding customs it is mandatory to Crush a water drinking soccer (made of mud) by right leg which seems to be jew
custom .
3. Pashtuns have 2 dialect called Qirni anf khilji for saturay Qirni Pashtu word is "Na" which mean no or forbidden. Khillji
dialect people use to say "khalee" for saturday which do mean empty or holiday.
4. Waving groom in wedding ceremony and the bride keep a cute child beside her.
5. Israel khan is very common name of Pashtun. Pashtun still keep to give their the names Israellite Prohpet names.
6. We do have some strange activities for wedding or death which are not muslim custom but we do it as parallel with muslim
customs. I am sure they have the connection with tribes previous religin,
7. One a week elder of Family recite some verse while keeping food and water in front of him. water later is sprayed on outer
wall of the House and forbidden to drink or drop tp earth. Food is sent for poor family in neiborhood
8. We use to keep a lantern (40 Days) at a place where some one had his last breaths
9. After last prayer for deceased person relative sit around him keeping some wheat and money in a plate later that plate goes
to every near relatives home and given to poors.
10. after final prayer for deceased before burial , relatives give them a few steps in very strange way then after other people
can offer should to take him to grave.
11. during wedding ceremony groom have to put seven fresh , healthy leaves in water pot and to make sure that leves fully
got dipped later exchange 7 drops from same water pot to another waterpot.

May be most of these customs dont have any concern with Jew wedding customs but i will like if these could be confirmed by
caucasian /Central asian Jew community as our family dance and dress code do match with them.

Best regard

Peace and shalom


---
---

3. Allen Ramsay: Will Northern Europe Freeze Over???
From: Allen Ramsay <alramsay2@eastlink.ca>

Earth Axis is changing at the rate of 42 miles/day.


On another note, the Gulf Stream has not functioned for the past year thus explaining why it is getting so hot in the eastern US. The Gulf Stream
only goes as far as the Carolinas and then goes in circles. This will cause Northern Europe to freeze up over the next few years.

Joel 3:16 The LORD also shall roar out of Zion, and utter his voice from Jerusalem; and the heavens and the earth shall shake: but the LORD will be the hope of his people, and the strength of the children of Israel.
17 So shall ye know that I am the LORD your God dwelling in Zion, my holy mountain: then shall Jerusalem be holy, and there shall no strangers pass through her any more.

- Allen


---
---

4. New Article.
Different Tribal Groups, Differing Tasks.
Judah Should Bring the Ten Tribes Back!!! by Alexander Zephyr. Part Two.
http://www.britam.org/JudahCall2.html

Continued from:
Judah Should Bring the Ten Tribes Back!!! by Alexander Zephyr (with some Editorial Comments by Brit-Am). Part One.
http://www.britam.org/JudahCall1.html

Extract:
It is mostly the responsibility and Divine Mission of the Jewish People to go to the Israelite Tribes in exile, wherever they live, and bring them the light of Torah and knowledge of the God of Israel. It is their duty and destiny to do everything possible to awake this sleeping giant, Joseph, to their Israelite identity and bring them back to the One and only Almighty God of the Universe, the God of Israel. Judah should prepare the State of Israel, its economy, infrastructure, defense, and agriculture in a proper way to accommodate of coming of hundreds of millions of their brothers and sisters from the Ten Tribes of Israel.


---
---

5. Jeremiah 10:

1 Hear the word which the LORD speaks to you, O house of Israel.

2 Thus says the LORD:
Do not learn the way of the Gentiles;
Do not be dismayed at the signs of heaven,
For the Gentiles are dismayed at them.

3 For the customs of the peoples are futile;
For one cuts a tree from the forest,
The work of the hands of the workman, with the ax.

4 They decorate it with silver and gold;
They fasten it with nails and hammers
So that it will not topple.

5 They are upright, like a palm tree,
And they cannot speak;
They must be carried,
Because they cannot go by themselves.
Do not be afraid of them,
For they cannot do evil,
Nor can they do any good.?

6 Inasmuch as there is none like You, O LORD
(You are great, and Your name is great in might),

7 Who would not fear You, O King of the nations?
For this is Your rightful due.
For among all the wise men of the nations,
And in all their kingdoms,
There is none like You.

8 But they are altogether dull-hearted and foolish;
A wooden idol is a worthless doctrine.

9 Silver is beaten into plates;
It is brought from Tarshish,
And gold from Uphaz,
The work of the craftsman
And of the hands of the metalsmith;
Blue and purple are their clothing;
They are all the work of skillful men.

10 But the LORD is the true God;
He is the living God and the everlasting King.
At His wrath the earth will tremble,
And the nations will not be able to endure His indignation.

11 Thus you shall say to them: The gods that have not made the heavens and the earth shall perish from the earth and from under these heavens.

12 He has made the earth by His power,
He has established the world by His wisdom,
And has stretched out the heavens at His discretion.

13 When He utters His voice,
There is a multitude of waters in the heavens:
And He causes the vapors to ascend from the ends of the earth.
He makes lightning for the rain,
He brings the wind out of His treasuries.

14 Everyone is dull-hearted, without knowledge;
Every metalsmith is put to shame by an image;
For his molded image is falsehood,
And there is no breath in them.

15 They are futile, a work of errors;
In the time of their punishment they shall perish.

16 The Portion of Jacob is not like them,
For He is the Maker of all things,
And Israel is the tribe of His inheritance;
The LORD of hosts is His name.
The Coming Captivity of Judah

17 Gather up your wares from the land,
O inhabitant of the fortress!

18 For thus says the LORD:
? Behold, I will throw out at this time
The inhabitants of the land,
And will distress them,
That they may find it so.?

19 Woe is me for my hurt!
My wound is severe.
But I say, Truly this is an infirmity,
And I must bear it.

20 My tent is plundered,
And all my cords are broken;
My children have gone from me,
And they are no more.
There is no one to pitch my tent anymore,
Or set up my curtains.

21 For the shepherds have become dull-hearted,
And have not sought the LORD;
Therefore they shall not prosper,
And all their flocks shall be scattered.

22 Behold, the noise of the report has come,
And a great commotion out of the north country,
To make the cities of Judah desolate, a den of jackals.

23 O LORD, I know the way of man is not in himself;
It is not in man who walks to direct his own steps.

24 O LORD, correct me, but with justice;
Not in Your anger, lest You bring me to nothing.

25 Pour out Your fury on the Gentiles, who do not know You,
And on the families who do not call on Your name;
For they have eaten up Jacob,
Devoured him and consumed him,
And made his dwelling place desolate.



Highlights from

BAC

(Brit-Am Commentary) on Jeremiah 10:

HOUSE OF ISRAEL is a term that can be directed to either the Ten Tribes or Judah but quite often it is specifically directed to the Ten Tribes.
Silver from Tarshish in Spain. The Phoenicians had great silver mines there. It was once fabulously rich in silver production.
Despite everything we are His people and He will look after His own.


---
---
6. David Barlow: Appreciated Brit-Am Reply!

Re: Brit-Am Now no. 1718
#5. Question Re Quotation "their Jewish identity will re-emerge".
http://www.britam.org/now2/1718Now.html#5
Really appreciated your answer!
David Barlow


---
---
7. New Article.
"Judah and Joseph Need Each Other:

Yair
Davidiy
and A Clarification."
by Alexander Zephyr.
http://www.britam.org/ZClarification.html
---
---
To Make an Offering to Brit-Am!

http://www.britam.org/contribute-Brit-Am.html
---
---
Previous Issues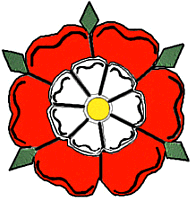 Pleased with what you read?

The Brit-Am enterprise is a Biblical work.
God willing, they who assist Brit-Am will be blessed.
Brit-Am depends on contributions alongside purchases of our publications.
Click Here to make an offering.
Click Here to view our publications.
---
---
---


'It is impossible to rightly govern the world without
God or the Bible.'

George Washington

---
---


Brit-Am is the "still small voice" that contains the truth.

"after the earthquake a fire, but the LORD was not in the fire; and after the fire a still small voice"
[1-Kings 19:12].


Home