Details on How To Contribute to Brit-Am
http://britam.org/contribute-Brit-Am.html

Brit-Am Now no. 1718.
Movement of the Ten Tribes of Israel.
10 July 2011, 8 Tammuz 5771.
Contents:
1. Pleased with Brit-Am Publications.
2. Tom in Ireland and Early Judeo-Christian influence.
3. The Positive Effect of Brit-Am.
4. Descendants of Jews in Costa Rica as Predicted by the Prophet Obadiah?
5. Question Re Quotation "their Jewish identity will re-emerge".





1. Pleased with Brit-Am Publications.
Your books are excellent and so informative.
Ray


---

---



2. Tom in Ireland and Early
Judao

-Christian influence
Dear Yair Davidy,
Shalom
...
My interest is that I am a Tour Guide in my home town in Bangor [in Northern Ireland] which was founded by
St Comgall in 558.
... I also know that there was some form of Judeo-Christian influence in Ireland before Patrick came to Ireland and
spread the gospel here. However I did not know where this influence came from although I did know that there had been a strong Spanish
and French influence in Ireland from very early times. I will keep looking at your website as there are other titles in which I am interested.

Regards and Blessings to you
Tom

---
---
---
3. The Positive Effect of Brit-Am.

Your work has been a Providential experience in my life, a miracle. It seems that God is using you for a special and important mission in these End Times.
Have been reading through the materials received from you and find them well written, extremely interesting and enlightening.

God is with you.
Sincerely,
J
---
---


4. Descendants of Jews in Costa Rica as Predicted by the Prophet Obadiah?

Harold Calvo wrote:

I heard that many of the Jews in Sepharad came to Costa Rica between 1492 - 1502 with Christopher Columbus and the prophecy of Obadiah 1:20 "and the captivity of Jerusalem, which is in Sepharad, shall possess the cities of the south." belongs to those Jews also scattered in Costa Rica... can you confirm that ?

By the way, great web site!

Harold Calvo
---




Brit-Am Reply:


I have never heard of this BUT that does not say much.
I know very little about Latin America.
Yair

[Obadiah 1:20] AND THE CAPTIVITY OF THIS HOST OF THE CHILDREN OF ISRAEL SHALL POSSESS THAT OF THE CANAANITES, EVEN UNTO ZAREPHATH; AND THE CAPTIVITY OF JERUSALEM, WHICH IS IN SEPHARAD, SHALL POSSESS THE CITIES OF THE SOUTH.

http://britam.org/obadiah.html
WHICH IS IN SEPHARAD: In Hebrew Sepharad means Spain. # This name is similar to the name of the land [of Sepharad = Spain] in which many of the Children of Israel dwelt for many years and this name remains [in Hebrew for this place] until this day. It is impossible to claim that this is a coincidence and that the name Sepharad [=Spain] recalled here is intended for another land. This is one of the wonders of Prophecy in which it is said in advance exactly those things that will occur. # Daat Sofrim

http://britam.org/obadiah.html
[Obadiah 1:20]
AND THIS FIRST EXILE OF THE TEN TRIBES OF ISRAEL [Rashi] WHO DWELL FROM GERMANY [=CANAANITES, Iben Ezra] AND HOLLAND [Jewish sources quoted by Calvin], EVEN UNTO FRANCE [=ZAREPHATH, Rashi, Iben Ezra, Radak, Abarbanel, Daat Sofrim] AND ENGLAND [= ZAREPHATH, Abarbanel] AND THE CAPTIVITY OF THE JEWS OF JERUSALEM IN SPAIN [=SEPHARAD, Targum Yehonatan] SHALL POSSESS THE CITIES OF THE SOUTH.

---
---


5. Question Re Quotation "their Jewish identity will re-emerge".
David Barlow (from New Zealand) wrote:
Re: Brit-Am Now no. 1716
http://britam.org/now2/1716Now.html#2
#2. Article of Possible Interest.
Will the Ten Tribes Return?
http://www.breslev.co.il/articles/judaism/
concepts_in_judaism/will_the
_ten_tribes_return.aspx
'id=9872&language=english


Will the ten tribes return? The following comment seems so strange when we consider that the modern state of Israel is predominantly either "Jewish" (of Judah) or other nationalities who have adopted the religion/ lifestyle.



# their Jewish identity will reemerge from the present state of "potential" and will be fully realized. #



I don't understand what the writer is getting at.

Very best Christian regards,

David Barlow N.Z.
---
---
---




Brit-Am Reply:


The article is referring to the Lost Ten Tribes.
We thought the remark of interest since it reflects one school of thought on the subject.
I have read a book by the writer in question who incidentally may not necessarily (?) be sympathetic towards Brit-Am.
Nevertheless we quoted him because he expressed an opinion worth noting.
He came across as a learned scholar familiar with the sources.
He uses the term "Jewish" as synonymous with "Israelite".
All Israelites may be considered "Jewish" from the popular point of view.
This may be inaccurate and even irritating but it is what most people do.
As far as we are concerned the most important point is what the writer really intended.
Concerning the Ten Tribes when they return he said (as you noted):


# their Jewish identity will reemerge from the present state of "potential" and will be fully realized. #


The Ten Tribes on the whole are not aware of their identity. They do not fully express it since they know nothing or very little about it.
They have been submerged for thousands of years in non-Israelite surroundings.
Their Hebrew national Tribal consciousness at present exists only at a sub-conscious level.
It is in a state of potentiality.
In the future this will change. They will become aware and fully conscious of their Israelite ancestry and all that it entails.
This what he was saying or at least how we understand the principle he spoke of to be pertinent to us.
We considered it worth quoting even though his choice of terminology was not one we would have chosen.


---
---
To Make an Offering to Brit-Am!

http://www.britam.org/contribute-Brit-Am.html
---
---
Previous Issues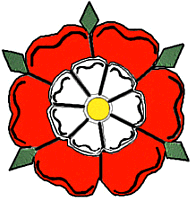 Pleased with what you read?

The Brit-Am enterprise is a Biblical work.
God willing, they who assist Brit-Am will be blessed.
Brit-Am depends on contributions alongside purchases of our publications.
Click Here to make an offering.
Click Here to view our publications.
---
---
---


'It is impossible to rightly govern the world without
God or the Bible.'

George Washington

---
---


Brit-Am is the "still small voice" that contains the truth.

"after the earthquake a fire, but the LORD was not in the fire; and after the fire a still small voice"
[1-Kings 19:12].


Home