. The Brit-Am
Movement of the Lost Ten Tribes


Brit-Am Now no. 1463
The Lost Ten Tribes of Israel Movement
15 February 2010, 1 Adar 5770
Contents:
1. New Article:

Europa

and Jeroboam of Israel by John R.

Salverda


2. Bo

Ronn

: The Griffin Symbol and A Province of Dan in Sweden?
3. Damage to 12 Year Old Daughter Caused by Rape





Details How To Contribute to Brit-Am
http://britam.org/contribute-Brit-Am.html

1. New Article:
"

Helleno-Yishurin

. The Hebrew Origin of Greek Legends"


Europa

and Jeroboam of Israel


http://www.britam.org/salverda/europa.html
by John R. Salverda

Note: We may in some of the articles by John R. Salverda have slightly adapted (with his knowledge)
certain points to suit the Brit-Am context.

Anyone wishing for the original may contact him directly:
John Salverda <jrsalverda@gmail.com>

Extracts:

Do Kidnapped Europa and Her Brothers Represent Lost Israelites?
Background:


Greek Mythology relates that the chief god Zeus disguised himself as a white bull and abducted the Phoenician princess

Europa

daughter of

Agenor

from her home in

Tyre

, Lebanon. They went to Crete where

Europa

gave birth to

Minos

,

Rhadamanthys

, and

Sarpedon

.


Rhadamanthus

went to

Boetia

in Greece. His sons were

Gortys

and

Erythrus

whose name is Greek for Edom.
Virgil (69 - 18 BC) makes

Rhadamanthus

one of the judges and punishers of the damned in the Underworld (

Tartarus

) section of The

Aeneid

.


Pindar

says that

Rhadamanthus

is the right-hand man of

Cronus

(now ruling Elysium) in the Isles of the Blessed (a term that could be applied to the British Isles) and was the sole judge of the dead.





In the article below, John R.

Salverda

, analyses the legends surrounding these figures and finds in them traditions concerning the Ten Tribes of Israel in their journeys westward from the Land of Israel after being exiled by Assyria.


Europa

Lost



Europe is named after a descendant of Io's who was called, '

Europa

.'
...The name

Europa

, is a feminized form of the same Hebrew name that comes to us through Biblical sources, in it's masculine Latin form, 'Jeroboam.'





King Jeroboam, the first king of the northern ten tribes of Israel, is mentioned often in the Bible... But the Israel of Jeroboam, went, whoring after foreign gods. It becomes obvious that, to some, she was known by a feminized version of King Jeroboam's name. The evidence for this identification is overwhelming.

Europa

got carried away adoring god in the form of a bull as well, and both the Virgin Israel and the maiden

Europa

, were from Phoenicia. The resulting, 'loss among the nations,' occurred in both cases, from the same place, and for the same reason.



---
---

2. Bo

Ronn

: The Griffin Symbol and A Province of Dan in Sweden?


From: Bo Ronn <capboronn@gmail.com>
Re Brit-Am 1462
#4. New article. Dan in Ireland and Wales. "Griffin."
http://britam.org/now2/1462Now.html#New


Good Day, Yair Davidiy & Brit-Am.
In your article about Dan in Ireland and Wales I found the following two sentences. The symbol of the Hyksos was a griffin which had the body of a lion and head of an eagle.
This was also one of the symbols of Dan. In connection with this I wish to point out that in the province of Scania (Skane) of southern Sweden the symbol is a Griffin.
This part of Sweden once belonged to Denmark and most of the population today must be a mixture of Danes and Gadites. The colours of the Griffin are also a mixture of Danish and Swedish colours.

Shalom

Gad with a touch of Dan / Bo Ingvar Ronn

---
---

3.Damage to 12 Year Old Daughter Caused by Rape
Re: Brit-Am Now no. 1462
http://britam.org/now2/1462Now.html
Shalom Yair
I had a twelve year old daughter to be raped and I don't know if she will ever recover from the damage to her self esteem and perspective. It is a continuing area of heartache. I can certainly understand why G-d prescribes the death penalty for the rapist. Our society doesn't think sexual sins matter but they do. They have a profound effect on the people who participate in them, willingly or otherwise.
Sincerely M.

---
---
---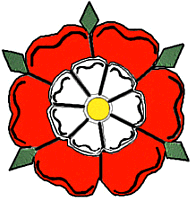 Pleased with what you read?
The Brit-Am enterprise is a Biblical work.
God willing, they who assist Brit-Am will be blessed.
Brit-Am depends on contributions alongside purchases of our publications
Click Here to make an offering.
Click Here to view our publications.
---
---
---
'It is impossible to rightly govern the world without
God or the Bible.'
George Washington
---
---

Brit-Am is the "still small voice" that contains the truth.
[1-Kings 19:12] AND AFTER THE EARTHQUAKE A FIRE; BUT THE LORD WAS NOT IN THE FIRE: AND AFTER THE FIRE A STILL SMALL VOICE.







Home