BAMBU Latest Issues
BAMBU-7

See also:
BAMBU Archives: Contents


Brit-Am Megalithic Bulletin Update (BAMBU)

NEWS AND INFORMATION
Tracing The Israelite Paths of Migration
according to the Directions of the Prophet Jeremiah 31:21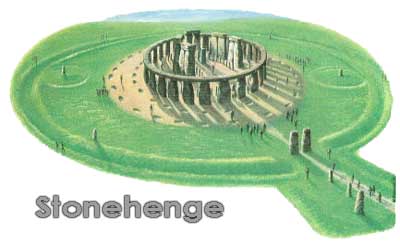 Dolmens and Megaliths
BAMBU-7
Contents:
1. Calendar Change: More on the Calendar change from a 360-day year
2. Ancient Archeoastronomical stone circle found in

Skane

(Southern Sweden)
3. Useful and level-Headed

Archeoastronomical

Site





1. Calendar Change: More on the calendar change from a 360-day year
See the Brit-Am Commentary to Isaiah 38:8
http://www.britam.org/isaiah/Isaiah36to40.html
[Isaiah 38:8] BEHOLD, I WILL BRING AGAIN THE SHADOW OF THE DEGREES, WHICH IS GONE DOWN IN THE SUN DIAL OF AHAZ, TEN DEGREES BACKWARD. SO THE SUN RETURNED TEN DEGREES, BY WHICH DEGREES IT WAS GONE DOWN.

---
From: "John Geiger"
solar aberrations and late 8th century BC history

Thank you for posting your 16 Jun 2001 Orientalia 70:1 contribution including the URL for Jeremy Goldberg's Biblica 80 (1999) 360-390 extensive article: Two Assyrian Campaigns Against Hezekiah and Later Eigth Century Biblical Chronology. I backed into this area several years ago pursuing what could have made the shadows go backward for Hezekiah as reported in 2 Kings 20:8-11 and 2 Chronicles 32:24 and the possibility that it was related to the third event Herodotus reported in book 2-142 wherein the Egyptian priests had told him that in their history of human kings that the sun had risen in the east twice and in the west twice.

A friend of mine in a book proposed a mechanism for this almost incredible Herodotus reference which made sense and could explain the backward moving shadow of Hezekiah and contended he that it occured in 701 BC and that this was the fifteenth reignal year of Hezekiah.
Quoting from his book:
"Assyro-Babylonian records recall that during the reign of Sargon (722-705) there came into being a new world order, and then another one in the days of Sennacherib (705-681) Winchler, Forschungen, III:300."

And evidently from the TRACTATE SANHEDRIN (96a) on the day King Ahaz of Judah was buried in 714BC, the day was quickened. This friend also thinks there was another change to the sun's passage in 687 BC which he also links to the final battle of Troy because of a quote in the Odyssey of Homer which seems to indicate that Odysseus was confussed by an unpredictable sun. Quoting from THE ODYSSEY OF HOMER (Harvard Classics vol 22 p 141 1909)
"Hear my words, my fellows, despite your evil case. My friends, lo, now we know not where is the place of darkness or of dawning, nor where the Sun, that gives light to men, goes beneath the earth, nor where he (it) rises; therefore let us advise us speedily if any counsel yet may be: as for me, I deem there is none."
John Geiger, Oklahoma, USA
---

See also:

"Brit-Am Now"-927
http://britam.org/now/927Now.html #2. Megaliths: Velikovsky and Calendar Change

"Brit-Am Now"-929
http://britam.org/now/929Now.html
#3. Charlotte Mecklenburg: Hezekiah, the Sun Dial, and Calendar Change?
#5. King Hezekiah

---

2. Ancient

Archeoastronomical

stone circle found in

Skane

(Southern Sweden)


http://www.thelocal.se/9346/20071209/
Extract:
Ancient remains including a 3,000 year-old stone circle and presumed place of sacrifice have been discovered near
Vitemolla on Osterlen in the far south of Sweden. The site extends over two hectares and is older and bigger than the region's celebrated Ale's Stones.

The site, presumed to date from the bronze age, is reported to be probably the largest stone circle in the whole of northern Europe.

The find was made by Bob G. Lind, a private researcher and archeoastronomer, reports Kvallsposten.

The cult centre site is in the shape of a gigantic sun dial and includes a large phallus symbol pointing due north. Lind explains that the stone sundial shows the sunrise and sunset in connection with moments such as the summer solstice, autumnal equinox and winter solstice.

Lind explained how he stumbled over the site while out walking with friends. He later confirmed his instincts when flying over the area to photograph the site, which is on land owned by the county council.

TT/Peter Vinthagen Simpson

---

3. Useful and level-Headed

Archeoastronomical

Site


http://www.stonesofwonder.com/index.html#archaeo
Concentrates on Scotland but also gives good general information
and does not go off "the deep end".

---
Megalithic Monuments may serve as proof of the Migratory paths of the Israelite Exiles.
For a Map and List of Israelite Migratory Routes see:
http://www.britam.org/Questions/QuesHistory.html#Migratory
For more maps of the Megalithic Trail of Migration see:
http://www.britam.org/Proof/Attributes/roleDolmen.html
There is much archaeological evidence some of which we have quoted in the past.
http://www.britam.org/Questions/
QuesArchaeology.html#Stonehenge

Dolmens and the Bible
Pictures: Dolmens from Around the World
Answer to Queries on Archaeology Question no.3:
"What do Dolmens and other megalithic monuments such as Stonehenge tell us?
Dolmens by Yair Davidiy
Dolmens in Biblical Codes
Immanuel Velikovsky and the Change in Our Calendar




Join the Brit-Am Ephraimite Discussion Group
Just Send an
e-mail
with "Subscribe" in the Subject Line
and in the Message

Main Page

Your Offerings and Orders for our Publications