Hosea 8
Anti-Jewish attacks by the Romans, Poles, and Germans are symbolized by the eagle. The chapter starts with Judah then turns to the Ten Tribes though at the second last verse it refers to Judah again and in the last verse to Israel and Judah together. The northern Israelites abandoned the God of Israel and set up their own religion and their own corrupt rulers. The calf of Samaria will be broken in pieces and disaster come upon them. They will be exiled by Assyria and assimilate amongst the Gentiles. Even the Gentiles will not want them and will cast them out. Despite the fact that they will be like Gentiles, God will have mercy on them, forgive them their sins and gather them together. They shall be given a "second" chance in their Place of Exile. They will be addicted to idolatry because they want permission to sin. This will be their undoing. They will have rejected the Bible and treated it as something written for foreigners and not for themselves. Judah will also have sinned and be punished.



The Book of Hosea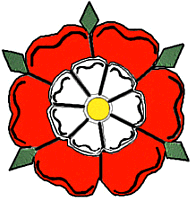 Chapter Eight

A Brit-Am
Biblical Commentary


[Hosea 8:1] SET THE TRUMPET TO THY MOUTH. HE SHALL COME AS AN EAGLE AGAINST THE HOUSE OF THE LORD, BECAUSE THEY HAVE TRANSGRESSED MY COVENANT, AND TRESPASSED AGAINST MY LAW.
"AS AN EAGLE AGAINST THE HOUSE OF THE LORD": The Romans who destroyed the Second Temple used an eagle as their symbol. The Poles and Germans also were represented by an eagle.
The USA is different: The USA uses a bald-headed eagle as a symbol and this may represent Israel in Exile:
"MAKE THEE BALD, AND POLL THEE FOR THY DELICATE CHILDREN; ENLARGE THY BALDNESS AS THE EAGLE; FOR THEY ARE GONE INTO CAPTIVITY FROM THEE" (Micah 1:16).

[Hosea 8:2] ISRAEL SHALL CRY UNTO ME, MY GOD, WE KNOW THEE.

[Hosea 8:3] ISRAEL HATH CAST OFF THE THING THAT IS GOOD: THE ENEMY SHALL PURSUE HIM.

THE THING THAT IS GOOD: Commentary of the Radak: "This is God may HE be Blessed for there is no good without blemish apart from HIM".



[Hosea 8:4] THEY HAVE SET UP KINGS, BUT NOT BY ME: THEY HAVE MADE PRINCES, AND I KNEW IT NOT: OF THEIR SILVER AND THEIR GOLD HAVE THEY MADE THEM IDOLS THAT THEY MAY BE CUT OFF.
THEY HAVE SET UP KINGS, BUT NOT BY ME: The Radak says these are the Kings of Israel who were set up on condition that they would lead the Northern israelites in the right path. Once they did not maintain the condition they lost their legitimacy.
MAY BE CUT OFF: Because they used their wealth to make idols their source of wealth will be cut away or they themselves will be cut off (Radak).

[Hosea 8:5] THY CALF, O SAMARIA, HATH CAST THEE OFF; MINE ANGER IS KINDLED AGAINST THEM: HOW LONG WILL IT BE ERE THEY ATTAIN TO INNOCENCY?

[Hosea 8:6] FOR FROM ISRAEL WAS IT ALSO: THE WORKMAN MADE IT; THEREFORE IT IS NOT GOD: BUT THE CALF OF SAMARIA SHALL BE BROKEN IN PIECES.
The golden calf of Samaria was broken in pieces but a replica of metal may have been made.
Other Commentators say that the calf shall be cut into pieces by the Assyrians perhaos in order to transport it elsewhere and reconstruct it.
The Assyrians later recorded taking the "idols" of Israel as booty.
Plutarch (a Roman historian) in "Marius" says that the Cimbrians carried a metallic bull with them wherever they went. The Cimbrians were an offshoot of the Cimmerians. We have identified the Cimmerians with the exiled Israelites. The cult of the bull is one of the features connecting the Cimbrians to the Middle East and through the Balkans with Scandinavia. These connections are confirmed by other finds. Everybody agrees that these connections existed and the only point of disagreement concerns their ethnic significance.

[Hosea 8:7] FOR THEY HAVE SOWN THE WIND, AND THEY SHALL REAP THE WHIRLWIND: IT HATH NO STALK; THE BUD SHALL YIELD NO MEAL: IF SO BE IT YIELD, THE STRANGERS SHALL SWALLOW IT UP.
They gave themselves over to nothing and nothingness will be given back to them many times over.
IT HATH NO STALK: The rest of this verse should be translated as saying, THE STALK HAS NO SEED GROWTH, IT WILL NOT MAKE FLOUR AND EVEN IF IT DID FOREIGNERS WOULD DEVOUR IT.

[Hosea 8:8] ISRAEL IS SWALLOWED UP: NOW SHALL THEY BE AMONG THE GENTILES AS A VESSEL WHEREIN IS NO PLEASURE.


The Northern Israelites were to be exiled and absorbed (or swallowed up) by the Gentiles. Even after having been absorbed the Gentiles did not want them and apparently pushed many of them out to border areas where they could help defend the assyrian frontier or starve or persih in the process. Either way Assyria would be of of them.



[Hosea 8:9] FOR THEY ARE GONE UP TO ASSYRIA, A WILD ASS ALONE BY HIMSELF: EPHRAIM HATH HIRED LOVERS.
Yehonatan translates this to mean that Ephraim will be exiled to Assyria because they went after the wickedness of their heart like a rebellious donkey. They shall be delivered into the hands of their lovers meaning the Heathens they admired and imitated.

[Hosea 8:10] YEA, THOUGH THEY HAVE HIRED AMONG THE NATIONS, NOW WILL I GATHER THEM, AND THEY SHALL SORROW A LITTLE FOR THE BURDEN OF THE KING OF PRINCES.
The first part of this verse in the Hebrew may be understood to say, Even though they will have given themselves over to be like the Gentiles in their place of Exile I will gather them together.
THEY SHALL SORROW A LITTLE: The word translated as "sorrow" may also be understood to mean "be forgiven, have alleviated".
THE KING OF PRINCES: The Hebrew according to the Commentators may also be understood to mean "king and princes".
In other words the verse may be understood to say that after their exile and assimilation amongst the Gentiles God will still cause them to acheive some independence and to gather themselves into one body.

[Hosea 8:11] BECAUSE EPHRAIM HATH MADE MANY ALTARS TO SIN, ALTARS SHALL BE UNTO HIM TO SIN.


As indicated by Yehonatan there is a play on words here. The word translated as TO SIN is "LaChatoy" which can also mean "to miss, lack, make a mistake". They set up their false systems of worship in order to allow themselves to sin and because of this it will be the cause of their undoing.



[Hosea 8:12] I HAVE WRITTEN TO HIM THE GREAT THINGS OF MY LAW, BUT THEY WERE COUNTED AS A STRANGE:
THE GREAT THINGS: Hebrew "Rubi" meaning "most of". Most of the Torah is the Written Law (Talmud, Gittin 60) and this has been available in written translation for centuries.
WERE COUNTED AS A STRANGE: The Laws of the Torah were considered as something that had once been given to a foreign people. The word translated as "strange" here is "zar" which connotes "foreign, alien".

[Hosea 8:13] THEY SACRIFICE FLESH FOR THE SACRIFICES OF MINE OFFERINGS, AND EAT IT; BUT THE LORD ACCEPTETH THEM NOT; NOW WILL HE REMEMBER THEIR INIQUITY, AND VISIT THEIR SINS: THEY SHALL RETURN TO EGYPT.
It is the way of Prophecy to flit back and forth from one time sequence to another not necessarily in Chronological order. Nevertheless the Scriptures do have manifold applications and the complete passages may also be understood as one coherent whole. A portion of the Exiles from the northern tribes passed through Egypt. This is recorded in Irish Mythology.
The Radak and others say that the above verse refers to Judah whose sacrifices will not be acceptable and like the Ten Tribes will also be punished.

[Hosea 8:14] FOR ISRAEL HATH FORGOTTEN HIS MAKER, AND BUILDETH TEMPLES; AND JUDAH HATH MULTIPLIED FENCED CITIES: BUT I WILL SEND A FIRE UPON HIS CITIES, AND IT SHALL DEVOUR THE PALACES THEREOF.


TEMPLES: Hebrew "Haycaloth" meaning laege buildings, halls, palaces, multi-storied buildings.




See also:
Biblical Proofs
http://www.britam.org/Proof/ProofsIntro.html
Main Page