The Obama Ballads.
Paen and Pain to Barak Hussein

Poems Presented as an additional feature of our regular Hussein Obama Pages

The Obama Poems
Contents:
1. Baruk Obama: A Poem for Pesach
2. Another Obama Sonnet
3. The Obama Hymnal: A Poem
4. Great Poems of the Western World:
Yes, Jerry-can!
5. Poem In Memory of the Slave-Trading Arab Forbears of Barak Hussein
6. The Closing of the Interogation Facility at Guatanamo bay in Cuba
7. Tutukan






---

---


1. Baruk Obama: A Poem for Pesach
http://www.britam.org/hop/
obama.html#Contribution
Baruk Obama
Is not from Alabama
He Followed after Bush
All the way from Cush
We could leave him alone
But he will not go home
He may be black
or half-white
But is in a fight
And now has the might
Though not the right
to give a whack
to the Holy Land Race
That sets the Pace
all over the earth
and the old Jew-boy
He treats like a toy
and denies
the Israelite berth
and all it is worth
of the USA
and Old Albion
that defies
the pagan way
and all it may say
and longs for Zion
We are coming along
It may not be long
Before "Barry boy"
As Obama was called
before he was made Lord
of all the earth
and betrayed Israel .
The fires of hell
may treat him well
On the sea surf
He is headed for dearth
And Israel will live
God bless the State of Israel
and the Israelite Peoples
May they realize who and what they are
and be true to it.
Brit-Am
Pesach 5769



---

---



2. Another Obama Sonnet
http://www.britam.org/hop/obama5.html#Another
Obama is not Osama
There is a "b" instead of an "s"
Ladin is dead
Barak is now head
of the US
nothing less
The Arabs paid
BO has it made
Let us hope
and not mope
Firm Trust
we must
and so we will
carry on through


---

---


3. The Obama Hymnal: A Poem
http://www.britam.org/hop/obama6.html#The
[Exodus 1:22] AND PHARAOH CHARGED ALL HIS PEOPLE, SAYING, EVERY SON THAT IS BORN YE SHALL CAST INTO THE RIVER, AND EVERY DAUGHTER YE SHALL SAVE ALIVE.


News Item:
President Obama Hussein insists that new building for Jews is NOT to be allowed in Judah (including Jerusalem) and Samaria. Even building that allows for natural increase is forbidden. The Israeli Government has officially rejected this demand and blatant interference in our independence but for the moment (like a true banana republic) seems to be acting in accordance with it.

Pharoah said there were too many Hebrews
in Egypt of old
as is told
Obama declares that he rues
That in Judah are excess Jews
And the day he was born in Cush
Is something we all must keep Hush!
No houses to be built in Judah
Says the man not spawned in Hawai
No room on the ground nor the sky
For the Israeli Pioneers in Samaria
Says the illegal chief
Who has a "beef"
with the Constitution
of the USA
wherein doeth say
That the President
Should be native born
and not begat
In lands forlorn
Like Kenya
Pres Hussein Barak
is a set-up quack.
The Egyptian King
Did his own thing
It was all roses
till he met Moses
And our boy Barry
Should not tarry
Too long.
It would be wrong
To leave him where he is
Despite the Liberal bliss
of having such a sharp chap
Speak a load of clap-trap
Every time he opens his mouth
He has decided that a Jew cannot live
In the Holy Land
And elsewhere is no good
For there dwell we should
In our own Land
As writ by the Divine Hand
And Barak will go down
Which Befits the clown
Let us all pray
Come what may
Judah will thrive
Jews will be free
Israel will come back
With you and me
Right on track
To redeem Syria
And Lebanon
May it not be long
Ere we song a song
of Redemption
in Jordan.
And on the West Bank
We will sing and thank
When Ishmael will run
to the west far away
and there he will stay
We will have some fun
And not feel bereft
to hear Obama has left
to fish in other waters
WITH WIFE AND DAUGHTERS

---
---

4. Great Poems of the Western World:
"Yes, Jerry-can!"
http://www.britam.org/hop/obama7.html#Great
Jeremiah Wright
Full of Spite
Hates Jews
and Crackers
Not Obama backers
Venom he spews
And Fills his Pews
With Barry and his girls
As the banner of hate he unfurls
He says by rote
and you may quote:
"Do not say
God bless America!
But God damn America!"
Do not believe me
But in what you see
AS may be seen
on your Computer screen
The speech made by the mentor
of Barak Hoosseen
http://www.youtube.com/watch?v=nH5ixmT83JE
Jeremy orates
to fellow inmates
The Christian Messiah
Was a black pariah
oppressed by the white race
Because of his colored face
Farrakhan and him
Are two of a crew
http://www.youtube.com/watch?v=Prhnc2fxAzg&feature=related
Jerry and Farrack Lue
make quite a brew
They praise each other
Each one to his brother
"America's chickens are coming home to roost"
Spake Wright Jeremiah
He gives quite a boost
To Nazi-type racial ire
In the guise of black power
Barack they endower
With leadership.
Obama was present
When Jerry did preach
On the racial breach
His name he done lent
On way to be President
Before Jeremiah Wright
Obamah married his wife
and gave his whole life
Many years he listened
His girls he christened
With water Jerry glistened
from the firmament
as Jeremiah meant
every word he spent.
Barak he inspired
And the US was mired.
By Hatred Imannent


---
---


5. Poem In Memory of the Slave-Trading Arab Forbears of

Barak

Hussein




[A Brit-Am

Sonnett

]



The question has been popped
Concerning the Ancestral Precendents
of Present USA Presidence
No matter how much Barak raves
It was The British who stopped
If you please
on the high seas
with the help of US Navy boats
and even Royal Danish floats
the taking of slaves
And the grandfather
of Obama Hoosain
Would much rather
have used his cane
and chain
to bind up tight
African brother Blacks
without a fight
or talk of right
Though party hacks
May well now write
That his ancestor suffered
From enslavement
In fact he buffered
Up Islamic rule
Over the human pool
of native boys and girls
Black pearls
Whom they sold
For pride and gold
to Arab lust
As own up
He must
Slave-trader
and Village-raider
was his calling
Islam his falling
For the sake of Mo-hammered-who?
Peek-a-boo!



6. Poem: The Closing of the

Interogation

Facility at

Guatanamo

bay in Cuba
Dedicated emissaries of Arab Powers
Blew up the Twin Towers
They wished to do more
You could not be sure
It hurts to be blown
all over the place
It pains to be known
As missing a face.
Your feelings may be hurt
When your family
Is treated like dirt
And blown to smithereens
for the sake of Islamic preens
The USA was in danger
So George Bush
Gave a push
Found

Guatanamo

bay
For terrorists to stay
Courtesy of CIA
Now delicate souls
From Washington town
Are playing the roles
Of the international clown
To close

Guat

down
And let the terrorists go
And return to their show
Of hate
With you
for the bait
It will not help
To give a yelp
and say, I told you so!

7. Tutukan

News Features:

Obama considered to look like Tutankamen, says aliens built the pyramids!

See:
http://www.britam.org/hop/obama14.html



Tutan-Kan
Yes, we can
We are the man
From the land of Cham
Which was the name
and Means the same
as Land of Ham
which is Egypt.
When President Obama came
The US was gypped!
As Israel lamented
Grief Hussein fomented
In his demand
to retreat
from the Land
of Israel.
The Abominated Obamad
regaled the press
with his finesse
and tales of alien beings
and other seeings.
Would we be blessed
Our heart at rest
If his presence were deducted
And Hussein by UFOs abducted?


---
---
The HOP Archives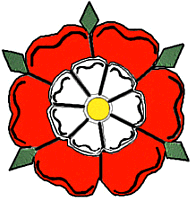 Pleased with what you read?
The Brit-Am enterprise is a good Biblical work.
God willing, they who assist Brit-Am will be blessed.
Brit-Am depends on contributions alongside purchases of our publications
Click Here to make an offering.
Click Here to view our publications.
---
---
---
'It is impossible to rightly govern the world without God or the Bible.'
George Washington
---
---

Brit-Am is the "still small voice" that contains the truth.
[1-Kings 19:12] AND AFTER THE EARTHQUAKE A FIRE; BUT THE LORD WAS NOT IN THE FIRE: AND AFTER THE FIRE A STILL SMALL VOICE.




Home