Biblical Studies

Biblical Studies

Does Circumcision Lessen the risk of AIDS and Venereal Disease in general? Is the Oral Law Scriptural? What is the importance of Shiloh to Tribal Unity? Is Bal Bek in Lebanon Ancient Dan?

Brit-Am
Replies to Queries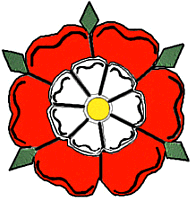 Questions
and Answers

Biblical Studies
Contents:

Sources
"Brit-Am-599
#3. William Rasmussen: Circumcision Lessons the Risk of AIDS
"Brit-Am-600
#1.Cruzita Giron : The Values of Circumcision
#2. Rabbi Avraham Feld: "Little Sister. The Oral Law"
"Brit-Am-625
#1. Shiloh and Tribal Unity
"Brit-Am-742
#1. URLs of interest on Biblical Geography
#2. The Temple at Baal Bek: King Solomon or Only the Romans?
(a) Baal Bek in Lebanon
(b) Photos
(c) No-nonsense posting about Baal-Bek
Not so gigantic! built entirely by Romans!
(d) Painting of Baal Bek by David Roberts
(e) Built by Solomon?
(f) Immanuel Velikovsky 1895-1979)
Baal Bak is Ancient Dan? (An Interesting and valuable article)
"Brit-Am-822
#3. Kevin Opp: "Biblically there is no gentile"
"Brit-Am-831
#5. A Specific Biblical Overview
"Brit-Am-876
#3. The Maharal: Very Important Early Rabbinical Authority who thought along Brit-Am Lines
"Brit-Am-877
#3. The Maharal and the Lost Ten Tribes


Jerusalem News-303
#7. The Bible Odyssey on Israeli Stamps
Jerusalem News-351
#1. More on the Red Sea Crossing
#2. Climate change and civilizations
#3. Bible and Interpretation Breaking News:
#4. Clay Mize: USA Needs to Keep Bible Values
#6. Biblical Animal Site
Jerusalem News-353
#6. Ancient History: Nimrod=Gilgamish?


Join the Brit-Am Ephraimite
Discussion Group
Just Send an
e-mail
with "Subscribe"
in the Subject Line

Main Page

Offerings and Publications

Return to Question and Answer
Table of Contents