Military Might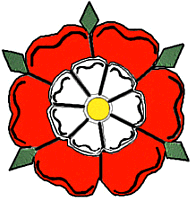 Biblical Locations
of the Lost Ten Tribes

Scriptural Proof
The Joseph Aspect

by Yair Davidiy




Biblical Evidence: The Joseph Aspect

Military Might
This proof is part and parcel of the other aspects such as Ruling Over Other Peoples, becoming the Dominant World Power, and so on.
Nevertheless we have counted the aspect of Military Might separately. It adds something in the way of emphasis and is a nuance of Power in general. Military Might does not necessarily have to always accompany the other facets of Power and Domiance though in the case of Joseph it does, and the Bible predicted it would do so.
[Jeremiah 51:19]
"THE PORTION OF JACOB IS NOT LIKE THEM; FOR HE IS THE FORMER OF ALL THINGS: AND ISRAEL IS THE ROD OF HIS INHERITANCE: THE LORD OF HOSTS IS HIS NAME".

[Jeremiah 51:20]
"THOU ART MY BATTLE AXE AND WEAPONS OF WAR: FOR WITH THEE WILL I BREAK IN PIECES THE NATIONS, AND WITH THEE WILL I DESTROY KINGDOMS;"

Israel is the tool God uses to break and make nations. To the degree that
this prophecy was to be fulfilled before the Messianic Era then it could
only have been fulfilled by the Lost Ten Tribes. The Lost Ten Tribes of
Israel could therefore only be found amongst a people or peoples who were
powerful on the international scene, preferably the most powerful. This is
another proof confirming our Brit-Am identifications.
[Jeremiah 51:21]
"AND WITH THEE WILL I BREAK IN PIECES THE HORSE AND HIS RIDER; AND WITH THEE WILL I BREAK IN PIECES THE CHARIOT AND HIS RIDER; "

[Zechariah 10:7]
"AND THEY OF EPHRAIM SHALL BE LIKE A MIGHTY MAN, AND THEIR HEART SHALL REJOICE AS THROUGH WINE: YEA, THEIR CHILDREN SHALL SEE IT, AND BE GLAD; THEIR HEART SHALL REJOICE IN THE LORD."

---
The Military Prowess of Israel was predicted by Moses:
[Deuteronomy 33:26] THERE IS NONE LIKE UNTO THE G-D OF JESHURUN, WHO RIDETH UPON THE HEAVEN IN THY HELP, AND IN HIS EXCELLENCY ON THE SKY.

[Deuteronomy 33:27] THE ETERNAL G-D IS THY REFUGE, AND UNDERNEATH ARE THE EVERLASTING ARMS: AND HE SHALL THRUST OUT THE ENEMY FROM BEFORE THEE; AND SHALL SAY, DESTROY THEM.
<<AND SHALL SAY, DESTROY THEM>> Here it is implied that the Almighty takes care of our enemies for us. In continuation of these verses however it is seen that G-d prefers that we ourselves destroy the evildoers and enemies of Israel. This requires courage and at times self-sacrifice.

[Deuteronomy 33:28] ISRAEL THEN SHALL DWELL IN SAFETY ALONE: THE FOUNTAIN OF JACOB SHALL BE UPON A LAND OF CORN AND WINE; ALSO HIS HEAVENS SHALL DROP DOWN DEW.
<<CORN AND WINE>>: – Agricultural bounty.
<<HIS HEAVENS SHALL DROP DOWN DEW>>: The nations we have identified as containing significant numbers of Israelites all dwell in areas that have beneficial climates, envigorating environments, and fertile soils.
Military Prowess is an Israelite Trait
[Deuteronomy 33:29] HAPPY ART THOU, O ISRAEL: WHO IS LIKE UNTO THEE, O PEOPLE SAVED BY THE L-RD, THE SHIELD OF THY HELP, AND WHO IS THE SWORD OF THY EXCELLENCY! AND THINE ENEMIES SHALL BE FOUND LIARS UNTO THEE; AND THOU SHALT TREAD UPON THEIR HIGH PLACES.
<<AND WHO IS THE SWORD OF THY EXCELLENCY>>: This is also translatable from the Hebrew as saying, "AND FOR WHOM THE SWORD IS OF THY EXCELLENCY", i.e. the sword is the source of your pride. One of the signs of Israelite descent in our opinion is proven potential of
military prowess
against overwhelming odds. This quality is not always evident but it is there. Sometimes it is temporarily dormant. Other traits include those of fraternity towards other Israelites, mercy, and justice.
See:
Criteria
for Ephraimites