Joseph Defeats Esau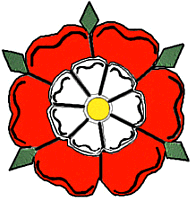 Biblical Locations
of the Lost Ten Tribes

Scriptural Proof
The Joseph Aspect

by Yair Davidiy




Biblical Evidence: The Joseph Aspect

EDOM
The Lost Ten Tribes headed by Joseph are destined to defeat Edom. Edom means the sons of Esau who dominate Germany and other portions of Europe and possibly Japan as well. To identify The Lost Ten Tribes headed by Joseph we must therefore seek a nation or group of nations that has proven itself capable of the said feat in the past. The nations of Britain and North America and their kin folk have done this. This quality (like all other identifying characteristics) has to be considered along with all other identifying characteristics that taken as a whole can only indicate one specific group of peoples.
[Ezekiel 25:14]
"AND I WILL LAY MY VENGEANCE UPON EDOM BY THE HAND OF MY
PEOPLE ISRAEL: AND THEY SHALL DO IN EDOM ACCORDING TO MINE ANGER AND ACCORDING TO MY FURY; AND THEY SHALL KNOW MY VENGEANCE, SAITH THE LORD GOD."
<<AND THEY SHALL DO IN EDOM ACCORDING TO MINE ANGER>>: Tradition says that the seed of Joseph will destroy Edom. The book of Obadiah is dedicated to this theme.
[Obadiah 1:18]
"AND THE HOUSE OF JACOB SHALL BE A FIRE, AND THE HOUSE OF JOSEPH A FLAME, AND THE HOUSE OF ESAU FOR STUBBLE AND THEY SHALL KINDLE IN THEM, AND DEVOUR THEM; AND THERE SHALL NOT BE ANY REMAINING OF THE HOUSE OF ESAU; FOR THE LORD HATH SPOKEN IT."


Obadiah says that the House of Joseph shall destroy the House of Esau.
Rabbinical sources identified Esau with Rome and with Germany and sometimes
with Europe in general. The Talmud says that only Joseph is capable of
defeating Esau. The sources do not say that all the Germans are from Esau
but part of them, especially amongst elite leading elements. The same
sources also say that the Germans are descended from Canaanites, from
Gomer, from Togarmah, from Ashkenaz, and so on. They are therefore a mixed
people like most other peoples. There was however a tradition that the
ruling elements of Rome and Germany were descended from Esau. Many Germans
considered themselves the descendants of Roman soldiers and identified with
the Roman Empire. We must look for a nation that has proven itself capable
of defeating Germany and this is what Britain and the USA did do in the
Second World War.
The Commentary, "Ahavat Yehonatan", VaYishalch: <You may ask, since the House of Jacob
is fire they should be able to overcome Esau alone. Why then should they
need Joseph? The answer is that the power of Jacob to fight against Esau is applicable only if Esau comes within the boundaries of Israel. In order to
offensively penetrate the borders of Esau we need Joseph since the seed of
Esau falls only before the children of Rachel. The intention here is to
Joseph who was born outside of the Land of Israel...>
Notes from the Commentary "Daat Sofrim": <Edom is not a nation of one pure constitution. It
is composed of the descendants of Esau and of the Horites who intermingled
together. As a result of this foreign qualities were added to those that
naturally belonged to Esau.
<The prophecy is apparently directed not only to the period when this
people [Esau] dwelt in its land but also to the days when it would be
assimilated amongst the peoples of the world and fulfill its great role
beginning with Rome.


AND THE HOUSE OF ESAU FOR STUBBLE: Daat Sofrim emphasizes (1) All
prophesies of disaster and punishment are contingent on the culprit not
reforming himself BUT if he changes his ways disaster can be averted. (2)
It says that The House of Edom will be made an end of, i.e. it will no
longer exist as an independent recognizable unit but many individuals from
Edom will survive amongst other nations.
For more on this matter see the Brit-Am Commentary to the Book of
Obadiah
and our publication, "
Joseph
".
These sources show that Esau dominates Germany and realted nations and that only "Joseph" can defeat them. We therefore, in order to identify "Joseph", should search for a nation or group of nations that have proven such an ability within historical times.