Brit-Am Now no. 1769.


Movement of the Ten Tribes of Israel.
27 October 2011, 29 Tishrei 5772.
Contents:
1. New Article: Naphtali in Ireland?
2. Request for Prayers.
3. Amazon Reviews of Brit-Am Works. Positive and Negative.
4. Send us Feed-Back, let us Know if something is wrong! Criticize, Compliment.
5. Star of David: The Pomegranate?





1. New Article: Naphtali in Ireland?
http://britam.org/ErinNaphtali.html


---
---

2. Request for Prayers.
From: "Dennis McGinlay" <dennismcginlay@uwclub.net>
Hi Yair
Just been confirmed with Prostrate Cancer. Will you ask the membership of Brit-Am to pray for my recovery?
They say I'll live for another 10 to 15 years with the proper medication, unless something else gets me, but I'd rather live for many more years yet. At least untill the restitution of all things.
Shalom
Dennis McGinlay


---
---
3. Amazon Reviews of Brit-Am Works. Positive and Negative.

Biblical Truth: The Lost Ten Tribes of Israel in the West According to the Book of Genesis (Paperback)
http://britam.org/truth.html


a. Positive.
Yair Davidiy is an expert in his field and well respected around the world - his book on "Biblical Truth: The Lost Ten Tribes of Israel in the West, according to the Book of Genesis" is superb in identifying the tribes of Israel. It is in my collection.

b. Negative.
By Heldenbaer1
Part of the problem with books of this kind, is that shoddy scholarship relies on the work of others, to continually propagate the same points of view. One cannot fault the Christian Identity folk for wanting to point out that the Royal House of Britain has done extensive research to show their lineage goes back to King David (so they say), but when the latest corroborative resource is over 100 years old, one begins to tire of this sort of thing.

That is why I looked with some scepticism to this book, and hoped that here, (as Christ said) 'would be an Israelite with no guile.' Sadly, such is not the case. Mr. Davidiy is a Jew, and (from the readings and quotes from Talmudic sources) a 'devout' one at that. So, already there is a 'great gulf fixed' between the 'Israel of God' [Gal 6:16] and the false one- namely, modern occupied Palestine. etc etc

---


Brit-Am Comment:
Implies Brit-Am is part of a Jewish Conspiracy. Repeats the Classical anti-Jewish diatribes.

In effect Heldenbaer1 says the same thing as the person who recently sent us an anti-Jewish article and whom we answered in an article:

Answer to Dum-Wit!
Brit-Am Replies to Another Jew-Hating Idiot!
http://www.britam.org/Dum.html


---
---

4. Send us Feed-Back, let us Know if something is wrong! Criticize, Compliment.
Mary wrote:

Seems that the "New Jerusalem News" link doesn't work...


---




NJN-38.
New Jerusalem News.
http://britam.org/NJN/NJN38.html

1. 58 Percent of Jewish Israelis are Religious or 'Traditionalist'
2. Scientists Discover New Life in the Dead Sea
3. Muslim Iraq Expels Hundreds of Thousands of Arab Christians!
---

Brit-Am Comment:
Usually we check the URL links we put up. Sometimes we do not. In this case a minor alteration was needed to make the link operative.
We fixed it instantly within a few seconds. Otherwise many people may not have seen the feature. We put time and effort into these things and it would have been a shame
if nobody benefited from them.
By pointing out the flaw Mary helped us and helped others.
We appreciate it.
We ask others to do the same if and when similar mishaps become apparent.
The same applies for other matters.
We are only human and can always benefit from the input of others.
Give us your opinion. Even if we do not listen and do not always reply or react we still want to hear from you and appreciate your gestures and effort.


---
---

5. Star of David: The Pomegranate?
From time to time we have had queries concerning the Star of David.
See:
#3. Is there a Biblical source for the Magen David ("Star" of David symbol)?


http://www.britam.org/Questions/QuesSymbols.html#Magen



Recently I heard the opinion that the symbol is derived from the pomegranate fruit!
The flower of the pomegranate looks a little like a Magen David. It has six petals.
The head of the fruit also has a kind of crown-like protuberance in a Magen David shape (ibid) with six points though sometimes it is depicted with only five.
So too, when one opens the fruit up the seeds are sometimes arranged in pockets in a Magen David configuration.

See the pictures below:






The pomegranate represents fertility and multiplication.



See Also:


Star of David - Inspired by the Pomegranate
http://www.starofdavid.co.il/page.php?id=4
http://3diamondpendantnecklace.
blogspot.com/2011/09/star-of-david
-inspired-by-pomegranate.html

Pomegranate in the Bible | Biblical Quotes About Pomegranates
http://www.healthdiaries.com/
eatthis/pomegranate-in-the-bible-biblical
-quotes-about-pomegranates.html


---
---



All truth passes through three stages: First it is ridiculed.
Second, it is violently opposed.
Third, it is accepted as being self-evident.
Arthur Schopenhauer (1788-1860).

To Make an Offering to Brit-Am!

http://www.britam.org/contribute-Brit-Am.html
Previous Issues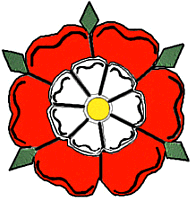 Pleased with what you read?

The Brit-Am enterprise is a Biblical work.
God willing, they who assist Brit-Am will be blessed.
Brit-Am depends on contributions alongside purchases of our publications.
Click Here to make an offering.
Click Here to view our publications.
---
---
---


'It is impossible to rightly govern the world without
God or the Bible.'

George Washington

---
---


Brit-Am is the "still small voice" that contains the truth.

"after the earthquake a fire, but the LORD was not in the fire; and after the fire a still small voice"
[1-Kings 19:12].


Home