Details on How To Contribute to Brit-Am
http://britam.org/contribute-Brit-Am.html
Brit-Am Now no. 1661
The Lost Ten Tribes of Israel Movement

20 August 2010, 10 Elul 5770
Contents:
1. Brit-Am Video Clips.
2. Sammy
Easom

: URLs on the Temple
3. New Article Introducing a New Brit-Am Project
Judah and Joseph in Business Together?
4. Dorothy Daigle: The Love of Joseph is Still Needed
5. Hosea 13.





1. Brit-Am Video Clips
For all the clips collected together in one URL go to:
Brit-Am You Tube Video Clips
http://britam.org/videoclips.html



(a)

yairdavidiy's

Channel
16 videos
Total Upload Views:
2,647
http://il.youtube.com/profile?user=yairdavidiy#g/u



(b) Gavin Finley MD with

Yair

Davidiy


http://www.youtube.com/profile?user=GavinFinley#grid/uploads
Channel Views:
8,728
Total Upload Views:
101,206

Of these [6 sept 2010] ca. 26,053 are from the Brit-Am Interview with
Yair Davidiy.

1697 Gomer
1600 Ends
882 Gates
1051 Reuben
3034 Notzrim
2034 Dutch
2426 Meeting
5070 Migrations
2805 Sticks
7454 Lost Tribes

---
---

2. Sammy

Easom

: URLs on the Temple
Re: Brit-Am Now no. 1560
I refer you to to following web sites:

http://www.templeinstitute.org and

http://www.templemount.org/

These web sites contain all the information anyone could ever want concerning the history of and the efforts and plans for rebuilding the temple.

Sammy Easom

---
---

3. New Article Introducing a New Brit-Am Project


Judah and Joseph in Business Together?


http://www.britam.org/business.html

Extract:

If you have a product you are interested in Selling to Israel, contact us.

If there is a Product or Service you need and you think it may be obtainable from Israel, contact us.

If you think you may be interested in investing in Israel, contact us.

Conversely if you are in Israel and you wish for business contacts overseas it may also be worth your while to contact us.

You may think in this age of e-mails, telephones, and cyber space information that there is nothing we can do for you that you could not do better yourselves, and you may be right.
On the other hand turning to us may lead to a pleasant surprise.

---
---

4. Dorothy Daigle: The Love of Joseph is Still Needed
Subject: Adoption of Ephraim and Manasseh

Jacob's (Israel's) favorite son was Joseph. Joseph had two sons, Ephraim and Manasseh. Jacob (Israel) adopted Joseph's sons directly into "Israel" and this may have been a precedent that the sons of the House of Joseph (Lost Tribes of Israel) will again be adopted directly by Israel. I believe it will still depend on the love in the hearts of those descendants of the House of Joseph (House of Israel-Lost ten tribes)

---
---

5. Hosea 13

[Hosea 13:1] When Ephraim spoke, trembling,
He exalted himself in Israel;
But when he offended through Baal worship, he died.

[Hosea 13:2] Now they sin more and more,
And have made for themselves molded images,
Idols of their silver, according to their skill;
All of it is the work of craftsmen.
They say of them,
'Let the men who sacrifice kiss the calves!'

[Hosea 13:3] Therefore they shall be like the morning cloud
And like the early dew that passes away,
Like chaff blown off from a threshing floor
And like smoke from a chimney.

[Hosea 13:4] Yet I am the LORD your God
Ever since the land of Egypt,
And you shall know no God but Me;
For there is no savior besides Me.

[Hosea 13:5] I knew you in the wilderness,
In the land of great drought.

[Hosea 13:6] When they had pasture, they were filled;
They were filled and their heart was exalted;
Therefore they forgot Me.

[Hosea 13:7] So I will be to them like a lion;
Like a leopard by the road I will lurk;

[Hosea 13:8] I will meet them like a bear deprived of her cubs;
I will tear open their rib cage,
And there I will devour them like a lion.
The wild beast shall tear them.

[Hosea 13:9] O Israel, you are destroyed,
But your help is from Me.

[Hosea 13:10] I will be your King;
Where is any other,
That he may save you in all your cities?
And your judges to whom you said,
'Give me a king and princes!'

[Hosea 13:11] I gave you a king in My anger,
And took him away in My wrath.

[Hosea 13:12] The iniquity of Ephraim is bound up;
His sin is stored up.

13 The sorrows of a woman in childbirth shall come upon him.
He is an unwise son,
For he should not stay long where children are born.

[Hosea 13:14] I will ransom them from the power of the grave;
I will redeem them from death.
O Death, I will be your plagues!
O Grave, I will be your destruction!
Pity is hidden from My eyes.

[Hosea 13:15] Though he is fruitful among his brethren,
An east wind shall come;
The wind of the LORD shall come up from the wilderness.
Then his spring shall become dry,
And his fountain shall be dried up.
He shall plunder the treasury of every desirable prize.

[Hosea 13:16] Samaria is held guilty,
For she has rebelled against her God.
They shall fall by the sword,
Their infants shall be dashed in pieces,
And their women with child ripped open.

See the Brit-Am Commentary to
Hosea 13
http://britam.org/hosea13.html
Summary
Ephraim should be naturally feared and respected but due to the sin of idolatry he is treated with the contempt due to a dead object. Ephraim will be devoured by foreign nations who will massacre women and children.


---
---
To Make an Offering to Brit-Am:

http://www.britam.org/contribute-Brit-Am.html
---
---
---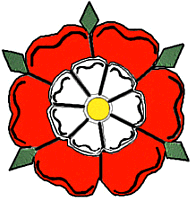 Pleased with what you read?

The Brit-Am enterprise is a Biblical work.
God willing, they who assist Brit-Am will be blessed.
Brit-Am depends on contributions alongside purchases of our publications.
Click Here to make an offering.
Click Here to view our publications.
---
---
---
'It is impossible to rightly govern the world without
God or the Bible.'
George Washington
---
---

Brit-Am is the "still small voice" that contains the truth.
[1-Kings 19:12] AND AFTER THE EARTHQUAKE A FIRE; BUT THE LORD WAS NOT IN THE FIRE: AND AFTER THE FIRE A STILL SMALL VOICE.
















Home