. The Brit-Am
Movement of the Lost Ten Tribes


Brit-Am
E-Mail Contact




Judah and Joseph
in Business Together?



A Brit-Am Proposal




The Background: How the Idea Came About.

Recently Yair Davidiy, Aaron Minazzi and an Ephraimite (from Britain, sojourning in Israel who prefers to remain anonymous for the time being) met together.
We will refer to the Ephraimite by "J".

Yair Davidiy is the head of Brit-Am.
Aaron Minazzi has had business experience in Italy and Israel and now lives in Israel.
J comes from a family of businessmen and has had business experience and has business connections.

The substance of our meeting corresponds with suggestions raised (in some form or other) by Jews and Joes in the past.
This was something of a spontaneous get-together whose results are of interest and may be significant.

J said that he had always felt drawn towards Judah but had not wished to become Jewish. Brit-Am answered many of his questions and provided a solution to some of his spiritual and ideological needs.
J said that Brit-Am is occupied with Research, Research, and more Research. This is necessary but it does not meet all requirements.
Ephraimites feel a need to do something, to get involved somehow, in ways beyond the mere reading of Brit-Am Research Findings and Biblical Studies, etc.

Aaron said that he and Yair have been aware of this problem for decades. We have discussed it frequently but not found a solution.

J said that one avenue could be shared business ventures between Ephraim and Judah.

Aaaron remarked that business is business and altruism is altruistic. People in business want to make money and will go where the money is.

J said that Ideological considerations also play a part. Entrepreneurs may well look out to do business in areas whose cause they identify with.

The Proposal: Business May Give Expression to Reconciliation

Yair said that in the past we had initiated different projects. Some were quite successful and others less so. None of them did any harm and it may be worthwhile trying. Amongst the Brit-Am Movement sympathizers and supporters in Israel are several businessmen who might be interested. In the past different ideas had been raised (by other followers of Brit-Am) in the direction of shared business projects but little had been done. Nevertheless the personalities are there with the necessary abilities and experience.

Consequently, we may say the following:

The three Rs of Brit-Am are Research, Reporting Research Results, and Reconciliation.

As part of our Reconciliation activities we are prepared to help bring businessmen from Joseph and Judah together.
We will accept some degree of Responsibility but will prefer to do as little as possible beyond making the initial introductions.
Nevertheless we do have some connections and we may be able to help.
In principle this service is free of charge, i.e. there are no obligations.
Nevertheless Brit-Am is a worthwhile and necessary service that is constantly in need of funding.
Therefore if we do manage to be of some help and the parties concerned appreciate it we hope this appreciation will take a palpable form.

If you have a product you are interested in Selling to Israel, contact us.

If there is a Product or Service you need and you think it may be obtainable from Israel, contact us.

If you think you may be interested in investing in Israel, contact us.

Conversely if you are in Israel and you wish for business contacts overseas it may also be worth your while to contact us.

You may think in this age of e-mails, telephones, and cyber space information that there is nothing we can do for you that you could not do better yourselves, and you may be right.
On the other hand turning to us may lead to a pleasant surprise.
Our intention is, when pertinent, to make contact between people who may be able to be of help to each other.

Try it,

Contact:

Yair Davidiy
yair davidiy <britam@netvision.net.il>
011-972-2-5664693



---
---
---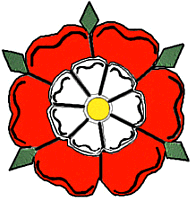 Pleased with what you read?
The Brit-Am enterprise is a Biblical work.
God willing, they who assist Brit-Am will be blessed.
Brit-Am depends on contributions alongside purchases of our publications
Click Here to make an offering.
Click Here to view our publications.
---
---
---
'It is impossible to rightly govern the world without
God or the Bible.'
George Washington
---
---

Brit-Am is the "still small voice" that contains the truth.
[1-Kings 19:12] AND AFTER THE EARTHQUAKE A FIRE; BUT THE LORD WAS NOT IN THE FIRE: AND AFTER THE FIRE A STILL SMALL VOICE.
















Home