. Brit-Am
Movement of the Ten Tribes


Details on How To Contribute to Brit-Am
http://britam.org/contribute-Brit-Am.html

Brit-Am Now no. 1502
The Lost Ten Tribes of Israel Movement
30 April 2010, 16 Iyar Nissan 5770
Contents:
1. New Subscriber from South Africa.
2. Irate Muslim Protests Brit-Am Statement
3. Tess
from NZ: Ephraim Still Awakening







1. New Subscriber from South Africa
Dear Yair

What a Godly task you have taken upon yourself. I have read your books. Being a historian ( Afrikaans speeking) myself, your books opened up many different avenues in my brain. Please send me your newsletter so that I can keep tract of all your wonderful discoveries.

Brand van Dyk
Cape Town

---
---

2. Irate Muslim Protests Brit-Am Statement
From: Tucville2002@aol.com
Re: Psalm 146: The God of Israel is the only God! Halaluyah!
http://britam.org/psalms/psalms146.html

Please explain what you mean by saying that there is no "Allah". My clear and informed understanding is that in English language, we refer to God as "Almighty God", and in Arabic language, we refer to HIM as "Allah". HE is one and the same GOD, whether we refer to HIM as Almighty God, Yahweh or Allah. HE alone knows all, sees all and hears all; to HIM we shall all return on the Last Day and on that Day, none of us shall be wrongly judged. HE is the GOD of all the prophets, including, Mohamed, Jesus, Moses, Abraham, Adam, Noah, Lot, Job, Enoch, and all the prophets, messengers and apostles, angels, archangels and angelic beings, may peace and blessings be upon them, and as you rightly said, HE is the Creator of all peoples and things, including the earth, the seven heavens and all what they contain. HE owns everything and is owned by none. Hence, we must worship and serve HIM only, because HE has no partners on HIS throne or in HIS kingdom. HIS kingdom are the entire earth and all the seven heavens and all what they contain. All praise, thanks, gratitude, and abundance of blessings be unto HIM. Edgar M. Leonard Sr.


---



Brit-Am Reply:


From previous missives of yours we understand that you are a Muslim or have beliefs along similar lines to Islam.
Yair Davidiy, personally, is an Orthodox Jew. The Jewish religion recognizes that Muslims are now monotheists and not idolaters though there is some doubt concerning their original intentions.
Nevertheless from a Biblical perspective anyone who does not recognize the Almighty as the God of Israel as revealed in the Bible is seriously in error.
Though Yair personally is of a liberally-inclined tolerant nature Brit-Am is not an ecumenical organization.

---
---



3.

Tess from NZ: Ephraim Still Awakening
Shalm Yair

Perhaps your correspondent Mark is concerned that Judah could be inundated with "Wanna-be" Israelites. I can see his point - where were these people when they were needed to support Jews over 2000 years? Will they be any more reliable in the future? Yet he ignores the fact that this forgetting of identity by Ephraim was planned by the Almighty Himself. This 'awakening' is His doing according to the Prophets, not a trendy new gentile program! If it is a fad of man it will fizzle but if it is from the Almighty then no person can stop it.

Those of us who self-identify as Ephraimites today are relatively small in number - certainly not backed by the Church and I would imagine the Pope is not included. We are on a steep learning curve, many of us are becoming Torah literate and observant and are learning something about being marginalised as a result. I sense we are trying individually and collectively to move alongside Judah with humility and not arrogance. We hope to make friends of the 'Marks' out there who are understandably suspicious of our motives but it's a process not an event.

Nevertheless Yair, you create a fantastic middle path for us to get to know each other a bit better. I am thankful for your ability to appreciate the positions of both sides of the 'family'.



---
---
To Make an Offering to Brit-Am:

http://www.britam.org/contribute-Brit-Am.html
---
---
---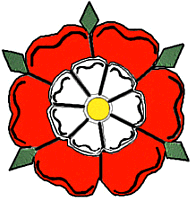 Pleased with what you read?
The Brit-Am enterprise is a Biblical work.
God willing, they who assist Brit-Am will be blessed.
Brit-Am depends on contributions alongside purchases of our publications
Click Here to make an offering.
Click Here to view our publications.
---
---
---
'It is impossible to rightly govern the world without
God or the Bible.'
George Washington
---
---

Brit-Am is the "still small voice" that contains the truth.
[1-Kings 19:12] AND AFTER THE EARTHQUAKE A FIRE; BUT THE LORD WAS NOT IN THE FIRE: AND AFTER THE FIRE A STILL SMALL VOICE.







Home