Details on How To Contribute to Brit-Am
http://britam.org/contribute-Brit-Am.html



Characteristics of the Tribe of Zebulon



[Based on the work ("Shivtei Yisrael") of Rabbi Fishel Mael.]


---
---
[Basic Outlines Only for the Present. At a later date we may add more details. ]

The following notes are derived from the work of Rabbi Fishel Mael. He brings sources for everything said below.


Zebulon


Zebulon was jealous of Naphtali.
The name Zebulon suggests permanent settlement. In practice the Tribe of Zebulon were sea-faring nomads.
The livelihood of Zebulon depended on elements that were beyond normal.
Despite his situation, true serenity was to be found in the domain of Zebulon.
The reward and real inheritance of Zebulon will be given him in the future.

Zebulon was known for blue dye and the production of white glass.

The standard of Zebulon depicted a ship and a house.

The income of the rich comes to them from heaven. Zebulon helped support the Torah learning of Issachar.

Zebulon possessed the qualities of dedication and self-denial.

The task of Zebulon was to bring the other Israelites to the Temple in Jerusalem. They also had the task of drawing non-Israelites closer to the truth of the Torah.

The Prophet Jonah was from Zebulon.
Jonah caused the people of Nineveh (Assyria) to repent. He also influenced the sailors of the ship on which he travelled towardsbelief in the Almighty.

Jonah built a Succah when he sat before the city of Nineveh.
The Feast of Succot is propitious for the reception of knowledge and awareness.
The Almighty rules the world with mercy even though we do not merit it.
On the Feast of Succot in the Temple service seventy bulls were sacrificed: One for each of the seventy divisions of mankind.


---
---


For More on this Subject:
See:
The Tribe of Zebulon.Tribal Characteristics in a Nutshell.

To see more articles based on the work of Rabbi Fishel Mael go to:
http://www.britam.org/mael/MaelContIntro.html

To see more Brit-Am articles concerning Rabbinicial Sources and the Tribes of Israel, go to:
http://www.britam.org/ContentsSubject.html#Rabbinical

To see more Brit-Am articles concerning the Tribes of Israel in general, go to:
http://www.britam.org/ContentsSubject.html#Tribes

To Make an Offering to Brit-Am!
http://www.britam.org/contribute-Brit-Am.html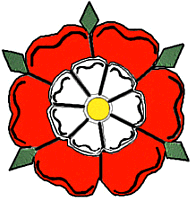 Pleased with what you read?

The Brit-Am enterprise is a Biblical work.
God willing, they who assist Brit-Am will be blessed.
Brit-Am depends on contributions alongside purchases of our publications.
Click Here to make an offering.
Click Here to view our publications.
---
---
---


'It is impossible to rightly govern the world without
God or the Bible.'

George Washington

---
---


Brit-Am is the "still small voice" that contains the truth.

"after the earthquake a fire, but the LORD was not in the fire; and after the fire a still small voice"
[1-Kings 19:12].


Home