The World Financial Crisis Caused
by Denial of the Almighty



The message below forms the basic textual guide for the following
New BAMBI Broadcast:
http://britam.org/Broadcasts/newBAMBI/wasserman.mp3
(ca. 52 minutes)



Brit-Am Pre-amble from Yair Davidiy


The other day I went to visit my son Israel and his family. Israel lives in a city in the territory of Judah on the West Bank of the Land of Israel. He is a full-time Rabbinical student. We discussed the present situation. I said that Brit-Am is suffering from the financial point of view. If in the past things had become difficult now they have gotten worse. People are buying less books and making less offerings. Other activists in this field are undergoing similar experiences. The situation hopefully is temporary and everyone will get over it.
Israel had heard from another family member in the USA that people are keeping their money to themselves. They are spending less. They do not realize that the less money being put out may result in less money being available ultimately to themselves.
I then opined that there seems to be a loss of faith. There is no real logical explanation for what is happening other than a sudden collapse in confidence. People no longer believe in the system or in each other. Everything is shrinking up.
Israel then said that this reminds him of an article by Rabbi Elchanan Bunam Wasserman (1874-1941). Rabbi Wasserman was murdered by the Lithuanian collaborators of the Nazis.
The article by Rabbi Wasserman concerns the Great Depression ("1929 and ending at different times in the 1930s or early 1940s for different countries"). It is however pertinent to our own time and to what is now taking place.

We have taken the liberty of making a free translation of the article and presenting it below.
The views are not necessarily those of Brit-Am. We may not agree with everything in the article but we are presenting it because of the valid points it does make. Presenting such articles is not expected to become a regular feature with us. This is exceptional. Brit-Am is concerned with the Lost Ten Tribes. We usually present rabbinical opinion only on rare occasions and when it concerns the Ten Lost Tribes. We are not in the business of theological discussion. Nor do we wish to propagate rabbinical opinion on issues beyond our primary concern which is the Lost Ten Tribes. If there is a need for rabbinical opinion to be presented on world issues then other forums exist manned by those with more knowledge, greater authorization, and the needed enthusiasm for such a task.
The article below is an exception because the circumstances are exceptional.



The World Crisis and its Causes
by
Elchanan Bunam Wasserman



[Article written about the Great depression of 1929 but also pertinent to present events.]



When bad occurrences and events happen to a person the Torah outlook is to seek the guilty party in ourselves.
WE ARE VERILY GUILTY [Genesis 42:21].
WHAT IS THIS THAT GOD HATH DONE UNTO US?
[Genesis 42:28]


In coming today to speak publicly we are obliged to relate to actual events. What could be more actual than the present Crisis and Desolation that oppresses the entire world? The world seeks all kinds of counsels and makes all kinds of plans to cope with the crisis, but without success. We will therefore attempt to contemplate the causes of the present breakdown according to a Torah Outlook. This, after all, was the whole purpose for the creation of the world and encompasses everything that happens in the universe.
Mankind characteristically attributes all his achievements to his own abilities. This includes such things as wealth, honor, and every other good thing that occurs to him. He sees in all this the product of his talents, AND THOU SAY IN THINE HEART, MY POWER AND THE MIGHT OF MINE HAND HATH GOTTEN ME THIS WEALTH [Deuteronomy 8:17]. On the other hand when bad events and happenings happen to a person, when his situation deteriorates and he finds himself sliding down a steep slope, then he ascribes the deficiency to others and to external circumstance.
We also find this phenomenon amongst the heathen. They attribute the Crisis to outside causes that are not related to themselves. They blame others for their troubles and sufferings. The Torah Outlook is different. When in Egypt the Forefathers of the Israelite Tribes [came face to face with Joseph. They did not know he was Joseph. They only knew him as the Ruler of Egypt. Joseph tested them. He placed them in a situation whereby as far as they knew] they were in danger. They were faced with suspicions and accusations initiated by the second-in-command to the king. [They did not know it was Joseph whom they had not recognized.] Immediately they announced, WE ARE VERILY GUILTY [Genesis 42:21]. [They assumed that] What was happening was caused by the malice of the Deputy to the Monarch or some other factor. They said, "We brought it upon ourselves". In addition, everything that was happening was not by chance in their eyes. They did not hesitate to declare, WHAT IS THIS THAT GOD HATH DONE UNTO US? [Genesis 42:28]. They knew very well that the Almighty brings about all that produces an effect.



The Causes of the Crisis did not produce it.
Rather the Crisis that was decreed from Heaven resulted in the Causes needed to bring it about.



The difference between these two approaches is very great. When we do not perceive the real cause we attribute whatever has happened to a theoretical determinant. We then make plans how to remove this hypothetical causative agent. In reality this does not help at all.



[The great Commentator on the Bible, Rashi said:] "The Almighty has many emissaries". [God can bring about whatever HE wants to happen in many ways.] If it would occur to the Almighty to make life difficult for the world it would not be for lack of justification for it. [There is much that is wrong with the world.] It is not the causes that create the Crisis. It is rather that the Crisis, being decreed from Heaven, brings it about that all kinds of reasons and series of events will come to pass to bring the Crisis into play. [Seen in this way, it is not that the causes bring about the Crisis but rather that the need for the Crisis gives rise to the causes. The Crisis that was decreed from Heaven resulted in the Causes needed to bring it about.]



Human beings in their blindness attribute the Crisis to prosaic causes.
This is what the Prophet was referring to:
[Isaiah 10:15] SHALL THE AXE BOAST ITSELF AGAINST HIM THAT HEWETH THEREWITH? OR SHALL THE SAW MAGNIFY ITSELF AGAINST HIM THAT SHAKETH IT? AS IF THE ROD SHOULD SHAKE ITSELF AGAINST THEM THAT LIFT IT UP, OR AS IF THE STAFF SHOULD LIFT UP ITSELF, AS IF IT WERE NO WOOD.



We should attribute the Crisis to a deficiency
in the way the world is run from Heaven.
This deficiency was caused by our own incorrect actions.



It is necessary to understand in particular that the Crisis came about due to a deficiency in Heaven regarding how the world should be run. This lacking [of correct rulership] was occasioned by our improper behavior. We should strive with all our might to make good our deficiency. In short, we should not be lead astray by artificially inventing imaginary causes for the disaster. We should rather perceive with open eyes whence came this cloud that darkens the world.



The essence of the Crisis is lack of fiscal fluidity. People no longer believe in each other. Credit is no longer extended but credit is needed to maintain business and trade.



First of all, we should thoroughly examine the deeper significance of the Crisis. We must see what its essence is. In order to know correctly what corrective medicines are needed we should firstly realize what the correct diagnosis of the illness should be. The world sees the crisis as a dire scarcity of money. Everyone and everything, including governments are suffering from lack of funds, from poverty. Nevertheless, after contemplating the matter we see that this conclusion [attributing the Crisis to lack of funds] is superficial and incorrect. It is possible for a situation to arise in which an individual could be impoverished due to several reasons. This could also happen to a whole city. It could occur also even to a country if available finance is transferred and moves elsewhere. It is impossible however for the whole world to be made penniless! Money cannot move to another universe. It is also not destroyed. [It does not disappear.] If so, where then is the money?

The answer is extremely simple: The overwhelming bulk of money is to be found in the hands of private millionaires or government trusts. It just does not move. Faith between people has been lost. They do not trust each other enough to extend credit and enable business and trade. The economic basis of the world is dependent on economic fluidity. Money has to move from one hand to another, passing through thousands of hands, to make possible loaning and exchange.
[In Psalm 89:2 (89:3 in the Hebrew version) it says, "Olam Chesed Yiboney".
This has been translated, in the KV,
MERCY SHALL BE BUILT UP FOR EVER [Psalms 89:2].
It may also be read to say, and as the author interprets it:]
"The World is built through kindness".
[People need to believe in each other, to trust one another, to have positive feelings about each other. This is kindness. It is kindness of spirit.]
[In Ancient Times there was a coin called a "zuz", in the plural "zuzim". "Zuz" in Hebrew means "move". The Sages said:] "Why are they called "zuzim"; because they move ["zuzim"] from one person to another" (Midrash BaMidbar Raba 22:7). [Money needs to move around.] The special value of money is dependent on its being moved around. When whole treasuries of funds are frozen and there is trepidation about moving them into other hands then the money is not helping anyone. Even the owner of money does not benefit. In its own right one cannot eat money, nor can one dress oneself in it. Only through its fluidity can money realize its value. This is the ABC of Economic Science. In this too is hidden the secret of economic poverty.



The Crisis was not created by a lack in money
but rather by a lack in trust.
What is the real reason for the earth
being afflicted by lack of trust?



We already know that the Crisis came about by a lack of money. The Financial Breakdown was not really caused by a lack of money but rather by a lack of trust. Faith is lacking.
The Question therefore arises:
Why is the earth afflicted by a crisis of belief?
In the Age when we had Prophets, they would prophesy in advance concerning the retribution that would result from transgression. [This was in order to warn us and give us a chance to rectify the offence, as it says:]
AS A MAN CHASTENETH HIS SON, SO THE LORD THY GOD CHASTENETH THEE [Deuteronomy 8:5].
The intention was not to afflict us but rather [to prod us into] correcting our deeds and improving our actions, as a father would his child, as it says:
AND ALL THE PEOPLE SHALL HEAR, AND FEAR, AND DO NO MORE PRESUMPTUOUSLY [Deuteronomy 17:13].
Today however, since we no longer have Prophets, the Creator determined that the punishment should fit the crime. This enables us to know what it is that needs correcting.



Punishment reflects the transgression:
You have lost belief in the
Creator of the World and in HIS Torah.
Because of this your belief and trust in other people has been taken from you.



In this last generation the world has sunk into the depths of denial. They no longer believe in God and HIS Bible. It is true that the temptation to commit idolatry has been abolished. Instead of idolatry however we know (Heaven help us) have the Urge of Denial which according to the Torah is much worse. For the offence of idolatry [a Jew is punished by due process of Law]: testimony is taken in court; all the precautions needed in cases capital punishment are administered. In the case of atheists and free-thinkers [less circumspection is necessary. They are worse.
God Almighty will punish them.]

In this answer lies the solution to the present World Crisis. The punishment fits the crime. You have lost faith in the creator of the World and in the Bible. The whole of Creation is ruled according to the Bible. Because of this faith and trust in other people has been taken away from you. You will now see what happens when the world tries to get along without faith.

"Punishment only comes to this world to rectify Israelites" (Yebamot 63) and "to correct the common people" (Baba Batra 8). Chastisement does not come by chance. It is rather admonition and warning. It is therefore worthwhile considering what it is that we lack within ourselves and where the deficiency lies.



Why is the world so deficient in belief in the Almighty?
TAKE HEED TO YOURSELVES, THAT YOUR HEART BE NOT DECEIVED,
AND YE TURN ASIDE, AND SERVE OTHER GODS, AND WORSHIP THEM
[Deuteronomy 11:16].
It says above,
"AND YE TURN ASIDE, AND SERVE OTHER GODS".
Turning away from the Torah leads to worshipping other gods.



We are still faced with a difficult conundrum. Why does the world lack faith in God so much? More than at any other time? The Torah also gives an answer to this. It says, "AND YOU SHALL TURN AWAY, AND WORSHIP OTHER GODS".
"As soon as a person turns away from the Torah he immediately worships other gods" (Rashi quotes Midrash Sifrei). Atheistic denial, as we said, is even worse than idolatry.

The Evil Inclination seeks to cause the mind and heart of man to deviate from learning the Bible and seeking to understand where his duty lies. This results in his being permeated by all kinds of poisonous notions.



The Breakdown in faith between the individual and his fellow man is a result of lack in belief that God rules Creation.


It therefore follows that the cause of the Crisis is due to the World rebelling against Divine Guidance and not due to secondary causes. The World Breakdown is not caused by financial trauma but by lack of faith. The collapse of trust between the individual and his fellow man is a consequence of lack of belief in Divine Guidance.

Source: "Mashber HaOlami ve-Sibotav" in "Kovetz Mamaarin and Igarot", Elchanan Bunam Wasserman. Free Translation (with some liberties taken) by Yair Davidiy, Jerusalem, Israel.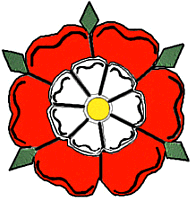 Pleased with what you read?
Did you benefit from it?
We do this because we believe in it and enjoy doing it.
Your benefit and wellbeing are goals of ours and worthwhile to us in themselves.
Nevertheless,
Brit-Am depends on contributions alongside purchases of our publications
Click Here to make an offering.
Click Here to view our publications.
---
---
---
'It is impossible to rightly govern the world without God or the Bible.'
George Washington
---
---

Brit-Am is the "still small voice" that contains the truth.
[1-Kings 19:12] AND AFTER THE EARTHQUAKE A FIRE; BUT THE LORD WAS NOT IN THE FIRE: AND AFTER THE FIRE A STILL SMALL VOICE.