"Scandinavian Secrets. The Hebrew Code of the Runes"
by Orjan Svensson

Proves Ancient Hebrew Migrations to Scandinavia from Linguistic Evidence and Archaeological Finds in general along with an analysis of Hidden Messages in Runic Inscriptions.
Site Contents by Subject
Home
Research
Revelation
Reconciliation


Publications
Site Map
Contents in Alphabetical Order

This Site



Order this book from
Brit-Am!

This work contains exclusive information
found no-where else!

The content of this book
includes scientific evidence!

Fully Illustrated
Runic Examples explained!
Archaeological Evidence

Order Now!

Order by
PayPal

or send a check to
Brit-Am
POB 595
Jerusalem 91004
Israel




Runic Script
Written in
the Hebrew Language!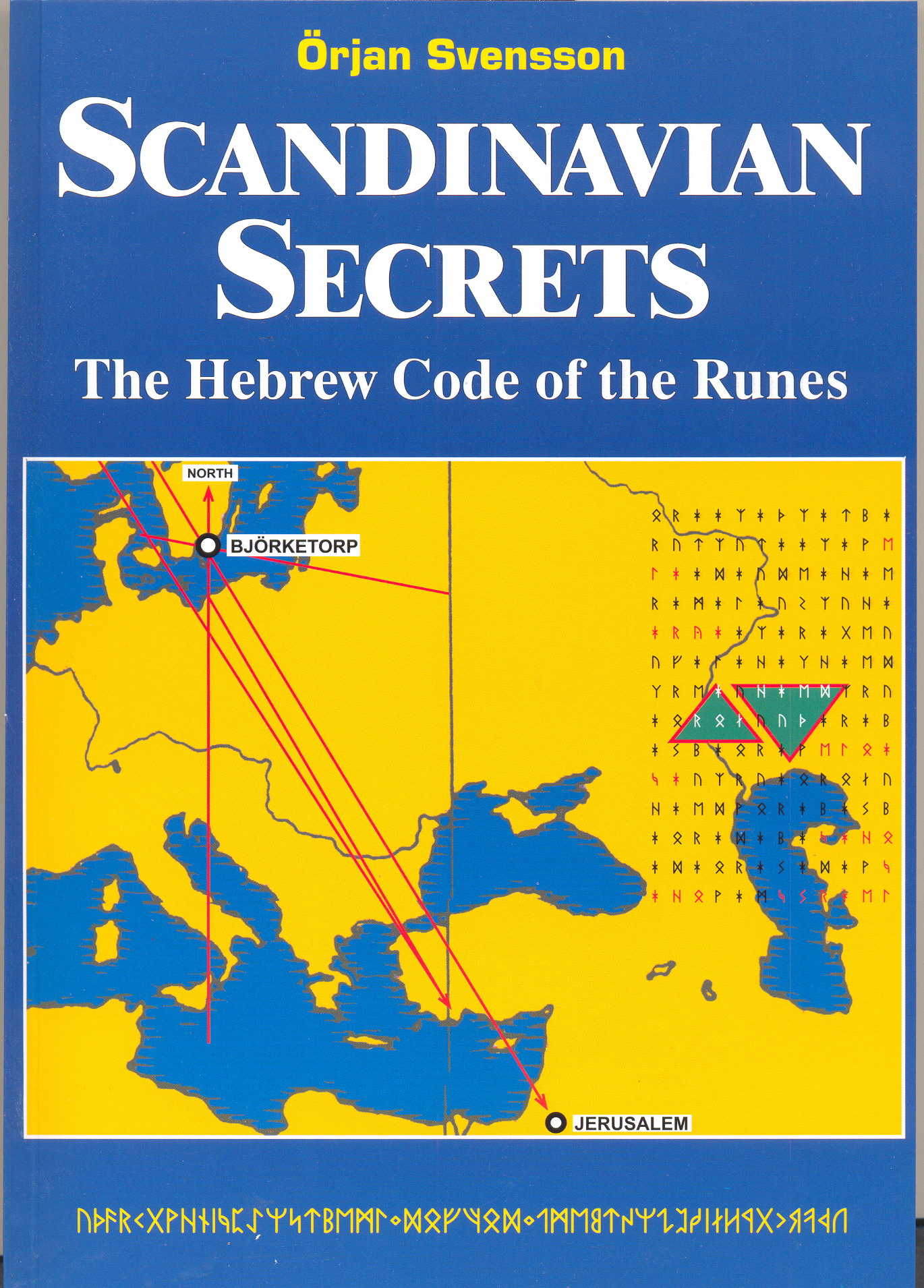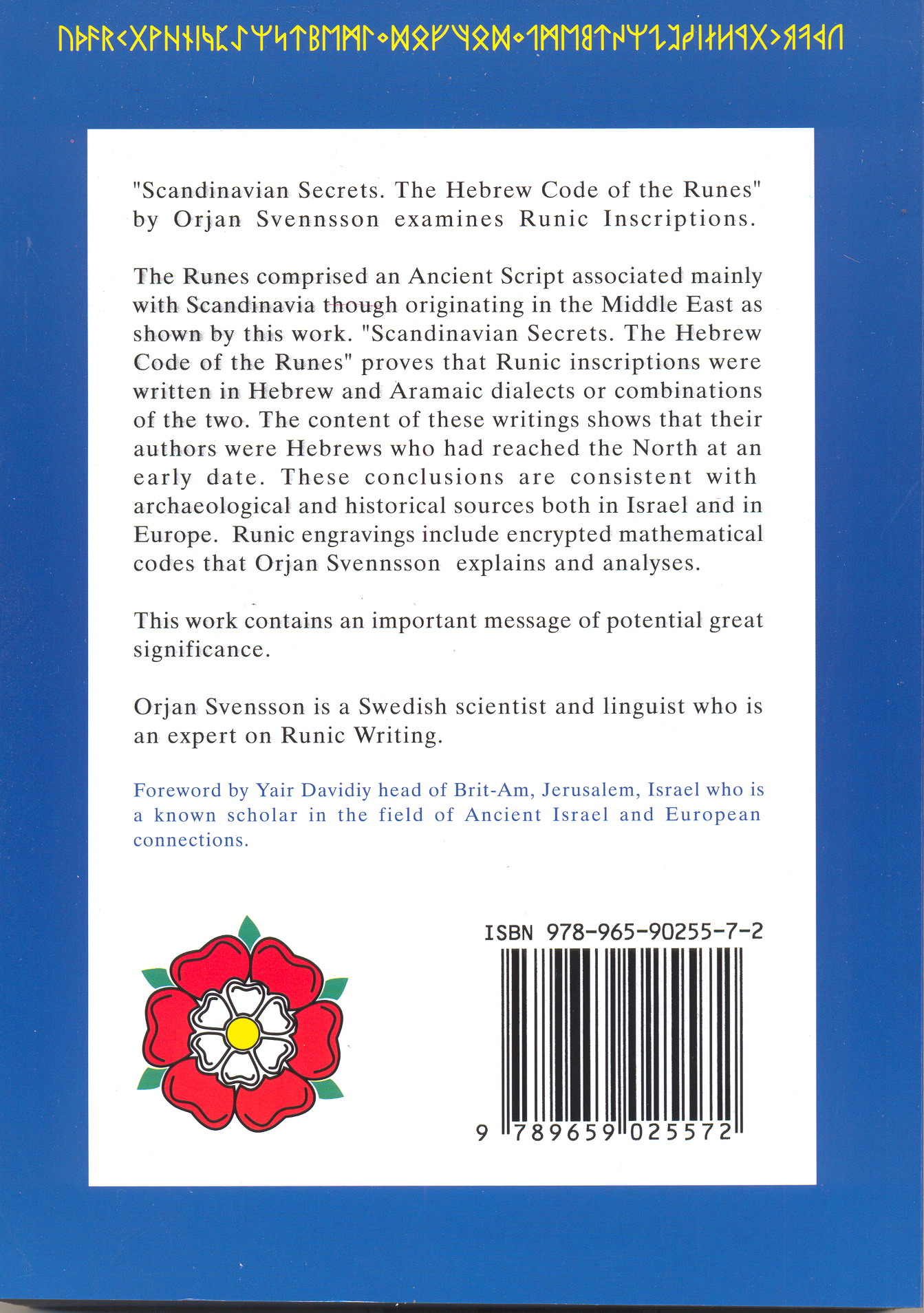 Written by
Orjan Svennsson

with an introduction from
Yair Davidiy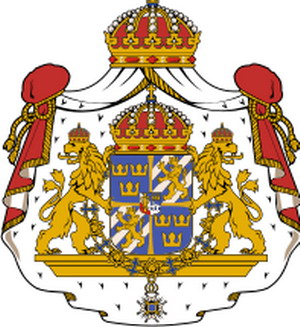 "Scandinavian Secrets.
The Hebrew Code of the Runes"
by Orjan Svensson

This work proves that in ancient times Israelites settled in Scandinavia.
The author summarizes previous studies that proves this point from archaeological and related historical research.
Previous studies that linked Scandinavian Languages and scripts to those of the Middle East are summarized and explained.
The author then discusses runic inscriptions from a variety of sites and implements. The background history of these examples along with a complete physical description is given in detail.
Photographs and illustrations by the author using sophisticated scientific techniques enable the reader to participate in the decipherment.
It is shown in this work how Runic Inscriptions are similar in form and appearance to scripts known in the Ancient Middle East. It is explained and proven step by step how the earliest examples of runic script, and especially those of southeast Sweden, were actually written in the Hebrew Language or in Aramaic or in a mixture of Aramaic and Hebrew.
Aramaic is similar to Hebrew. Aramaic words are found in the Hebrew Bible. A few of the Biblical Books were written in Aramaic and there were Hebrew Tribes who spoke the Aramaic Language before their exile by the Assyrians.
Orjan Svensson shows how the Israelite authors of the Runic Inscriptions incrypted messages within their script that scientifically prove their Hebrew origins!




"Scandinavian Secrets.
The Hebrew Code of the Runes"
by Orjan Svensson has 280 large-scale pages, an Introduction by Yair Davidiy, detailed illustrations and unique photographs taken by the author on site, and an Index. The Content is extremely important and most of the information is not available elsewhere.


Buy now!


The price of "Scandinavian Secrets" is $25.


Pay by PayPal by depositing $25
in the PayPal Shopping Cart
for the
Scandinavian Secrets
or
send a check to:
Brit-Am
POB 595
Jerusalem 91004
Israel

Prices include Postage by Air-Mail

For more Information concerning the researches of
Orjan Svensson, see:
Orjan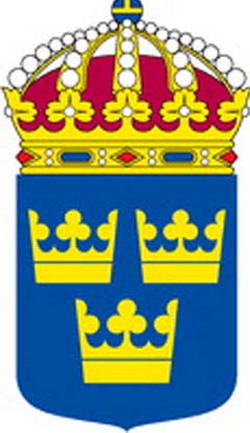 Subscribe to our e-mail discussion group.
Subscription to "Brit-Am Now" is free.
Just Send an


e-mail


with "Subscribe"
in the Subject Line







---

HOME






Main Page





Your Offerings and Orders for our Publications