Details on How To Contribute to Brit-Am
http://britam.org/contribute-Brit-Am.html

Brit-Am Now no. 1537
The Lost Ten Tribes of Israel Movement
7 July 2010, 25 Tammuz 5770
Contents:
1. New Article and Brit-Am You Tube Clip.
Migratory Movements of the Ten Tribes of Israel.
2. Christine Darg: George Washington Originally Wanted Flag With 6-Pointed (Jewish "Magen David" type) Starts!
3.
4. Answer to Question by Allan Dane Concerning Family Names, Croats, Slovenes, DNA, etc.
5. Ancient Scottish Heritage. What happened to it?





1. New Article and Brit-Am You Tube Clip
Migratory Movements of the Ten Tribes of Israel.
http://britam.org/Migrations.html
The Assyrians exiled the Ten Tribes of Israel. After their exile they broke up into different groups and over time all moved to Western Europe whence their descendants populated North America and related regions. The article below briefly outlines some of the different pathways and processes of national migration that were involved.
Duration of clip: ca. 10 minutes





---
---
2. Christine
Darg
:
George Washington Originally Wanted Flag With 6-Pointed (Jewish "Magen David" type) Stars!

Dear Yair,

I'm wondering if you have researched this: I heard on Fox News yesterday on the 4th of July that George Washington had originally planned for the stars on the American flag to be six-pointed, but Betsy Ross, the reputed designer, chose five-pointed stars instead.
Shalom,
Christine Darg

---
---
---
---

4. Answer to Question by Allan Dane Concerning Family Names, Croats, Slovenes, DNA, etc.
Allan Dane <allanjanda@yahoo.com> wrote:

Good morning Yair,
I have 2 questions, my father was Slovenian, last name Dane. Which sounds rather close to Dan, one of the lost 10 tribes. I have been examining myfamillytreedna.com, I typed in my surname and found it was included in Ireland heritage group. But my Grandfather was Slovenian, I know from reading articles on your website that Dan inhabited Ireland. Did he also inhabit Slovenia? I have read on Wikipedia that Slovenians and Croats are Dinaric and thought to be descended from the Tribe of Dan, is that true? One more question, is it true that people of Hebrew ancestry belong to Halo groups J, J1, J2,G, E1b, R1b, R1a1, G and T? And does it matter if you test your Y or your MTdna?
Thank you again for all your help. AND MAY THE GOD OF ABRAHAM, ISAAC, AND JACOB CONTINUE TO WATCH OVER, BLESS, AND PROTECT THE APPLE OF HIS EYE, HIS PEOPLE ISRAEL, WHERE EVER IN THE WORLD THEY MAY BE.
================================================
================================================
Brit-Am Reply:
Your family name is indeed interesting. It would be worth while finding out how it came about. It may be that someone from Denmark once settled in Slovenia? Names can be important. They are not everything and other factors must also be considered but names definitely do help and may reflect Divine Providence indicating Israelite origin.
Israelites were to be found in different groupings all over Europe but they gave expression in a Tribal-Nationalistic sense to their Israelite Heritage mainly in areas where they were in a majority or at least numerically significant.
I do not follow your quote from Wikipedia concerning the Tribe of Dan amongst Croats and Slovenes. I have never heard of it and doubt it. In my schooldays I had a friend whose father was Croatian. He was OK. Tito was also Croatian. On the whole however the history of Croatia has exhibited the opposite of what we consider to be Israelite characteristics.
You asked if # people of Hebrew ancestry belong to Halo groups J, J1, J2,G, E1b, R1b, R1a1, G and T? # These are all the major European YDNA haplogroups. They are not necessarily Israelite. Their origin may in fact be an outcome of geography rather than heredity. We ourselves follow DNA research and sometimes use it BUT with great reservation.
Concerning differences between Y (male) and mtDNA (female) DNA it depends what you are looking for. Male ancestry or female ancestry in determining Israelite origins may not matter much since it depends to some extent how the person themselves identify. Tribal ancestry is determined through the male line.
It is now more or less generally accepted at the scientific level that mtDNA is determined or at least heavily influenced by environment.
In our opinion the same applies for YDNA. The scientists however do not appear to agree with us, at least not at the public popular journalistic level.
But give them time.

---
---

5. Ancient Scottish Heritage. What happened to it?
In the book, "British Kings & Queens" by Mike Ashley, 1998, p.301 it says:


# The [Scottish] Highlanders

practiced

Catholicism, but many still held true to the old Celtic church, whilst others often

practiced

pagan worship.#


If this is correct there should be more material available on the subject and some of this may be of use to Brit-Am researches.
Where is it?



---
---
To Make an Offering to Brit-Am:

http://www.britam.org/contribute-Brit-Am.html
---
---
---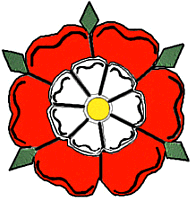 Pleased with what you read'
The Brit-Am enterprise is a Biblical work.
God willing, they who assist Brit-Am will be blessed.
Brit-Am depends on contributions alongside purchases of our publications
Click Here to make an offering.
Click Here to view our publications.
---
---
---
'It is impossible to rightly govern the world without
God or the Bible.'
George Washington
---
---

Brit-Am is the "still small voice" that contains the truth.
[1-Kings 19:12] AND AFTER THE EARTHQUAKE A FIRE; BUT THE LORD WAS NOT IN THE FIRE: AND AFTER THE FIRE A STILL SMALL VOICE.







Home