Details on How To Contribute to Brit-Am
http://britam.org/contribute-Brit-Am.html

Brit-Am Now no. 1536
The Lost Ten Tribes of Israel Movement
6 July 2010, 24 Tammuz 5770
Contents:
1. David Jackson Asks Questions about Israelites Being Destined to Rule Other nations and the Tribe of Simeon
2. Question from Roman Sanchez Concerning Non-Israelites in the Plan of Salvation
3. New Article and Brit-Am You Tube Clip.
Exile of Ten Tribes of Israel to the West by Sea.





1. David Jackson Asks Questions about Israelites Being Destined to Rule Other nations and the Tribe of Simeon
David Jackson wrote:


Hello Yair,
I have two questions that are somewhat related to Brit-Am's mission.

In Deut. 32.8 it discusses the inheritance of the nations being divided among the sons of Adam and then says 'he (God) set the bounds of the people according to the number of the children of Israel'. The scope of the verse seems to be more expansive than just the 12 tribal allotments within Israel, and if so then it seems to imply a kind of ratio between the boundaries of the nations in general, and the children of Israel. What is this referring to? Could it be that each tribe is or will someday be responsible for instructing or governing the various nations?

Secondly, in Deut. chapter 33 where Moses is blessing Jacob?s 12 sons, Simeon is omitted. Is there a generally accepted reason for this? You have probably addressed this in the past, but I don?t recall seeing your explanation.

Thank you.
David Jackson
Keller, TX
================================================
================================================
Brit-Am Reply:
Shalom,
(a) Concerning your first question see the Brit-Am Commentary to Deuteronomy 32:8:
http://www.britam.org/deuteronomy/9haazinu.html
70 Sons of Noah, 70 Descendants of Abraham, 70 Clans amongst the Tribes of Israel.
# The Israelite peoples (according to our understanding of Scripture, others appear to disagree) are destined to rule over the nations of the earth. Each group of non-Israelite nations is apportioned to a different Israelite tribe. #

(b) Regarding Simeon not being included in the Blessings of Genesis 33 we are quoting blow from our Brit-Am Commentary but have also added additional words of exp[lanation.

We said:
http://www.britam.org/deuteronomy/10vezothabraca.html
[Deuteronomy 33:7] AND THIS IS THE BLESSING OF JUDAH: AND HE SAID, HEAR, LORD, THE VOICE OF JUDAH, AND BRING HIM UNTO HIS PEOPLE: LET HIS HANDS BE SUFFICIENT FOR HIM; AND BE THOU AN HELP TO HIM FROM HIS ENEMIES.
JUDAH represents the present-day Jews. Other tribes prominent amongst the Jews include Simeon, Levi, and Benjamin all of which are considered in this study.
HEAR, LORD, THE VOICE OF JUDAH. The word "HEAR" in Hebrew "shema" which sounds similar to Shime-on. According to tradition the expression "shema" here is hinting at Simeon [in Hebrew "Shimea-on"] who is NOT mentioned expressly in the blessings of this portion. Throughout the Bible a quorum of twelve tribes is maintained though actually there were 13 tribes. The quorum is maintained by either subsuming Simeon with Judah, or leaving out Levi who was scattered throughout the other tribes, or counting Ephraim and Menasseh together as the one tribe of Joseph.

In addition it should be noted:
The hint at "Hear, LORD" hinting at Simeon is taken from the Sages (see Rashi) as we should have mentioned and usually would have done so.
The name Simeon in Hebrew is "Shimeon" or "Shmea-On".
[Genesis 29:33] AND SHE CONCEIVED AGAIN, AND BARE A SON; AND SAID, BECAUSE THE LORD HATH HEARD I WAS HATED, HE HATH THEREFORE GIVEN ME THIS SON ALSO: AND SHE CALLED HIS NAME SIMEON.
"Shimeon" means "Shmea-On" which is based on the verb "Shema" meaning "hear".
The Primary Jewish prayer is "SHMA Yisrael" or "Hear O Israel".
This is the last prayer a religious Jew tries to say before he leaves this world. It is also the prayer that Jewish martyrs declared when they were burnt and murdered throughout the ages for refusing to deny their faith in One God.

Deuteronomy 6:4 ?Hear, O Israel: The LORD our God, the LORD is one! 5 You shall love the LORD your God with all your heart, with all your soul, and with all your strength.

The name Simeon may also mean "Hear O God". The suffix "-on" (in Sime-on") is usually assumed to be merely a euphonic ending. it may however be related to the Hebrew "ON" meaning "might, strength, prowess" and also refer to the Almighty.
When the Sages said that the words "HEAR, LORD" in the blessing to Judah, " HEAR, LORD, THE VOICE OF JUDAH" [Deuteronomy 33:7] applied to Simeon, they may have intended to say that "Shime-On" (Simeon) means "HEAR, LORD".
Historically the Tribe of Simeon for much of its history was closely interwoven with Judah and to some degree identical with it.

Judges 1:3 So Judah said to Simeon his brother, ?Come up with me to my allotted territory, that we may fight against the Canaanites; and I will likewise go with you to your allotted territory.? And Simeon went with him.

For a little more on this subject see the Brit-Am Comm entry to Joshua 19:1
http://britam.org/joshua/joshua19.html
[Joshua 19:1] AND THE SECOND LOT CAME FORTH TO SIMEON, EVEN FOR THE TRIBE
OF THE CHILDREN OF SIMEON ACCORDING TO THEIR FAMILIES: AND THEIR
INHERITANCE WAS WITHIN THE INHERITANCE OF THE CHILDREN OF JUDAH.

---
---

2. Question from Roman Sanchez Concerning Non-Israelites in the Plan of Salvation

Hello David! My name is Roman Sanchez and I've been a contributor and an enthusiastic reader of your website for many years. I have a simply question for you and if you've already responded to this question than please direct me to the article; the strong impression I have from the scriptures is that our Heavenly Father...has/will call out the Israelites FIRST to the truth and than the non-Israelites, who will learn the truth [of the ALMIGHTY] through the Israelites.
My question therefore is this, we know about the first resurrection and the many positions that [the ALMIGHTY] will fill in His government (on earth) during the ...and many of these positions will be occupied by Israelites, what information or insights do you have on the non-Israelites that repent and make the first resurrection?
I look forward to your answer and once again, keep up the good work! RS
================================================
================================================


Brit-Am Reply:


Ramon Shalom,
As far as I know this is the first we have heard from you. Your original letter contained assumptions and references (that we have deleted) of a religious and theological nature that makes it hard to believe you being familiar with the Brit-Am approach.
In principle Brit-Am AVOIDS POSSIBLE CONFLICTS OF DOCTRINE WHEREVER POSSIBLE.
As a religious Jew Yair personally believes in a future Resurrection of the Dead.
Those who are Righteous amongst the non-Israelite Peoples will also receive a Place in the World to Come.
In Judaism there are no unanimously accepted sources that go into detail on these matters.
The Hebrew Bible has only a few lines here and there on the matter.
We may however all be certain that the Almighty is a good employer WHO pays well and justly and may even (perhaps?) ignore our debit side.

---
---

3. New Article and Brit-Am You Tube Clip.


Exile of Ten Tribes of Israel to the West by Sea.


http://britam.org/Ships.html
The Ten Tribes of Israel were exiled by the Assyrians. A portion were taken directly to the west in ships manned by Phoenicians and Minoans (Philistines) in Assyrian Service. Yair Davidiy of the Brit-Am Ten Tribes Movement describes how this event is referred to in Scripture.
Duration 9:32 minutes



---
---
To Make an Offering to Brit-Am:

http://www.britam.org/contribute-Brit-Am.html
---
---
---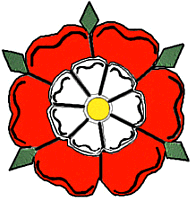 Pleased with what you read'
The Brit-Am enterprise is a Biblical work.
God willing, they who assist Brit-Am will be blessed.
Brit-Am depends on contributions alongside purchases of our publications
Click Here to make an offering.
Click Here to view our publications.
---
---
---
'It is impossible to rightly govern the world without
God or the Bible.'
George Washington
---
---

Brit-Am is the "still small voice" that contains the truth.
[1-Kings 19:12] AND AFTER THE EARTHQUAKE A FIRE; BUT THE LORD WAS NOT IN THE FIRE: AND AFTER THE FIRE A STILL SMALL VOICE.







Home