1. Question from Jim Wright About the Crimea and Tarshish

Jim Wright wrote:

Greetings Yair -

I was looking over your dolmen updates and noticed you had a link to The Onion regarding the pyramids being a campsite on this page:

http://www.britam.org/BHR/BHR42.html

Pyramids as campsite:

http://www.theonion.com/articles/archaeologists-egyptian-pyramids-actually-early-at,17568/

The Onion is a spoof of the news, a joke site making fun of the news:

http://www.theonion.com/

And I doubt you want to be using it as a reference for anything.

Also while examining the dolmen updates I noticed the reference to the dolmens in Sweden that resemble some others found in the Crimea, this led me to the Wikipedia article on the Crimea and I noticed the connection with Taurus and was wondering if perhaps this was the Tarshish where Solomon's Navy found so much gold??

>>>>>The name Crimea takes its origin in the name of a city of Qirim (today's Stary Krym) which served as a capital of the Crimean province of the Golden Horde. Qirimm is Crimean Tatar for "my hill" (qir ? hill, -?im ? my). However, there are other versions of the etymology of Qirim. Russian Krym is a Russified form of Qirim. The ancient Greeks called Crimea Tauris (later Taurica), after its inhabitants, the Tauri. The Greek historian Herodotus mentions that Heracles plowed that land using a huge ox ("Taurus"), hence the name of the land, and thereby asserting that these people named their land, and hence themselves, after an ox used by a mythical, Greek figure.

http://en.wikipedia.org/wiki/Crimea <<<<<<<<<

Also I noticed that The Strong's Concordance says 'Tarshish" means "yellow Jasper" was wondering if perhaps this was amber, most of which is found in the Baltic Sea (90%), a long ways from the Crimea, but if a person was going from the Mediterranean to the Baltic Sea Crimea would be on the way, if the overland route was taken??:

http://www.blueletterbible.org/lang/lexicon/lexicon.cfm?Strongs=H8659&t=KJV

http://en.wikipedia.org/wiki/Amber

Many Blessings -

Jim Wright
================================================
================================================
Brit-Am Reply:
Shalom,
(a) the URL your referred to was referenced in
Brit-Am Historical Reports
#1. Archaeology: Brit-Am Version of Explorator 13.09
http://www.britam.org/BHR/BHR42.html
we have removed it.
Nevertheless it should be noted that all URLs in our postings of:
"Archaeology: Brit-Am Version of Explorator "
are merely listings of potentially interesting sites. We ourselves in most cases have not visited them.
Just by looking at the titles one can an idea of where present-day academic research is going and sometimes find
matters of great value and interest.
This service "Archaeology: Brit-Am Version of Explorator " is going to encompass hundreds of URLs and some of them are bound to be disappointing
and worse.

(b) Concerning the identity of Tarshish with the Crimea.
We identify Tarshiush with the Phoenician Tarsis (also known as Tartessos) in southwest Spain.
http://www.britam.org/Questions/QuesTarshish.html
On the other hand,
the Crimea is a peninsula jutting out into the Blcak Sea. To its west is present-day Bulgaria which together with eastern Greece was known in ancient Times as Thrace.
Josephus, the Jewish historian, may have identified Tarshish as being somewhere in the region of Thrace:

# He [i.e. King Jehohaphat of Judah] was also friendly with the sons of Ahab [of the northern Kingdom of Israel], who ruled over the Israelites, and joined with him in building ships to sail to Pontus [Black Sea area] and the trading stations of Thrace. #
Antiquities 8;181,

cf. The Biblical Account:
[1-Kings 22:48] JEHOSHAPHAT MADE SHIPS OF THARSHISH TO GO TO OPHIR FOR GOLD: BUT THEY WENT NOT; FOR THE SHIPS WERE BROKEN AT EZIONGEBER.
[2-Chronicles 20:35] AND AFTER THIS DID JEHOSHAPHAT KING OF JUDAH JOIN HIMSELF WITH AHAZIAH KING OF ISRAEL, WHO DID VERY WICKEDLY:
[2-Chronicles 20:36] AND HE JOINED HIMSELF WITH HIM TO MAKE SHIPS TO GO TO TARSHISH: AND THEY MADE THE SHIPS IN EZION-GABER.

---
---

2. Brit-Am Appeal and One (Unpleasant) Reaction

Subject: Brit-Am Appeal

Brit-Am is in need of money to continue to function.
Many people are conscious of this though very few have sent us anything and it has been a good while since we last made a public request.
We are searching for alternate means of finance but at present our public (i.e. yourselves and public appeals like the present one) is all we have.

Brit-Am needs money badly.
Brit-Am believes it is doing important work and has much to offer.
Brit-Am represents your interest.

We believe that they who help us will be rewarded both spiritually and materially.

Everything helps.
Anything is welcome and accepted with gratitude.
The larger the sum the more it helps.

Some of you may not be able to give anything but those who can are asked to do so.

Our publications are valuable and important and of good quality. They deserve to be purchased and purchasing them helps us.

To contribute by sending an offering:
http://britam.org/contribute-Brit-Am.html

PayPal and purchase of Books:
http://www.britam.org/books.html

Reaction from K.
Please take me off your mailing list .
When you give G-d's words it should be given freely without having to pay for it .
I think you people are cons raping the people and using G-d's word to do so .
Why don't you ALL go out and get a job .
Seems that would solve your problem .
And you shall know them by their fruits .
You people are nothing but a bunch of crooks & con men same as the rest of them.
================================================
================================================
Brit-Am Reply:
According to your request you will be removed from our list. The list is sent out free of charge and no obligation is entailed. We do however ask for funds because they are needed.
People who disagree with us or do not like us are not expected to give anything.
From our point of view:
We do not see any difference between ourselves and any other public service that provides information and inspiration.
In fact we are consider ourselves as having a much more valid message than most of them.
They also make public appeals for funds and/or have major backers behind them.
We give a Biblical Message alongside ongoing research information and exchange of opinion in many fields.
We provide something of value and some of those who appreciate us (God willing, we hope) will enable us to continue.

---
---

3. New Article: Jewish Roots of the American Constitution
by Prof. Paul Eidelberg
http://britam.org/eidelberg.html


Extracts:


Brit-Am Foreword:
In the article below "Jewish Roots of the American Constitution" by Professor Paul

Eidelberg

it is explained how the original ruling principles of the USA are derived from the Bible. This apparently was often after the non-Jewish formulators had made themselves familiar with the traditional Jewish understanding of the Biblical sources. Similar claims have been made concerning English Common Law and related institutions. We (as distinct perhaps from the author) would attribute at least some aspect of this phenomenon to a sub-conscious ancestral recollection. Instead of the adjective "Jewish" in "Jewish Roots" perhaps "Israelite" or "Hebraic" or "Biblical" would have been more appropriate?
Nevertheless, "Jewish" is what the author chose and it is his article.
Not only that but "Jewish" does serve to highlight the fact that not only is the West indebted to the Jews for transmitting the Bible. It also has had, and still has, need of the Jews in understanding how to apply Biblical principles.
Professor Paul

Eidelberg

may well consider the subject matter of what is described below as pointing to cultural indebtedness on the part of Americans to the Jewish People. While we too agree with this, we think it also reflects a striving to express a common origin while not necessarily having been consciously aware of it.



No nation has been more profoundly influenced by the "Old Testament" than America. Many of America's early statesmen and educators were schooled in Hebraic civilization.

So, each tribe must select the best men to be their representatives. Rabbi Samson Raphael Hirsch comments that 'each tribe (

shevet

) is to choose out of its own midst men whose character can only be known by their lives [hence whose character] is known only to those who have associated with them.' This is the biblical source of residential requirements for Representatives and Senators in the United States. Also, what is here called a

shevet

was called a district after the Second Temple.


---
---
To Make an Offering to Brit-Am:

http://www.britam.org/contribute-Brit-Am.html
---
---
---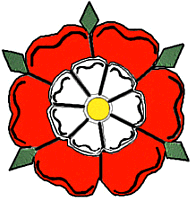 Pleased with what you read'
The Brit-Am enterprise is a Biblical work.
God willing, they who assist Brit-Am will be blessed.
Brit-Am depends on contributions alongside purchases of our publications
Click Here to make an offering.
Click Here to view our publications.
---
---
---
'It is impossible to rightly govern the world without
God or the Bible.'
George Washington
---
---

Brit-Am is the "still small voice" that contains the truth.
[1-Kings 19:12] AND AFTER THE EARTHQUAKE A FIRE; BUT THE LORD WAS NOT IN THE FIRE: AND AFTER THE FIRE A STILL SMALL VOICE.







Home