. Brit-Am
Movement of the Ten Tribes


Details on How To Contribute to Brit-Am
http://britam.org/contribute-Brit-Am.html

Brit-Am Now no. 1503
The Lost Ten Tribes of Israel Movement
2 May 2010, 18 Iyar Nissan 5770
Contents:
1. THE ROOTS OF ISLAM ARE PAGAN by Stephen
Spykerman


2. Brit-Am reply "was excellent"
3. Edward Anderson: Ten Tribes "have NEVER been "Torah observant"!!!"





1. THE ROOTS OF ISLAM ARE PAGAN
by Stephen

Spykerman


http://www.britam.org/StephenSpykermanIslam.html
Extract:



History records that the

Kaabah

in Mecca was an ancient pagan shrine, which predated Muhammad by many centuries. The merchants of Mecca rejected Muhammad and his new religion for the simple reason that he preached monotheism, whereas, they worshipped a multitude of gods. It was Muhammad's belief in the ONE god, which the pagan merchants of Mecca objected to, as it interfered with their lucrative trade. Their shrine, the

Kaabah

, was the home of some 360

jins

, demon spirits or genies, one of whom was called Allah. The worship of Allah has its roots in astrology and witchcraft involving the worship of the sun, the moon and the stars. In the Arabia of that time the sun god was considered to be a female god, whereas the male god was the moon. It was this moon god they called Allah. Thus the crescent moon has become the Muslim symbol on nearly every Arab flag and the moon symbol of Allah is attached to every mosque in the world, even to this day.



##################################################
2. Brit-Am reply "was excellent"
Dear Yair, Your reply to the Moslem friend was excellent and I am sure would not cause offence, yours very Sincerely, James Templeton.
Pastor James PS Templeton,
County Down,
Northern Ireland.
##################################################
3. Edward Anderson: Ten Tribes "have NEVER been "Torah observant"!!!"
Re: Brit-Am Now no. 1502
#3. Tess from NZ: Ephraim Still Awakening
http://britam.org/now2/1502Now.html#Tess

Yair,
Just wanted to respond with an affirmation of what Tess from NZ wrote. She made some very good points!!! I think a lot of the confusion with the "lost tribes" message stems from the fact that everyone, especially Jews, expects these "lost tribes" to be looking like, acting like, speaking like, and worshipping like JEWS, and these tribes have NEVER been "Torah observant"!!! Amos 5:25-26 Have ye offered unto Me sacrifices and offerings in the wilderness forty years, O house of Israel? (26) But ye have borne the tabernacle of your Moloch and Chiun, your images, the star of your gods, which ye made unto yourself. Also, Ezekiel Ch. 20 points all of this out, that even IN EGYPT, the house of Israel were idolaters, and God was prepared to wipe them out even in Egypt. It was the Covenant with Abraham that saved them, time after time. I believe that the reason for the "forgetfulness" of God by these tribes, as Tess, and you have also pointed out, was that since Israel refused to be a "nation of priests" unto the world, God then decided to scatter these tribes into ALL the world in order to drag the world BACK to Him when He restores Israel. Hosea 14:1-9 shows the time when Ephraim WILL repent of his idolatry and return to God. Tess also made a good point that these "awakened Israelites" ARE A MINORITY in our countries but I want to add that we are a persecuted/slandered/maligned group by the "status quo" people. We are also returning to the Torah so all the "Marks" out there need not fear that these "wanna be Israelites" are attempting to impose their brand of "christianity" upon the Jews once we get enough "wanna be Israelites" back into the Land of Promise. We'll ALL be Torah observant folks!!! Read Ezekial 40-47 for that, as well as Zechariah. What happened with Joseph and his brothers is playing out today. Same story, same people, same outcome in the future. I think there will be TWO "shocked" people
groups when all of this transpires: the people of Joseph will be shocked to discover who they really are, AND the Jews will be shocked when they also realize who these people are!!! I'm just hoping that all of this happens in my lifetime as I'd love to be there when this happens!!!!!!



---
---
To Make an Offering to Brit-Am:

http://www.britam.org/contribute-Brit-Am.html
---
---
---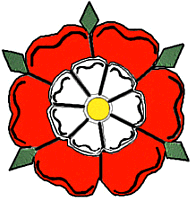 Pleased with what you read?
The Brit-Am enterprise is a Biblical work.
God willing, they who assist Brit-Am will be blessed.
Brit-Am depends on contributions alongside purchases of our publications
Click Here to make an offering.
Click Here to view our publications.
---
---
---
'It is impossible to rightly govern the world without
God or the Bible.'
George Washington
---
---

Brit-Am is the "still small voice" that contains the truth.
[1-Kings 19:12] AND AFTER THE EARTHQUAKE A FIRE; BUT THE LORD WAS NOT IN THE FIRE: AND AFTER THE FIRE A STILL SMALL VOICE.







Home