. The Brit-Am
Movement of the Lost Ten Tribes


Details on How To Contribute to Brit-Am
http://britam.org/contribute-Brit-Am.html

Brit-Am Now no. 1465
The Lost Ten Tribes of Israel Movement
18 February 2010, 4 Adar 5770
Contents:
1. Question Concerning the Israelite Tribe of Asher
2. Aryeh Levi: Suggestion to use Biblical Verse
3. Chuck
Calahan
: PM Benjamin Netanyahu Misinterprets Ezekiel 37!
1. Question Concerning the Israelite Tribe of Asher
Please could you advise where Asher went to at the dispersion of the Jews by Assyria.
Jennie Greves
================================================
================================================
Brit-Am Reply:

Asher is a problem for us.
In "The Tribes"
http://britam.org/the-Tribes.html
We identified the Israelite Tribe of Asher with various groups including the Vandals whom we say moved to Scotland
and northern England.
In general we identified the Tribe of Asher with part of the Scottish, and with groups in Scandinavian.

Lately the possibility has arisen suggesting additional identifications including possibly part of the Finnish.
##############################################
2. Aryeh Levi: Suggestion to use Biblical Verse
Yair
Why not use the following verse in your messages?

Psalm 122:
3 Jerusalem is built
As a city that is compact together,
4 Where the tribes go up,
The tribes of the LORD,
To the Testimony of Israel,
To give thanks to the name of the LORD.

###############################################
3. Chuck Calahan: PM Benjamin Netanyahu Misinterprets Ezekiel 37!
Prime Minister Benjamin Netanyahu statement that " Ezekiel 37 " has now been fulfilled shows the ignorance of Jews as well as Christians on scripture . Ezekiel 37 states very clearly that it applies to the " whole House of Isreal " v; 11. It will be the uniting of Isreal and Judah.Verse 16 tells us that Judah will represent one stick and Joseph will be the stick of Ephraim for all the House of Isreal his companions .
Verses 17 through 28 show they will no longer be divided and David will be their king . Ezekiel was written over one hundred years after Isreal had gone into captivity and David was long time dead . This is the time we look forward to in the future when G-d will be with them . Chuck Calahan

---
---
---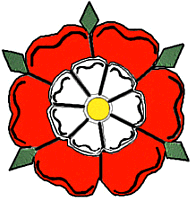 Pleased with what you read?
The Brit-Am enterprise is a Biblical work.
God willing, they who assist Brit-Am will be blessed.
Brit-Am depends on contributions alongside purchases of our publications
Click Here to make an offering.
Click Here to view our publications.
---
---
---
'It is impossible to rightly govern the world without
God or the Bible.'
George Washington
---
---

Brit-Am is the "still small voice" that contains the truth.
[1-Kings 19:12] AND AFTER THE EARTHQUAKE A FIRE; BUT THE LORD WAS NOT IN THE FIRE: AND AFTER THE FIRE A STILL SMALL VOICE.







Home