Brit-Am Now no. 1450
The Lost Ten Tribes of Israel Movement
21 January 2010, 6 Shevet 5770
Contents:
1. Ancient Eastern Influences in Ireland.
Interesting Observations from Ignatius Donnelly [1882]
2. Trevor Reeves: Searching for New Zealanders
3. Tithes and Offerings for Brit-Am
4. Setting the record Straight: What Does DNA Really Say?
5. What do you mean by "Support Israel and the Jews"?
6. Jews Do Play an Important Role in Brit-Am!
7. The State of Israel in Biblical Prophecy





1. Ancient Eastern Influences in Ireland.
Interesting Observations from Ignatius Donnelly [1882]
Extract from:
Atlantis, the Antediluvian World by Ignatius Donnelly [1882]
CHAPTER VII.
THE IRISH COLONIES FROM ATLANTIS.
http://www.sacred-texts.com/atl/ataw/ataw507.htm
Extracts:

The
Milesians
lived in Egypt: they were expelled thence; they stopped a while in Crete, then in Scythia, then they settled in Africa (See
MacGeoghegan's
"History of Ireland," p. 57), at a place called
G?hulighe
or
Getulia
, and lived there during eight generations, say two hundred and fifty years; "then they entered Spain, where they built
Brigantia
, or
Briganza
, named after their king
Breogan
: they dwelt in Spain a considerable time.
Milesius
, a descendant of
Breogan
, went on an expedition to Egypt, took part in a war against the Ethiopians, married the king's daughter,
Scota
: he died in Spain, but his people soon after conquered Ireland. On landing on the coast they offered sacrifices to Neptune or Poseidon"--the god of Atlantis. (Ibid., p. 58.)
....The Book of Invasions, the "
Cin
of
Drom-Snechta
," claims that these Scythians were the Phoenicians; and we are told that a branch of this family were driven out of Egypt in the time of Moses: "He wandered through Africa for forty-two years, and passed by the lake of
Salivae
to the altars of the Philistines...and by the sea to the Pillars of Hercules, and through the Tuscan sea, and he made for Spain, and dwelt there many years, and he increased and multiplied, and his people were multiplied."
....It is believed that Ireland was the "Garden of Phoebus" of the Western mythologists.
The Greeks called Ireland the "Sacred Isle" and "
Ogygia
."

It appears...that their original religion was sun-worship; this, as was the case in other countries, became subsequently overlaid with idol-worship. In the reign of King
Tighernmas
the worship of idols was introduced. The priests constituted the Order of Druids...It would appear probable that the religion of the Druids passed from Ireland to England and France. The metempsychosis or transmigration of souls was one of the articles of their belief long before the time of Pythagoras; it had probably been drawn from the storehouse of Atlantis, whence it passed to the Druids, the Greeks, and the
Hindoos
. The Druids had a
pontifex
maximus
to whom they yielded entire obedience. Here again we see a practice which extended to the Phoenicians, Egyptians,
Hindoos
, Peruvians, and Mexicans.
The Irish Druidical rites manifested themselves principally in sun worship. Their chief god was
Bel
or Baal--the same worshipped by the Phoenicians--the god of the sun. The Irish name for the sun,
Grian
, is, according to Virgil, one of the names of Apollo--another sun-god,
Gryneus
. Sun-worship continued in Ireland down to the time of St. Patrick, and some of its customs exist among the peasantry of that country to this day. ....On the first of May a convocation of Druids was held in the royal palace of the King of
Connaught
, and two fires were lit, between which cattle were driven, as a preventive of murrain and other pestilential disorders. This was called
Beltinne
, or the day of
Bel's
fire. And unto this day the Irish call the first day of May "
Lha-Beul-tinne
," which signifies "the day of
Bel's
fire." The celebration in Ireland of St. John's-eve by watch-fires is a relic of the ancient sun-worship of Atlantis. The practice of driving cattle through the fire continued for a longtime, and Kelly mentions in his "Folk-lore" that in
Northamptonshire
, in England, a calf was sacrificed in one of these fires to "stop the murrain" during the present century. Fires are still lighted in England and Scotland as well as Ireland for superstitious purposes; ...
We find among the Irish of to-day many Oriental customs. The game of "jacks," or throwing up five pebbles and catching them on the back of the hand, was known in Rome. "The Irish keen (
caoine
), or the lament over the dead, may still be heard in Algeria and Upper Egypt, even as Herodotus heard it chanted by the Libyan women." The same practice existed among the Egyptians, Etruscans, and Romans. The Irish wakes are identical with the funeral feasts of the Greeks, Etruscans, and Romans. (
Cusack's
"History of Ireland," p. 141.) The Irish custom of saying "God bless you!" when one sneezes, is a very ancient practice; it was known to the Romans, and referred, it is said, to a plague in the remote past, whose first symptom was sneezing.

We find many points of resemblance between the customs of the Irish and those of the
Hindoo
. The practice of the creditor fasting at the door-step of his debtor until be is paid, is known to both countries; the kindly "God save you!" is the same as the Eastern "God be gracious to you, my son!" The reverence for the wren in Ireland and Scotland reminds us of the Oriental and Greek respect for that bird. The practice of pilgrimages, fasting, bodily macerations, and devotion to holy wells and particular places, extends from Ireland to India.

Another proof of our theory is found in "the round-towers" of Ireland. ...the "Annals of Ulster" mention the destruction of fifty-seven of them by an earthquake in A.D. 448; and
Giraldus
Cambrensis
shows that
Lough
Neagh
was created by an inundation, or sinking of the laud, in A.D. 65, and that in his day the fishermen could
"See the round-towers of other days
In the waves beneath them shining."
Moreover, we find
Diodorus
Siculus
, in a well-known passage, referring to Ireland... mentions the skill of their harpers, their sacred groves, and their singular temples of round form.

We find similar structures in America, Sardinia, and India. The remains of similar round-towers are very abundant in the Orkneys and Shetlands.

Similar structures are found in the Island of Sardinia.
---
---

2. Trevor Reeves: Searching for New Zealanders
From: Trevor Reeves <treeves@maxnet.co.nz>
Subject: Hi Yair

Shalom Yair,

We have recently found your website and find it most enlightening. May I ask if there are any people on your email list from New Zealand? We would like to find others in New Zealand who identify with the lost tribes.

Many thanks

---
---

3. Tithes and Offerings for Brit-Am
R. wrote:

Things are improving for us by the day, we are reading the bible. the book of malachi seems to have a beginning theme centered on giving, says man should not rob God, and to bring your offerings to the temple so the levites can administer it to the needy and for themselves as I understand they have no land inheritance? our question is that since we know no Levites or Kohanin, and there is no temple, where are we to give our money? and does the bible or God say for us to give 10%, I think I remember reading this, but not sure. also, how does this law apply to us as non jews? , Thanks
---



Brit-Am Reply:


In our opinion Jews, non-Jews, and Ephraimite Israelites should all give tithes.
Ephraimite Israelites i.e. Non-Jewish people of probable Israelite descent who are conscious of it have their own status.
Tithes may be given to Brit-Am but read the explanation below:

In our commentary to
Numbers 18:21 we said:
http://britam.org/numbers/5korach.html

According to the Torah only agricultural produce was liable to tithing and even in that case it only applied (according to some opinions) to certain produce grown in the Land of Israel such as wheat, grapes, and olives. Another opinion said it did not apply to fruit grown on trees. Other authorities said that according to the Torah the obligation extended to all agricultural products. Whatever the case the Sages decided that Tithes should be separated from everything produced from the land that was destined for human consumption.
Produce produced outside the Land of Israel was exempt from tithing.
Nevertheless we find that even before the Giving of the Torah the principle of tithing was known of:
In Genesis 14:20 Abraham gave a tithe to Melchizedek.

Also Jacob promised to give a tithe to the Almighty.

[Genesis 28:20] AND JACOB VOWED A VOW, SAYING, IF GOD WILL BE WITH ME, AND WILL KEEP ME IN THIS WAY THAT I GO, AND WILL GIVE ME BREAD TO EAT, AND RAIMENT TO PUT ON,
[Genesis 28:21] SO THAT I COME AGAIN TO MY FATHER'S HOUSE IN PEACE; THEN SHALL THE LORD BE MY GOD:
[Genesis 28:22] AND THIS STONE, WHICH I HAVE SET FOR A PILLAR, SHALL BE GOD'S HOUSE: AND OF ALL THAT THOU SHALT GIVE ME I WILL SURELY GIVE THE TENTH UNTO THEE.
See our Commentary to these verses:
http://britam.org/Genesis/Gen28to32VaYatzei.html

The expression
I WILL SURELY GIVE THE TENTH in Hebrew is "eser a-esrena" which can be understood to mean I will give two tenths.

Nevertheless,
Those authorities who say that tithing is an obligation in our time say that one tenth is sufficient. Two-tenths is optional. More than two-tenths should be avoided except for exceptional circumstances.

In principle in our opinion every Israelite should tithe if they can.
To whom the tithes should go is another question.
According to some opinions (e.g. Saadia Gaon) non-Israelites should also tithe.

In practical terms Jewish Law does not really obligate tithing.
It is left up to the individual.
Nevertheless very many (especially amongst the European "Ashkenazi" Jews) relate to tithing as an obligation and are very strict about it. It is customary to give between 10 and 20 per cent but the Sages said that more than 20 % is forbidden though many pious Jews find ways to get around this restriction.
The money is given to charity. Many give to help support full-time Torah scholars who in our time fulfill the task of the Levites. Others give half towards Torah study and another half for other causes.
A blessing is promised for tithing:
BRING YE ALL THE TITHES INTO THE STOREHOUSE, THAT THERE MAY BE MEAT IN MINE HOUSE, AND PROVE ME NOW HEREWITH, SAITH THE LORD OF HOSTS, IF I WILL NOT OPEN YOU THE WINDOWS OF HEAVEN, AND POUR YOU OUT A BLESSING, THAT THERE SHALL NOT BE ROOM ENOUGH TO RECEIVE IT [Malachi 3:10].

On the other hand it has to be admitted that there are some very pious Jews who may well give charity and help others very generously but do not relate to tithing in our time as an obligation. Differences of opinion and of practice do exist.
Even the promise of Jacob to tithe (Genesis 28:20) could be understood to say that first he would fulfill his basic needs and after that give his tithes.

In ancient times the Israelites had to separate two tithes from their agricultural produce. The first tithe was for the Priests (Cohans) and Levites who served in the Temple and also instructed and supervised the people. The second tithe in the third and six years was given to the poor and the Levites. In the seventh year all the produce belonged to everybody so there were no tithes. In the first, second, fourth, and fifth years (of each seven-year cycle) the second tithe had to be eaten within the confines of Jerusalem.

For more discussion on this issue see:
[Ezekiel 48:19] AND THEY THAT SERVE THE CITY SHALL SERVE IT OUT OF ALL THE TRIBES OF ISRAEL.
http://britam.org/ezekiel/chapter48.html

Extrapolating from the above and from other sources we may say:

Everybody should tithe.
A Promise of economic blessing is given to they who tithe.
Non-Jews of Israelite Origin are not quite the same as Gentiles and have an extra obligation to be Biblically observant.
In principle Jews should give to Jewish sources and non-Jews to non-Jewish ones but there are exceptions in both directions.
The State of Israel is different and benefits everyone and so can receive from everyone.

Brit-Am also benefits everyone and so can receive from Jews, non-Jews, and Ephraimites.

The Biblical Injunction in effect required two tithes:
One tithe went to the Levites meaning they who served the people by teaching them Torah and the Laws
and dedicated themselves to Divine Service.
The other tithe was dedicated to the religious needs of the family but could also be given to the indigent.

Brit-Am is supported through sales of its publications and the offerings of they who support it.
We need more people to support us and feel that they should do so.
despite whatever shortcomings Brit-Am, the Lost Ten Tribes of Israel Movement, may have we do provide a Biblically
Required Service of benefit to many. We are needed and fulfill a need of Biblical Requirement.



Details as to how to contribute to Brit-Am, the Lost Ten Tribes Movement, are available at:


http://www.britam.org/contribute-Brit-Am.html
God bless you
Yair Davidiy

---
---

4. Setting the record Straight: What Does DNA Really Say?
Our regular features on DNA are usually sent out in our BAMAD postings.
http://www.britam.org/DNA/BamadDirectory.html
Due however to the importance of this notice we are posting it here.
An article giving more details and explanation may go out separately at a later date.

In the past we, along with everybody else, had the impression that DNA findings contradict Brit-Am beliefs or at least are difficult to reconcile with them.
Such is not exactly the case.

DNA indicates that most people from Western Europe originated in the Middle East.

New Findings now indicate that most of them did not arrive in the Stone Ages (Paleolithic and Neolithic) but rather much later possibly in the Bronze Age.
This is not far off from what Brit-Am has been saying all along.

This does not mean that DNA proves that people in Western Europe descend from Israelites.
They could be other peoples, or a mixture of Israelites and others.

It does however highten the feasibility of the Brit-Am proposition.

The quotations below reflect some reactions to the findings upon which we base the above statements.



## 82% of

mtDNA

found in hunter gatherer populations does not exist in the modern population ##

## The interesting aspect is that the

neolithic

population is different from both the hunter gather population and the modern day population. ##

## I actually saw a segment about this on

DW

(a German news service in English) just a few hours ago, so it's obviously a very current topic.
It pretty much just said that R1b1b2 originated in the fertile crescent and that "almost all" Irish males carry it. ##

## About 110 million people in western

europe

have a y chromosome marker called R1b. It ranges in frequencies of about 80% in Ireland to 30% in Sweden. It drops off sharply east of Germany. ##




---
---

5. What do you mean by "Support Israel and the Jews"?
Joanna wrote:
You say that the people in the west are the real Hebrews. Then you tell us [on the Main Page of our Site] this,

"You should also support the Jews and the State of Israel because that is what the Bible demands and what being a Hebrew entails."

My question is, who are you referring to when you say "Jews?" Does this mean the Jews in the United States? The Zionists?
---



Brit-Am Reply:


You misquote us.
We do not say:
# people in the west are the real Hebrews. #
We see they are Hebrews or at least to a significant degree of Hebraic descent.
By Jews we mean Jews everywhere as well as those in the State of Israel.
Jewish communities everywhere are endangered and in some places under severe threat of attack.
So too the State of Israel is attacked and hated because it is Jewish.
True Hebrews will realize that the Jews and the State of Israel give conscious recognizable expression to the Hebrew Being.
If they are under attack so too are all Israelites as Israelites.

---
---

6. Jews Do Play an Important Role in Brit-Am!
These days in some places it is fashionable to deny or downplay Jewish Influence.
We have said or implied several times in the past that most of our supporters are Christians.
This is correct but apparently misleading. Jews and people of Jewish descent are also important. They may not be the majority of Brit-Am supporters but qualitatively and numerically they are significant.
Not only that but even though we are not a Jewish Religious organization for Jews we could be so considered by Jews themselves.
Non-Jewish Ephraimites can also consider Brit-Am as belonging to them.
This might sound contradictory but it works.

---
---

7. The State of Israel in Biblical Prophecy
Alex Z. wrote:
Hello, my name is Alex. Could you please help me with this question:
Is creation of the state of Israel in 1948 was fulfillment of Bible's prophecies or not? If possible, give me scriptural pros and against in all details.
Thank you.
---



Brit-Am Reply:


Shalom,
I am not sure why you decided we should be the people to answer such a question.

We hope to shortly prepare an article (or articles) on this subject.
In the meantime it may be said that:

The necessity for the State of Israel may be derived from three Biblical principles:

A. Prophecy
It was prophesied that Judah would return before the other Tribes and prepare the way for them.
In the period leading up to the Last Days Judah would exist as an independent entity in the Land of Israel.



B. Commandments


Biblical Commandments require conquest of the Land, Settling in the Land, Independent Governance of the Land,
Expulsion of non-Israelites from the Land.
In other words the Zionist Principe of an independent Jewish State in the Land of Israel is a Biblical Injunction!
Whoever opposes the State of Israel goers against the Bible.
Opponents of the Jewish state of Israel defy the Almighty and will be punished for doing so!

C. Obligation to Put Blessings into Effect
Prophesied blessings do not eventuate no matter what we do though this may happen.
It is more usual however that the blessings come into effect through our actions.
We have an obligation to try and bring the blessings to fruition.
This obligation obligates the Jewish People as being that part of the Israelite Nation that retained its Israelite Identity and keeps those commandments it is still able to keep. It ALSO obligates all believers in the Bible to do what they can to assist in this endeavor.

---
---
---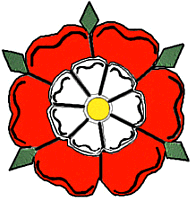 Pleased with what you read?
The Brit-Am enterprise is a Biblical work.
God willing, they who assist Brit-Am will be blessed.
Brit-Am depends on contributions alongside purchases of our publications
Click Here to make an offering.
Click Here to view our publications.
---
---
---
'It is impossible to rightly govern the world without
God or the Bible.'
George Washington
---
---

Brit-Am is the "still small voice" that contains the truth.
[1-Kings 19:12] AND AFTER THE EARTHQUAKE A FIRE; BUT THE LORD WAS NOT IN THE FIRE: AND AFTER THE FIRE A STILL SMALL VOICE.








Home