. The Brit-Am
Movement of the Lost Ten Tribes


Brit-Am Now no. 1425
The Lost Ten Tribes of Israel Movement
11 December 2009, 24 Kislev 5770
Contents:
1. Brit-Am Sundries.
2. Brian
Patmore

: Is Israelite

Minoritization

a Divine Strategy to Get us to Move?
3. The River Jordan, Dan, and the Rhine [

Eridanus

] River in Europe
4. Were Not Israelites Partly Canaanites and destined to be Enslaved?
5. Are Not Racial Characteristics

Milseading

?
6. Is a European Preferable to Someone from Sudan?
7. Contacting Heaven? A Brit-Am Insight





1. Brit-Am Sundries
(a) Encampment around the Tabernacle.
We still "owe" an explanation on this matter. We have not forgotten. For those of you have copies of "The Tribes" these is a chapter on the matter with illustration. The Encampment was based on a configuration later known as the Star of David.
===============================================


(b) A Brit-Am DNA Service?


A suggestion has been made that Brit-Am offer a DNA Service. We would team up with a DNA Testing Laboratory. They would do the tests and supply the results. We would explain the results from a Brit-Am Lost Ten Tribes point of view. We would also check the results for associated clustering. In many cases we would be able to tell testees if they probably related to Ashkenazi or Sephardi Jews, Irish Ancestral Groupings, in some cases Scottish clans, or other ethnic groups. In some cases we could tell people what regions or family groups (even family names) they probably descend from or at least are closely related to, etc.

At the moment no definite steps have been taken in this direction but one never knows.
It could be claimed that the relevant information could be supplied by anyone who knows a little about DNA and is active on the Web.
This may be so but one could say the same about most things.
We could probably add a little edge of our own that for many would be well worth the expenditure.
Also the whole procedure may require much more effort, energy, expertise, and acceptance of responsibility and obligation than one would think.
===============================================
(c) Brit-Am Accounts Transparency?
Recently we received an offering after explaining what Brit-Am needed the funds for.
Our supporter suggested that if we would explain to others where our money goes to and what for then perhaps others would also be more willing to donate to Brit-Am the Lost Ten Tribes Movement.
We may take this advice to heart and in the future be more open.
All funds received by Brit-Am further the Brit-Am Movement and relatively much is achieved.
May the Almighty bless all of us and help Brit-Am and all they who support us.
===============================================


(d) Article: The China Problem and the USA. Three Opinions


For those who missed the notice a new article has been posted
http://britam.org/contemporary/China.html

For those who already read the article an additional section has been added "Reactions" and this already holds one entry:
Thomas Gray: The USA is on the Wrong Path
http://britam.org/contemporary/China.html#Thomas
###################################################
2. Brian

Patmore

: Is Israelite

Minoritization

a Divine Strategy to Get us to Move?


Re: Brit-Am Now no. 1424
#3. Derek McConnell: White flight
Will Israelites Become Minorities in their own Lands?
http://britam.org/now2/1424Now.html#Derek

Shalom once again my friend,
The title regarding "Will Israelites Become Minorities in their own Lands?" raises a very real observation that can be made right now.
Israelites all have a foreign policy to take in the "ger" or stranger/refugee as part of a Torah based command.
This is actually back-firing on Israelites and many Israelite nations are being taken over by new citizens and their rocketing birth-rate as against our reducing birth-rate.
I remember reading some passages in scripture long ago where The Almighty stated he would reduce our birth-rate until we are in the land.
Adults of child-bearing age returning home are a boon to Israel and then can multiply in the land.

I believe certain sections of the refugees.immigrants to Israelite countries are going to make it very uncomfortable for the resident Israelite populations, who will eventually look for some where they will not be persecuted - Eretz Yisrael !!

That time has not come yet, but I do see the trend as a strategy The Almighty is using and very wisely.
Let us see what develops in the immediate future.
Shalom once again,
Brian
Brisbane
###################################################
3. The River Jordan, Dan, and the Rhine [

Eridanus

] River in Europe


Question:
k wrote:

I was interested in reading your article. I have been wondering how the name Jordan could possibly be connected to Dan. Land of Dan was located near or at the head waters of the Jordan River. I would love to find out that my ancestry was from Israel.

Does Jordan have any connections to Israel?
===============================================
===============================================
Brit-Am Reply:
The Jordan in Hebrew is pronounced Yardan. The Sages explained the name to mean "Yored (Descend from) Dan: since one of the major water sources of the Jordan is a spring that emerges from the site of Dan in Galilee.
Neverthless, chances are that the two names Dan and Yarden are not related to each other and the Sages merely made the association for illustrative purposes.

The River Rhine in Ancient Times was called Eridanus. This name, in our opinion derives from the word Jordan. Israelites on their way northward named the Rhine after the Jordan!
###################################################
4. Were Not Israelites Partly Canaanites and destined to be Enslaved?
Larkland Morley wrote:

Hello:

While looking your scriptures that seem to prove Israel today, they seem very out of context and nothing to do with Israel.

Based on the scriptures, Israel out of the land of Canaan would be a curse and that is very clear in the scriptures. That is central to Gods promise to Abraham. That is not happening today, so obviously Israel would not be in a leadership position today as you keep saying without any biblical proof in retrospect. Read Deuteronomy 28 properly.

In terms of race, Israel was mixed up with Canaanites a lot, in fact Judah was married to Canaanite woman. Now are you going to say that Canaan was white too? Regardless of how you spin it, Israelites are not genetically white people as those are defined.

Larkland
===============================================
===============================================
Brit-Am Reply:
We have answered similar questions in the past.
All of the Israelites indeed intermixed with Canaanites as explained Tribe by Tribe in the Book of Judges.

http://britam.org/judges/judges1.html
Extracts:
[Judges 1:21] AND THE CHILDREN OF BENJAMIN DID NOT DRIVE OUT THE JEBUSITES THAT INHABITED JERUSALEM; BUT THE JEBUSITES DWELL WITH THE CHILDREN OF BENJAMIN.

[Judges 1:27] NEITHER DID MANASSEH DRIVE OUT THE INHABITANTS OF BETHSHEAN AND HER TOWNS, NOR TAANACH AND HER TOWNS, NOR THE INHABITANTS OF DOR AND HER TOWNS, NOR THE INHABITANTS OF IBLEAM AND HER TOWNS, NOR THE INHABITANTS OF MEGIDDO AND HER TOWNS: BUT THE CANAANITES WOULD DWELL IN THAT LAND.

[Judges 1:28] AND IT CAME TO PASS, WHEN ISRAEL WAS STRONG, THAT THEY PUT THE CANAANITES TO TRIBUTE, AND DID NOT UTTERLY DRIVE THEM OUT.
The Israelites were to intermix with the Canaanites and learn their ways.
That was the reason the Ten Tribes were exiled (2-Kings 17). Even in their places of exile we still find Canaanite customs amongst the Celtic Druids. The Anglo-Saxons in Europe were recorded as worshipping "Ashtoreth" a Canaanite goddess. We may (or may not) all have some Canaanite blood in addition to our Israelite ancestry.

[Judges 1:29] NEITHER DID EPHRAIM DRIVE OUT THE CANAANITES THAT DWELT IN GEZER; BUT THE CANAANITES DWELT IN GEZER AMONG THEM.

[Judges 1:30] NEITHER DID ZEBULUN DRIVE OUT THE INHABITANTS OF KITRON, NOR THE INHABITANTS OF NAHALOL; BUT THE CANAANITES DWELT AMONG THEM, AND BECAME TRIBUTARIES.

[Judges 1:31] NEITHER DID ASHER DRIVE OUT THE INHABITANTS OF ACCHO, NOR THE INHABITANTS OF ZIDON, NOR OF AHLAB, NOR OF ACHZIB, NOR OF HELBAH, NOR OF APHIK, NOR OF REHOB:

[Judges 1:32] BUT THE ASHERITES DWELT AMONG THE CANAANITES, THE INHABITANTS OF THE LAND: FOR THEY DID NOT DRIVE THEM OUT.
Asher was a minority in its own land! So was Naphtali.

[Judges 1:33] NEITHER DID NAPHTALI DRIVE OUT THE INHABITANTS OF BETHSHEMESH, NOR THE INHABITANTS OF BETHANATH; BUT HE DWELT AMONG THE CANAANITES, THE INHABITANTS OF THE LAND: NEVERTHELESS THE INHABITANTS OF BETHSHEMESH AND OF BETHANATH BECAME TRIBUTARIES UNTO
THEM.

http://britam.org/judges/judges3.html
[Judges 3:5] AND THE CHILDREN OF ISRAEL DWELT AMONG THE CANAANITES, HITTITES, AND AMORITES, AND PERIZZITES, AND HIVITES, AND JEBUSITES:
#DWELT AMONG#: In some areas true Israelites were actually in the minority.

[Judges 3:6] AND THEY TOOK THEIR DAUGHTERS TO BE THEIR WIVES, AND GAVE THEIR DAUGHTERS TO THEIR SONS, AND SERVED THEIR GODS.
They intermarried with the Canaanites and must have borne children from them.

The Canaanites were probably white or mixed colored and white.
We find Egyptian depictions of them in color alongside statuettes that they themselves made.
They were not necessarily much different from the Israelites.

Deuteronomy 28
Deuteronomy 28 according to our Brit-Am Bible Commentary is referring to Judah. This understanding of ours appears to be confirmed by the great Jewish Rabbinical Commentator Nachmanides (Ramban).
http://www.britam.org/deuteronomy/7citovo.html
Extracts:


The Jews of Judah on the other hand did remain obligated by the law. When the Jews failed to keep the law as they should have they were punished. Many of the following verses were fulfilled in the Jewish historical experience. A brief summary of some aspects of the History of Judah and the Jews helps to understand the present passage.

Nachmanides says:


# #THE LORD SHALL BRING A NATION AGAINST THEE FROM FAR# [28:49]: For

Vespasian

and his son Titus came into the Land with a great number of Roman soldiers and they captured all the fortified cities of Judah and oppressed them very much, as recorded in the Literature. They captured the walls of Jerusalem. There was nothing left except the Holy Temple and the Wall of the Courtyard. They were eating the flesh of their sons and daughters [28:53]. Then was fulfilled in them, #YE SHALL BE PLUCKED FROM OFF THE LAND# [28:63]. They were then taken into captivity by the Romans who took them back to Rome and by numerous other peoples who were with them [who had come with the Romans] from Greece, Egypt,

Aram

(Syria), and numerous others. Thus was fulfilled, #AND THE LORD SHALL SCATTER THEE AMONG ALL PEOPLE [S] [28:64]. And also, #AND THY LIFE SHALL HANG IN DOUBT BEFORE THEE# [28:66]: This was fulfilled due to our fear in exile of the Gentiles with their constant decrees against us. It is also a hint at those previous generations at the time when the Second Temple was destroyed when they were attempting to destroy them [the Jews] altogether . This is why it says straight afterwards, #AND THE LORD SHALL BRING THEE INTO EGYPT AGAIN WITH SHIPS# [28:68].



Nachmanides goes on to explain how other verses concerning the Jews in exile were also fulfilled, such as:
# AND YET FOR ALL THAT, WHEN THEY BE IN THE LAND OF THEIR ENEMIES, I WILL NOT CAST THEM AWAY, NEITHER WILL I ABHOR THEM, TO DESTROY THEM UTTERLY, AND TO BREAK MY COVENANT WITH THEM: FOR I AM THE LORD THEIR GOD.
#BUT I WILL FOR THEIR SAKES REMEMBER THE COVENANT OF THEIR ANCESTORS, WHOM I BROUGHT FORTH OUT OF THE LAND OF EGYPT IN THE SIGHT OF THE HEATHEN, THAT I MIGHT BE THEIR GOD: I AM THE LORD# [Leviticus 26:44-45] . ##


[Deuteronomy 28:68] AND THE LORD SHALL BRING THEE INTO EGYPT AGAIN WITH SHIPS, BY THE WAY WHEREOF I SPAKE UNTO THEE, THOU SHALT SEE IT NO MORE AGAIN: AND THERE YE SHALL BE SOLD UNTO YOUR ENEMIES FOR BONDMEN AND BONDWOMEN, AND NO MAN SHALL BUY YOU.


This happened to the Jews of Judah after the fall of Jerusalem in the time of the Romans. Slaves were brought to Gaza, taken in ships to Egypt and there sold at give-away prices.

########################################
5. Are Not Racial Characteristics

Milseading

?


Larkland Morley wrote:

Hi Yair:

Most of what I have read from you is highly speculative and also contradictory when one pays attention to the details. First of all, the world is not only in black and white. For example, East Indians are not black and they are also not white in the general sense of descriptions. Secondly, not all Africans are the same as most people try to present Africans as having no influence on the middle east.

My speculation is that you have population centers and people will adapt to those as they migrate. A good example of that is Mexico, there were a good number of africans in Mexico but today its hard to say there are black Mexicans. They are now mixed into the population. Are there Mexican men who could call themselves Africans paternally, yes of course.

My basic point is that you cannot prove to me that Africa does not have people of Shemitic lineage. Just look at the Map, if they could make it all the way to England, why could they not have gone to Africa as well? There is more to it but I just need to get that basic logic across.

Point is that when you get into this color thing its only hurting people than helping actually.

Larkland
================================================
================================================
Brit-Am Reply:

Point taken.
I agree with you.
Let the Bible decide.
###############################################
6. Is a European Preferable to Someone from Sudan?
Brit-Am said (see item no.5 above):
Point taken.
I agree with you.
Let the Bible decide.

Larkland Morley wrote:

Thank you. But the bible is very careful about color issues actually, there is not much in terms of physical appearance in there. We can only speculate about who looks like whom.

Again If I read what you are saying an Israelite who comes from Sudan and is very Black would be treated as an Outsider, yet someone from Europe who is chalk white would be welcomed with open arms. To me something is wrong with that picture. God Chose Abraham because of his actions not his color. I could challenge anyone that Abraham was not white as in Europeans.

Larkland
================================================
================================================
Brit-Am Reply:
We say that Israelites are different in so far that the Bible says so. They have different obligations and a different destiny.
Belonging to the Israelite Nation is determined by birth or by identification and acceptance. Each group has its own procedure
for accepting outsiders. This is a complicated matter and something we try not to become involved with even at the theoretical level.
It is true however that,
By studying the Bible and matters concerning the Lost Ten Tribes more understanding from on HIGH concerning these matters will be bequeathed.

Brit-Am, the Lost Tribes of Israel Movement, says that the Lost Ten Tribes went to the west and in certain areas were dominant and determined major aspects of the national characteristics.
For anyone who comes from such areas there exists a greater statistical probability that they are descended from Israel as compared with people from other places. The closer the place of origin is to such areas the higher the probability. So too, if someone comes from a region in which Israelites sojourned (even if they did not stay there) there exists some probability that they are of Israelite origin if they answer to other Criteria.
We have an article discussing these matters.
See:
Ephraimite Criteria
http://www.britam.org/criteria.html
We also take into account historical events to the degree that we are aware of them.

We do not claim to be Prophets or to have any extra insight but base ourselves on the Bible along with Rationality.
If a person is anti-Jewish or comes from an area known for being anti-Jewish there is less chance that they are of Israelite origin.
So too,
If Israelites were not in the area and the area is not known for Israelite characteristics then too there is less chance.
If the area was not known for its justice, mercy, and contributions to civilization and other factors the chances are less.

All these considerations deal with numbers in the aggregate. We are prevented from making definite statements concerning individuals one way or the other.

These factors EXCLUDE most nations of the world including Sudan as a generality.
The question as to whether a person is black or white is not pertinent.
See our article:
The Black Woman. Color Prejudice Condemned by the Torah
http://www.britam.org/CushiteWoman.html

On the other hand,
I was once present when a scholar was asked as to whether a certain religious practice should not be considered superstitious.
He answered that the case must be considered according to the specific instance and one of the considerations may have to take into consideration that people actually do have superstitious inclinations.
Not in every case is it necessary or possible to undo what the common people perceive.

Let us take a THEORETICAL EXAMPLE of your friend from Sudan.
It may be that he is descended from Israelites or Jews through Ethiopia or through Egypt or by some other way.
The majority of his compatriots however are not in such a situation so we judge him according to them.
If he received some type of individualistic revelation that he should attach himself to Judah or Israel then avenues of acceptance exist. This is not a field in which we are involved.

Brit-Am, the Lost Tribes of Israel Movement, is occupied with Doctrine and Study.
We do not lay down the Law but rather explore avenues through which a realization of the Truth (as far as we can understand it) may be achieved.

You also said:
## I could challenge anyone that Abraham was not white as in Europeans. ##
This statement is factually very doubtful since though color is determined by environment the Middle East area is not inimical to white people.
The majority of the population is white and in the north (where Abraham came from) whiter still and in some areas in ancient times it was even more so. There is no reason therefore as to why Abraham could not have been as white as an average European is.
But maybe he was not?
Who really knows?
Who really cares?
The impression is that you are prejudiced against white men.
What is the pertinence of your statement?
###############################################
7. Contacting Heaven? A Brit-Am Insight
All of us have problems and questions.
We are all looking for something beyond us to help us do or decide things we are not sure about or to gain understanding.
That is why some people take alcohol or drugs.
Others look for thrills.
It is all part of an attempt to expand our consciousness or to tap sources in our subconscious we feel may be to our advantage or may help solve our problems or chase them away.

The same explanation may be given for Bible Study (Torah Learning) and Prayer.
Only these really work.


---
---
---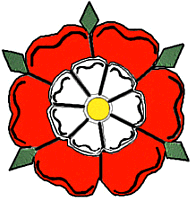 Pleased with what you read?
The Brit-Am enterprise is a Biblical work.
God willing, they who assist Brit-Am will be blessed.
Brit-Am depends on contributions alongside purchases of our publications
Click Here to make an offering.
Click Here to view our publications.
---
---
---
'It is impossible to rightly govern the world without
God or the Bible.'
George Washington
---
---

Brit-Am is the "still small voice" that contains the truth.
[1-Kings 19:12] AND AFTER THE EARTHQUAKE A FIRE; BUT THE LORD WAS NOT IN THE FIRE: AND AFTER THE FIRE A STILL SMALL VOICE.