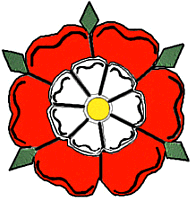 "Brit-Am Now"-968
Contents:
1. Archaeology: Evidence of Ancient Tribal Clans in Samaria of Manasseh
2. Extracts from Posting about Forced Portuguese Convert Ancestry
3. Update to WebSite Articles
4. Answer to Cantankerous Correspondent and the Book of Jasher
5. Proverbs 9:7-11

####################################################
1. Archaeology: Evidence of Ancient Tribal Clans in Samaria of Manasseh
www.accuracyingenesis.com/biblicalarchaeology
http://images.google.com/imgres?imgurl=http://www.accuracyingenesis.com/helek.jpg&imgrefurl=http://www.accuracyingenesis.com/biblicalarchaeology.html&h=325&w=300&sz=26&hl=EN&start=2&um=1&tbnid=rmmQAzOQqxSl7M:&tbnh=118&tbnw=109&prev=/images%3Fq%3Dsamaria%2Barchaeology%26svnum%3D10%26um%3D1%26hl%3DEN%26sa%3DG
go to URL for Map and Illustration
Extract:
<<Evidence for the locations of the clans of Manasseh, son of Joseph, were discovered in 1910 under the direction of G. A. Reisner in Samaria ( the capital city established 880 BC by king Omri ). Discovered were 63 potsherds with inscriptions written in ink, called ostraca ( plural ) or ostracon (singular). Though seemingly a minor find, they remain among the earliest of the archaeological discoveries of ancient Hebrew writings. Commercial records that document the transaction of oil and wine from various regions of Samaria to various officials. Thirty of them identify the clan/district name of 7 of the 10 offspring of Manesseh identified in Joshua 17:2-3 when they were being assigned their territory in chapter 17. Each of the five sons of verse 2 are identified, Abiezer ( 1 ostracon), Asriel ( 2 ostraca ), Helek ( 6 ostraca ), Shechem ( 1 ostracon ), and Shemida ( 17 ostraca ). Only two of the daughters of Zelophehad (verse 17:3) are identified, Hoglah ( 2 ostraca ) and Noah ( 1 ostracon ). The potsherds are estimated to date approximately 784-783 BC. The allocation of the territories took place in the 15th century BC and one might suspect that clan designations could have possibly passed out of use by that time. However, the locations and the spellings are unchanged. An indication of the strength of the clan loyalty of the nomatic Israelite tribes and a testimony to the accuracy of the Biblical records.
(ref. B&S Vol 10, No. 1, Winter 1997)
####################################################

2. Extracts from Posting about Forced Portuguese Convert Ancestry
From: Glenn
Subject: [Yahoo-Groups Anousim] Re: Shadows Of Jewish Life In Portugal,
to England and on to America.

Extracts:
<<... I do hear the cry of how
more Jews have intermarried with non-Jews, or that they are falling
away from practice and belief, and thus the observant Jewish
population is shrinking. But at the same time many of us with Jewish
ancestry have rediscovered such roots, and wish to return to the
Tribe. Perhaps we are the new-found and formerly lost Tribe(s)
members of the community, who are coming back to help bring new life
to Judaism.

My story goes back in my Mothers direct female line to several Jewish
fore-Mothers of mine. I know that these families were indeed Jewish
in their roots and history/ ancestry, but not for sure if they were
still holding to their religion, even though they were outwardly
Christian. I have found two direct lines in my female ancestry, and a
number of other families that are also on my Mother`s side, but not
in the all female direct line. They all come from Portugal or Spain,
through Italy, and into England during the time of Henry VIII. And
thence on to early Virginia in the 1600`s. Once in America fro a
couple of generations almost all of them became outwardly Quaker,
though some stayed Church of England. They were all adventures folk,
who were not easily cowed. They seem to have just done what was
needed to survive and sometime thrive in a dangerous world.

But they [i.e. my Jewish friends] also do not seem to understand why the Jews in Western
Europe/ Spain/ Portugal, were converting, or pretending to convert,
to save their lives. I respond that now there are many many folks
like me , who are alive now,( Thanks to our ancestors survival), to
be able to come back to our ancestors spiritual tradition, and to add
to the renewal and strengthening of current day Judaism.

Their name changes , used to fit into England were quite
interesting,for example: Antonius Moyses became John Anthony.

At the right time I will formally re-join the Tribe, by returning,
based on my ancestry.

Shalom, Glenn

Brit-Am Comment:
For answers to queries on this subject and additional sources
see our article on
"Captive Jews"
http://www.britam.org/Questions/QuesCaptiveJews.html

####################################################
3. Update to WebSite Articles
Update to Questions
(9. Questions:
(a) How many members does the Brit-Am Organization have?
(b) How many are on the Brit-Am e-mail list?
(c) How many visit the Brit-Am web-site?
http://www.britam.org/Questions/QuesBrit-Am.html#9

The article:
The Cimmerians, Scythians, and Israel
http://britam.org/CimmScyth.html
has been slightly upgraded and graphically enhanced.

####################################################

4. Answer to Cantankerous Correspondent and the Book of Jasher
M wrote:


Yair,

So far you have not replied to any of my emails. I do fail to understand why. I am sure you are busy but replying to just one would show good faith. As it is it causes me to struggle with whether your cause is genuine or not.

In response to your statement regarding the Book of Jasher, I have this to say: If it is as you say, just a book of unreliable legends and such, then the very books of the Holy Scriptures Joshua and Second Samuel, must also be unreliable as this very book is referenced in both books of scripture. So then what does that say for the rest of G-d's Word????

I have read the Book of Jasher and it shed much light on some scriptural verses that left things out. They now make much more sense. Also, along with (what I feel is an important scriptural contribution but will remain unmentioned by me for the time) another resource, it brought to light what happened in Genesis in the Garden of Eden, who the real Gentiles are, and how the forces of dark and light became so mixed as to cause confusion and evil to spread. That Israel, are the children of the light sent to earth to correct error and to assist in removing the veil from those who still have the light within but it is dim within them and they are confused. This is why we are servants to our Lord of Hosts and we have a mission. That is why most of Israel have been hidden for reasons of protection from Edomites and Gentiles, so that in these end times we can do the job we have been sent here to do.

We are even told by G-d that we are not of this world. Did He lie?

Answer:
Brit-Am is a voluntary organization interested in spreading its message but under no obligation to anyone.
Most letters receive an answer but some do not.
This is not necessarily due to the nature of the letter but sometimes may be because matters are raised that we wish not to discuss, or have not time to discuss at the moment or because we are busy or under the weather etc.
In your case you raised questions concerning the lineage of Judah which question is answered
in depth on our site from several aspects, e.g.
"THE JEWS ARE JUDAH" by Steven Collins and Yair Davidiy on behalf of Brit-Am
http://britam.org/judah.html
This is a matter that is not up for discussion in any way and neither is belief in the Bible and a few other such principles.
As for the "Book of Jasher" I dare say that it could help in Biblical study.
The "Book of Jasher" is mentioned in the Bible:

http://britam.org/2samuel-1.html
[2-Samuel 1:18] (ALSO HE BADE THEM TEACH THE CHILDREN OF JUDAH THE USE OF THE BOW: BEHOLD, IT IS WRITTEN IN THE BOOK OF JASHER.
<<BOOK OF JASHER>>: "Jasher" in Hebrew can connote "Upright" or "Uprighteousness". The name is explained to mean "Book of the Upright" according to the major opinion of the Sages (e.g. Talmud, Avodah Zarah 25;a Yerushalmi-Sotah 1:10) it is another name for the Book of Genesis. Another opinion says it is the Book of Deuteronomy.

The work you refer to as the "Book of Jasher " was apparently composed in Italy
in the Early Middle Ages. It uses some ancient sources and popular traditions together with a degree of literary licence.
This work, as we said, may (or may not) be helpful but to compare it with works of the Bible in our opinion verges on blasphemy.

Sorry to be so harsh. This is not my usual style but certain matters need clarification.
We are not the ones who need to prove themselves.
####################################################

5. Proverbs 9:7-11
[Proverbs 9:7] HE THAT REPROVETH A SCORNER GETTETH TO HIMSELF SHAME: AND HE THAT REBUKETH A WICKED MAN GETTETH HIMSELF A BLOT.

[Proverbs 9:8] REPROVE NOT A SCORNER, LEST HE HATE THEE: REBUKE A WISE MAN, AND HE WILL LOVE THEE.
We see elsewhere that one is exhorted to stand up for the truth and to rebuke evil doers. The answer is that it all depends on the situation. It happens that trying to convince they who do not believe and do not want to believe can result in embarrassment to ourselves and the appearance of having been bettered in debate even though in point of fact this is not so.
Rebuke evildoers can also cause enmity.
<<SCORNER>>: Hebrew "cesil" meaning "fool". A fool does not want to listen and we are better off leaving him alone.
A wise person listens to everyone and takes criticism to heart even if it is offensive.

[Proverbs 9:9] GIVE INSTRUCTION TO A WISE MAN, AND HE WILL BE YET WISER: TEACH A JUST MAN, AND HE WILL INCREASE IN LEARNING.
A wise man is not necessarily someone who is naturally clever but rather one who has the right attitude and strives to learn what he can.

[Proverbs 9:10] THE FEAR OF THE LORD IS THE BEGINNING OF WISDOM: AND THE KNOWLEDGE OF THE HOLY IS UNDERSTANDING.
This is it. Fear the Almighty and you will become wise and begin to know things and understand a little of how the world is run and something of what God wants from you.

[Proverbs 9:11] FOR BY ME THY DAYS SHALL BE MULTIPLIED, AND THE YEARS OF THY LIFE SHALL BE INCREASED.
<<BY ME>> i.e. by "FEAR OF THE LORD" or WISDOM which the fear of the Almighty gives rise to. The Sages understood an increase in YEARS OF THY LIFE to mean not just their natural length but also the very vitality (Life) that is in them.


Publications
NOW INDEX