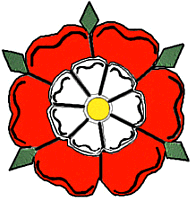 "Brit-Am Now"-964
Contents:
1. Question on the Expulsion of the Jews from England 1290 CE.
2. Question on going to Israel and Tribal Identity
3. Nickie: Need for the Repentance of Judah and Joseph
4. Brit-Am Available for Speaking Engagements
5. Joan Griffith: Your task is every bit as difficult as Jonah's!

####################################################
1. Question on the Expulsion of the Jews from England 1290 CE.
Maximus Taylor wrote:

Does your book address the expulsion of Jews from England (1290 CE), France (1394 CE), and Spain (1492 CE)? On the site, jewishamerica.com,
http://www.jewishamerica.com/ja/index.cfm

Harlan (Tzvi) Black (the author) sites that the deadline for the expulsion of the Jews from Spain, as documented in the Alhambric Decree, occurred on 9 Av, the same date as the destruction of both temples. I would be interested in your thoughts on this topic if they are not included in your book.

G-d's peace be upon you,
K. Taylor

Answer:
We do not discuss much about Jewish History after the expulsion though it is important.
The treatment of the Jews in England and their expulsion is interesting
and leaves some questions unanswered, e.g.
The Pope pressured for the expulsion, Why?
The Popes allowed the settlement of Jews in other parts of Europe
yet consistently opposed it in the British Isles (including Ireland), why was this?
Before the expulsion there were reports of settlements of converts in England.
What happened to them?

####################################################

2. Question on going to Israel and Tribal Identity


Shalom Yair

I was wondering if you could help me. I am trying to trace my Jewish ancestry as well as find out what tribe I am from. My family is Jewish, although they do not live as Jews, nor will they admit it. It has allot to do with the pogroms etc and they immigrated to Canada to get away from it all.

While working on my family tree a few years ago, this is how I found out that there was something that was hidden...it was the truth about my Mom's family being Jewish. ...
What I am wondering is....What do we need to have as proof to make Aliyah..to show that my Mom's family is Jewish. My heart is in Israel..it has been since I was 7. I long to be in Israel.

Is there any way you can point me in the right direction so we can find out what tribe and how to prove to the Israeli Gov that I am a Jew so we can make Aliyah. Todah for your help.

Shalom Aleichem
Helana

Answer:
You need some proof that your mother is Jewish.
If you can obtain such proof you should not have any problem.
Do not rely on what we tell you in this matter however.
There are Jewish Agency or Israeli Embassy representatives throughout North America.
The office of anyone of them should be able to tell you who is authorized to
answer your questions. It may take up to an hour of irritating phone calls
but at the end of it you should know one way or other.

Concerning what Tribe you belong to this has nothing to do with going to Israel
(at present) and we cannot tell you only point you in the way of sources
that could give you some idea.
http://www.britam.org/Questions/QuesTribes.html#Tribal

####################################################
3. Nickie: Need for the Repentance of Judah and Joseph
Subject: Role to Rule, The Task of Joseph

Some thoughts I pondered upon as I read Chapter Three, The Role of Joseph.

The total kingdom of Israel under Solomon was divided BECAUSE

1Ki 11:11 Wherefore the LORD said unto Solomon, Forasmuch as this is done of thee, and thou HAST NOT KEPT MY COVENANT AND MY STATUTES, which I have commanded thee (twice - vs 9), I will surely rend the kingdom from thee, and will give it to thy servant (Jeroboam an Ephraimite who also led the new 10 tribes called Israel into bondage because he set up idols also)

When a people will NOT follow YHWH God, there are consequences, whether one is of Judah, or Joseph, Ephraim, or Manasseh. YHWH God set up a covenant (not the Abrahamic Covenant) in Deuteronomy with Blessings AND Cursings ? Blessings if they/we obey Him, and Cursings if they/we CHOOSE our own ways.

A country under the leadership of Joseph does have an assignment from YHWH God, but IF that country's leadership and people as a whole DO NOT obey God, then He withdraws His blessings, as promised, and that country (be it the USA or ISRAEL, etc.) then is left without a Godly pilot ? Remember AI ? Joshua 5

God DIVORCED His beloved 10 tribes of Israel BECAUSE they did the same thing as Solomon ? served other gods and in abominable ways.

Later God withdrew His blessings from JUDAH (Judah, Benjamin, and most of the Levites ? whom most people call ?The Jews?) BECAUSE their hearts went after other gods ? see most of the Old Testament major and minor prophets, specifically I read Isaiah and Jeremiah, Hosea, Zechariah this Sabbath.

Jeremiah 3:11 says And YHWH God said unto me. The backsliding Israel hath justified herself more than TREACHEROUS Judah.

SO, in my humble opinion, where ROLE TO RULE says on page 45

1. In the first place, The Jews could possibly have somehow avoided the War altogether ? AND

2. Alternatively after entering the War, the Jews could several times have done things differently and they may have won the War.

I disagree because (Remember AI) when YHWH God withdraws His blessings, we, they, them ? whoever ? no longer win. HE sees to it ? that is basically the message in the entire Bible ? IF a nation follows YHWH God, THEN He sends peace, divine protection, divine wisdom, material blessings, divine guidance, divine health, etc.

BUT when they don?t ? the Dark Ages ? captivity, bondage, etc. ? follow one way or the other. The very same OT prophets, along with the solemn warnings, also always gave the REMEDY ? the way out. THE way back to His Covenant Protection and the absolute promise to win any war that is commanded by YHWH God is ? REPENTANCE and OBEDIENCE. There is no other way ? period.

And though I do agree with Rabbi Kook who says: and I quote from ROLE TO RULE page 54,

?It is obvious that in order to materialize [the opportunity presented to us at present] we need to arouse all the strengths and powers within us, to use all the means made available to us at this time. The Hand of God Creator of All Things directs everything.?, it seems to me that Scripture seems to tell us that though we (Judah, Ephraim and Manasseh)

Though we fight with all OUR might to save, keep, and protect Israel, it will appear as though we are losing and ?

Zec 14:1 Behold, the day of the LORD cometh, and thy spoil shall be divided in the midst of thee.

2 For I will gather all nations against Jerusalem to battle; and the city shall be taken, and the houses rifled, and the women ravished; and half of the city shall go forth into captivity, and the residue of the people shall not be cut off from the city.

3 Then shall the LORD go forth, and fight against those nations, as when he fought in the day of battle.

4 And his feet shall stand in that day upon the mount of Olives, which is before Jerusalem on the east, and the mount of Olives shall cleave in the midst thereof toward the east and toward the west, and there shall be a very great valley; and half of the mountain shall remove toward the north, and half of it toward the south.

21 Yea, every pot in Jerusalem and in Judah shall be holiness unto the LORD of hosts: and all they that sacrifice shall come and take of them, and seethe therein: and in that day there shall be no more the Canaanite in the house of the LORD of hosts.

It will be the King of Kings and Lord of Lords who finally wins the battle, that no matter how hard we try (and try we must), WE cannot ? but HE can and He does. And every knee will bow and call Him Lord! That try as we might, Judah, Joseph, Ephraim, and Manasseh won?t quite cut it in ?those days? ? but there is coming a time when all will be righted, the two branches will be reunited ?

This is enough pondering for today, though many more scriptures are coming to my mind. Bless you for your work, Yair. ? Nickie
####################################################
4. Brit-Am Available for Speaking Engagements
Question:

Shalom Yair,
I had asked you once before if you would be available to speak, and you said you could not leave Israel.

I will be in Israel for the Feast this year and would like to talk to you about coming and speaking to this group at the Feast in Jeruslaem in 2008. I would like you to speak about the tribes and where they are. Is this something you would be interested in doing?
Shalom J.

Answer:

I would be happy to speak
my phone number in Jerusalem is
02-5664693
mobile phone (new number): 050-6720238
or
0546423196
####################################################
5. Joan Griffith: Your task is every bit as difficult as Jonah's!
Subject: RE: "Brit-Am Now"-963

Yair,
Here is an important part of your work:

The people of Israel must be warned about what will befall them in the end times, warned to stop sinning and to walk in G-d's ways. But if they do not know they are Israel, how can they be told?

One of the prophets wrote to Israel on this theme long after only Judah existed as a cohesive group. Therefore some say the prophecies are to the Jews. Did G-d not know to whom he was writing?

I'm NOT saying Brit-Am should start preaching. Your task is every bit as difficult as Jonah's! Tell the people who have forgotten they are Israel who they are.

G-d will find a preacher.
Joan




Publications
NOW INDEX