body style="margin-left: 70px;margin-right: 70px;margin-top: 70pt;margin-bottom: 70pt;">

Brit-Am Now no. 1384
The Lost Ten Tribes of Israel Movement
6 September 2009, 17 Elul 5769
Contents:
1. Daniel
Duffield

: We must do True Repentance
2. Ine

og

Eirik

Stokke

: Did the Goths Worship the God of Israel?
3. Non-Israelites to Return with Israel?
4. Appreciated Poem
5. About Fasting
6. Poem by Lucy: The Gloomy Years
7. Poem: Joseph an Introduction





1. Daniel

Duffield

: We must do True Repentance
Re: Brit-Am Now no. 1383
#1. David Tempelhoff: prayer, fasting, repentance and worship
http://britam.org/now/1383Now.html#David
Hi Yair,

I agree with David Templehoff. The Almighty has impressed on me lately that in order for 10-Tribers to return to the land of our fathers, we must do true repentance. Repentence for our own sins and those of our fathers who went after idols and were exiled from the land. I read Ezekiel chapter 20 earlier this week where the prophet was told by the Almighty to tell the Israelites about the sins of their fathers and the reason for the exile. 10-Tribers have been exiled for over 2700 years. We have a burning desire to return to the Almighty and His land, but first we need to do true repentance. Just as Moses went up and pleaded on the mountain for the Israelites after the Golden Calf incident, we need to plead for the forgiveness of our sins and the sins of our fathers. Repentence is the most important first step in order to return to the Almighty and His land. All of us who have been awakened out of our sleep in these Last Days MUST make a sincere effort to do true repentance. If we are sincere about repenting and returning to the Almighty, He will show us the way. Shalom, Daniel

---
---



2.

Ine

og

Eirik

Stokke

: Did the Goths Worship the God of Israel?


re The god on the Pietroassa ring

Yair!

As you may have commented on earlier, the Pietroassa ring found in 1837 in today's Romania, includes the old Futhark gothic inscription GUTANIOWI HAILAG. There have been numerous different translations proposed by scientists and scholars, but one theory interprets the IOWI part of the inscription as "the god of the Goths". That is, JOVE, the latin form of Jupiter. But some scholars have of course seen the obvious similarity between the names IOWI/JOVE and that of the god of the Hebrews.

What is your views on the matter? Saturn has often historically been associated with the Jews. What about Jupiter?

Yours sincerely, Eirik Stokke. Norway.
================================================
================================================
Brit-Am Reply:
Yes. You are correct.
We too have mentioned this find previously. The name of the god Jove of the Romans was derived from the name of the God of the Hebrews.
What has been explained as a borrowing by the Goths from the Romans could just as easily reflect a native tradition of their own since some additional indications support such a possibility.
It may be that at least some of the Goths worshipped the God of Israel.
Similar (and perhaps stronger) finds have been found by the Alans who were allied to the Goths and later became part of the Khazars.
See our work:
The Khazars. Tribe 13
http://www.britam.org/Khazarbook.html

---
---

3. Non-Israelites to Return with Israel?
We in Brit-Am believe in the identification of the Lost Ten Tribes with Western Peoples.
This is not generally accepted or even known about.
We therefore are constantly looking for new evidence and seeking to emphasize the evidence we already have.
This emphasized activity of ours is necessary but it can lead to an over-emphasis.
We are not racist or racialists.
Recently we met with Michael Chen of Singapore who is presently visiting Israel.
Michael is a supporter of Brit-Am and an Ephraimite who takes an active interest in general Ephraimite
matters.
Michael pointed out that Scripture also allows for those of non-Israelite descent to return with the Tribes.
Ezekiel 47 says that in the end times the non-Israelite who dwells among Israelites will receive an inheritance in the Land
within whatsoever Israelite Tribes he dwells amongst.

[Ezekiel 47:22] AND IT SHALL COME TO PASS, THAT YE SHALL DIVIDE IT BY LOT FOR AN INHERITANCE UNTO YOU, AND TO THE STRANGERS THAT SOJOURN AMONG YOU, WHICH SHALL BEGET CHILDREN AMONG YOU: AND THEY SHALL BE UNTO YOU AS BORN IN THE COUNTRY AMONG THE CHILDREN OF ISRAEL; THEY SHALL HAVE INHERITANCE WITH YOU AMONG THE TRIBES OF ISRAEL.

Michael quoted other verses along the same lines.
After taking our leave of Michael we opened a Bible and as if by "chance" immediately alighted on the following passage.

[Isaiah 14:1] FOR THE LORD WILL HAVE MERCY ON JACOB, AND WILL YET CHOOSE ISRAEL, AND SET THEM IN THEIR OWN LAND: AND THE STRANGERS SHALL BE JOINED WITH THEM, AND THEY SHALL CLEAVE TO THE HOUSE OF JACOB.

---
---

4. Appreciated Poem
================================================
================================================
(a) From: Deborah Machir
Re: Poem: Joseph an Introduction
This is wonderful. Thanks, Debbie Machir
================================================
================================================
(b) From: Diane Herndon
Yair shalom,
Enjoyed the poem, Diane

"Pray for the peace of Jerusalem." Psalm 122
GOD BLESS YOU !
================================================
================================================
(c) From: rosalynn
Re: Poem: Joseph an Introduction
Well done Yair!
================================================
================================================

---
---

5. About Fasting
In the Bible it speaks of Fasting.
We are getting close to Yom Kippur (the day of Atonement) and this whole period is considered one where repentance
is to be encouraged even more than usual.
Several of our supporters have lately felt a need to strengthen themselves
spiritually through learning and prayer. They have also spoken of fasting. This can help and it also may have health benefits.
Nevertheless one should be careful.
In Jewish Religious Practice fasting means going without food or water altogether.
Many Ephraimites practise a modified form of fasting by consuming only liquids.
A friend of mine became seriously sick from Anorexia, i.e. of not eating!
He died shortly afterwards of other complications but his not eating may have contributed to his death.
[On the other hand I heard of cases where through fasting cancer was cured!]

Rabbi Abraham Isaac Kook (1865?1935) was a leading Rabbi in the Modern Era whose teachings have helped many Orthodox Jews face the
challenges of modern existence. Today in Israel, his works are much revered and studied.
http://en.wikipedia.org/wiki/Abraham_Isaac_Kook

Rabbi Kook said that the efficacy of fasting applied more to past generations when conditions were different.
Rabbi Kook said that in our time physical strength is needed more -perhaps because we often lack it!
Repentance should emphasize learning, praying, charity, becoming a better person.
Each person should make their own choices according to their individual aptitudes and needs.
As long as we do something and do what we can we will go forward.
God be with you
Yair Davidiy
on behalf of
Brit-Am, the Ten Tribes Movement

---
---

6. Poem by Lucy: The Gloomy Years
From: rosalynn

The gloomy years and gloomy years
Yoyseph knows, he is alone
but not alone he is not alone
His love comes from HaShem
it is not undone

he is not alone called
Yehudah, not alone
the gloomy Yoyseph longs for him
do not say it, sha sha sha
HaShem will want the brothers, 'nah'

Lucy

---
---

7. Poem: Joseph an Introduction

For those who missed it, here it is again:
http://www.britam.org/BAPoetry.html

Joseph was the favorite child
of Israel his Dad
who gave him a coat
of colors in interlocked line
Scottish tartan design
Pride and glory not decline
As the Bible wrote
Pre-eminence he had
Refined and mild
Sometimes also wild

His brothers were jealous
and overduly zealous.
They sold him as a slave
To an Arab band
Taken to a foreign land
The nation to save
The great and the small
Joseph fed them all.

The Manasseh banner
showed a pyramid-tower
As may be seen
on a US Dollar bill
With an All-Seeing Eye
Our Ruler in the Sky
Prosperity and Power
With civil manner
Say what you will
There has never been
Any national group other
Than Canada and the USA
Australia, New Zealand, and UK
Along with the West
That Fit the criteria best.
It cannot be another
Only they to the Jews
Are an old brother
As we would choose
Even if it were not so.
That is how we would prefer
Our destined task to undergo
Any other choice to defer.
What is more
Our historical acts
and Geo-Political facts
Enable us to be sure
That we are all one nation
With the Hebrews of old
An ancestral corporation
As Prophecy foretold
The signs all fit
We suit all of it.


---
---
---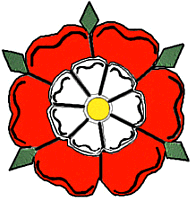 Pleased with what you read?
The Brit-Am enterprise is a Biblical work.
God willing, they who assist Brit-Am will be blessed.
Brit-Am depends on contributions alongside purchases of our publications
Click Here to make an offering.
Click Here to view our publications.
---
---
---
'It is impossible to rightly govern the world without
God or the Bible.'
George Washington
---
---

Brit-Am is the "still small voice" that contains the truth.
[1-Kings 19:12] AND AFTER THE EARTHQUAKE A FIRE; BUT THE LORD WAS NOT IN THE FIRE: AND AFTER THE FIRE A STILL SMALL VOICE.




Home