Brit-Am Now no. 1270
December 17th 2009, 21 Kislev 5768
Contents:
1. Daniel
Duffield

: need to continue standing for truth
2. Joseph F

Dumond

:

Yair

you are 100% correct
3. Owen Murphy: The Concept of "

Chosenness

"
4. Robert: An affinity for the Jewish people
5. Sandie B: Economic Situation Primarily to Blame?
6. Brit-Am and Cam Rea on Kosher Radio.
7. Davidic Dynasty Website:

Fantasies of Interest or Fanciful Truths?




(a) Jeroboam son of

Sariya

"The Harlot"
(b)

Abishag

the Heroine?
(c) King George III and the USA:

Rehobaom

and Jeroboam all over gain?
(d) Tamar

Tephi

a Genuine Myth or 19th century invention?
(e)

Yosef

Dayan

of Israel
(f) "Davidic Dynasty Tradition" Extracts:
(g) Dynasty of

Makhir

"is possibly Thomas

Plantard

de Saint-Clair"










---
---
---
---
###################################################
1. Daniel

Duffield

: need to continue standing for truth
Re: Brit-Am Now no. 1269

Hi Yair,

In regards to Ephraimites turning their back on Brit-Am Ancestral Identity, you are in a better position to see if that is happening than I am. My guess is that two things are likely at work if that is indeed happening. Either those turning away are not of Israel ancestry OR they are of Israelite ancestry but are being misled and deceived by the forces of evil (i.e. conspiracy theories). Personally, I have been on a spiritual journey for about the last 15 years where the Almighty has gradually been revealing truth to me. Once I became aware of my Israelite ancestry, that journey has accelerated. I can't even conceive of turning my back on Brit-Am and who I am. I do my best to listen to the Almighty and do what pleases Him. I think we need to continue standing for truth and shining light on the conspiracy theories so that the Almighty can open the eyes of those Ephraimites that are being led astray by the evil forces at work.
Daniel Duffield

---
---
###################################################
2. Joseph F

Dumond

:

Yair

you are 100% correct
Re: Brit-Am Now no. 1269

Brit-Am Now no. 1269
Shalom Yair, you commented:

##We were recently shocked to find that many Ephraimites are now steeped VERY DEEP in Conspiracy Theories.
These Conspiracy Theories have taken on an almost religious significance for them.
They also have begun to entertain the notion that the Lost Ten Tribes are in Asia etc.
They seem to have been placing the Brit-Am approach that combines Biblical and secular Researches behind them as irrelevant. A general malaise seems to be taking over. Even belief in the Bible is actually weakening with speculation giving place to proper study.##

#Perhaps this appraisal is mistaken?#
Yair you are 100% correct in your evaluation. There are far too many who believe the conspiracy theories are fact and biblical. And they seem to have stopped studying the torah.

You have done much to help many come to an understanding of where the Tribes went and currently are. I have read all your books except the newest ones. Excellent work. I have read Steve Collins work as well. And done some of my own.

Don't get discouraged. You are doing a great job.
Shalom
Joseph F Dumond

---
---
###################################################
3. Owen Murphy: The Concept of "

Chosenness

"
Re: Brit-Am Now no. 1269

Yair- Since you asked---here is what I think, The base for these theories lies in an atheistic mind set that sees it as "uncool" to some and "elitest intellectual" in others to believe in or be "governed" by Torah of any kind , especially G-d or authority figures. A favorite argument against Brit/Am would be the concept of "chosenness" by Judah and a resentment in those of Israeli extraction who would tend to favor Ephraimite chosenness, backed up by Jacobs actions regarding Joseph and the Egytian consequence in Egypt. The two messiahs question ties in to this as well.

Just as Barak Obama is being seen by many to be a "Messiah" type figure where "differences" politically and especially theologically are temporarily set aside until the coronation is complete and reality sets in ,so it seems peoples hopes and dreams rise and fall. It is a sad thing to see but if smiting their thighs and weeping in regret is to take place individually and nationally; what will prepare them / us for this?
Finally I have the suspicion that "Atheists" believe all religions are wrong but hope in their heart of hearts that one of them is true and right.
Keep up the "good work" If G-d be for you; who can be against you ? Everybody at times !!!
Cheers Owen

---
---
###################################################
4. Robert: An affinity for the Jewish people

Dear Yair, We, My Family have not turned our backs on Brit Am, in fact we appreciate Brit Am very much. It has proven to us why we have had such an affinity for the Jewish people, and in fact felt very drawn and close to them.

We are not Christian and not Jewish, so what are we? Scots Americans of course! Been here since colonial times, fought in every war. even this day do we fight for our country. We have not given up on America, the American people, the economy, Israel, or Brit Am, or Britain for that matter.

The strange phenomenon I have noticed concerning antagonism and jealousy between Judah and Joseph is no more severe than that between Britain and the US peoples, for instance on a trip to British Columbia,Canada I got along with the peoples, but found most to be slightly antagonistic towards us as Americans. I viewed this as tribal differences. This is also evident between the states. though not always on the surface, when looked at in this context, is well evident. I did not mention the other countries such as OZ,NZ,SA due to not having experienced anything short of a mutual feeling of kinship with anyone I've met from these places, Hmmm.

God Bless "the" Brit Am, R

---
---
###################################################


5.

Sandie B: Economic Situation Primarily to Blame?
RE: Brit-Am Now no. 1269

Yair - a part of the reason monetary support has fallen off, especially here in the states is because of economic conditions. Those of us who support your work generally fall in the middle class or below of wealth, and some are having to decide whether to send money to those we support or feed ourselves, or buy gas to get to work so we can feed ourselves. In our country monetary support of groups really needing help has also fallen off. It is the caring people among us who have also been hit hard by economies, we don't often have extra laid away to tide us over because we tend to be very generous.
But then, on top of that it is interesting that you mention the "conspiracy theory" thing. In the mid and late 90's when World Wide Church of God was breaking up, i noted so many of my "brethren" falling into the "conspiracy theory" trap, and it continues. I have noted that also in those coming out of or being put out of some other Sabbath keeping movements in our country. You may be just now picking up on that, because you are now addressing fallacies in it; and those who all along held that mindset, at least in the Sabbath keeping communities, are being more vocal, and of course would be dropping from your mailing list, which brings about loss of income for you. Don't know about other similar communities, but we in World Wide were taught very strongly the principle of tithing - so you benefited from that when people came out of that movement. But you also lose when those people pull away from your work.
i would say that yes there is a "conspiracy" going on, but it has gone on for thousands of years, and that is the conspiracy of our "adversary".
Anyway, what you and most other works are experiencing is a sign of our times. Money right now is in short supply, at least for those at the middle or below, in the income ladder.

In peace sandie b.

---
---
###################################################


---
---
###################################################
7. Davidic Dynasty Website: Fantasies of Interest or Fanciful Truths?
Re: Davidic Dynasty website:
RDAVIDH218@aol.com wrote:

i was surfing the net and came upon your page
the http://members.aol.com/rdavidh218/index.htm web address expired last month
the new web address is
http://www.angelfire.com/ego/et_deo/davidicdynasty.htm
thought you should know
---
---
================================================
================================================


Brit-Am Replies and Queries:

Site mixes Jewish and Christian sources. Contains interesting material along with much we would consider very doubtful.
Site seems to have taken different claims to Davidic ancestry and put them all together.
We did not read all of the site but skimmed through it.
Here are a few extracts of interest along with questions of ours.

Site compiled by
David Hughes.

---
---
================================================
================================================


(a) Jeroboam son of

Sariya

"The Harlot"
[and what if in fact she was an honest woman?]
Went to the site:
It says:



##David, beside seven older full-brothers, had two half-sisters [same mother], who were (a) Abigail, wife of

Ithra

(

Jethro

), an Arabic sheikh [mother of

Amasa

], and (b)

Zeruiah

(

Cerouya

), who, of her 1st husband,

Suri

"the

Naphalite

", was the mother of three sons, namely: (1)

Abishai

, the father of

Absessalom

, the father of

Ahimaaz

; (2)

Joab

; and (3)

Asahel

, father of

Zebadiah

; and, was the step-mother, by her 2nd husband,

Nebat

"the

Ephraimite

", to his illegitimate son, King Jeroboam of Israel, begotten of his mistress,

Sariya

"The Harlot".##


================================================

---



Brit-Am Query:


What is the source for this?
Apocrytha? Folk Tales?
Our sources (that we rely on) have a different account. Jeroboam was descended from Joshua.
Jeroboam will be ancestor of the Messiah Son of Joseph. He will rectify the breach between Judah and Joseph.

---
---
================================================
================================================


(b)

Abishag

the Heroine?
Says that Abishag was the heroine of the Song of Solomon.
================================================


Brit-Am Remark:

This is also the solution Brit-Am adopted, see:
THE SONG OF SOLOMON.
A New Love Story: THE HERO AND HEROINE IN THE SONG OF SOLOMON IDENTIFED!
http://www.britam.org/SONGSOLOMON.html

---
---
================================================
================================================


(c) King George III and the USA:

Rehobaom

and Jeroboam all over gain?
Other Extracts say:



##The delegates of the twelve Hebrew tribes gathered in an assembly to crown

Rehoboam

, however, due to

Rehoboam?s

arrogance, instead of a coronation held what turned out to be a constitutional convention which rejected

Rehoboam

and elected another candidate, Jeroboam, an

Ephraimite

, as their king, who founded

Israel?s

third dynasty; and, the challenge of the Hebrew People to

David?s

Dynasty was: "now, see to

thine

own house" (v. 16). There are many comparisons between "this" generation of Hebrews and the 1776 generation of American colonists, who rebelled against King George, one of many descendants of King David, who had a "divine mandate".



##The Davidic Dynasty, the author of "The Chronicles" says, was divinely appointed and therefore the only legitimate dynasty of Israel, accordingly, the point of King

Abijah?s

speech to the northern tribes, Israel, by their rebellion against their divinely appointed kings, was in fact in rebellion against God Himself! Note the correlation referred to by Britain's King George III in connection to the rebellious American colonies. King

Abijah

won several victories over King Jeroboam, and took some border towns, but failed to decisively defeat him in battle. [note: 1

Ki

15:6 should read "

Abijah

" instead of "

Rehoboam

"]


---
---
================================================
================================================


(d) Tamar

Tephi

a Genuine Myth or 19th century invention?
Extracts:



##He married [Jewish Queen] Tamar-

Tephi

, his cousin, the widow of Prince

Neri[ah

], her first husband, the daughter of the late crown-prince,

Johanan

, his uncle, and had issue. Here, Tamar, is the pivotal figure who transfers the title of the throne from the main-line [the

Solomonic

line] of the royal house, which she was [technically] the dynasty's heiress, to a secondary-line of the royal house [the

Nathanite

-line]. The

Nathanite

-line heretofore was a non-royal branch of the Davidic royal house, however, came into possession of the throne, that is, the royal Davidic

heirship

via the heiress of the dynasty's main [

Solomonic

] line. The right of a man's daughter [if she was an only child] to inherit her father's estate [the kingdom, in this case] was upheld by the judicial-ruling of Moses recorded in Num 27:8 that gave her the right to be the heiress of the throne, or queen, but that she must satisfy the one condition Moses made on this ruling, recorded in Num 36:8, which was the stipulation that for an only daughter to have the right of inheritance [in this case the throne] she must marry or be married to a member of her

father's

house [in this case the "Davidic Dynasty" [= "

gens

davidica

"], i.e., the old royal house]. This was fulfilled by her marriage to Prince

Neri[ah

] and then to King [

Je]Coniah

, both of whom were male-line descendants of King David's House, "so that the inheritance [the kingdom, in this case] would not pass out of her

father's

house".





##Legend says that the Irish prince

Eochaid

, whose father is called the "King of Ireland" in British lore, was visiting Jerusalem at the time of its conquest by the Babylonians and had become betrothed to the Jewish princess Tamar [or, Tea], one of King

Zedekiah?s

daughters, identified by many with "Tamar-

Tephi

". Indeed, it was the Irish prince

Eochaid

who invited Tamar-

Tephi

and her party of Jewish refugees [under Prince

Johanan's

leadership] to Ireland to where they apparently came, about 582BC.


---
---
================================================
================================================


(e)

Yosef

Dayan

of Israel



TABLE 7A: the

Dayyan

[or

Dayan

] Family



##The "royal-heir",

Yosef

Dayan

(1678), who adopted "

Da[y]yan

" ["judge"] as the family's surname, has many descendants today, and, among them was

Yitzak

Dayyan

, who, in 1933, was recognized by Jewish rabbis as the dynasty's heir; then, in 1968, another family member, [another]

YOSEF

DAYAN

was encouraged by Jewish rabbis to be an active claimant to Israel's throne. The head of the house (so to speak) is Marcos of Mexico based upon the principle of primogeniture, however, primogeniture was not decisive in Hebrew tradition, for the approval of God was necessary also which was divinely given through some "sign" or "miracle" or "feat" to certify the succession.



---
---
================================================
================================================
(f) "Davidic Dynasty Tradition" Extracts:
#

#The essence of the "Davidic Dynasty Tradition" is: (a) that God chose Jerusalem as the place of His presence [which replaced Shiloh as the cultic centre of Jehovah-worship]; (b) that God would make for David a "house", that is, an everlasting dynasty of kings, whose destiny was worldwide rule in great glory with a divine mandate, sitting upon God's very throne (1

Chr

29:33), whose kingdom was to be established forever; and (c) the special intermediary role of the Davidic king between God and the people, whereby, the monarchy would be the channel through which God would bless the people.
...The king was answerable to God alone, and was responsible to Him to care for the people, as the

politique

father ["

parens

patriae

"] of a large family, his people worldwide.
##The Israelite Monarchy under King David took on the political form of the messianic doctrine; and the king himself, David, and his successors and heirs, became the dominant element in

messianism

. The monarchy was/or is to be the agency through which God will fulfill the nation's destiny, with David as the recipient of the inheritance of kings and as the founder of an everlasting dynasty, which would achieve worldwide domination and rule. And, an everlasting dynasty guarantees the survival, preservation, and the life of a nation, His [God's] nation, Israel, and its people [the Jews] forever. The stability of the dynasty was guaranteed by God on condition of a king's obedience to His laws (Deut 17:20); disobedience would be punished, if any king of David's House committed iniquity, God would chastise that one, however, in such circumstances was God promise not to cut-off David's Dynasty as He had done to Saul's House, and that David's House would continue. Here, then, is the promise of an everlasting dynasty, free of conditions. There are several verses, which though not always citing the dynastic promise specifically, appear to presuppose it, and assert the ongoing nature of David's House, that God's throne would continue to pass through the descendants of King David forever unconditionally in an unbroken line. The psalm attributed to David in 2 Sam 23:1-7 in which reference is made to God's covenant with David which is called unbreakable.



##David, the king, had ten wives by whom he had twenty-two sons and at least one daughter.

---
---
================================================
================================================


(g) Dynasty of

Makhir

"is possibly Thomas

Plantard

de Saint-Clair"
(g)

##today's male-line heir of the Jewish prince

Makhir

, a.k.a. Theodore of

Narbonne

, is possibly Thomas

Plantard

de Saint-Clair, whose genealogy has huge gaps in it and is suspect and can not be authenticated as genuine.##


================================================

---

Brit-Am Query:
Who is


##Thomas

Plantard

de Saint-Clair

?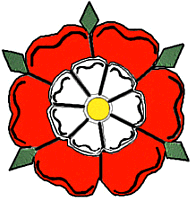 Pleased with what you read?
Did you benefit from it?
We do this because we believe in it and enjoy doing it.
Your benefit and wellbeing are goals of ours and worthwhile to us in themselves.
Nevertheless,
Brit-Am depends on contributions alongside purchases of our publications
Click Here to make an offering.
Click Here to view our publications.
---
---
---
'It is impossible to rightly govern the world without God or the Bible.'
George Washington
---
---

Brit-Am is the "still small voice" that contains the truth.
[1-Kings 19:12] AND AFTER THE EARTHQUAKE A FIRE; BUT THE LORD WAS NOT IN THE FIRE: AND AFTER THE FIRE A STILL SMALL VOICE.