Brit-Am Now no. 1231


24 September, 24 Elul 5768
Contents:
1. Brit-Am on the Radio


The Role of the Ten Tribes in the Latter Days


2. Mark Robinson:
New Mexico Experiences
3. Andrea Waitschulies:
10% of German men have Jewish ancestry


---
---
---
---

1. Brit-Am on the Radio
Brit-Am On the Radio Again
Brit-Am will be on the Radio from now on, God willing.
We will broadcast twice a week.
Once at 1130 in the morning New Mexico, USA, time on Mondays and again
at 1130 in the morning New Mexico time on Wednesdays.
Recordings of the broadcasts will be repeated twice in the following week:
Once about an hour after sunset in New Mexico on Saturday Night and again at about 930 Sunday morning, New Mexico time.
The broadcasts in principle will consist of a short interview or answer to questions by Yair Davidiy followed by ca.30 minute talk from New BAMBI. These talks are still in preparation.
One time a week we will focus on the Lost Ten Tribes and the other time on a portion of the Bible.
In the beginning the Bible Talk will have as its subject Psalms and the Brit-Am Commentary to Psalms.

This is still in the experimental stage and we are sorting things out.
Brit-Am is still playing around looking for a suitable microphone and new audio recording program for mp3 files to get used to (suggestions are welcomed) but we should be ready on time with something beginning at ca. 1130 today.

Ray Maccabee of Kosher Radio is in charge.
He gets the credit for making this possible and he is the one making the decisions.
All inquiries on these matters should go to him.
Rabbi Ray

Maccabee

<

houseofisrael

@fm1019messianic.com>
Ray is also prepared to provide

podcasts

of all interviews to whoever requests them.



Again, at the beginning it may be a bit rough but all should go well.




The Role of the Ten Tribes in the Latter Days




This Monday evening

Yair

spoke ad lib about the Role of the Ten Tribes in the Latter Days. I had not prepared myself for this subject which was sprung on me but we gave some pertinent insights concerning it.
The interview may be heard on Saturday Night (one hour after sunset New Mexico) or Sunday Morning (ca. 930 NM time) or a

podcast

recording may be obtained from
Rabbi Ray

Maccabee

<

houseofisrael


Your feedback is more than welcome. We need it.
God bless you
Yair Davidiy

Kosher 101.9 around the world


---
---

2. Mark Robinson: New Mexico Experiences
Re: Brit-Am On the Radio Again

Yair, Thanks for the notice of your Broadcasts on American Jewish Broadcasts Radio. I have occasionally listened to that station in the past. As you know, I also live in New Mexico, although it is a 9-hour drive from my home to Carlsbad. I visited Carlsbad several times in the early 1990's, inspecting the Waste Isolation Pilot Plant (WIPP) for the U.S. Department of Energy. I can tell you that there is something really uncomfortable about watching the sky disappear as you descend 1/2 mile below the surface. Once I was about 5 miles away from the entry shaft when a power failure for about 1/2 hour. It can be very dark and lonely in such a situation, especially in a salt strata which is continually in compressive plastic flow. It tends to facilitate conversation with the Almighty. Shalom, Mark

---
---

3. Andrea

Waitschulies

: 10% of German men have Jewish ancestry

Yair,
10% of German men have Jewish ancestry and 45% are of Celtic origin acc. to a recent genetic study.

---
---

Brit-Am Reply:
The study according to the pie-chart you sent classified:
5% Phoenician
10% Jews
25% Vikings and Scythians
15% Vikings and Scythians
45% Celts
This is all based on DNA. It would need to be supplemented by family name studies that correspond with the DNA markers to be scientifically useful. Otherwise it is too speculative.
Nevertheless it may be for the good that more people in Germany become aware of the fact that they may have some Jewish ancestry.


---
---
Tribal Characteristics
in a Nutshell
The Tribe of Issachar
http://www.britam.org/tribes/IssacharTC.html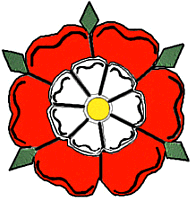 Pleased with what you read?
Did you benefit from it?
We do this because we believe in it and enjoy doing it.
Your benefit and wellbeing are goals of ours and worthwhile to us in themselves.
Nevertheless,
Brit-Am depends on contributions alongside purchases of our publications
Click Here to make an offering.
Click Here to view our publications.
---
---
---
'It is impossible to rightly govern the world without God or the Bible.'
George Washington
---
---

Brit-Am is the "still small voice" that contains the truth.
[1-Kings 19:12] AND AFTER THE EARTHQUAKE A FIRE; BUT THE LORD WAS NOT IN THE FIRE: AND AFTER THE FIRE A STILL SMALL VOICE.