Brit-Am Now no. 1187
Date 15 Tammuz 5768 18 July 2008
Contents:
1. Arthur
Koestler

: The Thirteenth Tribe - Online
2. Extracts from

Snorri

: Odin and Company from Troy?
3. Robert Leslie:

MBJ

, and Elijah, Scotland and Colonial America
4. The Stone of Israel is it also that of Daniel?
5. Point of Interest:

Khazar

Monarchs from House of Jesse?
Book Orders

###################################################


---
---





1. Arthur

Koestler

: The Thirteenth Tribe - Online
http://www.biblestudysite.com/13tribe.htm
Arthur Koestler wrote what is probably the best known book on the Khazars.
He believed they were descended from a Turkish tribe and that most Ashkenazic Jews descend from them. This work is a great favorite amongst anti-Semities, Identity Idiots, and Arabs. Scholars generally dismiss it. Much of the work does not deal with the Khazars at all but with other peoples around them and with other issues.
Our own work, "Khazars", takes an opposing view to that of Koestler's.
We say that the Khazars descended from the Lost Ten Tribes.
Despite the drawbacks of Koestler's book for those who are really interested in the subject his book may be worth reading.

---
---

2. from

Snorri

: Odin and Company from Troy?
Snorri Sturluson: PROLOGUE
Introduction by Didrik Saemundsson
Extracts.
http://www.britam.org/Questions/QuesMythology.html#Snorri

---
---

3. Robert Leslie:

MBJ

, and Elijah, Scotland and Colonial America
Dear Yair Davidi

I have become very interested and intrigued by the subjects of MBJ, and Elijah, and what we should do to bring about redemption and reconciliation, not just for the good of Judah and Joseph, but the good of all peoples.

I have been doing some research on the history of Scotland and colonial America using Brit Am info, Family history, and other sources as well. The pattern I see developing is astounding if I am correct, and I believe I may be, the notion of freedom and liberty as well as social justice seems to have certain parallels with what we have been taught and have read in the Torah and Tenach (old testament). I have become much more sympathetic to Christians who love Israel, and have a much better understanding of why they give such love and support even if they themselves do not understand it fully, Yet.


---
---

4. The Stone of Israel is it also that of Daniel?
From: nlorenz@unr.nevada.edu

Yair,

Do you believe the promise given to Joseph for the "stone" characteristic as described in Genesis 49:24 "from thence is the shepherd, the stone of Israel" is fulfilled by stone kingdom in Daniel 2:34 "Thou sawest till that a stone was cut out without hands, which smote the image upon his feet that were of iron and clay, and brake them to pieces"?

The word for stone is essentially the same in Hebrew and Aramaic. If Daniel 2:35 is the fulfillment of the promise given to Joseph, then the 10-toed kingdom is a precondition that has to exist before God sets up his kingdom as shown in Daniel 2:44 "And in the days of these kings shall the God of heaven set up a kingdom, which shall never be destroyed".

Bert

---
---

5. Point of Interest:

Khazar

Monarchs from House of Jesse?
The Arabs reported that the Khazars were ruled by the House of "Ansa" or "Ayshia". This was before their conversion to Judaism. The Parthians and earlier monarchs of Scythia were also ruled by the same lineage.
These names are Arabic variations of the Hebrew "Yishai" i.e. Jesse.
Jesse was the father of David.
The expression "House of Jesse" is used in the Bible to refer to the lineage of David.

---
---

Ordering Books
Pre-publication offer.


"

Khazars

. Israelite Tribes in Exile"
may now be ordered for $25.
(approx. 350 pages, many maps, much new information of great importance, a highly interesting and fast-flowing work).
The book is expected to be available within a month.
By snail mail send us a local check for $25 US.
in the same way as orders are made for all our other publications.
By PayPal go to:
http://www.britam.org/books.html
Scroll down to:
Pre-Publication offer
Khazars - Israelite Tribes in Exile
A very important and interesting work.

Question on Book Orders:

Good afternoon,
I have wanted to start buying your books but am wondering what the best order is - 1, 2, 3, etc.
Do you have a suggestion?
And, what is the best way to order?
Do you take credit cards?
Is there a discount for purchasing a certain number at one time?
I hope you can answer these questions and that it isn't too much for you.
Thanks,
Karen

Answer:
All our works are designed in such a way as to give an overview of our complete understanding as well as relating to the specific aspect of it which the book is designed for.
Both "Origin" and "The Tribes" give good general summaries.
"Origin" is much shorter and more concise.
Orders may be made through PayPal or by sending a US check to our address.
Either way is efficient.
We do not take credit cards but we work with PayPal which does.
There is usually no discount for purchasing a number of different titles.
Substantial discounts however are available for purchasing several copies of the one title.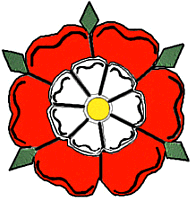 Pleased with what you read?
Did you benefit from it?
We do this because we believe in it and enjoy doing it.
Your benefit and wellbeing are goals of ours and worthwhile to us in themselves.
Nevertheless,
Brit-Am depends on contributions alongside purchases of our publications
Click Here to make an offering.
Click Here to view our publications.
---
---
---
'It is impossible to rightly govern the world without God or the Bible.'
George Washington
---
---
---


Brit-Am is the "still small voice" that contains the truth.
[1-Kings 19:12] AND AFTER THE EARTHQUAKE A FIRE; BUT THE LORD WAS NOT IN THE FIRE: AND AFTER THE FIRE A STILL SMALL VOICE.