The Brit-Am Rose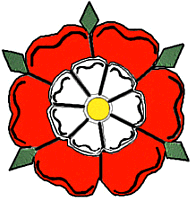 Symbol of Israel United
---


1. Joseph Must Come to Terms With Being Joseph
Avraham ben Gad wrote:
Re: Brit-Am Now no. 1112
http://britam.org/now/1112Now.html#Brit
#4. Brit-Am NOT against Angus and MIA 100 shekel offer

Yair,

You make an important point, "There appears to be TOO MUCH EMPHASIS on the attitude of Judah." Could you expand on this? It is not only MIA that has a fixation on Judah. So I would like your understanding of how Joseph is trying to relate to Judah instead of just trying to come to terms with being Joseph.

If I can be candid, it seems to me that many "converting" Jews are trying to be Christians, and many "converting" Ephraimites are trying to be Jews, and both are missing the point.

May [the Almighty] be with you,

Abraham



---

================================================
On 24-Mar-08, at 3:46 AM, yair wrote:



Together with our qualified approval we would like once again to say that there appears to be TOO MUCH

EMPHASIS on the attitude of Judah. We need to get Joseph into the picture. He is the one we are

talking about and he is the one we are concerned about in this matter.

We need to tell the leaders and people of Joseph about who we are and who they are

and ask them to act on this information in an immediate and positive manner.
---
================================================



Brit-Am Reply:


Joseph is being told about his Israelite Identity.
See:


"Queries about Joseph"


http://britam.org/Questions/QuesJoseph.html
Question: WHAT ARE THE DUTIES OF EPHRAIM?
http://britam.org/Questions/QuesJoseph.html#DUTIES
See what we have written there.
The Brit-Am "Ephraimite" revelation entails duties such as Study of the Bible, A Return to Biblical Values, Support of Judah in asserting ownership over that portion of the Land of Israel they have acquired, social justice for all Israelites and sojourners, behaving as the Battleax of the Almighty, and so on.
Most of these duties are public ones.
They involve the entire nation.
So too the Biblical Proofs and the secular Evidence, etc, also involve the whole nation.
We have an article,


"

Ephraimite

Criteria. How Do You Know
You Descend from Israel?"
http://www.britam.org/criteria.html
This article is divided into two sections,
(1) National Level
(2) Individual Criteria
The individual criteria are the LESS certain and they do include identifying with the whole national community.
People who believe they belong to Joseph should DEMAND that their representatives take cognition of it, that the fact be known.
This knowledge and our belief in it should be raised to the level of a NATIONAL CHALLENGE.
It is not for nothing that some "Ephraimites" have been given their Israelite awareness.
"Ephraimites" have a duty to Joseph. To tell Joseph who he is and what he must do.
Joseph is NOT at present doing what he should.
Even the support of Joseph for the State of Israel though very welcome and much needed is lacking.
Joseph should be encouraging Judah to assert itself and settle the land and finding ways to deport the Palestinians. Instead of this Joseph seems to often be actively struggling against Judah on this matter and encouraging weakling elements amongst the population to fight against the Jewish religion and Jewish people. It should be the opposite.
At present, instead of "Ephraimites" talking to their own people and revealing the truth to Joseph and demanding that Joseph act on this information they seem to be consuming their energy in complaining that Judah does not recognize them!

There could be psychological reason for all this.
The Sources indicate that Judah will be BOTH instrumental in the return of the Lost Tribes as well as negatively-inclined towards it, at first. Obviously we are referring to different sections of Judah.

(a) Judah will at first be averse to the Return of the Ten Tribes:
[Isaiah 49:21] THEN SHALT THOU SAY IN THINE HEART, WHO HATH BEGOTTEN ME THESE, SEEING I HAVE LOST MY CHILDREN, AND AM DESOLATE, A CAPTIVE, AND REMOVING TO AND FRO? AND WHO HATH BROUGHT UP THESE? BEHOLD, I WAS LEFT ALONE; THESE, WHERE HAD THEY BEEN?
See the Brit-Am Commentary to Isaiah 49 for more explanation and additional sources.
http://www.britam.org/isaiah/Isaiah46to50.html



(b) Judah Shall Bring the Ten Tribes Back


http://britam.org/now/525Now.html
Extract:
[Jeremiah 3:18] IN THOSE DAYS THE HOUSE OF JUDAH SHALL WALK WITH THE HOUSE OF ISRAEL, AND THEY SHALL COME TOGETHER OUT OF THE LAND OF THE NORTH TO THE LAND THAT I HAVE GIVEN FOR AN INHERITANCE UNTO YOUR FATHERS.
The Midrash says:
"Behold thou art fair, my love, yea pleasant, also our bed is green? (Song of Solomon 1;16).
"Israel says: Behold thou art fair, my love When you will take retribution from the worshippers of idols. Yea pleasant when you pay the reward of those who fear you. Also our bed: These are the 'Ten Tribes.' ...The exiles of Judah and Benyamin [i.e. the present-day "Jews"] are destined to go unto them and bring them back in order to merit with them the Messianic Era and life in the World-To-Come. This is as it says, 'In those days the house of Judah shall go unto the house of Israel and they shall come together out of the land of the north unto the land that I have given for an inheritance unto your fathers' (Jeremiah 3;18).
-Yalkut Shimeoni, Song of Solomon 905.
We also understand that the Jews of Judah and Benjamin who help bring the Lost Ten Tribes back will include both Normative Jews and Captive Jews or descendants of Jews.


See our notes on Captive Jews:


http://www.britam.org/Questions/QuesCaptiveJews.html
These descendants of Captive Jews while being involved in the Return of Joseph will obviously also be occupied with matters concerning their own personal Redemption and Re-assertion of Tribal Identity.
It may be that the pre-occupation many Ephraimites have with Judah today springs from several sources including:
(1) A general Israelite stirring up towards recognition of "Hebrew Roots" which in fact (like it or not) have only been adequately preserved by Judah.
(2) Many of them came out of different Church groups and/or felt rejected by "Jewish Messianics" and are still suffering from complexes because of it.
(3) Many of them may be "Captive Jews" and not truly "Ephraimites". On the one hand as "Captive Jews" they have a duty towards their fellow "Ephraimites" and towards Joseph in general since they were born amongst Joseph and Divine Providence has a destined role for them.
On the other hand they have their own Tribal Judah-or-Joseph identities to resolve and are confused as a result.

In Conclusion: We may be descendants of Judah (from the Tribes of Judah, Benjamin, or Levi) or of Joseph from the Tribes of Ephraim, Manasseh, Reuben, Zebulon, Issachar, Simeon, Asher, Gad, Dan, or Naphtali. We may be "Captive Jews" meaning descendants of Judah born as part of Joseph.
Whatever we are, being aware of this truth,
we have a duty towards Joseph.
Joseph NEEDS to know.
This is where our emphasis needs to be placed.

---
---
###########################
##########################
2. Pleased with Video Clips
Re: Brit-Am Now no. 1113
#2. List of the Latest Clips with description by Gavin Finley MD
http://britam.org/now/1113Now.html#List

PRETTY KOOL STUFF, YAIR!
sharon sedeen

---
---
###########################
##########################
3. First Arab Palestinian Squatters were settled in place of Deported

Ephraimites

!
The Bible tells us (2-Kings chapters 17 and 18) that the Assyrians conquered the Northern Kingdom of Israel and exiled the Ten Tribes.
They then in accordance with Assyrian Practice brought in foreigners to settle the land left vacant after the Israelites were exiled.
[2-Kings 17:24] AND THE KING OF ASSYRIA BROUGHT MEN FROM BABYLON, AND FROM CUTHAH, AND FROM AVA, AND FROM HAMATH, AND FROM SEPHARVAIM, AND PLACED THEM IN THE CITIES OF SAMARIA INSTEAD OF THE CHILDREN OF ISRAEL: AND THEY POSSESSED SAMARIA, AND DWELT IN THE CITIES THEREOF.
These newcomers became the people we now know as Samaritans.
A very small numbers of Israelites did mix with the Samaritans but most of them were foreigners.
This is discussed in our book "Ephraim" (not out of print).
According to Assyrian inscriptions the Assyrians also brought Arabs to settle in the former lands of Israel.
These were probably the first Arab settlements in the land. Later other Arabs moved in.
Eventually the Muslims conquered the area and forced or pressured the existing populations of mainly Christian Gentiles to accept Islam and with it the Arabic Language and culture.

At all events, "Arabs" were among the earliest settlers to be settled in the land in place of the Exiled Israelites:

Sources for Arab Settlement in Israel in place of Exiled Israelites:

---
================================================
(a) http://www.biographybase.com/biography/Sargon_II_of_Assyria.html
Sargon conquered Gaza in Palestine, destroyed Rafia and won a victory over Egyptian troops. On his way back, he had Samaria rebuilt as the capital of the new province of Sameria and settled it with Arabs.

---
================================================
(b)
http://www.bibleorigins.net/Ishmael.html
Who, then, is in possession of the so-called "Promised Land" Assyrian annals reveal that various Arab tribes have been settled in the patrimony of the former northern kingdom of Israel. The book of Nehemiah reveals that Arabs are in possession of Judah to some degree, as Geshem the Arab opposes Nehemiah's efforts to rebuild Jerusalem's walls (Ne 2:19; 6:1-2). We know from non-biblical sources that Geshem controlled or had some influence over the area from the Dead Sea all the way to Egypt's border (a silver bowl being found with his son's name, Qaynu, on it, dedicated to the Arab goddess Ilat at tell el Maskhutah in wadi Tumilat, Egypt).

Sargon II (BCE 721-705) mentions the Arab tribes he defeated and settled in Samaria (the former Northern Kingdom of Israel):


"Upon a trust (-inspiring oracle given by) my lord Ashur, I crushed the tribes of Tamud, Ibadidi, Marsimanu, and Haiapa, the Arabs who live, far away, in the desert (and) who know neither overseers nor official(s) and who had not (yet) brought their tribute to any king. I deported their survivors and settled (them) in Samaria." (p.196, "Sargon II: The Fall of Samaria," James B. Pritchard, Editor. The Ancient Near East, An Anthology of Texts and Pictures. Princeton University Press. 1958. pbk)
---
---
---