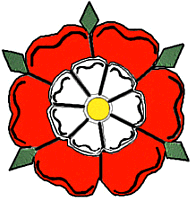 Brit-Am Now no. 1088
Contents:
1. Michelle Bowie: Ephraim Returns Again
2. Holy Names
(a) Thomas Gray: Doctinal Obligation
(b) Michelle: Judah Forbidden?
3. Freda Music: The Dollar Bill
###################################################


---

---
---
---
###################################################
1. Michelle Bowie: Ephraim Returns Again
Subject: Brit-Am Now no. 1087
http://britam.org/now/1087Now.html#87Deborah
#1. Deborah Cigary: Ephraim is Returning

To add to Deborah Cigary's comments about Ephraim returning to Torah.
My own experience within the last year is that there are -also- many of Judah who do not even know they are of Judah and they are being discovered at Sabbath Keeping traditional Christian churches, not cultish churches.

They were called in the heart to observe Sabbath before even finding out they were of Judah or Ephraimite descent. Some have been found to be a mix of Judah and of the House of Israel.
This I believe is happening more and more and will accelerate within the next few years.

Deborah, we are not far away from where you live, isn't this exciting?

Blessings, michelle b.

---
---
###################################################
2. Holy Names
Brit-Am Now no. 1087
http://britam.org/now/1087Now.html#87Brit
#5. Brit-Am Policy on Holy Names



(a) Thomas Gray:

Doctinal

Obligation
Dear Yair,

In case you didn't know, there is a Sacred Name movement among many Messianics who believe in the concept of two houses of Joseph and Judah. They not only use the Holy Name, but they consider anyone who does not use it to be doing something very negative to the Creator, along the lines of blasphemy or idol worship. They will not accept "Lord", "God", or any other form of referring to the Almighty except to use what they believe is the proper pronunciation of the Holy Name. This kind of makes it difficult for them to get along with orthodox Jews, to say the least. I believe that only the Messiah himself is going to achieve any significant amount of reconciliation.

Thomas Gray.



(b) Michelle: Judah Forbidden?


Do you know why that is? I know a Jewish person who cannot hear or read the Name, and I was wondering if there was a scriptural precedent for it. I found that there is! Judah can't say the Name, it is decreed. Eventually, Judah did leave Egypt, but the decree still stands, as proven by the reluctance of the whole group refusing to speak it. So Ephraim, don't be surprised or upset, it is of Yah.

Jeremiah 44:26 26 Therefore hear ye the word of [the LORD] , all Judah that dwell in the land of Egypt; Behold, I have sworn by my great name, saith [the LORD] , that my name shall no more be named in the mouth of any man of Judah in all the land of Egypt, saying, [The Lord] GOD liveth.

Michelle

---
---
###################################################
3. Freda Music: The Dollar Bill

Dear Yair:

I feel honored to have you read any of my emails. This is the second time that I have written to you. I am responding to the article about the dollar bill. If you look closely at the stars, you will see that it is the Star of David and if you turn the dollar bill over and look at it, you will see the shape of the Menorah.

George Washington had that put on the dollar bill to show his appreciation for the help that Haim Salomon (a wealthy Jewish banker) gave him during the Revolutionary War. When our soldiers were starving at Valley Forge, it was Haim Salomon who raised over a million dollars to finance the war. Just think how much money that would be today. He felt that America would be a safe place for Jews until they could return to Israel. He died penniless and is buried in an unmarked grave in Pennsylvania.

Yair, thank you so much for what you are doing for us... You are appreciated!

Freda Music
###################################################

---
---
---