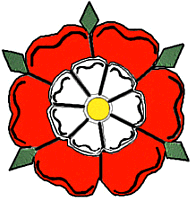 "Brit-Am Now"-1055
Contents:
1. Jews of Worms in Germany from Tribe of Benjamin!
2. Cherie Koch: Shall we pass under the rod?
3. George Bush (1844) Ancestor of two presidents and Early American
Restorationist

-Zionist
###################################################
###################################################



---

###################################################
###################################################
1. Jews of Worms in Germany from Tribe of Benjamin!
From: zeev barkan <zeevveez@yahoo.com>
Subject: WORMS' Benjamites

Shalom Yair,
Thought this might interest you:

http://www.jewishencyclopedia.com/view.jsp?artid=273&letter=W
WORMS:

By : Gotthard Deutsch Abraham Lewinsky Joseph
Jacobs Schulim Ochser

Town in Rhein-Hesse, grand duchy of Hesse, Germany.
Like Mayence and Cologne, it has one of the oldest
Jewish communities in Germany. A legend relates that
the Jews of Worms were descended from the Benjaminites
who had migrated from Palestine to Germany
(Br&#252;ll's "Jahrb&#252;cher," 1879, iv. 34 et
seq.). It is possible that there was a congregation
there in the time of the Romans, but the first
historical reference is the statement that Jews from
this city visited the fair at Cologne about the year
1000 (Aronius, "Regesten," No. 149; Kober, "Studien
zur Mittelalterlichen Geschichte der Juden in
K&#246;ln am Rhein," p. 9, note 3, Breslau, 1903).

Zeevveez
http://star-of-david.blogspot.com/

BTW
Do you think your readers will be interested to know
that my Hebrew book, Star of David Black & white is
published?
See:
http://www.nowpublic.com/culture/printed-blook-0


---

###################################################
2. Cherie Koch: Shall we pass under the rod?
From: "C. Koch" <cheriekoch@hotmail.com>
Subject: Re: "Brit-Am Now"-1054

Dear Yair,

I love that verse in Ezekiel 20, and appreciated the commentary on it from the readers of this list. To further elaborate about passing us under the [shepherd's] rod, I take that to mean that he will purge the rebels from us by 'passing us under the rod' -- which refers to the means to cull a tithe or one-tenth for Himself.

That should be very sobering for us.

"The entire tithe of the herd and flock-every tenth animal that passes under the shepherd's rod-will be holy to the LORD." Leviticus 27:32

We should really proceed with fear and trembling before Him - to fear and obey Him and all his commands. We are blessed to be descendants of Abraham, Isaac and Jacob, but physical descendancy and awareness of our identity as Israelites does not ensure that we will be approved of Him ultimately.

Shalom,

Cherie Koch
================================================

cf.
http://www.britam.org/Ezekiel16to20.html
[Ezekiel 20:37] AND I WILL CAUSE YOU TO PASS UNDER THE ROD, AND I WILL BRING YOU INTO THE BOND OF THE COVENANT:
[Ezekiel 20:38] AND I WILL PURGE OUT FROM AMONG YOU THE REBELS, AND THEM THAT TRANSGRESS AGAINST ME: I WILL BRING THEM FORTH OUT OF THE COUNTRY WHERE THEY SOJOURN, AND THEY SHALL NOT ENTER INTO THE LAND OF ISRAEL: AND YE SHALL KNOW THAT I AM THE LORD.
They shall once more be brought into the "wilderness" as an intermediate stage before once again accepting the Law.
###################################################


---

3. George Bush (1844) Ancestor of two presidents and Early American

Restorationist

-Zionist


Extract from:
"Power, Faith, and Fantasy. America in the Middle East 1776 to the Present", by Michael B. Oren, 2007, USA, pp. 141-142:


<<Restorationism found its broadest antebellum exposition in an 1844 treatise, "The Valley of Vision; or, The Dry Bones of Israel Revived", by the biblical scholar and distinguished professor of Hebrew at New York University, George Bush. Denouncing "the thralldom and oppression which has so long ground them to the dust," Bush called for "elevating" the Jews "to a rank of honorable repute among the nations of the earth" by re-creating their state in Palestine. Such restitution would benefit not only the Jews but all of mankind, forming a "link of communication" between humanity and God. "It will blaze in notoriety," Bush foretold. "It will flash splendid demonstration upon all kindreds and tongues of the truth. The book was not without its critics, however. The highbrow Princeton Review denounced the "belief in the literal Restoration of the Jews [that] has for years been gaining ground in Christendom." Yet a widening sector of the American public continued to believe with George Bush -a forebear of two later presidents of the same name- in the dream of Jewish statehood.
<<For Bush, as for most American restorationists, a Christian's role in reestablishing the Jewish polity was limited to prayer and, at most, providing the "carnal inducements" necessary to entice the Jews back to Palestine14. Some adherents to the doctrine, however, sought a more active role in that resettlement. They would personally travel to the Holy Land, take up residence, and prepare for the Jews' return.

================================================
Oren Gives Sources:
p.628 14.
12. Robbins, Diaries, 1796?1854, vol. 2, p. 573. Haight, Letters from the Old World, p. 110. George Bush, The Valley of Vision (New York: Saxton and Miles, 1844), pp. 17 ("the thralldom and oppression"), 39 ("carnal inducements"), 41("it will blaze"), 56 ("link of communication"). Shalom Goldman, "Professor George Bush: American Hebraist and Proto-Zionist," American Jewish Archives 43, no.1 (1991): 58-69. "Bush on Ezekiel's Vision," Princeton Review 16, no. 3 (1844):384 Elaine B. Prince, "The Patrilineal Descent of Vice-President Bush," NEXUS: The Bimonthly Newsletter of the New England Genealogical Society 3 (1986): 124-25.


---

###################################################
List of Video Clips on Web-Site
http://britam.org/videoclips.html


---

###################################################


---
---