Isaiah 1 to 5

Judah and Israel are in danger because of their sins. Alien Foreigners are taking control. Need to act righteously; Rebuilding of the Temple and the End Times; Future Disasters; Rule of Children and Women symptomatic of degeneration; Divine Intervention in the Last Days; Foreign Nations armed with super weapons attack Israelites.


The Book of Isaiah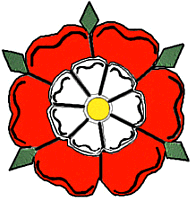 Chapters 1 to 5

A Brit-Am
Biblical Commentary


Site Contents by Subject
Home
Research
Revelation
Reconciliation


Publications
Site Map
Contents in Alphabetical Order

This Site


Contribute
Contents:
Chapters with Brit-Am Commentary

Summary of Individual Chapters:
Chapter 1: Isaiah begins his prophecy (1:1) from the viewpoint of (a) Judah and Jerusalem. The People of Israel are Children of the Almighty but they do not act like it but are a sinful nation (1:4). They are physically and ecologically suffering for their sins (1:7). Alien foreigners are taking over (1:7). If God did not have mercy upon us we would be destroyed altogether (1:10). Your prayers and worship will not be accepted unless you act righteously (1:12-16) meaning especially the practice of social justice with protection and care for the vulnerable (1:17). If we repent God will forgive us and show us favor (1:18-19) but if not violence will overtake us (1:20). Violence, fraud and graft are among our major offences (1:21-23). This will change. The "bad eggs" among us will be removed (1:24-25, 28).

Righteous rulers (judges) and counselors will come forth and show us the way to redemption (1:26-27). This applies especially to "Zion" (1:27) who according to Midrash Tanchuma in Prophecy can also represent Joseph. We will be ashamed of our pagan practices and punished through them and for them (1:29-31).

Chapter 2: Isaiah turns again to Judah and Jerusalem (2:1). In the End Days the Temple will be rebuilt and all the Peoples of the World will come up to Jerusalem for instruction (2:2-4). There will be no more war. The energies formerly expended in Warfare will be channeled to economic enterprises (2:4).

The House of Jacob is called upon to go in the way of the Almighty (2:5). Until now the House of Jacob (Yanks and Union Jack) have denied their Israelite origins and brotherhood with Judah ("REJECTED THY PEOPLE") and followed pagan foreign practices. Eastern Religions are fashionable (2:6). The House of Jacob is immensely wealthy and full of automobile-chariots (2:7). Their culture is materialistic and emphasizes the acquisition of wealth in an idolatrous way (2:8) at the expense of human dignity (2:9). They will try to take refuge in underground shelters from the wrath of God (2:10). God will be glorified and Israel (Lebanon, Bashan, Tarshish) along with all other nations humbled (2:11-17). When people run and hide under the earth they will discard their idolatry and acknowledge that only the God of Israel is true (2:18-21).

Chapter 3:
Jerusalem and Judah will suffer from lack of water and food (3:1). They will lack leadership (3:4) and will oppress each other with no respect for age or position (3:5). Judah and Jerusalem will suffer because of their wickedness but the righteous amongst them will be watched over (3:10). Women and children will rule the People of God because of their sins. This is a punishment (3:12).

Oppression of the poor, and deliberate sexual provocation by women will bring disaster upon Zion (3:15-15) including severe physical afflictions that leave ugly symptoms and cause physical repulsion in others (3:17-24). Young men will die in battle and strategic points ("gates") be lost (3:26).

Chapter 4: The losses will be so great that there will not be enough males for all the women who will then endeavor to enter into polygamous relationships (4:1).

Those who survive in Zion and Jerusalem will be sanctified and upraised by the Almighty (4:2-3). We will be rehabilitated (4:4). A supernatural Cloud by day and a Fire by night will appear over the physical area of Mount Zion (4:5).

Chapter 5: Isaiah (5:1-2) relates a parable of his friend who bought a vineyard and invested heavily in its development and upkeep but the vineyard only brought forth worthless fruit. Jerusalem and Judah are that vineyard which will have to be demolished (5:3-6).

The parable however applies even more so to The House of Israel (The Ten Tribes) who spill blood and lack justice (5:7). Judah was supposed to bring forth good fruit through association with the House of Israel but both sides failed (5:7). They who pursue development at ecological expense are condemned (5:8) alongside they who devote themselves to self-indulgence and partying (5:11-12). Because of these offences the People of the Almighty are sent into Exile due to their own lack of knowledge. Hunger will strike them both in the physical and spiritual sense (5:13). The best families will perish (5:14). At this stage God will be exalted (5:16).
[It is a recurring theme in Isaiah that from the depths of despair will emerge salvation and everything be turned over again from bad to good].

Isaiah condemns they who continue to sin and look forward to the End Times or defy the bad results of their actions (5:19). They call evil good and good evil both in ideology (5:20) and in deed (5:21-23). They are traitors to the People of the LORD GOD of Israel (5:24).They shall be punished just as they caused punishment to come upon their fellow men (5:25). Hordes of foreigners from a distant nation at the geographical extremity of a continental land mass (5:26) will attack with rockets, guns, armored vehicles and flying machines (5:28). They will take captives and darken the sky (5:30).




Chapters with Brit-Am Commentary:
Isaiah 1 to 5


Chapter 1

[Isaiah 1:1] THE VISION OF ISAIAH THE SON OF AMOZ, WHICH HE SAW CONCERNING JUDAH AND JERUSALEM IN THE DAYS OF UZZIAH, JOTHAM, AHAZ, AND HEZEKIAH, KINGS OF JUDAH.
These were all kings of Judah.
David begat Solomon who begat Rehoboam, then came in order of succession Aviah, Asa, Yehoshaphat, Yehoram, Achaziah, Yehoash, Amaziah, Uzziah, Yotham, Ahaz, Hezekiah, Menasheh, Amon, Yoshiah, Yehoachaz, Yehoyakim, Yehoyakin, Zedekiah, then the Babylonian Exile.

Isaiah mentions first Uzziah who was the son of Amaziah who was the brother of Amoz father of Isaiah.
Amaziah king of Judah and father of Uzziah and Amoz (father of Isaiah) were the sons of Yehoash king of Judah.

Isaiah and King Uzziah of Judah were thus cousins, the sons of brothers. Isaiah was the grandson of King Yehoash, the nephew of King Amaziah, and the cousin of King Uzziah. As stated Isaiah prophesied in the days of UZZIAH, JOTHAM, AHAZ, and HEZEKIAH. During the reign of Hezekiah the northern Ten Tribes along with many from Judah were exiled by the Assyrians and became "lost".

The daughter of Isaiah married King Hezekiah and they had two sons: Menasheh king of Judah and Ravshakeh who became a renegade, joined the Assyrians, and held an important position in the Assyrian Empire.

According to tradition Isaiah lived for 120 years and was eventually put to death by King Menasseh of Judah who was the son of Isaiah's own daughter!

Isaiah came from Judah. He was related to the ruling house of Judah. His point of view is that of somebody from Judah whereas some of the other prophets (Hosea, Amos, etc) saw things more from the prospective of the northern kingdom.
Nevertheless Isaiah lived through the period in which the exile of the northern kingdom was completed. Isaiah speaks frequently about the Lost Ten Tribes.


[Isaiah 1:2] HEAR, O HEAVENS, AND GIVE EAR, O EARTH; FOR THE LORD HAS SPOKEN: "SONS HAVE I REARED AND BROUGHT UP, BUT THEY HAVE REBELLED AGAINST ME.

[Isaiah 1:3] THE OX KNOWS ITS OWNER, AND THE ASS ITS MASTER'S CRIB; BUT ISRAEL DOES NOT KNOW, MY PEOPLE DOES NOT UNDERSTAND."

[Isaiah 1:4] AH, SINFUL NATION, A PEOPLE LADEN WITH INIQUITY, OFFSPRING OF EVILDOERS, SONS WHO DEAL CORRUPTLY! THEY HAVE FORSAKEN THE LORD, THEY HAVE DESPISED THE HOLY ONE OF ISRAEL, THEY ARE UTTERLY ESTRANGED.

[Isaiah 1:5] WHY WILL YOU STILL BE SMITTEN, THAT YOU CONTINUE TO REBEL? THE WHOLE HEAD IS SICK, AND THE WHOLE HEART FAINT.

[Isaiah 1:6] FROM THE SOLE OF THE FOOT EVEN TO THE HEAD, THERE IS NO SOUNDNESS IN IT, BUT BRUISES AND SORES AND BLEEDING WOUNDS; THEY ARE NOT PRESSED OUT, OR BOUND UP, OR SOFTENED WITH OIL.

[Isaiah 1:7] YOUR COUNTRY LIES DESOLATE, YOUR CITIES ARE BURNED WITH FIRE; IN YOUR VERY PRESENCE ALIENS DEVOUR YOUR LAND; IT IS DESOLATE, AS OVERTHROWN BY ALIENS.
This is a prophecy. Isaiah prophesied both concerning Judah and concerning Northern Israel. Remember the principle that the Prophets prohesied both about their own times and about the future events leading up to the Messianic era. They prophesied in a visionary state and saw things in a non-rational way. The application of prophecies can therefore flit back and forth between different periods with the emphasis on the Messianic Era that somehow parallels something in the Prophet's own time or shortly after. The future is an outcome of the present. Someone in an elevated state of consciousness with Divine help can therefore glimpse something of the future. He will do this via contact with the present and in terms understandeable to his own time.

[Isaiah 1:8] AND THE DAUGHTER OF ZION IS LEFT LIKE A BOOTH IN A VINEYARD, LIKE A LODGE IN A CUCUMBER FIELD, LIKE A BESIEGED CITY.

[Isaiah 1:9] IF THE LORD OF HOSTS HAD NOT LEFT US A FEW SURVIVORS, WE SHOULD HAVE BEEN LIKE SODOM, AND BECOME LIKE GOMORRAH.

[Isaiah 1:10] HEAR THE WORD OF THE LORD, YOU RULERS OF SODOM! GIVE EAR TO THE TEACHING OF OUR GOD, YOU PEOPLE OF GOMORRAH!

[Isaiah 1:11] "WHAT TO ME IS THE MULTITUDE OF YOUR SACRIFICES?" SAYS THE LORD; I HAVE HAD ENOUGH OF BURNT OFFERINGS OF RAMS AND THE FAT OF FED BEASTS; I DO NOT DELIGHT IN THE BLOOD OF BULLS, OR OF LAMBS, OR OF HE-GOATS.
This refers to the Temple Service. The Temple Service requires righteous behavior. It is not a substitute for righteousness but rather a means to receive the right spirit conducive to acting rightly.
The Temple will be re-built.
At least one Midrash (Pesikta Zutratha Lekach Tov, Balak, Numbers 24;17) says that the Messiah Son of Joseph will rebuild the Temple. This person is the future leader of the Lost Ten Tribes just prior to their reunification with Judah.

[Isaiah 1:12] WHEN YOU COME TO APPEAR BEFORE ME, WHO REQUIRES OF YOU THIS TRAMPLING OF MY COURTS?

[Isaiah 1:13] BRING NO MORE VAIN OFFERINGS; INCENSE IS AN ABOMINATION TO ME. NEW MOON AND SABBATH AND THE CALLING OF ASSEMBLIES-- I CANNOT ENDURE INIQUITY AND SOLEMN ASSEMBLY.

[Isaiah 1:14] YOUR NEW MOONS AND YOUR APPOINTED FEASTS MY SOUL HATES; THEY HAVE BECOME A BURDEN TO ME, I AM WEARY OF BEARING THEM.

[Isaiah 1:15] WHEN YOU SPREAD FORTH YOUR HANDS, I WILL HIDE MY EYES FROM YOU; EVEN THOUGH YOU MAKE MANY PRAYERS, I WILL NOT LISTEN; YOUR HANDS ARE FULL OF BLOOD.

[Isaiah 1:16] WASH YOURSELVES; MAKE YOURSELVES CLEAN; REMOVE THE EVIL OF YOUR DOINGS FROM BEFORE MY EYES; CEASE TO DO EVIL,

[Isaiah 1:17] LEARN TO DO GOOD; SEEK JUSTICE, CORRECT OPPRESSION; DEFEND THE FATHERLESS, PLEAD FOR THE WIDOW.

[Isaiah 1:18] "COME NOW, LET US REASON TOGETHER, SAYS THE LORD: THOUGH YOUR SINS ARE LIKE SCARLET, THEY SHALL BE AS WHITE AS SNOW; THOUGH THEY ARE RED LIKE CRIMSON, THEY SHALL BECOME LIKE WOOL.
For every sin through repentance forgiveneness can be obtained. Even more than that someone who repents can reach the highest heights.

[Isaiah 1:19] IF YOU ARE WILLING AND OBEDIENT, YOU SHALL EAT THE GOOD OF THE LAND;
After repentance comes blessing.

[Isaiah 1:20] BUT IF YOU REFUSE AND REBEL, YOU SHALL BE DEVOURED BY THE SWORD; FOR THE MOUTH OF THE LORD HAS SPOKEN."

[Isaiah 1:21] HOW THE FAITHFUL CITY HAS BECOME A HARLOT, SHE THAT WAS FULL OF JUSTICE! RIGHTEOUSNESS LODGED IN HER, BUT NOW MURDERERS.
Abortion is also murder so is the abetting of murder.

[Isaiah 1:22] YOUR SILVER HAS BECOME DROSS, YOUR WINE MIXED WITH WATER.
"YOUR WINE" actually in Hebrew "Sabech" meaning "your strong drink". In those days wine was a basic foodstuff. Today our basic foods are adulterated and emasculated with chemicals that reduce their potency as vitality-sustaining substances.

[Isaiah 1:23] YOUR PRINCES ARE REBELS AND COMPANIONS OF THIEVES. EVERY ONE LOVES A BRIBE AND RUNS AFTER GIFTS. THEY DO NOT DEFEND THE FATHERLESS, AND THE WIDOW'S CAUSE DOES NOT COME TO THEM.
"COMPANIONS OF THIEVES": Friends of gangsters and cheating merchants and bankers.
EVERY ONE LOVES A BRIBE: We are all human.
THEY DO NOT DEFEND THE FATHERLESS: This is true. People seem less willing to put themselves out to rectify injustice and help others.
"FATHERLESS" can mean anyone in general who is limited in his ability to fend for or protect him (or her)self.
WIDOW'S CAUSE: This is also applicable in our day to vulnerable womenfolk. Many of our women and daughters are effectively alone against a predatory world. God wants us to do what we can to help those we can.

[Isaiah 1:24] THEREFORE THE LORD SAYS, THE LORD OF HOSTS, THE MIGHTY ONE OF ISRAEL: "AH, I WILL VENT MY WRATH ON MY ENEMIES, AND AVENGE MYSELF ON MY FOES.

[Isaiah 1:25] I WILL TURN MY HAND AGAINST YOU AND WILL SMELT AWAY YOUR DROSS AS WITH LYE AND REMOVE ALL YOUR ALLOY.

[Isaiah 1:26] AND I WILL RESTORE YOUR JUDGES AS AT THE FIRST, AND YOUR COUNSELORS AS AT THE BEGINNING. AFTERWARD YOU SHALL BE CALLED THE CITY OF RIGHTEOUSNESS, THE FAITHFUL CITY."

[Isaiah 1:27] ZION SHALL BE REDEEMED BY JUSTICE, AND THOSE IN HER WHO REPENT, BY RIGHTEOUSNESS.
Zion and Jerusalem refer to Judah but in some traditional sources Zion is also linked to Joseph. Another perhaps related point needing clarification concerns Troy. London was once called New Troy. Troy was been identified with a site in Turkey but is this correct? Was there more than one Troy? In some Early Medieval documents Troy and Jerusalem appear to be used interchangeably. In "The Tribes" we quote an old tradition tracing the Anglo-Saxons and Dutch Frisians back to "Jerusalem" meaning in their terms the former Land of Israel.

[Isaiah 1:28] BUT REBELS AND SINNERS SHALL BE DESTROYED TOGETHER, AND THOSE WHO FORSAKE THE LORD SHALL BE CONSUMED.

[Isaiah 1:29] FOR YOU SHALL BE ASHAMED OF THE OAKS IN WHICH YOU DELIGHTED; AND YOU SHALL BLUSH FOR THE GARDENS WHICH YOU HAVE CHOSEN.
Oaks were sacred to the Druids of Western Europe. The Druids also worshipped in groves, i.e. in gardens. The Druids were prominent amongst the so-called Celtic peoples of the West. Julius Caesar wrote that the center of Druidism was in Britain. The Druidic religion appears to have been a combination of Ancient Hebrew practices with pagan Middle Eastern accretions.

[Isaiah 1:30] FOR YOU SHALL BE LIKE AN OAK WHOSE LEAF WITHERS, AND LIKE A GARDEN WITHOUT WATER.

[Isaiah 1:31] AND THE STRONG SHALL BECOME TOW, AND HIS WORK A SPARK, AND BOTH OF THEM SHALL BURN TOGETHER, WITH NONE TO QUENCH THEM.

Chapter 2

[Isaiah 2:1] THE WORD WHICH ISAIAH THE SON OF AMOZ SAW CONCERNING JUDAH AND JERUSALEM.

[Isaiah 2:2] IT SHALL COME TO PASS IN THE LATTER DAYS THAT THE MOUNTAIN OF THE HOUSE OF THE LORD SHALL BE ESTABLISHED AS THE HIGHEST OF THE MOUNTAINS, AND SHALL BE RAISED ABOVE THE HILLS; AND ALL THE NATIONS SHALL FLOW TO IT,

[Isaiah 2:3] AND MANY PEOPLES SHALL COME, AND SAY: "COME, LET US GO UP TO THE MOUNTAIN OF THE LORD, TO THE HOUSE OF THE GOD OF JACOB; THAT HE MAY TEACH US HIS WAYS AND THAT WE MAY WALK IN HIS PATHS." FOR OUT OF ZION SHALL GO FORTH THE LAW, AND THE WORD OF THE LORD FROM JERUSALEM.
All the world will be taught from out of Jerusalem. The peoples will come to Jerusalem to learn. Teachers do not necessarily go out of Jerusalem to the peoples though from Judah there will go out those to bring the Lost Ten Tribes back.

[Isaiah 2:4] HE SHALL JUDGE BETWEEN THE NATIONS, AND SHALL DECIDE FOR MANY PEOPLES; AND THEY SHALL BEAT THEIR SWORDS INTO PLOWSHARES, AND THEIR SPEARS INTO PRUNING HOOKS; NATION SHALL NOT LIFT UP SWORD AGAINST NATION, NEITHER SHALL THEY LEARN WAR ANY MORE.
There shall be eternal peace. The armaments industry will turn its attention to other pursuits.

[Isaiah 2:5] O HOUSE OF JACOB, COME, LET US WALK IN THE LIGHT OF THE LORD.
Jacob stands for Israel. When the name of "Jacob" is juxtaposed with "Israel" then "Jacob" represents "Judah" but where the term "Jacob" stands alone it often refers to the Ten Tribes.

Jack and James are forms of the name Jacob.
The Union Jack is the flag of Britain. The King James Bible (as pionted out by Dempsey Brutton) is the major Bible in use. Jamestown was the first settlement in America.
The word "Yank" is also a form of Jacob.

[Isaiah 2:6] FOR THOU HAST REJECTED THY PEOPLE, THE HOUSE OF JACOB, BECAUSE THEY ARE FULL OF DIVINERS FROM THE EAST AND OF SOOTHSAYERS LIKE THE PHILISTINES, AND THEY STRIKE HANDS WITH FOREIGNERS.
This is against Occult religion and Philosophies. It is a criticism of NEW AGE type attitudes.

[Isaiah 2:7] THEIR LAND IS FILLED WITH SILVER AND GOLD, AND THERE IS NO END TO THEIR TREASURES; THEIR LAND IS FILLED WITH HORSES, AND THERE IS NO END TO THEIR CHARIOTS.
Masses of vehicles racng to and fro across the land.

[Isaiah 2:8] THEIR LAND IS FILLED WITH IDOLS; THEY BOW DOWN TO THE WORK OF THEIR HANDS, TO WHAT THEIR OWN FINGERS HAVE MADE.
Present-day lack of religion does emphasize human acheivements and rational explanations rather than spiritualones.

[Isaiah 2:9] SO MAN IS HUMBLED, AND MEN ARE BROUGHT LOW-- FORGIVE THEM NOT!

[Isaiah 2:10] ENTER INTO THE ROCK, AND HIDE IN THE DUST FROM BEFORE THE TERROR OF THE LORD, AND FROM THE GLORY OF HIS MAJESTY.
"ENTER INTO THE ROCK": Nuclear shelters.

[Isaiah 2:11] THE HAUGHTY LOOKS OF MAN SHALL BE BROUGHT LOW, AND THE PRIDE OF MEN SHALL BE HUMBLED; AND THE LORD ALONE WILL BE EXALTED IN THAT DAY.

[Isaiah 2:12] FOR THE LORD OF HOSTS HAS A DAY AGAINST ALL THAT IS PROUD AND LOFTY, AGAINST ALL THAT IS LIFTED UP AND HIGH;

[Isaiah 2:13] AGAINST ALL THE CEDARS OF LEBANON, LOFTY AND LIFTED UP; AND AGAINST ALL THE OAKS OF BASHAN;
Lebanon can mean "Albion" or Britain (the two names derive from the same root and have the same meaning).
Bashan is east of the Jordan in Syria where some of the LTTs were. It was also known as Basilia which name was later applied to part of the Khazars and to Scandinavia. The Khazars were also mainly descended from the LTTs.

[Isaiah 2:14] AGAINST ALL THE HIGH MOUNTAINS, AND AGAINST ALL THE LOFTY HILLS;

[Isaiah 2:15] AGAINST EVERY HIGH TOWER, AND AGAINST EVERY FORTIFIED WALL;

[Isaiah 2:16] AGAINST ALL THE SHIPS OF TARSHISH, AND AGAINST ALL THE BEAUTIFUL CRAFT.
"Tarshish" can refer to the Atlantic Ocean area and to the USA as explained in "The Tribes". Historically Tarshish was centred in Spain with colonies in Gaul and Britain. It was just past the Straits of Gibraltar and so the name (in Biblical exegesis) came to represent the whole Atlantic Ocean area and in a future sense Noth America.
An article from Gunnar Jeremia Gishron of Jerusalem (in our magazine "BRIT-AM") traces the dollar to a coin issued by a Swedish monarch. The original coin included the name of God in Hebrew and the motto in Swedish "In God WE Trust"!
Later the Spanish adapted the coin and the USA took it from the Spanish. The Spanish version bore the Heraldric sign of the Spanish Royal family. This represented the two pillars of Hercules at Gibraltar. These pillars gave rise to the dollar "$" symbol (with two strokes not one)! The ancient northern Israelites (LTTS) wrote Hebrew interspersed with Egyptian-like hieroglyphics. Were we to use the hieroglyphic system today instead of writing "AMERICA" or the USA all the time we would substitute "$" as a hieroglyph representing the USA. This one sign ($) could only in the context stand for the USA. This is the sign of Gibraltar, i.e. the sign of Tarshish. Isaiah (60;9) says that ships of Tarshish will be the leaders in returning the exiles.

From: Steven Collins <scollins@ll.net>
Yair,
FYI, a prominent American archaeologist, Dr. Cyrus Gordon, has even
speculated in print that "Tarshish" may have been across the Atlantic and located in Mexico, a source of many silver mines. Dr. Gordon makes that
statement on page 137 of his book, "Before Columbus". Dr. Gordon has numerous pieces of evidence that many ancient civilizations were present in the New World prior to Columbus.
Shalom,
Steve


[Isaiah 2:17] AND THE HAUGHTINESS OF MAN SHALL BE HUMBLED, AND THE PRIDE OF MEN SHALL BE BROUGHT LOW; AND THE LORD ALONE WILL BE EXALTED IN THAT DAY.

[Isaiah 2:18] AND THE IDOLS SHALL UTTERLY PASS AWAY.

[Isaiah 2:19] AND MEN SHALL ENTER THE CAVES OF THE ROCKS AND THE HOLES OF THE GROUND, FROM BEFORE THE TERROR OF THE LORD, AND FROM THE GLORY OF HIS MAJESTY, WHEN HE RISES TO TERRIFY THE EARTH.
THE CAVES OF THE ROCKS AND THE HOLES OF THE GROUND: Subterranean nuclear-proof cities like the Russians have built all over Russia? The Scandinavians and Swiss have also invested heavily in nuclear proof underground refuge-type installations and so (perhaps on a lesser scale) have other nations.

[Isaiah 2:20] IN THAT DAY MEN WILL CAST FORTH THEIR IDOLS OF SILVER AND THEIR IDOLS OF GOLD, WHICH THEY MADE FOR THEMSELVES TO WORSHIP, TO THE MOLES AND TO THE BATS,

[Isaiah 2:21] TO ENTER THE CAVERNS OF THE ROCKS AND THE CLEFTS OF THE CLIFFS, FROM BEFORE THE TERROR OF THE LORD, AND FROM THE GLORY OF HIS MAJESTY, WHEN HE RISES TO TERRIFY THE EARTH.

[Isaiah 2:22] TURN AWAY FROM MAN IN WHOSE NOSTRILS IS BREATH, FOR OF WHAT ACCOUNT IS HE?

Chapter 3

[Isaiah 3:1] FOR, BEHOLD, THE LORD, THE LORD OF HOSTS, IS TAKING AWAY FROM JERUSALEM AND FROM JUDAH STAY AND STAFF, THE WHOLE STAY OF BREAD, AND THE WHOLE STAY OF WATER;

[Isaiah 3:2] THE MIGHTY MAN AND THE SOLDIER, THE JUDGE AND THE PROPHET, THE DIVINER AND THE ELDER,

[Isaiah 3:3] THE CAPTAIN OF FIFTY AND THE MAN OF RANK, THE COUNSELOR AND THE SKILFUL MAGICIAN AND THE EXPERT IN CHARMS.

[Isaiah 3:4] AND I WILL MAKE BOYS THEIR PRINCES, AND BABES SHALL RULE OVER THEM.
"BOYS THEIR PRINCES, AND BABES SHALL RULE OVER THEM" Teenagers and almost-teenagers determine much of our culture and values. Our kids rebel against us and have claims (justified and unjustified) against us. The whole of society including many TV programs appears to back them up.
They harm themselves and by doing so they put us on a "guilt" trip. In order to placate them we sometimes compromise too much. Instead of leaders we adults turn into marshmallows.

[Isaiah 3:5] AND THE PEOPLE WILL OPPRESS ONE ANOTHER, EVERY MAN HIS FELLOW AND EVERY MAN HIS NEIGHBOR; THE YOUTH WILL BE INSOLENT TO THE ELDER, AND THE BASE FELLOW TO THE HONORABLE.
This is happening today. Our children are taking over and telling us what to do. Even our culture is dominated by what the kids want or rather by what those in charge anticipate the kids may want.
"EVERY MAN HIS NEIGHBOR": People are beginning to hate and irritate each other for no reason. Small things get blown out of proportion.

[Isaiah 3:6] WHEN A MAN TAKES HOLD OF HIS BROTHER IN THE HOUSE OF HIS FATHER, SAYING: "YOU HAVE A MANTLE; YOU SHALL BE OUR LEADER, AND THIS HEAP OF RUINS SHALL BE UNDER YOUR RULE";

[Isaiah 3:7] IN THAT DAY HE WILL SPEAK OUT, SAYING: "I WILL NOT BE A HEALER; IN MY HOUSE THERE IS NEITHER BREAD NOR MANTLE; YOU SHALL NOT MAKE ME LEADER OF THE PEOPLE."
"YOU SHALL NOT MAKE ME LEADER": The Prophet is suggesting that, even though one should not necessarily push oneself forward, if a position of responsibility falls to one's lot it should not necessarily be run away from.

[Isaiah 3:8] FOR JERUSALEM HAS STUMBLED, AND JUDAH HAS FALLEN; BECAUSE THEIR SPEECH AND THEIR DEEDS ARE AGAINST THE LORD, DEFYING HIS GLORIOUS PRESENCE.
Jerusalem and Judah refer to the physical Jerusalem and the Jewish people BUT the point is also applicable to all of ISRAEL. "Jerusalem" in a sense can be regarded (on a secondary symbolical level) as representing the chief center of the Israelite nation.

[Isaiah 3:9] THEIR PARTIALITY WITNESSES AGAINST THEM; THEY PROCLAIM THEIR SIN LIKE SODOM, THEY DO NOT HIDE IT. WOE TO THEM! FOR THEY HAVE BROUGHT EVIL UPON THEMSELVES.
THEY PROCLAIM THEIR SIN LIKE SODOM: This also happens today. In the past people were at least discreet about their misdeeds and even ashamed of them. A great Rabbi once said that if only we were afraid of God seeing our bad deeds as we are afraid of people seeing them then things would be good.
Not so, in a lot of cases, nowadays.
This is bad since example is always important.
If you remember the first time you did anything wrong it was probably due to your having seen, or heard of, someone else doing the same thing beforehand.

[Isaiah 3:10] TELL THE RIGHTEOUS THAT IT SHALL BE WELL WITH THEM, FOR THEY SHALL EAT THE FRUIT OF THEIR DEEDS.
Stay good and sooner or later you will be rewarded, both in this world and the next.

[Isaiah 3:11] WOE TO THE WICKED! IT SHALL BE ILL WITH HIM, FOR WHAT HIS HANDS HAVE DONE SHALL BE DONE TO HIM.

[Isaiah 3:12] MY PEOPLE-- CHILDREN ARE THEIR OPPRESSORS, AND WOMEN RULE OVER THEM. O MY PEOPLE, YOUR LEADERS MISLEAD YOU, AND CONFUSE THE COURSE OF YOUR PATHS.
WOMEN RULE OVER THEM: This is not good for society. It has been proven. Books have been written and statistical studies conducted. The dominance of women tends to emasculate the masculine element of society. This applies even though in some cases the women may be competent and able to perform the task as well as (or better than) the male can.

[Isaiah 3:13] THE LORD HAS TAKEN HIS PLACE TO CONTEND, HE STANDS TO JUDGE HIS PEOPLE.

[Isaiah 3:14] THE LORD ENTERS INTO JUDGMENT WITH THE ELDERS AND PRINCES OF HIS PEOPLE: "IT IS YOU WHO HAVE DEVOURED THE VINEYARD, THE SPOIL OF THE POOR IS IN YOUR HOUSES.
"DEVOURED THE VINEYARD": Ecological damage due to irrresponsibility verging on criminal neglect"
"THE SPOIL OF THE POOR": Poor people are more likely to be the victim of shoddy products, negligent services, deliberate and offensive discrimination, oppressive financial demands, inadequate police protection, etc. It is our responsibility to do what we can to rectify such situations.

[Isaiah 3:15] "WHAT DO YOU MEAN BY CRUSHING MY PEOPLE, BY GRINDING THE FACE OF THE POOR?" SAYS THE LORD GOD OF HOSTS.
"MY PEOPLE"... THE POOR": God pities poor people. So should we.

[Isaiah 3:16] THE LORD SAID: BECAUSE THE DAUGHTERS OF ZION ARE HAUGHTY AND WALK WITH OUTSTRETCHED NECKS, GLANCING WANT ONLY WITH THEIR EYES, MINCING ALONG AS THEY GO, TINKLING WITH THEIR FEET;
"WANT ONLY WITH THEIR EYES": This is our culture. This is what we want. It is not for our good.

[Isaiah 3:17] THE LORD WILL SMITE WITH A SCAB THE HEADS OF THE DAUGHTERS OF ZION, AND THE LORD WILL LAY BARE THEIR SECRET PARTS.
"SECRET PARTS": Due to immodest sex-orientated cultural values some of our women sometimes dress immodestly. This is not good for us nor for the people concerned. It is not even really attractive. It is just as often the opposite of attractive. When women flaunt their secret parts it is often a form of aggressive provocation and offensive in intent. Historically the more easily men can obtain sex promiscually the less they want it in any way whatsoever. The less masculine they become.

[Isaiah 3:18] IN THAT DAY THE LORD WILL TAKE AWAY THE FINERY OF THE ANKLETS, THE HEADBANDS, AND THE CRESCENTS;

[Isaiah 3:19] THE PENDANTS, THE BRACELETS, AND THE SCARFS;

[Isaiah 3:20] THE HEADDRESSES, THE ARMLETS, THE SASHES, THE PERFUME BOXES, AND THE AMULETS;

[Isaiah 3:21] THE SIGNET RINGS AND NOSE RINGS;

[Isaiah 3:22] THE FESTAL ROBES, THE MANTLES, THE CLOAKS, AND THE HANDBAGS;

[Isaiah 3:23] THE GARMENTS OF GAUZE, THE LINEN GARMENTS, THE TURBANS, AND THE VEILS.

[Isaiah 3:24] INSTEAD OF PERFUME THERE WILL BE ROTTENNESS; AND INSTEAD OF A GIRDLE, A ROPE; AND INSTEAD OF WELL-SET HAIR, BALDNESS; AND INSTEAD OF A RICH ROBE, A GIRDING OF SACKCLOTH; INSTEAD OF BEAUTY, SHAME.
"WELL-SET HAIR, BALDNESS": Treatment for cancer? New fashion? Notice how in many cases people actually inflict the threatened punishments on themselves.

[Isaiah 3:25] YOUR MEN SHALL FALL BY THE SWORD AND YOUR MIGHTY MEN IN BATTLE.

[Isaiah 3:26] AND HER GATES SHALL LAMENT AND MOURN; RAVAGED, SHE SHALL SIT UPON THE GROUND.


Chapter 4
Polygamy; A Good Woman

[Isaiah 4:1] AND SEVEN WOMEN SHALL TAKE HOLD OF ONE MAN IN THAT DAY, SAYING, "WE WILL EAT OUR OWN BREAD AND WEAR OUR OWN CLOTHES, ONLY LET US BE CALLED BY YOUR NAME; TAKE AWAY OUR REPROACH."
AND SEVEN WOMEN SHALL TAKE HOLD OF ONE MAN IN THAT DAY:
This will happen due to many men being killed. "Seven" is a word implying "many" and can refer to more than seven. The Radak relates this verse to a civil war that broke out between Judah and the northern Ten Tribes shortly before the northern tribes were exiled. In this war 120,000 men of Judah were killed:
"For Pekah the son of Remaliah slew in Judah a hundred and twenty thousand in one day, all valiant men; because they had forsaken the LORD God of their fathers" 2-Chronicles 28;6.
There was a consequent lack of husbands.

This brings up the subject of polygamy. Originally one man and one woman (Adam and Eve) were the parents of us all. In Biblical times, Polygamy was allowed though usually in exceptional circumstances. The king could have 18 wives but the Chief High Priest could have only one. The rest of the people could have as many as they liked in theory but in practice most had only one wife. There were exceptions at different periods.
Today in western society a person can take a mistress in addition to his wife and this mistress by law is accorded many of the rights of a wife. If he marries this mistress he is liable to go to jail for bigamy.
I have personally known a few men who have attempted to practice polygamy. In all cases it ended badly apart from one instance where in part there was both good and bad effects to the attempt.
According to sociological and historical studies polygamy really only works when the society around agrees to it. Most opposition to polygamy comes from outsiders. Some women actually prefer a polygamous-type arrangement.
At all events everyone should try and get married and live good happy lives.

[GEN 2:18] AND THE LORD GOD SAID, IT IS NOT GOOD THAT THE MAN SHOULD BE ALONE; I WILL MAKE HIM AN HELP MEET FOR HIM.

[GEN 2:21] AND THE LORD GOD CAUSED A DEEP SLEEP TO FALL UPON ADAM, AND HE SLEPT: AND HE TOOK ONE OF HIS RIBS, AND CLOSED UP THE FLESH INSTEAD THEREOF;

[GEN 2:22] AND THE RIB, WHICH THE LORD GOD HAD TAKEN FROM MAN, MADE HE A WOMAN, AND BROUGHT HER UNTO THE MAN.

[GEN 2:23] AND ADAM SAID, THIS IS NOW BONE OF MY BONES, AND FLESH OF MY FLESH: SHE SHALL BE CALLED WOMAN, BECAUSE SHE WAS TAKEN OUT OF MAN.

[GEN 2:24] THEREFORE SHALL A MAN LEAVE HIS FATHER AND HIS MOTHER, AND SHALL CLEAVE UNTO HIS WIFE: AND THEY SHALL BE ONE FLESH.

[PROV 5:18] LET THY FOUNTAIN BE BLESSED: AND REJOICE WITH THE WIFE OF THY YOUTH.
[PROV 5:19] LET HER BE AS THE LOVING HIND AND PLEASANT ROE; LET HER BREASTS SATISFY THEE AT ALL TIMES; AND BE THOU RAVISHED ALWAYS WITH HER LOVE.

[PROV 18:22] WHOSO FINDETH A WIFE FINDETH A GOOD THING, AND OBTAINETH FAVOUR OF THE LORD.

[ECCLESIASTES 9:9] LIVE JOYFULLY WITH THE WIFE WHOM YOU LOVE ALL THE DAYSOF THE LIFE OF YOUR VANITY, WHICH HE HAS GIVEN YOU UNDER THE SUN: FOR THAT IS YOUR PORTION IN THIS LIFE AND IN YOUR LABOR WHICH YOU LABOR UNDER THE SUN.

[Isaiah 4:2] IN THAT DAY THE BRANCH OF THE LORD SHALL BE BEAUTIFUL AND GLORIOUS, AND THE FRUIT OF THE LAND SHALL BE THE PRIDE AND GLORY OF THE SURVIVORS OF ISRAEL.

[Isaiah 4:3] AND HE WHO IS LEFT IN ZION AND REMAINS IN JERUSALEM WILL BE CALLED HOLY, EVERY ONE WHO HAS BEEN RECORDED FOR LIFE IN JERUSALEM,

[Isaiah 4:4] WHEN THE LORD SHALL HAVE WASHED AWAY THE FILTH OF THE DAUGHTERS OF ZION AND CLEANSED THE BLOODSTAINS OF JERUSALEM FROM ITS MIDST BY A SPIRIT OF JUDGMENT AND BY A SPIRIT OF BURNING.
We will all be purified and forgiven some day. Life will be better.

[Isaiah 4:5] THEN THE LORD WILL CREATE OVER THE WHOLE SITE OF MOUNT ZION AND OVER HER ASSEMBLIES A CLOUD BY DAY, AND SMOKE AND THE SHINING OF A FLAMING FIRE BY NIGHT; FOR OVER ALL THE GLORY THERE WILL BE A CANOPY AND A PAVILION.

[Isaiah 4:6] IT WILL BE FOR A SHADE BY DAY FROM THE HEAT, AND FOR A REFUGE AND A SHELTER FROM THE STORM AND RAIN.

Chapter 5

[Isaiah 5:1] LET ME SING FOR MY BELOVED A LOVE SONG CONCERNING HIS VINEYARD: MY BELOVED HAD A VINEYARD ON A VERY FERTILE HILL.

[Isaiah 5:2] HE DIGGED IT AND CLEARED IT OF STONES, AND PLANTED IT WITH CHOICE VINES; HE BUILT A WATCHTOWER IN THE MIDST OF IT, AND HEWED OUT A WINE VAT IN IT; AND HE LOOKED FOR IT TO YIELD GRAPES, BUT IT YIELDED WILD GRAPES.
A WATCHTOWER: In Hebrew "Migdal (Tower) Notsrim (Watchers)" old remnants of which such are still found all over Israel. These buildings are sometimes quite large and closely resemble similar towers (brochs) found in Ireland, Scotland, and southwest Britain and dating from the Late Bronze and Early Iron Ages of Britain i.e. somewhere between 500 and 100 BCE.

[Isaiah 5:3] AND NOW, O INHABITANTS OF JERUSALEM AND MEN OF JUDAH, JUDGE, I PRAY YOU, BETWEEN ME AND MY VINEYARD.
The Commentators Abarbanel and Malbim believed that this section was prophesying the future destruction and exile of the northern kingdom of Israel in which the Ten Tribes dwelt. According to the simple meaning of the verses the southern kingdom of Judah was called upon to be the Judge between God and the Ten Tribes. Later it is said that the same fate would befall Judah. The northern tribes were to be exiled by the Assyrians and after them there remained the two tribes of Judah and Benjamin who were later exiled by the Babylonians. .

[Isaiah 5:4] WHAT MORE WAS THERE TO DO FOR MY VINEYARD, THAT I HAVE NOT DONE IN IT? WHEN I LOOKED FOR IT TO YIELD GRAPES, WHY DID IT YIELD WILD GRAPES?

[Isaiah 5:5] AND NOW I WILL TELL YOU WHAT I WILL DO TO MY VINEYARD. I WILL REMOVE ITS HEDGE, AND IT SHALL BE DEVOURED; I WILL BREAK DOWN ITS WALL, AND IT SHALL BE TRAMPLED DOWN.

[Isaiah 5:6] I WILL MAKE IT A WASTE; IT SHALL NOT BE PRUNED OR HOED, AND BRIERS AND THORNS SHALL GROW UP; I WILL ALSO COMMAND THE CLOUDS THAT THEY RAIN NO RAIN UPON IT.
A WASTE: After the Israelites were exiled a remnant of Judah remained. Later Judah too was exiled. The Land of Israel when Israelites or Jews (of Judah) do not occupy it eventually becomes a waste.

[Isaiah 5:7] FOR THE VINEYARD OF THE LORD OF HOSTS IS THE HOUSE OF ISRAEL, AND THE MEN OF JUDAH ARE HIS PLEASANT PLANTING; AND HE LOOKED FOR JUSTICE, BUT BEHOLD, BLOODSHED; FOR RIGHTEOUSNESS, BUT BEHOLD, A CRY!
God wants the good and righteous living of both sections of his people.

[Isaiah 5:8] WOE TO THOSE WHO JOIN HOUSE TO HOUSE, WHO ADD FIELD TO FIELD, UNTIL THERE IS NO MORE ROOM, AND YOU ARE MADE TO DWELL ALONE IN THE MIDST OF THE LAND.
"JOIN HOUSE TO HOUSE": This may be considered an Ecological plea for the preservation of open spaces.

[Isaiah 5:9] THE LORD OF HOSTS HAS SWORN IN MY HEARING: "SURELY MANY HOUSES SHALL BE DESOLATE, LARGE AND BEAUTIFUL HOUSES, WITHOUT INHABITANT.

[Isaiah 5:10] FOR TEN ACRES OF VINEYARD SHALL YIELD BUT ONE BATH, AND A HOMER OF SEED SHALL YIELD BUT AN EPHAH."
Depletion of the soil happens due to over use of fertilisers and over cultivation. This occurs quite frequently. It is easily preventable. Some of the claimsof the ecologists may be exaggerrated. Some of them have "liberal" political agendas, etc. Even so a lot of what they say makes sense. It appears with a little good will and effort and some public education a lot of damage could be prevented. Western man is suffering from pollution and chemicalised foodstuffs. It does not have to be this way to such a degree.

[Isaiah 5:11] WOE TO THOSE WHO RISE EARLY IN THE MORNING, THAT THEY MAY RUN AFTER STRONG DRINK, WHO TARRY LATE INTO THE EVENING TILL WINE INFLAMES THEM!

[Isaiah 5:12] THEY HAVE LYRE AND HARP, TIMBREL AND FLUTE AND WINE AT THEIR FEASTS; BUT THEY DO NOT REGARD THE DEEDS OF THE LORD, OR SEE THE WORK OF HIS HANDS.

[Isaiah 5:13] THEREFORE MY PEOPLE GO INTO EXILE FOR WANT OF KNOWLEDGE; THEIR HONORED MEN ARE DYING OF HUNGER, AND THEIR MULTITUDE IS PARCHED WITH THIRST.
"FOR WANT OF KNOWLEDGE": A lot of people want to do good and would be only too happy to fix their lives up. They do not know how. We are all lost without leaders and unable to lead. The Bible may not always be a complete solution in itself but it does help point the way.

[Isaiah 5:14] THEREFORE SHEOL HAS ENLARGED ITS APPETITE AND OPENED ITS MOUTH BEYOND MEASURE, AND THE NOBILITY OF JERUSALEM AND HER MULTITUDE GO DOWN, HER THRONG AND HE WHO EXULTS IN HER.
"THE NOBILITY OF JERUSALEM" intended literally BUT also symbolizing the best families of all Israel.

[Isaiah 5:15] MAN IS BOWED DOWN, AND MEN ARE BROUGHT LOW, AND THE EYES OF THE HAUGHTY ARE HUMBLED.

[Isaiah 5:16] BUT THE LORD OF HOSTS IS EXALTED IN JUSTICE, AND THE HOLY GOD SHOWS HIMSELF HOLY IN RIGHTEOUSNESS.
The truth of God will be vindicated.

[Isaiah 5:17] THEN SHALL THE LAMBS GRAZE AS IN THEIR PASTURE, FATLINGS AND KIDS SHALL FEED AMONG THE RUINS.

[Isaiah 5:18] WOE TO THOSE WHO DRAW INIQUITY WITH CORDS OF FALSEHOOD, WHO DRAW SIN AS WITH CART ROPES,

[Isaiah 5:19] WHO SAY: "LET HIM MAKE HASTE, LET HIM SPEED HIS WORK THAT WE MAY SEE IT; LET THE PURPOSE OF THE HOLY ONE OF ISRAEL DRAW NEAR, AND LET IT COME, THAT WE MAY KNOW IT!"
Are Prophets of Doom being criticised here?

[Isaiah 5:20] WOE TO THOSE WHO CALL EVIL GOOD AND GOOD EVIL, WHO PUT DARKNESS FOR LIGHT AND LIGHT FOR DARKNESS, WHO PUT BITTER FOR SWEET AND SWEET FOR BITTER!
"CALL EVIL GOOD": It is one thing to acknowledge evil but decide that you personally cannot resist it. It is another thing to try and justify what you or others do by saying that it is actually good when it is not. Promiscuity is bad and should not be justified.

"CALL EVIL GOOD": This also applies to those who call death and humiliation "Peace".

[Isaiah 5:21] WOE TO THOSE WHO ARE WISE IN THEIR OWN EYES, AND SHREWD IN THEIR OWN SIGHT!

[Isaiah 5:22] WOE TO THOSE WHO ARE HEROES AT DRINKING WINE, AND VALIANT MEN IN MIXING STRONG DRINK,
"HEROES AT DRINKING WINE" In certain cultures young men are encouraged to drink a lot. It has a certain attraction but on the whole more harm than good comes out of it. Everyone can get caught up in bad habits that later may be difficult to abandon. The point is that we are going through the Prophets and giving a General Commentary. We are especially looking for references to the Lost Ten Tribes etc. We may sound like Preachers but we also admit in some matters (at least) to need preaching to.

[Isaiah 5:23] WHO ACQUIT THE GUILTY FOR A BRIBE, AND DEPRIVE THE INNOCENT OF HIS RIGHT!

[Isaiah 5:24] THEREFORE, AS THE TONGUE OF FIRE DEVOURS THE STUBBLE, AND AS DRY GRASS SINKS DOWN IN THE FLAME, SO THEIR ROOT WILL BE AS ROTTENNESS, AND THEIR BLOSSOM GO UP LIKE DUST; FOR THEY HAVE REJECTED THE LAW OF THE LORD OF HOSTS, AND HAVE DESPISED THE WORD OF THE HOLY ONE OF ISRAEL.

[Isaiah 5:25] THEREFORE THE ANGER OF THE LORD WAS KINDLED AGAINST HIS PEOPLE, AND HE STRETCHED OUT HIS HAND AGAINST THEM AND SMOTE THEM, AND THE MOUNTAINS QUAKED; AND THEIR CORPSES WERE AS REFUSE IN THE MIDST OF THE STREETS. FOR ALL THIS HIS ANGER IS NOT TURNED AWAY AND HIS HAND IS STRETCHED OUT STILL.
"AGAINST HIS PEOPLE": Even when God is angry the Israelites are still His people.

[Isaiah 5:26] HE WILL RAISE A SIGNAL FOR A NATION AFAR OFF, AND WHISTLE FOR IT FROM THE ENDS OF THE EARTH; AND LO, SWIFTLY, SPEEDILY IT COMES!
"FROM THE ENDS OF THE EARTH": Chinese hordes of male warriors without female partners because all baby daughters have been killed off? Oliver Cromwell said, "Praise the LORD and pass the ammunition". Maimonides said that the Jewish Commonwealth founded by the Maccabees lost its independence because they depended on astrology and did not learn warfare. In other words we should all do repentance, learn more, pray more, (support organizations like Brit-Am Israel), and also encourage our governments to improve our defences and offensive capabilities.

[Isaiah 5:27] NONE IS WEARY, NONE STUMBLES, NONE SLUMBERS OR SLEEPS, NOT A WAISTCLOTH IS LOOSE, NOT A SANDAL-THONG BROKEN;

[Isaiah 5:28] THEIR ARROWS ARE SHARP, ALL THEIR BOWS BENT, THEIR HORSES' HOOFS SEEM LIKE FLINT, AND THEIR WHEELS LIKE THE WHIRLWIND.
HORSES' HOOFS SEEM LIKE FLINT ": Steel treads on armored vehicles?
THEIR WHEELS LIKE THE WHIRLWIND: Churning tanks?

[Isaiah 5:29] THEIR ROARING IS LIKE A LION, LIKE YOUNG LIONS THEY ROAR; THEY GROWL AND SEIZE THEIR PREY, THEY CARRY IT OFF, AND NONE CAN RESCUE.
THEY ROAR: The sound of war machines?

[Isaiah 5:30] THEY WILL GROWL OVER IT ON THAT DAY, LIKE THE ROARING OF THE SEA. AND IF ONE LOOK TO THE LAND, BEHOLD, DARKNESS AND DISTRESS; AND THE LIGHT IS DARKENED BY ITS CLOUDS.


See also:
Biblical Proofs
http://www.britam.org/Proof/ProofsIntro.html
Main Page