Hosea 9

Recorded Talks based on the texts below may be heard by clicking on these links:
Hosea Predicted Moslem Terror Against Ephraim! (1)
(ca. 50 minutes)
Hosea Predicted Moslem Terror Against Ephraim! (2)(shortened version)
(ca. 10 minutes)

Hosea 9: Muslims Hate All Israelites!:
Article and You Tube Clip.

Contents:
Summary
Excerpt from Maimonides, "Letter to Yemen" concerning Mohammed and Islam.
Brit-Am Commentary to Hosea 9.
Article: The Muslim Madness
and Predicted Terror Attacks Against Ephraim.

Summary
Special laws apply to Israelites that are not relevant to other peoples. Israel will be punished for its idolatry and wrongdoing even though other peoples are not. Some of the Ten Tribes went to Egypt. In Assyrian Exile the Israelites will no longer keep the Law. Acts of terrorism of disastrous proportions will be committed against Ephraim by the followers of Mahomed who will be associated with "Egypt" and/or with Russia. Maimondies in his "Letter to Yemen" spoke against Islam and identified Mahomed as the "Mad Man", evil prophet, and religious leader prophesied about in Hosea ch.9. Abortion brings a curse on Israel. Ephraim will have been connected to the Phoenician city of Tyre who will betray them, cause their children to be slaughtered, and help the Assyrians transport them overseas. Ephraim will be forced to move from place to place.



The Book of Hosea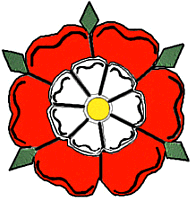 Chapter Nine

A Brit-Am
Biblical Commentary


[Hosea 9:1] REJOICE NOT, O ISRAEL, FOR JOY, AS OTHER PEOPLE: FOR THOU HAST GONE A WHORING FROM THY GOD, THOU HAST LOVED A REWARD UPON EVERY CORNFLOOR.
Israel abandoned the God of Israel and is a special people. Different laws apply to Israelites. It happens that people who are "called out" by the Almighty to go in a certain path sometimes backtrack or let themselves lapse. They still however feel as if they belong or as if God "owes" them something. Later when they see that things are not going as well for them as they are for others even though the others are no better (and maybe much worse) than themselves they feel unjustly done by.
REWARD: Hebrew "etnan" expressly meaning the gift given to a prostitute, cf. Deuteronomy 23:19.
CORNFLOOR: It was evidently the custom for ladies of fortune to hire their services at the threshing floor where the grain was prepared.

[Hosea 9:2] THE FLOOR AND THE WINEPRESS SHALL NOT FEED THEM, AND THE NEW WINE SHALL FAIL IN HER.

[Hosea 9:3] THEY SHALL NOT DWELL IN THE LORD'S LAND; BUT EPHRAIM SHALL RETURN TO EGYPT, AND THEY SHALL EAT UNCLEAN THINGS IN ASSYRIA.
Egypt and Assyria are recalled as places of Exile (cf. Hosea 8:13).
Various verses indicate that a portion of the exiles returned to Egypt apart from those who went to Assyria.


Radak (Kimchi): "BUT EPHRAIM SHALL RETURN TO EGYPT. Even though the Kingdom of Ephraim was sent into exile by the King of Assyria many amongst them, prior to the Assyrian Exile, went to Egypt due to the famine and disasters overtaking their own land. In addition there were small numbers of refugees from Ephraim amongst the remnants of Judah and Bejamin who moved to Egypt despite Jeremiah the Prophet having warned them not to."

The above quotation is from the Commentator Rabbi David
Kimchi

whose commentaries along with those of the other great "sephardic" sages I loved to read in my youth due to their style of expression. [There is no

Literarture

that can compare to these works].
Irish legends also indicate a second return to Egypt.

Alternately, sometimes Scripture uses the same name for two different areas due to some common denominator between them. In "Lost Israelite Identity" it is explained why the name "

Mitsraim

" in Scripture, usually translated as "Egypt", could also in some cases apply to Russia, or to some other part of the former USSR area. This region was also known as Scythia and the Lost Tribes sojourned in Scythia for several centuries before continuing westward.
THEY SHALL EAT UNCLEAN THINGS IN ASSYRIA: While in the Assyrian Exile they shall no longer practice the Mosaic Law.

[Hosea 9:4] THEY SHALL NOT OFFER WINE OFFERINGS TO THE LORD, NEITHER SHALL THEY BE PLEASING UNTO HIM: THEIR SACRIFICES SHALL BE UNTO THEM AS THE BREAD OF MOURNERS; ALL THAT EAT THEREOF SHALL BE POLLUTED: FOR THEIR BREAD FOR THEIR SOUL SHALL NOT COME INTO THE HOUSE OF THE LORD.


Their forms of worship and how they practice good-doing, i.e. the charities and deeds they consider to be of social benefit will not be acceptable in the sight of the Almighty.



[Hosea 9:5] WHAT WILL YE DO IN THE SOLEMN DAY, AND IN THE DAY OF THE FEAST OF THE LORD?
SOLEMN DAY: Hebrew "Yom Moed" literally "Day of Appointment". Rashi: The day of appointed time when the enemy is appointed to come against you.
THE FEAST OF THE LORD. Rashi: A feast of sacrificial slaughter that HE (God) shall bring against you.

[Hosea 9:6] FOR, LO, THEY ARE GONE BECAUSE OF DESTRUCTION: EGYPT SHALL GATHER THEM UP, MEMPHIS SHALL BURY THEM: THE PLEASANT PLACES FOR THEIR SILVER, NETTLES SHALL POSSESS THEM: THORNS SHALL BE IN THEIR TABERNACLES.
DESTRUCTION: Hebrew "shod" denoting "robbery and ravagement". It can also mean "acts of terrorism".
EGYPT SHALL GATHER THEM UP: Also translatable saying, Egypt shall gather them (the terrorists) together.
MEMPHIS: Hebrew "Moph". The Commentators say it was also know as "Noph" which could be another name for Athens which was named after a city in Egypt.
THE PLEASANT PLACES: Hebrew "Machmad" which is a form of the name Mohammed. Here it is a construct from the Hebrew "CheMeD" meaning "desire". According to the simple meaning it could mean "what they desired with their silver". The KJ has rendered the word "pleasant" meaning that which is worth desiring.
NETTLES...THORNS: This is what most Commentators think the words in question mean but Yehonathan says they actually represent different types of wild beast.

[Hosea 9:7] THE DAYS OF VISITATION ARE COME, THE DAYS OF RECOMPENCE ARE COME; ISRAEL SHALL KNOW IT: THE PROPHET IS A FOOL, THE SPIRITUAL MAN IS MAD, FOR THE MULTITUDE OF THINE INIQUITY, AND THE GREAT HATRED.
Yehonathan implies that at that time Israel shall know that they let themselves be mislead by false prophets and did not listen to the Prophets of the Bible. THE PROPHET IS A FOOL: Hebrew, "evil[evil] ha-Navi [prophet]". The word translated as A FOOL is "evil" or "avil" and connotes foolishness in an evil sense or something like criminal irresponsibility. This word begins with an "aleph". There is another Hebrew word that almost sounds the same ("avil") and begins with an "ayin" and means injustice. Both words are similar in intent and apparently gave rise to the English word "evil" meaning wickedness.
THE SPIRITUAL MAN: Hebrew "ish [important] ha-Ruach [of spirit]" may also be understood to say "spiritual leader".
MAD: Hebrew "meshuga". Maimonides [d. 1204 CE] uses this same expression when he refers to Mohammed founder of Islam.

Excerpt from Maimonides,
"Letter to Yemen"


concerning Mohammed and Islam
Let Ye understand, my brothers, the Holy One Blessed HE through the trap created by our iniquities cast us amongst this nation, the people of Ishmael [Muslim Arabs] whose oppressiveness is firmly upon us and they connive to do us wrong and despicably downgrade us as the Almighty decreed against us (Deuteronomy 32:31, "Your enemies shall judge you"). There never came against Israel a more antagonistic nation. They oppress us with the most oppressive measures to lessen our number, reduce us, and make us as despicable as they themselves are. King David, may he rest in peace, saw through Divine Inspiration all the calamities that were destined to come upon Israel. Nevertheless [even though he saw all the other troubles], he still began to shout out and lament in the name of the whole nation against the oppression that would be occasioned by the Ishmaelites. David said, "WOE IS ME, THAT I SOJOURN IN MESECH, THAT I DWELL IN THE TENTS OF KEDAR!" [Psalms 120:5].
Notice how David emphasizes "Kedar" out of all the other Children of Ishmael. This is because that

Mad Man [Hebrew: "meshuga"]

came from Kedar according to what has been published concerning his geneaology.

Maimonides is referring to the fact that Mohammed was from the Koresh clan of Arabs and they claimed descent from Kedar son of Ishmael (Genesis 25:13).
-Maimonides continues to explain from Daniel 8:10 that Ishmael will ultimately be defeated by Israel.
Source: Maimonides, "Letter to Yemen" 1:4.

BIOGRAPHICAL NOTE:


Maimonides

("

Rambam

", 1135-1204). Born in Muslim Spain, he was one of the greatest Jewish legal authorities and religious philosophers.

Maimonides

served as personal physician to Saladin King of Egypt. He was offered a post by Richard-I of England but refused it.



[Hosea 9:8] THE WATCHMAN OF EPHRAIM WAS WITH MY GOD: BUT THE PROPHET IS A SNARE OF A FOWLER IN ALL HIS WAYS, AND HATRED IN THE HOUSE OF HIS GOD.
Ephraim was sent a Guide from God. The Great Men of Ephraim in the past had hearts that favored the Almighty even if their theological doctiones might not have done. The "Prohet" referred to here appears to be Mahommet who was recalled in the previous verse (9:7). Islam will become an entrapment for Ephraim.
The Moslem enemy stores hatred in his House of Worship.

[Hosea 9:9] THEY HAVE DEEPLY CORRUPTED THEMSELVES, AS IN THE DAYS OF GIBEAH: THEREFORE HE WILL REMEMBER THEIR INIQUITY, HE WILL VISIT THEIR SINS.


Ephraim has corrupted himself very much. Things are as bad as they were in the Time when the Concubine at Gibeah was mass-raped to death by a crowd of bi-sexual maniacs from Benjamin (Judges ch.19).



[Hosea 9:10] I FOUND ISRAEL LIKE GRAPES IN THE WILDERNESS; I SAW YOUR FATHERS AS THE FIRSTRIPE IN THE FIG TREE AT HER FIRST TIME: BUT THEY WENT TO BAALPEOR, AND SEPARATED THEMSELVES UNTO THAT SHAME; AND THEIR ABOMINATIONS WERE ACCORDING AS THEY LOVED.
Israel was taken special care of by the Almighty like someone treats fresh grapes in the desert where none else can be expected. There was a commandment to offer the first fruits to God. Fig trees were especially looked after. The fig may ripen at any of several periods throughout the year. Carers of the fig tree woiuld take special notice which fruit was the first to ripen, mark its branch, and watch over it until it should be ready to pluck. Israel was treated especially well like grapes in the wilderness and like the first fruit of the fig tree. They did not appreciate it but rather turned to false gods. Baalpeor was a form of baal worship.
The Celts of Britain, Ireland, and the Continent worshipped baal and referred to him as "Bel" which was a Mesopotamian pronounciation of Baal. Britain was referred to as the "Honey Isle of Bel".
Bel and Don (i.e. Dan) were the two ancestral heroes of the British Peoples in one version of Welsh Mythology.

[Hosea 9:11] AS FOR EPHRAIM, THEIR GLORY SHALL FLY AWAY LIKE A BIRD, FROM THE BIRTH, AND FROM THE WOMB, AND FROM THE CONCEPTION.

[Hosea 9:12] THOUGH THEY BRING UP THEIR CHILDREN, YET WILL I BEREAVE THEM, THAT THERE SHALL NOT BE A MAN LEFT: YEA, WOE ALSO TO THEM WHEN I DEPART FROM THEM!


These are very harsh prophecies. Hosea 9:11 and 9:12 say that Ephraim shall be disgraced, their offspring will perish at birth or before it. Even if they do somehow manage to bear and raise children these will be destroyed. We should all repent and what we can to help our families and peoples.



[Hosea 9:13] EPHRAIM, AS I SAW TYRUS, IS PLANTED IN A PLEASANT PLACE: BUT EPHRAIM SHALL BRING FORTH HIS CHILDREN TO THE MURDERER.


"

TYRUS

" (in Hebrew: "

Tsor

") i.e. the Phoenician city of

Tyre

. This refers to the connection of Northern Israelites with the Phoenicians who were to betray them and assist the Assyrians in exiling them.
"...FOR THREE TRANSGRESSIONS OF

TYRE

...I WILL NOT TURN AWAY THE PUNISHMENT THEREOF: BECAUSE THEY DELIVERED UP THE WHOLE CAPTIVITY TO EDOM, AND REMEMBERED NOT THE COVENANT OF BROTHERS" (Amos 1:9).
In our work "Lost Israelite Identity" we describe how the Phoenicians and Philistines working on behalf of the Assyrians transported Israelite captives overseas to work in the silver mines of Spain. They also were taken to work in the tin mines of Britain and apparently also in the gold and copper works of Ireland. Tin was very important in ancient times since together with copper it is used in the alloy of bronze which was the primary metal. The major sources of tin known to ancient people were in eastern Iran, in Afghanistan, and in Britain. Ezekiel 27:12 links Tarshish with the production of tin.

[Hosea 9:14] GIVE THEM, O LORD: WHAT WILT THOU GIVE? GIVE THEM A MISCARRYING WOMB AND DRY BREASTS.
Maybe abortions are self-punishment having aspects of both suicide and murder?
Numerous gynaecological problems are caused by abortions even when the abortion is performed by highly qualified professionals. Women about to have abortions are not warned of the dangers neither are they usually advised as to the social alternatives. In fact studies show that most women who undergo an abortion do not really want to but are under pressure from paramours, husbands, or others.

[Hosea 9:15] ALL THEIR WICKEDNESS IS IN GILGAL: FOR THERE I HATED THEM: FOR THE WICKEDNESS OF THEIR DOINGS I WILL DRIVE THEM OUT OF MINE HOUSE, I WILL LOVE THEM NO MORE: ALL THEIR PRINCES ARE REVOLTERS.


GILGAL: In Gilgal the Israelites demanded their own king and Saul was chosen to rule over them (1-Samuel ch.11). This was the source of their undoing. The coronation of Saul is associated with the Ten Tribes and impatience with the later choice of the Almighty who chose david from Judah. This quality is the source of Israelite disaster.



[Hosea 9:16] EPHRAIM IS SMITTEN, THEIR ROOT IS DRIED UP, THEY SHALL BEAR NO FRUIT: YEA, THOUGH THEY BRING FORTH, YET WILL I SLAY EVEN THE BELOVED FRUIT OF THEIR WOMB.

[Hosea 9:17] MY GOD WILL CAST THEM AWAY, BECAUSE THEY DID NOT HEARKEN UNTO HIM: AND THEY SHALL BE WANDERERS AMONG THE NATIONS.
WANDERERS: Hebrew "nodadim" meaning "moving from place to place".
Ephraim shall move from one nation to another until it finds its place. The Lost Tribes went to northern Assyria, to the Caucasus, Turkey, Persia, Russia, moved across Europe in several stages until reaching Britain, Holland,

France

, Scandinavia, Belgium, and Switzerland.




The following article is based on an excerpt first published in "Ephraim" by Yair Davidy (as I then spelled my name in English) in 1995.



The Muslim Madness
and Predicted Terror Attacks Against Ephraim




To Hear Explanatory Talks based on the Text below but with some additional details:
Hosea Predicted Moslem Terror Against Ephraim! (1)
(ca. 50 minutes)
Hosea Predicted Moslem Terror Against Ephraim!(2)
(shortened version ca. 10 minutes)


Did the Prophet Hosea predict a Muslim Terrorist attack against Britain or America who in Scripture are referred to as "Ephraim"?
Hosea chapter 9 in Hebrew explicity mentions Machmad (Mohammed) as "the mad prophet", and evil spiritual leader. Hosea speaks of terrorists assembling in Egypt and bringing disaster on Ephraim. Brit-Am has shown through Biblical Studies and research in secular fields such as history, linguistics, mythology, cultural patterns, and numerous other disciplines (in fact anywhere where any relevant evidence may be available) how determinative elements amongst peoples of Western Europe are descended from the Lost Ten Tribes of Israel. We have also shown how the peoples of the British Isles and their overseas ofshoots descend especially from the Tribes of Joseph, Ephraim and Manasseh. Though Ephraim as a Tribe may be more dominant in Britain it is also present in North America. Apart from this, it is the way of Scripture to refer to the Lost Ten Tribes in general, or at least to the leading Israelite factor amongst them, as "Ephraim".

Hosea 9:7 tells us, "The days of visitation have arrived, the days of payment have come, Israel shall know, the prophet is evil, the spiritual leader is mad because of your transgression there is great hatred."
The Muslims are not rational. Anyone in the west who acted as Islam seems to require its adherents to think and act would not be considered normal.
On the other hand similar things could be said about the adherents of many religions in different contexts so it is perhaps best to concentrate upon our own houses rather than probe how others run theirs.
Nevertheless the relevant verses concerning Ephraim suffering at the hands of Muslim terrorists are there in the Book of Hosea and they do have a specific intention.
As we recalled in our work "Ephraim" (1995) chapter two:
<<Regarding the future, some type of ill-fated bond between Ephraim and the followers of Islam is spoken of in the Biblical Book of Hosea. It is obvious that the same Biblical Prophecies may legitimately often be understood in several entirely different ways - as they were perhaps intended to be. The verses should be seen in their context. The overall message is that the Prophet Hosea condemns Ephraim, uses a word which is a form of the name "Mohammed", speaks of the region of Egypt and the east, and predicts a disaster which somehow involves a spiritual leader and mad prophet who also appears to be identified by Maimonides as "Mohammed",

"DO NOT BE HAPPY ISRAEL, DO NOT REJOICE LIKE (OTHER) PEOPLES, FOR YOU HAVE SINNED (AND GONE) AWAY FROM YOUR GOD...(Hosea 9;1).
Note that "Israel" is told not to be "happy" because they have departed from the truth. By "Israel" in this case Ephraim or the Ten Tribes in their place of exile is intended. Britain when linked in Jewish and Arab tradition with the Ten Tribes was known as "The Happy Isles".
The ancestor of the British in Celtic British tradition had a name, "Aed", connoting "happy" and linked to the Patriarch "Isaac". This name in Arabic lore represented the exiled people of northern Israel.
See, "Aed and Israel.The Lost Tribes in Celtic and Arabic Lore"
Hosea continues:
"THEY WILL NOT DWELL IN THE LAND OF THE LORD, EPHRAIM SHALL RETURN TO MITSRAYIM (EGYPT) AND EAT UNSANCTIFIED BROTH IN ASSYRIA (9:3).
FOR, LO, THEY ARE GONE BECAUSE OF DESTRUCTION: EGYPT SHALL GATHER THEM UP, MEMPHIS SHALL BURY THEM: THE PLEASANT PLACES [Hebrew "Machmad" i.e. Mohammed] FOR THEIR SILVER, NETTLES SHALL POSSESS THEM: THORNS SHALL BE IN THEIR TABERNACLES [Hosea 9:6].



"THE DAYS OF VISITATION HAVE ARRIVED, THE DAYS OF PAYMENT HAVE COME, ISRAEL SHALL KNOW, THE PROPHET IS EVIL, MADl [Hebrew: "

Meshuga"] A MAN OF SPIRIT BECAUSE OF YOUR TRANSGRESSION AND OF GREAT HATRED (Hosea 9:7):

" EPHRAIM LOOKED OUT WITH THE GOD OF THE PROPHET, A HIDDEN SNARE ON ALL HIS PATHS, HATRED IN THE HOUSE OF HIS GOD (Hosea 9:8).

Basing ourselves mainly on the Brit-Am Commentary to Hosea (given above) we may paraphrase the above verses as saying:
Ephraim will be punished for their sins and corruption and departure from the God of Israel.
[Abandoning the settlement of Judah in the State of Israel is another aspect of abandoning the God of Israel.]
Terrorists will commit acts of terrible destruction against Ephraim. They will be inspired by a spiritual leader, a madman, a Mahomad who desires their wealth. Wild beasts of men will feast on their ruins.
As mentioned above, "The mad prophet" was indicated by Maimonides (1135-1204), in his "Letter To Yeman

") to be a reference to Mohamed. The name of Mohammed (in Hebrew and Arabic: "

Machmad") does appear in the passage. The desert sun, sparse diet, and seclusion (as well as the possible use of hashish and various weeds smoked by some of the Arabs) are liable to play tricks on highly strung spiritually inclined individuals. If the people concerned also suffer from epilepsy (as Mohammed did) and delusions of grandeur so is the propensity for error compounded.
The religion of Islam in effect is derived from Arabic culture. Ishmael the son of Abraham and Hagar his Egyptian maidservant was the father of leading elements amongst the Arabs. Prior to the birth of Ishmael his mother was told:



[GENESIS 16:11] AND THE ANGEL OF THE LORD SAID UNTO HER, BEHOLD, THOU ART WITH CHILD AND

SHALT

BEAR A SON, AND

SHALT CALL HIS NAME ISHMAEL; BECAUSE THE LORD HATH HEARD THY AFFLICTION.

[GENESIS 16:12] AND HE WILL BE A WILD MAN; HIS HAND WILL BE AGAINST EVERY MAN, AND EVERY MAN'S HAND AGAINST HIM; AND HE SHALL DWELL IN THE PRESENCE OF ALL HIS BRETHREN.

Onkelos (1st century CE) translated the expression, "HIS HAND WILL BE AGAINST EVERY MAN AND EVERY MAN'S HAND AGAINST HIM" as meaning that he will need everyone and everyone will need him. This is the case today. Everyone needs Arab oil and the Arabs need everyone else to develop this oil and market it. They also are often violently disposed towards everyone else and other people dislike them.
Historically, the Arabian Jews whom Mohammed massacred may have been an offshoot from the Lost Ten Tribes, i.e. "Ephraim". Their settlements in Arabia appear to date from shortly after the Assyrian Exile. Regarding the future the message of Hosea is a warning that the forces of Islam are a danger. Association with them threatens disaster upon Ephraim which mainly means Great Britain. Ephraim also includes important elements in North America, South Africa, and Australia. A portion of Ephraim is also to be found amongst the Jews The name Ephraim in Scripture can stand too for the leading power amongst the Ten Tribes or all of the Ten Tribes in general. The said verses may well contain a hint that Ephraim will attempt some type of rapport with "the god of the prophet" and this will not turn out well.
See also:
Biblical Proofs
http://www.britam.org/Proof/ProofsIntro.html
Main Page