Hosea 3
The Prophet is told to take a woman and love her as his soul-mate. The woman however will betray him just as the Israelites betrayed God Almighty by committing idolatry. In their time of Exile a long stage will transpire when the Israelites will no longer be actual practicioners of idolatry yet neither will they be able to worship the Almighty God of Israel as requred. This is more or less the situation in our day. After that, in the End Times they will return and seek the God of Israel, and Messiah Son of David, and the Temple Service in Jerusalem.


The Book of Hosea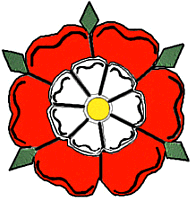 Chapter Three

A Brit-Am
Biblical Commentary


Chapter Three with Brit-Am Commentary:


[Hosea 3:1] THEN SAID THE LORD UNTO ME, GO YET, LOVE A WOMAN BELOVED OF HER FRIEND, YET AN ADULTERESS, ACCORDING TO THE LOVE OF THE LORD TOWARD THE CHILDREN OF ISRAEL, WHO LOOK TO OTHER GODS, AND LOVE FLAGONS OF WINE.

BELOVED OF HER FRIEND: This expression may be understand along the same lines as most of the Rabbinical Commentators to say "beloved of her partner" i.e. Go and love a woman with a love due to a soul mate but she will betray you in the same way as God loved the People of Israel and they betrayed HIM by committing idolatry.


These notes on Scripture may prove eventually to be the most powerful argument we have concerning Lost Israelite Identity. We are giving our own understanding while acknowledging the possibility of other valid opinions.



The first union was with

Gomer

and represented the exiled Israelites becoming identified as, or uniting with, the peoples of

Gomer

meaning the Cimmerians and their offshoots. Talmudic and related traditions traced

Gomer

son of

Japhet

to the Celtic, Germanic, and Turkish peoples.

The second union is with the adulterous woman and represents the Israelites synthesizing (i.e. adulterating, adulterating) the faith of Moses with pagan beliefs and practices.

[Hosea 3:2] SO I BOUGHT HER TO ME FOR FIFTEEN PIECES OF SILVER, AND FOR AN HOMER OF BARLEY, AND AN HALF HOMER OF BARLEY:

[Hosea 3:3] AND I SAID UNTO HER, THOU SHALT ABIDE FOR ME MANY DAYS; THOU SHALT NOT PLAY THE HARLOT, AND THOU SHALT NOT BE FOR ANOTHER MAN: SO WILL I ALSO BE FOR THEE.

[Hosea 3:4] FOR THE CHILDREN OF ISRAEL SHALL ABIDE MANY DAYS WITHOUT A KING, AND WITHOUT A PRINCE, AND WITHOUT A SACRIFICE, AND WITHOUT AN IMAGE [Mazevah = monument], AND WITHOUT AN EPHOD, AND WITHOUT TERAPHIM:
The Rabbinicial Commentators [Rashi, Radak, Metsudat David] explained this verse to mean [in paraphrased form]: Many days the Israelites will abide without acknowledging the Almighty as King and without worshipping an idol [Hebrew: "sar" literally "prince" or "person of authority" but understand here to represent an idol]; without legitimate sacrifice and without idolatrous worship; without the Holy Ephod [Priestly garment bearing the Breastplate with the Urim] and without pagan divinations [teraphim].
In other words the situation would be similar to what it is today. The Israelite Nations in the West cannot be described as practising idolatry but neither are they doing the right thing as described by Scripture. Even if they wanted to do the "right thing" (and many actually do) they cannot at present. This is part of a Divine Decree.

[Hosea 3:5] AFTERWARD SHALL THE CHILDREN OF ISRAEL RETURN, AND SEEK THE LORD THEIR GOD, AND DAVID THEIR KING; AND SHALL FEAR THE LORD AND HIS GOODNESS IN THE LATTER DAYS.



The

Midrash

relates these verses to the Lost Ten Tribes who turned their backs on God, the Temple in Jerusalem, and the ruling House of David. When Israel returns to search out and want these things that they formerly rejected then will Redemption come.



There is a

Midrash

that says that When Israel returns to seek God, the Temple, and the kingdom of David then the redemption will come.
Extract below adapted from "Joseph. The Israelite Destiny of America":
In 1-Kings chapter 12 it is related how the Northern Ten Tribes sent to King

Rehoboam

the son of Solomon the son of David the son of Jesse a delegation. They requested an alleviation of taxes.

Rehoboam

refused and the people reacted:
"SO WHEN ALL ISRAEL SAW THAT THE KING HEARKENED NOT UNTO THEM, THE PEOPLE ANSWERED THE KING, SAYING, WHAT PORTION HAVE WE IN DAVID? NEITHER HAVE WE INHERITANCE IN THE SON OF JESSE: TO YOUR TENTS, O ISRAEL: NOW SEE TO

THINE

OWN HOUSE, DAVID. SO ISRAEL DEPARTED UNTO THEIR TENTS" (1-Kings 12:16).
They were rejecting the House of David son of Jesse represented by

Rehoboam

. They broke away from Jerusalem and the Temple Service and instituted their own religion. The Ten Tribes set up their own kingdom and made Jeroboam the son of

Nebat

from the Tribe of Ephraim their king. Later these Tribes were exiled and became known as the Lost Ten Tribes.
Concerning this event the

Midrash

(

Midrash

Shmuel

13,

Yalkut

Shomeoni-2,

remez

106,

Rashi

on Hosea 3;5) tells us:
<<Against three things were the Children of Israel destined to show contempt: Against the Rule of Heaven, against the Kingdom of David, and against the Holy Temple. This occurred in the Reign of King Jeroboam. They said, WHAT PORTION HAVE WE IN DAVID? In effect this meant rebellion against the Kingdom of Heaven [by whom David had been appointed]. They also said, "NEITHER HAVE WE INHERITANCE IN THE SON OF JESSE": This meant a rejection of the House of David [son of Jesse] in general. They said too, "TO YOUR TENTS, O ISRAEL: NOW SEE TO

THINE

OWN HOUSE, DAVID": This meant turning their back on the Holy Temple.
[The expression TO YOUR TENTS, O ISRAEL in some opinions was a play on words. The real intention of the expression or the original expression had been "TO YOUR GODS O ISRAEL" (

Rashi

,

Radak

,

Minchat

Shi). The Hebrew for YOUR TENTS and YOUR GODS uses the same letters with only a slight change of order,

Elohecha

("Your gods") versus

Ohelecha

("Your tents"). The motivation for breaking away from the Kingdom of David had been at least in part a desire to commit idolatry. Jeroboam almost immediately set up two gold calves and all the Northern Kingdom began worshipping them].
The

Midrash

continues: <<Rabbi

Shimeon

the son of

Menasiah

said: Israel will not see a blessing until they return and seek out the three things they rejected. As it says in Hosea:"AFTERWARD SHALL THE CHILDREN OF ISRAEL RETURN, AND SEEK THE LORD THEIR GOD, AND DAVID THEIR KING; AND SHALL FEAR THE LORD AND HIS GOODNESS IN THE LATTER DAYS" (HOSEA 3:5). This means:

[Hosea 3:5] AFTERWARD SHALL THE CHILDREN OF ISRAEL RETURN, AND SEEK THE LORD THEIR GOD, - this is the Kingdom of Heaven.
AND DAVID THEIR KING; - This is the Kingdom of the House of David.
AND SHALL FEAR THE LORD AND HIS GOODNESS IN THE LATTER DAYS: This is the building of the Third Temple.

Another Midrash says:
<<About the Ten Tribes it is written: "WOE TO THEM THAT DEVISE INIQUITY, AND WORK EVIL UPON THEIR BEDS! (Micah 2;1) which is at night. Also even during the day [they do the same] "WHEN THE MORNING IS LIGHT, THEY PRACTISE IT" (Micah 2;1). In the Generation of the deluge none survived. Why should these [from the Ten Tribes] have survived" They survived by virtue of the righteous men and women who were destined to emerge from them.>>







See also:
Biblical Proofs
http://www.britam.org/Proof/ProofsIntro.html
Main Page