"David and Bath Sheva"
by Yair Davidiy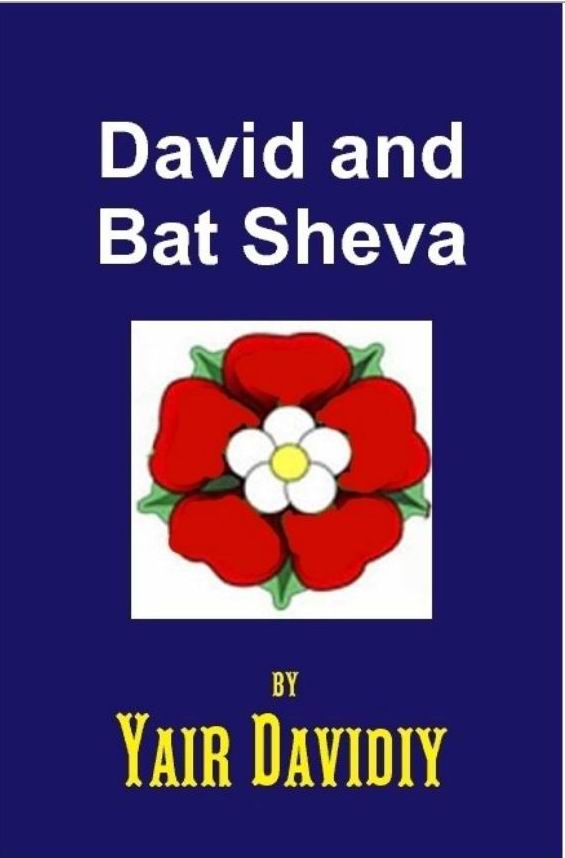 Now AVAILABLE!


Price $15 (includes postage and handling, etc) and has 280 pages.

David and Bath Sheva
The Case for Exonerating King David
by Yair Davidiy,
Israel, 2016, 5776
208 pages

$15 (Price includes shipping and handling, etc.).

For almost 3000 years the name of King David has been smeared.
This book discusses the story of David. A special focus is placed on the case of David and Bath Sheva.
The simple meaning of part of the Bible text leads us to understand that David took the wife of one of his soldiers.
When the woman was pregnant he tried to bring the soldier to go to his house apparently intending that he think he was the father.
The soldier refused to go home so David gave orders that his death in battle should be engineered.
Consequently the prophet Nathan rebuked David and David bore a curse from God Almighty.
At first this story appears very simple and straightforward.
Such is not the case.
A close study of the verses and additional information present an entirely different picture.
This work is exciting, interesting, illuminating, informative.
You will learn from it.
You will learn about the Bible.
You will learn about Ancient Israel and the men surrounding the monarchy.
You will enjoy the learning and in the process begin the exoneration of the King of ALL ISRAEL!

The time has come.
Be part of history.
Become history in the making by buying our book and reading it.

David and Bath Sheva by Yair Davidiy.

Only $15.

Buy Now.




Publications

"David and Bath Sheva" by Yair Davidiy is published by Russell-Davis Publishing, Jerusalem, Israel, 2016.
"David and Bath Sheva" may be obtained in our
PayPal Online Book Store
or by sending a local check for
$15 to:
Yair Davidiy
Brit-Am
2017 Van Buren St.
Hollywood
FL 33020
USA


OR (Outside of North America):
Yair Davidiy
POB 595
Jerusalem 9100402
Israel

The price ($15) includes postage by airmail.
If the book(s) do not meet your expectations you may receive your money
back as long as you notify as within a month of receiving your order.
The books are attractively presented, of good quality, easy to read and,
most important of all, contain information of great value to you and
everyone about you.