Brit-Am
Bible Codes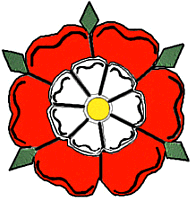 Ulster

in Biblical

Codes


Brit-Am Vindicated
by Bible Codes


Note these articles have been written with the use of the program
Bible Search Pro
for details see:

http://www.TorahSoft.com


Ulster in Brit-Am Bible Codes


Contents:
1. Ulster and Judah
2. Ulster, Joseph, Tartan, and the Land of Canaan
3. Ulster, Ephraim, and America?
4. Ulster and America Again.
5. Belfast and Israel.

1
. Ulster and Judah





This is the lowest result received for Ulster at a reversed sequence of 521. Begins at 2-Kings 21:4 where it speaks of the deeds of King Menasseh of Judah. Crosses 2:Kings 17:20, 20:10 20:2, 19:30, 19:21.
In the matrix we have emphasized the expression "REMNANT THAT IS ESCAPED OF THE HOUSE OF JUDAH" where the last letter of the word-root "REMNANT" forms part of the name ULSTER:
[2-Kings 19:30] AND THE REMNANT THAT IS ESCAPED OF THE HOUSE OF JUDAH SHALL YET AGAIN TAKE ROOT DOWNWARD, AND BEAR FRUIT UPWARD.

Ireland in general in our Brit-Am Bible Codes analysis was found to be strongly associated with Judah in some way or other.


2. Ulster, Joseph, Tartan, and the Land of Canaan





ULSTER at a sequence of 1639. Begins at Genesis 37:1 (Jacob in Canaan), Crosses Genesis 37:31 (selling of Joseph), 38:26 (Judah and Tamar), 40:4 (Joseph in Prison), 41:12 (Pharoah informed of the abilities of Joseph, a "Hebrew youth"), 41:44 (the appointment of Joseph over Egypt.
In the matrix we have emphasized ULSTER intersected by the LAND OF CANAAN, THE COAT OF JOSEPH (of Tartan color and design?), and the name JOSEPH.
In the Bible " LAND OF CANAAN" is the usual term for "Land of Israel".
Many settlers from Scotland came to Uster and the Coat of Joseph was a Coat of Pasim meaning variegated colors in a tartan (Scottish type) design.





3. Ulster, Ephraim, and America?





ULSTER

at a sequence of 2182. begins Isaiah 17:1 on "

FROM EPHRAIM

" meaning the whole Northern Kingdom, includes Isaiah 19:21 Egypt, 22:17 Exile and Wandering, 24:22 Imprisonment, 27:12 Regathering of the Ten Tribes individual by individual, and (Isaiah 29:11) reading of the Book whose meaning is hidden.

ULSTER

intersects with "

MeEPHRAIM

" (from Ephraim), with

MiTaLTaL

(wander, move) and one explanation of the name "Scot" is wanderer.
Also joins

AMeRiKRA

at the bottom which could be a form of America. The Ulster-Scotch (Scoth-Irish) have been very important in the USA and most Presidents of America have come from their stock. The line in which this word is found could even be read to say "make known the BOOK (or Constitution) to America".
Scots-Irish from Ulster have contributed much to the USA while fighting determinedly to remain part of Britain whom we identify with Ephraim.



The Constitution of the USA and the guiding principles behind it are said to derive from the Declaration of Arbroath in Scotland and much of the heritage of Scotland as well as a good part of the ethnic base continued into Ulster.
See:
"Brit-Am Now"-618
#3. Alexander Klienforth and Robert Munro: More Strong Evidence Justifying Brit-Am. New Proof Vindicating Brit-Am: Manasseh, Scotland, and the USA
4. Ulster and America Again




Matrix of 931 shows
ULSTER

with the word

AMeRIKah

at its base. In Modern Hebrew this would not be an acceptable way to spell

America

since it lacks a final "ah" but technically in Hebrew it also does not need it. The word is recognizable as saying

AMeRIKah

. This point helps confirm the principle behind the Bible Codes in general.
Other points of note are the expression

LAND OF EGYPT

and

LAND OF RAMSES

.
In principle the present Exile of Judah and Joseph (especially) is represented by Egypt.
In addition to that, the Irish and Scottish had a tradition that they came out of Egypt and as we have shown in our works they in effect meant that they were descended from Israel. In the Court of the Frank Emperor Charlemagne the Irish were referred to as "Egyptians" apparently due to their tradition of an Egyptian sojourn.
On the next line we find

THE SONS OF JACOB

and

ISRAEL.

.
5. Belfast and Israel





BELFAST

is the capital of Ulster and the name is often used as synonymous with Ulster. This shows BELFAST at a reverse sequence of 81. It begins at 1-Chronicles 4:43 and and going upwards ends at 1-Chronicles 5:10.
Here are the highlighted names that intersect or lie close to BELFAST. The siginificance of these names in a Lost Ten Tribes context should be clear to followers of Brit-Am writings.



KING OF JUDAH




THE CHILDREN OF SIMEON




THE REMNANT OF AMALEK




JOSEPH




THE FIRSTBORN OF ISRAEL




THEY WERE WHO EXILED BY TIGLATHPILESER




IN THE LAND OF GILEAD



These results are quite significant and impressive and cannot be attributed to chance.




More
Brit-Am Articles
on the Bible Codes


For More on Brit-Am Bible Codes
including General Information along with results from specific nations go to:
Bible Codes and Brit-Am:
List of Articles

Join the Brit-Am Ephraimite
Discussion Group
Just Send an
e-mail
with "Subscribe"
in the Subject Line

Main Page

Offerings and Publications