Brit-Am
Bible Codes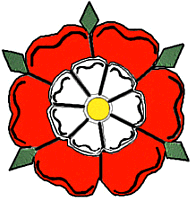 Sweden

in Biblical

Codes


Brit-Am Vindicated
by Bible Codes


Note these articles have been written with the use of the program
Bible Search Pro
for details see:

http://www.TorahSoft.com


Sweden in Brit-Am Bible Codes


Sweden, Judah, and Asher





At a reversed sequence of 223. Begins at Genesis 23:50 (recalling the presence of Joseph at the birth of Machir son of Menasseh) and ends at SWEDEN (yellow on orange) in vertical alignment. Derived from The top line (yellow on blue) reads BETWEEN THE CHILDREN OF JUDAH AND THE CHILDREN OF JOSEPH. ASHER (yellow on green) is found twice nearby on the right. ISSACHAR is at the bottom which is actually the beginning of the name since the sequence is reversed. At the far right is SIMEON.




Sweden is the Realization of Gad!
Orjan Svensson: The "those listed of the Tribe of Gad" (Numbers 1:25) is intersected by the Name of Sweden!












At a reversed sequence of 7 . From 1-Kings 18:45 to 18:44. At the bottom (actually the top) is LEVI (yellow on orange) while the next line with the initial "S" of SWEDEN forms part of the Hebrew expression "VE-YIGSHAM GAD" which roughly means "Gad Became Materialised". Here as in English "Materialised" can mean "He realized himself" or "He adopted materialistic values". GaD is red on maroon. Brit-Am identifies Sweden primarily with the Goths and Swedes.



The Bible Codes confirm Brit-Am Beliefs.
They are in their own right strong proofs of the Brit-Am truths.


More
Brit-Am Articles
on the Bible Codes


Brit-Am Replies to Queries:
Codes
BIBLE CODES SHOW THAT AUSTRALIA BELONGS TO JOSEPH!!
For Australia and New Zealand in the Bible Codes see:
Shmuel Treister
: "Australia and the Matrix"
"Australia and the
Land of Sinim
" by Yair Davidiy
"
Britain Encrypted
"

Join the Brit-Am Ephraimite
Discussion Group
Just Send an
e-mail
with "Subscribe"
in the Subject Line

Main Page

Offerings and Publications