Brit-Am
Bible Codes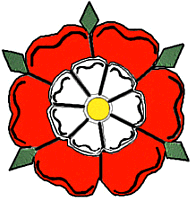 Belgium

in Biblical

Codes


Brit-Am Vindicated
by Bible Codes


Note these articles have been written with the use of the program
Bible Search Pro
for details see:

http://www.TorahSoft.com


Belgium in Brit-Am Bible Codes


Contents:

In general Brit-Am identifies Belgium with Benjamin though other elements are also present.
Brit-Am (see "the Tribes") identified the Walloons (from Belgium) with descendants of Bela(g) of Benjamin.
[Numbers 26:38] THE SONS OF BENJAMIN AFTER THEIR FAMILIES: OF BELA [pronounced as Bela(g)], THE FAMILY OF THE BELAITES...







The text is from Job 20:17: HE SHALL NOT SEE THE RIVERS, THE FLOODS, THE BROOKS OF HONEY AND BUTTER.
What pertinence this has to Belgium remains to be considered but Belgium (BELGIAH in Hebrew) does appear in this verse in reversed sequence at the low interval of 3.
The word BELGIAH begins at the bottom of the matrix. The first letter of BELGIUM also forms the first letter of the word BELA.

We saw above that according to Brit-Am researches Belgium was name after the Belgae who in turn received their name from Bela of Benjamin.






More
Brit-Am Articles
on the Bible Codes


For More on Brit-Am Bible Codes
including General Information along with results from specific nations go to:
Bible Codes and Brit-Am:
List of Articles

Join the Brit-Am Ephraimite
Discussion Group
Just Send an
e-mail
with "Subscribe"
in the Subject Line

Main Page

Offerings and Publications