Tribes


Brit-Am
Replies to Queries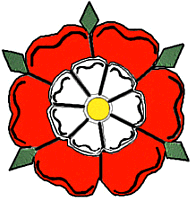 Questions
and Answers

Tribes
See also:
Tribal Characterictics
in A Nutshell
Contents:
1. What are the characteristics of Benjamin?
2. What Nation does Gad Represent.
3. When the Ten Tribes were deported did this include Simeon or not?
4. It is customary to speak of the Twelve Tribes of Israel but when one counts them there are thirteen. Why is this?
5. Where is Naphtali?
6. Is Issachar Finland?
7. Is Zebulon Holland?
8. What were the symbols of the Tribes?
9. The traditional "British-Israel" tendency is to identify Norway with Benjamin whereas Brit-Am identifies Norway with Naphtali and Benjamin with the Normans who from Normandy In France conquered England in 1066. Who do you explain the disparity of your positions?
10. Is Tribal Identity still of significance? If so, how can we know to what Tribe we belong?
11. What was the task of the Tribe of Levi?
12. Some people attribute negative qulaities to the Tribe of Dan. Is there anything of substance in this?
13. What significance do the different clans within the Tribes have?
14. Yair Davidiy: What Tribe do you Belong to?
15. It was prophesied that the Tribe of Asher would "dip his feet in oil". Is there a link to petroleum?
16. Is France Reuben?

1. Question: What are the characteristics of Benjamin?
Answer: Benjamin had an aristocratic quality. The Normans were descended largely from Benjamin.
See:
Concerning Benjamin in general see "The Tribes".
See also:
"Brit-Am Now"-110 #1. New Information on Benjamin and the Normans
2. Question: What Nations does Gad Represent. Answer: Gad is found in Sweden as described in our extract from "The Tribes" concerning Gad. See
"Orjan

"Brit-Am Now"-148
#1. STEPHEN SPYKERMAN: Experience in Sweden

"Brit-Am Now"-412
#4. Question on Ancient History

"Brit-Am Now"-415
#3. Question on Gu-ti

"Brit-Am Now"-427
#1. Orjan Svensson: Hebrew Place-Names in Sweden (Blekinge)

"Brit-Am Now"-430
#6. The Hebrews word "sin", god, good?

"Brit-Am Now"-524
#7. Were the Getae "Children of Moses"?

3. Question: When the Ten Tribes were deported did this include Simeon or not? Answer: Most of Simeon was exiled along with the Ten Tribes though a sizeable portion of Simeon also remained with Judah or re-attached itself to Judah later. The Khazars had a tradition that they descended from the tribes of Simeon and Manasseh. See
"Brit-Am Now"-584 #1. Question on the Tribe of Simeon
Brit-Am Now"-593 #4. Was Simeon Ruled by Ephraim? 4. Question: It is customary to speak of the Twelve Tribes of Israel but when one counts them there are thirteen. Why is this? Answer: Twelve as a number has special value in Biblical terms. Scripture only counts twelve tribes by either: a. Counting Ephraim and Manasseh as the one Tribe of Joseph.
b. Not counting Levi since Levi was scattered amongst the other Tribes.
c. Not counting Simeon who was surrounded by Judah and to a degree included within Judah.
See:
"Brit-Am Now"-354
#1. How Many Tribes Were There?
"Brit-Am Now"-309
#1. Twelve Tribes or Thirteen and the Universe
5. Question: Where is Naphtali? Answer: See:
"Brit-Am Now"-331
#3. Norway: New Insights?
"Brit-Am Now"-656
#1. Jacob Jonker: Naphtali and Goodly Words?
6. Question: Is Issachar Finland? Answer: "Brit-Am Now"-331
#2. Questions on Issachar
"Brit-Am Now"-354
#7. William the Conqueror and Finland?
"Brit-Am Now"-445
#7. Finland Subsidizes Quislings in Israel
"Brit-Am Now"-474
#3. Issachar and Troy? New Possibilities?
7. Question: Is Zebulon Holland? Answer: "Brit-Am Now"-342
#3. A Dutch Goddess from Zebulon?

"Brit-Am Now"-407
#3. Letter from the Netherlands

"Brit-Am Now"-429
#1. Holland-Zebulon in Danger?

"Brit-Am Now"-500
#6. Question on Holland, Bermuda, Bahamas, and Trinidad

"Brit-Am Now"-561
#2. Steve Coneglan: Insights about Zebulon

8. Question: What were the symbols of the Tribes? Answer: "Brit-Am Now"-363
#1. Tribes and Animal Symbols 9. Question: The traditional "British-Israel" tendency is to identify Norway with Benjamin whereas Brit-Am identifies Norway with Naphtali and Benjamin with the Normans who from Normandy In France conquered England in 1066. Who do you explain the disparity of your positions? "Brit-Am Now"-363
#2. Tribal Identifications: Benjamin in Norway?
#3. Richard Griffin: Beserker warriors and the tribe of Benjamin
10. Question: Is Tribal Identity still of significance? If so, how can we know to what Tribe we belong? Answer: "Brit-Am Now"-364
# The Pathway Back and Tribal Identity
"Brit-Am Now"-454
2. Question on Individual Tribal Identifications
11. Question:What was the task of the Tribe of Levi? Answer: "Brit-Am Now"-430
#2. The Tribe of Levi 12. Question:Some people attribute negative qualities to the Tribe of Dan. Is there anything of substance in this? Answer: "Brit-Am Now"-466
#5. Question on the Tribe of Dan and the Snake
"Brit-Am Now"-468
#1. Dan the Great
13. Question: What significance do the different clans within the Tribes have? Answer: "Brit-Am Now"-519
#3. 70 Clans of Israel versus 70 Nations
"Brit-Am Now"-557
#2. Seventy Gentile Nations, Abrahamic Groups, Israelite Clans
14. Question: Yair Davidiy: What Tribe do you Belong to? Answer: There are twelve or thirteen possibilities (when Joseph is divided into Ephraim and Manasseh) out of which four appear the most likley and out of those four the feeling is closer to two. I am publishing the answer to this question since it interests quite a few people and others may learn from it. In principle however we prefer to maintain a low personal profile.
Like most people I cannot say for sure which Tribe my family belongs to.
My mother was Jewish (Maiden Name "Jacoby") and my father was from Wales.
His family name (in Wales) was "Russell-Davis" though in Australia he only used the surname "Davis". Israelite Tribal affiliation goes through the father.
Maybe on my father's side my ancestors were not Israelites. This is unlikely but if so I (i.e. my descendants) will presumably be associated with the Tribe amongst whom they dwell and identify with (Ezekiel 47:22) meaning Judah.
We believe however that we are indeed of Israelite descent and my father's family had this belief for
some time back.
Based on various indications the probabilities include Judah, Simeon, Levi, Dan, and Joseph, but for all I know the reality may actually be one of the other tribes.

Judah seems the most likely because:
We are Jewish by religion and identify with Judah and seem to get on best with Judah.
The name Davis means son of David like Davidson, Davies , etc. In principle David is a popular name so a lot of unrelated people could have received names like "Davis" etc.
http://britam.org/genealogy/genealogy.html
In reality however the name "Davis" does show an ethnic dimension probably originating in North Wales, now found (as "Davies") more in Southwest Wales, and in the USA (as "Davis") is overwhelmingly concentrated in most of the former "Confederate" States.
http://www.hamrick.com/names/
We may therefore assume that the name has an ethnic connection and there is a legend that it relates back to King David. "Russell" (in "Russell-Davis") is of Norman origin and is a nickname for someone with red hair meaning literally "The Little Red-Head". "David" had red hair (1-Samuel 16:12 translated as "ruddy") and was nicknamed the "Little One" [1-Samuel 16:11 translated as "youngest"] .
Even if we are descended from King David however this is no big deal.
David (like Levi) was to have innumerable descendants (Jeremiah 33:22 see "Ephraim" chapter six).
The Messiah is to be a descendant of David but apparently through the line of Solomon and if our family really is descended from David then it is more likely to be through one of the other twenty or more sons that David had.
[Oh well, you cannot have it all.] If the family really was originally from Judah it lost consciousness of its source and for this too there was a reason.

Simeon is a possibility since:
Simeon was prominent in Wales where our family comes from.
Simeon was associated with the professions of religious scribes and teachers. I was once a scribe and members of our family were often teachers. Simeon was close to Judah (Judges 1:3) and so are we.
Simeon was in the south and our family in the State of Israel has a tendency to gravitate through choice or circumstance in that direction. Simeon had personality characteristics not lacking in our family.

Levi is also considered since:
My grandfather (on my mother's side) had the Hebrew name "Yosef Levi" which may mean he was a Levite and often people from the same tribe marry with each other.
Levi was known for musical talent (but so was David) and this is found in our family though it "jumped over" me.
Levi was also a teacher and scholar and these proclivities are found amongst us.
Levites (or "Cohens" i.e. Priests also from Levi) mentioned in the Bible have names that are often found amongst males in our family.
One of my sons was obliged for a short time to use a pseudonym and the name he received is associated with Levi.
The Cohens (Priests) are part of Levi. The Hasmonean (Maccabee) dynasty that once ruled over Judah were a family of Cohens. They usually held the office of High Priest alongside that of King. I once did a favor for the manager of an Antique Store in Jerusalem. In lieu of payment and without asking he gave me a coin from the Hasmonean Era on which was inscribed in Hebrew, "Yehonatan, High Priest".
One of my sons is named Yehonatan so I gave the coin to him.

Dan may be the answer since:
Dan (along with Simeon) was prominent in Wales and Ireland and though coming from Wales we have often associated with the Irish.
Samson came from Dan and characteristics similar to those of Samson are found amongst our males.
One of the symbols of Dan was a snake (Genesis 49:17) and all my sons can handle snakes and understand them, one of them received a licence at a young age to catch them for scientific research, another used to give lectures about them. And there are other signs including family links with Denmark and Ireland in which place Dan was dominant.

Joseph is possible since:
We have some characteristics similar to those of Joseph.
We admire Joseph and in part live amongst people from Joseph.
We also are interested in the history, great men, and culture of Joseph, identify with Joseph, work for the good of Joseph, and labor for the reconciliation of Joseph with Judah.

This is four choices out of twelve and other possibilities (such as Benjamin) exist but a "gut" inclination would direct me to either Judah or Levi.

Nevertheless,
One of the other Tribes, for all we know, may be the real answer:
Usually a person has some kind of feeling in these matters that is reliable but not always so.
I once knew a man who said he was prepared to marry a Jewish girl from anywhere except Hungary but that is what he married. I was also acquainted with a girl who said she was prepared to go out with a member of any community except the Persian one.
Naturally her present husband comes from Persia.
In other words we do not really know. Various characteristics can be used as guides and so can our own predilections but being certain is another matter. 15. Question: It was prophesied that the Tribe of Asher would "dip his feet in oil". Is there a link to petroleum? Answer: See:
"Brit-Am Now"-543
1. Oil From the Tribal Territory of Asher?
"Brit-Am Now"-544
8. Oil and the Tribe of Asher
"Brit-Am Now"-545
2. Jeremiah Birningham: Asher and Oil
"Brit-Am Now"-546
#1. Brent Michael Keith: More on Asher and Scotsmen
16. Question: Is France Reuben? Answer: See:
"Brit-Am Now"-562
1. Parthia: The First Effusion of Reuben?
Sources on the Tribes "Brit-Am Now"-369
#4. The Pathway Back and Tribal Identity
"Brit-Am Now"-430
#2. The Tribe of Levi
"Brit-Am Now"-432
#1. Steve Collins: Cohans in Carthage?
"Brit-Am Now"-455
#7. Question on Gad in Persian Empire
#8. Tahat of Ephraim
"Brit-Am Now"-524
#6. Brit-AM and Tribal Identifications
#7. Were the Getae "Children of Moses"?
"Brit-Am Now"-593
#4. Was Simeon Ruled by Ephraim?
"Brit-Am Now"-604
#2. Questions on Tribal Symbols and the Tribes
"Brit-Am Now"-619
#9. Does the Father or mother determine what tribe you belong to?
"Brit-Am Now"-621
#2. Jay Tompkins: The Tribe of Benjamin and British Royalty?
"Brit-Am Now"-677
#5. The Tribe of Asher, Olive Oil, and Copper Furnaces
"Brit-Am Now"-685
#1. Steven Collins: Tara, Tamar in Ireland, Menasseh in the USA, and Gad in Germany
#3. Question Concerning Paternal versus Maternal Lineage
"Brit-Am Now"-692
#3. Gomer Place-Names in France and Spain
"Brit-Am Now"-702
#4. Robert Jones: France and Gad
"Brit-Am Now"-711
#3. The Future Tribal Significance of Encampment Around the Tabernacle
"Brit-Am Now"-744
#3. Israeli Stamps:
Tribal Symbols
"Brit-Am Now"-746
#1. Today is the Annual Feast-Day of Tribal Reconciliation
#2. LINDA FREEMAN: The Ten Tribes and Ezekiel 1
"Brit-Am Now"-761
#5. George Helon: Who is a Jew and Who is Not and Location of Tribe of Zebulon?
"Brit-Am Now"-772
#3. Jay: The Lost Tribes and the Spies
Brit-Am Now"-777
#1. Steve Coneglan: Parallels between Simeon and Australia
#4. Rabbinical Source: Repentance of Ten Tribes Precedes that of Judah?
#5. Should the Ten Tribes Keep the Law?
Brit-Am Now"-778
#I. Israel Feld: Ten Tribes to Repent First!
Brit-Am Now"-790
#6. The Khazars from Simeon
Brit-Am Now"-791
#4. Edward Anderson: Antagonism between the Tribes
Brit-Am Now"-797
#5. The Importance of the House of Israel and House of Judah
Brit-Am Now"-830
#5. List of "Israelite Nations"
Brit-Am Now"-835
#2. Questions on Family and Tribal Significance
Brit-Am Now"-848
#7. David Jackson: Autonomy of Israelite Tribes?
"Brit-Am Now"-860
#2. Dr Richard Griffiths: The Spartans & Simeon
"Brit-Am Now"-861
#4. Questions from David and Some Brit-Am Answers
(2) Which Tribes Can Conquer Which territories?
(3) Present day heads of the different Tribes today?
"Brit-Am Now"-945
#3. Stephen Spykerman: Simeon to be Scattered, and therefore not Australia
"Brit-Am Now"-946
#4. Wayne Laurence: Disagrees with Identifications
#6. Jack Flaws: Relative Tribal Positioning
#7. Individual Tribal Identifications on Brit-Am Site
"Brit-Am Now"-986
#1. Lasse Martinsen: Some Tribal Identifications
#3. Kevin Opp: Jews in USA (Benjamin?) cf. Jews in Israel
"Brit-Am Now"-990
#4. Traditional Burial Places of the Twelve Israelite Tribal Ancestors?
"Brit-Am Now"-994
#3. Article: "Dan and the Serpent Way. Dan in Northern Israel, Greece, and Elsewhere"
"Brit-Am Now"-1007
#2. Cam Rea: Simeon in Assyrian Captivity



Join the Brit-Am Ephraimite
Discussion Group
Just Send an
e-mail
with "Subscribe"
in the Subject Line

Main Page

Offerings and Publications

Return to Question and Answer
Table of Contents