Benjamin
Were the Normans from Benjamin? The Norwegians? The Belgians?

Brit-Am
Replies to Queries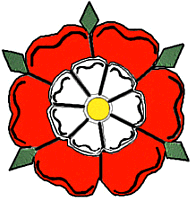 Questions
and Answers

Benjamin


Contents:
Answer: Sources "Brit-Am Now"-110
#1. New Information on Benjamin and the Normans

"Brit-Am Now"-111
#1. Acknowledgement re William Rufus in "Brit-Am Now"-110
"The Jewish Connection", by Philip Warren

"Brit-Am Now"-159
#2. wayne robinson: Benjamin

"Brit-Am Now"-180
#1. Steve Collins: Benjamin, Norway and wolves

"Brit-Am Now"-363
#2. Tribal Identifications: Benjamin in Norway?
#3. Richard Griffin: Beserker warriors and the tribe of Benjamin
"Brit-Am Now"-470
#4. Jackie Young:
Why were the Families of Benjamin Destroyed?




Join the Brit-Am Ephraimite
Discussion Group
Just Send an
e-mail
with "Subscribe"
in the Subject Line

Main Page

Offerings and Publications

Return to Question and Answer
Table of Contents