THE LOST TEN TRIBES AND
TSEREFAT
Britain, France, and Northwest Europe in Explicit Prophecy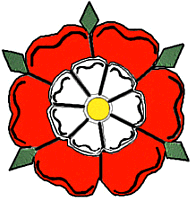 Biblical Locations
of the Lost Ten Tribes

Geographical Proof

by Yair Davidiy




Biblical Geographical Evidence


Tserefat

---
Zarephath
[Obadiah 1:20]
AND THE CAPTIVITY OF THIS HOST OF THE CHILDREN OF ISRAEL SHALL POSSESS THAT OF THE CANAANITES, EVEN UNTO ZAREPHATH; AND THE CAPTIVITY OF JERUSALEM, WHICH IS IN SEPHARAD, SHALL POSSESS THE CITIES OF THE SOUTH.

According to the Commentators, in the above verse Canaanites means Germany, Zarephath means France, or France and Britain, or France and the region to the north of France, or all of the said areas together. Sepharad means Spain. The verse should be rendered from the Hebrew original and in accordance with the Major Commentators as the following:


[Obadiah 1:20]
AND THIS FIRST EXILE OF THE TEN TRIBES OF ISRAEL [Rashi] WHO DWELL FROM GERMANY [=CANAANITES, Iben Ezra] AND HOLLAND [Jewish sources quoted by Calvin], EVEN UNTO FRANCE [=ZAREPHATH, Rashi, Iben Ezra, Radak, Abarbanel, Daat Sofrim] AND ENGLAND [= ZAREPHATH, Abarbanel] AND THE CAPTIVITY OF THE JEWS OF JERUSALEM IN SPAIN [=SEPHARAD, Targum Yehonatan] SHALL POSSESS THE CITIES OF THE SOUTH.


Taking the Classical Commentators as a whole we see that the Lost Ten Tribes were considered to be in the west, especially in France and Britain. According to the Geneva Bible of Calvin on Obadiah 1:20:
"By the Canaanites, the Jews mean the Dutchmen, and by Zarephath, France, and by Sepharad, Spain."

At all events Zarephath meant France (Rashi) and the north or France and Britain (Abarbanel) together. The verse was understood as saying that the Lost Ten tribes were in Zarephath (Rashi, Nachmanides).

In our book Ephraim and also in our Biblical Commentary on Obadiah we go into this subject in some depth, explaining each opinion, and giving some historical justifications for the identifications made.




Poem:

Zaraphath


The First Exile was of the Tribal Ten
Their faith in idols shown to be void,
Their land conquered, cities destroyed
Israel was separated from Judah then.
Some were taken to Assyria overland
Others were sent by ship to the west
Destined to fulfill a role God had planned
They would become the world best.
From different directions converged
Uprooted, migrating, moving, hordes
Until as whole nations they emerged.
All this is told in historical records.
ZAREPHATH is the name for France
Divine Providence, - not mere chance.
Abarbanel says it is England too
Holland, the Rabbis told John Calvin
Dutch dykes and Ocean Seas of blue.
In Warfare Israel would always win
Against Edom and heathen host.
Says Obadiah in Bible Prediction.
Joseph would be worth the most.
This is the truth, not mere fiction.
Obadiah chapter one, Verse Twenty.
Tells it all with Commentary aplenty.



Return to


List


of Geographic Proofs



---


Subscription to "Brit-Am Now" is free.
Just Send an


e-mail


with "Subscribe"
in the Subject Line



---

HOME





Your Offerings and Orders for our Publications