Atlantic Ocean

THE LOST TEN TRIBES
AND
TARSHISH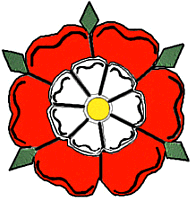 Biblical Locations
of the Lost Ten Tribes

Geographical Proof

by Yair Davidiy




Biblical Geographical Evidence


Tarshish


---



Tarshish





Isaiah speaks of exiled Israelites (from Ephraim and the other Tribes) returning by aeroplane and be ships from over the Atlantic Ocean:





[Isaiah 60:8]

"WHO ARE THESE THAT FLY AS A CLOUD AND AS THE DOVES TO THEIR WINDOWS?"



They fly on the clouds in Aeroplanes. When was it possible for this prophecy to be literally fulfilled before our times?





The Talmud (Baba Batra 75; b) says: <<When Israel sins somewhat, they are brought down like a fowl [flying away], as it says, AS FOR EPHRAIM, THEIR GLORY SHALL FLY AWAY LIKE A BIRD [Hosea 9:11]. When they gain merit, they are elevated like a cloud, as it says, WHO ARE THESE THAT FLY AS A CLOUD [Isaiah 60:8].>> So we see that in at least one place the Talmud speaks of the above verse in Isaiah (60:8) in connection to Ephraim meaning to the Lost Ten Tribes.





[Isaiah 60:9]

"SURELY THE ISLES SHALL WAIT FOR ME, AND THE SHIPS OF TARSHISH FIRST, TO BRING THY SONS FROM FAR, THEIR SILVER AND THEIR GOLD WITH THEM, UNTO THE NAME OF THE LORD THY GOD, AND TO THE HOLY ONE OF ISRAEL, BECAUSE HE HATH GLORIFIED THEE."




<SURELY THE ISLES SHALL WAIT FOR ME :> Iben Ezra Commentary: For I will give them a good reward.





THE SHIPS OF TARSHISH FIRST: Ships that plough the Atlantic Ocean bringing people back from America, Britain, and Western Europe.





(Isaiah 60:9)


"Surely the ISLES shall wait for me and the ships of Tarshish first, to bring thy sons from far" .




In Psalms (72; 10) "The Kings of Tarshish and of the ISLES" are mentioned together. The Aramaic Paraphrase explains that the "Isles" mentioned are those in the "Oceanic Sea" meaning those of The Atlantic Ocean according to Talmudic commentators [see "ARUCH HASHALEM" entry "Okyanus", where he says that the Okyanus was usually understood as being the Atlantic Ocean.]



The Talmud (Hullin 91b) also infers that Tarshish means the Atlantic Ocean and historically a major city-port named Tartessos and identified as Tarshish was located on the southwest coast of Spain. Tartessos-Tarshish at one stage was part of a maritime domain with probable establishments in Britain and Gaul. A portion of the Exiled Israelites were transported (as we have explained in the Brit-Am Commentary to Amos 4:2) to Spain which at that time was considered as part of Tarshish. These exiles later passed over to Gaul and the British Isles. The Biblical expression "Ships of Tarshish" means primarily those plying the Atlantic Ocean and therefore the "ISLES" mentioned in association with Tarshish and Israelites are those of Britain, America, and the coastline of North and West Europe.

Isaiah chapter two speaks of places in the Land of Israel such as Lebanon, and Bashan. Isiaha 2:16 then recalls "the ships of Tarshish" which the very early Aramaic translation known as Targum Yehonatan explains to mean "dwellers of the Isles of the Sea". We thus see a link between the two expressions. The significance of the Isles of the Sea from a Lost Ten Tribes perspective we have dealt with separately.

Steven Collins informs us that the great Jewish scholar, archaeologist, linguist, and author Cyrus Gordon considered the term Tarshish to apply to the American Continent.



For More information on this subject see:
The US Dollar Sign and Proof of Israelite Ancestry

Poem:


Tarshish


Isaiah chapter sixty verse eight
Speaks of doves returning to cote
Pigeons faithful to their mate.
As symbol of plane and boat
Sailing from lands remote
Heading towards their fate.
A new national polity to create.
They will fly home as a cloud
Children of Israel, good and proud.

Isaiah chapter sixty verse nine
Speaks of Western Coastal line.
Returning from the Wide Atlantic
To Land of Israel holy and romantic.
Coming in

Tarshish

ships
Doing duty in round trips.
Bringing their silver and gold
More valuables in the hold.
Together with their offspring
The whole family to bring.
From North American Coast


Ephraimite

heritage to boast.
From Holland and British Isles
Accompanied by Irish smiles.
From France and Belgium too
Sailing over the Ocean blue.
Sweden, Denmark, Norway,
To Israel make their fore-way.
Iceland, Finland, and Swiss.
Not a single one goes amiss.
Judah will have its own say,
On the great and glorious day.

British, Jews, Boers, and Dutch
From South Africa bringing much.
Australians and New Zealand
Return to the Hebrew Free Land.

This is what Scripture doth relate
We can only pray, hope, and wait.
Let us do what is good and right
As behooves an Israelite.



Return to


List


of Geographic Proofs



---


Subscription to "Brit-Am Now" is free.
Just Send an


e-mail


with "Subscribe"
in the Subject Line



---

HOME





Your Offerings and Orders for our Publications