IN THE NORTH WEST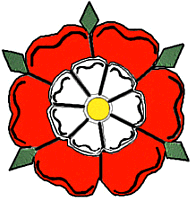 Biblical Locations of
the Lost Ten Tribes

Geographical Proof

by Yair Davidiy




Biblical Geographical Evidence


The North-West

---
Northwest from the land of Israel

Isaiah says (49:8) that the exiled of Israel will be preserved and become a covenant of people (in Hebrew a Brit-Am), who will establish the world and inherit wasted heritages. They will use released prisoners to colonize these heritages (49:9), as the British did at first in North America and Australia. They shall return from the north and from the west, and from the land of Sinim.
[Isaiah 49:12]
"BEHOLD, THESE SHALL COME FROM FAR: AND, LO, THESE FROM THE NORTH AND FROM THE WEST; AND THESE FROM THE LAND OF SINIM".

<<THE NORTH AND FROM THE WEST>>: This presupposes North-West from the Land of Israel. We have seen that they will return from
the West. Other verses show they will come from the North. Here we have north and west together indicating northwest. The main directions are north, northwest, and west. Australia (Sinim) is in the southeast.

For a Recorded Short Lecture on this Subject Click Here:
http://britam.org/Broadcasts/newBAMBI/Tarshishwest1.mp3
The Lost Ten Tribes in the West, Northwest, and in the Atlantic Ocean area of Tarshish (ca. 17 minutes)
Poem. Ephraim in the West
Ephraim will be in the West
Beyond the Straits of Gibraltar.
The Almighty knows best
To the Jerusalem Holy Altar
Shall they bring their offering.
The US and Britain are Joes
Says the Brit-Am proffering
Defeating all the pagan foes
Healing many universal woes.
This is reality plain and clear
Hebraic vitality, no bane nor fear
Prophetic words for all to hear
As seen in records archival
Spoken out in the Holy Bible
Brit-Am has no worthy rival.
Help maintain Brit-Am survival.
For the sake of family and kin
Send Brit-Am a handsome giving
That we may hold out and win
More Space in Land of the Living.

Return to


List


of Geographic Proofs



---


Subscription to "Brit-Am Now" is free.
Just Send an


e-mail


with "Subscribe"
in the Subject Line



---

HOME





Your Offerings and Orders for our Publications