Ephraim and Nobility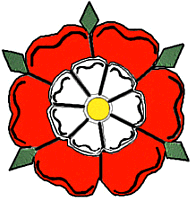 Biblical Locations
of the Lost Ten Tribes

Scriptural Proof
The Joseph Aspect

by Yair Davidiy


Biblical Evidence: The Joseph Aspect

Nobility
The Names "Ephraim" and "Ephrathite" (somebody from Ephraim) connote nobility as remarked upon by the Sages.
[Jeremiah 31:20]
"IS EPHRAIM MY DEAR SON? IS HE A PLEASANT CHILD? FOR SINCE I SPAKE AGAINST HIM, I DO EARNESTLY REMEMBER HIM STILL: THEREFORE MY BOWELS ARE TROUBLED FOR HIM; I WILL SURELY HAVE MERCY UPON HIM, SAITH THE LORD."
<EPHRAIM MY DEAR SON. Rabbi Yehoshua ben Levi said: [the word Ephraim
means] someone who grew up in a palace [i.e. a noble]. Rabbi Yehoshua ben
Nachman said: [the word Ephraim means] a master and governor. Said Rabbi
Pinchas, our forefather Jacob when he passed away coronated Ephraim with a
crown and made him the head of the tribes, the chief of the assembly, the
most handsome and exalted of my descendants will be called by his name.>>
(Midrash YaYikra Rabah 2;3).
This Midrash refers to the fact that the very name Ephraim connotes nobility
(as explained at length in our work Ephraim) whereas Menasseh connotes
representative Accountable Democracy. Ephraim dominates Britain and
Menasseh is prevalent in the USA. Ephraim (nobility, the aristocratic
principle of government) still prevails in Britain whereas the democratic
Principle is paramount in the USA.
See our book,
"Ephraim"
where we have spoken at great length on this issue.