Israelite Tribal and Clan


Notsrim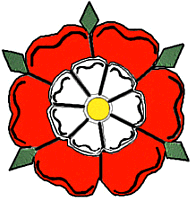 Biblical Locations
of the Lost Ten Tribes

Scriptural Proof
Attributes in Exile

by Yair Davidiy


Notsrim




Biblical Evidence:
The Predicted Role of the Ten Tribes

They shall worship the Baal (Hosea 2:8, 2:13, 2:16) like the Celts in Britain and Gaul once did. Baal was a god who died and was resurrected. They shall mistake Baal for the God of Israel (Hosea 2:16).

[Hosea 11:12]
"EPHRAIM COMPASSETH ME ABOUT WITH LIES, AND THE HOUSE OF ISRAEL WITH DECEIT: BUT JUDAH YET RULETH WITH GOD, AND IS FAITHFUL WITH THE SAINTS."

They shall be called "Notsrim" in Hebrew. This term later came to be applied to Christianity and from the beginning had religious connotations.


[Jeremiah 31:6] FOR THERE SHALL BE A DAY, THAT THE WATCHMEN [Hebrew: Notsrim] UPON THE MOUNT EPHRAIM SHALL CRY, ARISE YE, AND LET US GO UP TO ZION UNTO THE LORD OUR GOD.

The word translated above as "WATCHMEN" (THE WATCHMEN UPON THE MOUNT EPHRAIM in Jeremiah 31:6) in Hebrew is "Notsrim". This term in Hebrew came to mean "Christian" and Jeremiah was in fact prophesying that the Lost Ten Tribes in the latter Times would be Christians prior to their return.

In our book "Ephraim" we spoke on this point at length. We may have made a mistake in speaking too bluntly and in mixing known fact with speculation. We should not have needlessly given cause for offence. Most of our supporters and many of our friends are Christians. We consider (in line with Maimonides concerning Christianity and Islam in general) that Christianity is a tool of Divine Providence through which the Gentiles will become more acquainted with Biblical Truth.

Specifically Christianity is the means by which most of the Lost Ten Tribes will first become acquainted with their Israelite Identity and its significance. As such Christianity is our ally and not our adversary. A good portion of those Christians who support Brit-Am emphasize the Hebrew roots of their religion while recognizing the paganism that has been adopted by mainstream Christianity.

At all events the point is that the Lost Ten Tribes must be sought for amongst Christian nations.They are not amongst the Jews, neither are they muslims, or pagans. They must be sought for amongst those Christian nations that emphasize Biblical truth. Whether one agrees with Brit-Am or not on religious matters this claim of ours has Biblical and historical substance and is an additional powerful proof when impressing "Judah" as to who the Lost Ten Tribes are and where they are to be found at present.

The Lost Ten Tribes were exiled for their sins. Their offenses included the
worship of the pagan god "baal":


[2 KGS 17:6]
"IN THE NINTH YEAR OF HOSHEA THE KING OF ASSYRIA TOOK SAMARIA, AND CARRIED ISRAEL AWAY INTO ASSYRIA, AND PLACED THEM IN HALAH AND IN HABOR BY THE RIVER OF GOZAN, AND IN THE CITIES OF THE MEDES."

[2 KGS 17:7]
"FOR SO IT WAS, THAT THE CHILDREN OF ISRAEL HAD SINNED AGAINST THE LORD THEIR GOD, WHICH HAD BROUGHT THEM UP OUT OF THE LAND OF EGYPT, FROM UNDER THE HAND OF PHARAOH KING OF EGYPT, AND HAD FEARED OTHER GODS,"
[2 KGS 17:8]
"AND WALKED IN THE STATUTES OF THE HEATHEN, WHOM THE LORD CAST OUT FROM BEFORE THE CHILDREN OF ISRAEL, AND OF THE KINGS OF ISRAEL, WHICH THEY HAD MADE"
.[2 KGS 17:10]
"AND THEY SET THEM UP IMAGES AND GROVES IN EVERY HIGH HILL,
AND UNDER EVERY GREEN TREE:"
[2 KGS 17:16]
"AND THEY LEFT ALL THE COMMANDMENTS OF THE LORD THEIR GOD, AND
MADE THEM MOLTEN IMAGES, EVEN TWO CALVES, AND MADE A GROVE, AND WORSHIPPED
ALL THE HOST OF HEAVEN, AND SERVED BAAL."


<<AND SERVED BAAL>>: baal worship was one of their distinguishing
characteristics. The Israelite "Celts" in Britain also worshipped the baal
as we have noted several times.



<<Baal. The worship of fire is associated with both Baal and Moloch in

ancient times. There is the familiar story of Elijah and the prophets of

Baal in I Kings 18. An idea of the extent of Baal worship is found in

Ireland. Abundant traces are preserved to this day in place names and in

dedications of ancient temples to Baal. The tradition remains at

Glendalough, County Wicklow, Ireland, that in ancient times the heathen

priest used to ascend the fine round stone tower, now restored, and at

sunrise called aloud the name of Baal four times, once from each of the

four openings at the summit of the tower which face the cardinal points of

the compass. Baal worship is believed to have continued until the time of

St. Patrick. There are many remnants of old fire worship and sacrifice of

children to Moloch in Scotland. Only a century ago on an estate in Scotland

it was the practice of peasants on May Day to gather round a fire and throw

their children across from one to another through the fire. Other similar

descriptions come from Devonshire and in Ireland at fires called Beltina,

or Baal fires. Beltane is the name of the first of May in Scotland which

even now commemorates the ancient name of Bel>>
Victoria Institute, 44:125; 6:267; 27:185-186.