body style="margin-left: 70px;margin-right: 70px;margin-top: 70pt;margin-bottom: 70pt;">
that takes individual points that were promised, gathers together all Biblical verses concerning these points, and shows how they have been fulfilled amongst Western Nations especially the English Speaking Peoples.
This present series (My Biblical Fathers) however takes a different approach.
Here we are going through the Bible from beginning to end and examining the Promises as they come along in the context of their appearance.

In our previous article concerning the first Hebrew,
Abraham the Patriarch
http://www.britam.org/Patriarch.html
we saw how Abraham was promised that his offspring would become a Great Nation and a Source of Blessing for all Mankind.
He was Promised the Land of Canaan and a great multitude of Descendants.
These blessing were confirmed and strengthened several times. Abraham was promised that he would become A GREAT AND MIGHTY NATION in whom all Nations will be blessed and who will do Justice and Judgment! The Material Power-based Israelite Blessings were Unconditional. They would receive THE GATE OF THOSE WHO HATE THEM (Genesis 24:60).
Abraham was told that in Isaac would his seed be called (Genesis 21:12) and through Isaac would the blessings be inherited (Genesis 17:21). As far as the Almighty is concerned Isaac is the only son of Abraham (Genesis 22:12). Isaac married Rebecca who had been blessed by her family that she would be the mother of "alfei revava" meaning many many millions that would benefit from untrammeled increase and that her offspring should possess the gate of those that hate them meaning Strategic Points of international importance (Genesis 24:60).
See below: 1. Rebecca Wife of Isaac

Background
Isaac was 40 years old when he married Rebecca who conceived and gave birth to twins, Jacob and Esau. It had been prophesied that one would serve the other which is usually understood to mean that the elder (Esau) would serve the younger (Jacob) but not necessarily so (Genesis 25:23).
See below 2. The Birth of Esau and Jacob
Esau was also called Edom (Genesis 25:30). Esau technically was considered the firstborn but he sold his firstborn rights to Jacob (Genesis 25:33).
Due to famine Isaac moved to Philistine territory in Gerar.
See below 3. Isaac is blessed in Gerar: Inheritance of Blessing to Abraham Conformed.
The Almighty appeared unto him and promised all the lands and blessings that had been promised to Abraham his father (Genesis 26:2-5).
Isaac moved to beer Sheba and again God appeared unto him and again blessed him. (Genesis 26:24).
When Isaac grew old he wished to bless Esau his son before he died. It was Jacob however who would disguise himself as Esau and take the blessings for himself.

1. Rebecca Wife of Isaac:
Alfei Revava, thousands [tens?]of millions, automatic increase, strategic gates. Stars of heaven, sand of sea-shore.
Rebecca the wife of Isaac was blessed by her family that she should be the mother of thousands of millions or of tens of millions depending upon how the Hebrew expression "alfei revava" is interpreted (Genesis 24:60). She was also blessed that her seed should:
POSSESS THE GATE OF THOSE WHICH HATE THEM which ties in with the Promise to Abraham that his SEED should be AS THE STARS OF THE HEAVEN, AND AS THE SAND WHICH IS UPON THE SEA SHORE; AND THY SEED SHALL POSSESS THE GATE OF HIS ENEMIES (Genesis 22:17).

[Genesis 24:60] AND THEY BLESSED REBEKAH, AND SAID UNTO HER, THOU ART OUR SISTER, BE THOU THE MOTHER OF THOUSANDS OF MILLIONS, AND LET THY SEED POSSESS THE GATE OF THOSE WHICH HATE THEM.
"THOUSANDS OF MILLIONS": In Hebrew "alfei revavah" or thousands of ten thousands i.e. tens of millions according to the simple understanding of the language as now employed BUT it could also be construed as meaning many many more as the KJ has done. Other blessings speak of the seed of Israel becoming as the sand of the sea and as the stars in heaven for multitude.
Very very many people, extremely numerous as explained in Brit-Am Proof.
Immense Multitudes
http://www.britam.org/Proof/Blessings/blessNumbers.html
Alfei Revava in Hebrew also indicates an independent growth and automatic increase without limitation. "Revavah" connotes not only "ten thousand" but also ongoing multiplication. "Eleph" (thousand) was a statutory unit but "revavah" was not. Revavah has an unlimited aspect about it. It is the highest unit used by the Bible and represents a continued expansion (Shlanger).
http://britam.org/manasseh/menasseh.html
http://britam.org/manasseh/menasseh.html#Presidents

Strategic Gates
LET THY SEED POSSESS THE GATE OF THOSE WHICH HATE THEM:
We have gone through this elsewhere. It means strategic thoroughfares such as those possessed in the past by Britain and the USA e.g. Panama, Gibraltar, Falklands, Suez, Malta, etc. Even now the USA has numerous overseas bases strategically located that it can employ to penetrate the territory of potential enemies. Even the Space Program to a degree serves the same purpose.
This practice of acquiring GATES of potential adversaries THOSE WHICH HATE THEM was always a fundamental pillar of American and British foreign and military policy. It was unique to them and they succeeded in it.
According to the blessings as given in the Book of Genesis on the straight-forward literal level Britain and America MUST comprise the Lost Ten Tribes of Israel.

2. The Birth of Esau and Jacob
[Genesis 25:19] AND THESE ARE THE GENERATIONS OF ISAAC, ABRAHAM'S SON: ABRAHAM BEGAT ISAAC:

[Genesis 25:22] AND THE CHILDREN STRUGGLED TOGETHER WITHIN HER; AND SHE SAID, IF IT BE SO, WHY AM I THUS? AND SHE WENT TO ENQUIRE OF THE LORD.

[Genesis 25:23] AND THE LORD SAID UNTO HER, TWO NATIONS ARE IN THY WOMB, AND TWO MANNER OF PEOPLE SHALL BE SEPARATED FROM THY BOWELS; AND THE ONE PEOPLE SHALL BE STRONGER THAN THE OTHER PEOPLE; AND THE ELDER SHALL SERVE THE YOUNGER.

One would be stronger than the other; one would serve the other.
THE ELDER SHALL SERVE THE YOUNGER is translated from the Hebrew "Rav [the elder] ya-avod [shall serve] Tsair [the younger]" BUT it could ALSO be interpreted as saying "The elder shall be served by the younger". Both interpretations are correct and refer to different periods and different situations. If Israel merits and fulfills its destined tasks Israel will rule over others. If Israel does not do as it should it is liable to be ruled over.
For further explanation of the verse and its interpretation See:
http://britam.org/Genesis/Gen25to28Toldot.html

[Genesis 25:24] AND WHEN HER DAYS TO BE DELIVERED WERE FULFILLED, BEHOLD, THERE WERE TWINS IN HER WOMB.

[Genesis 25:25] AND THE FIRST CAME OUT RED, ALL OVER LIKE AN HAIRY GARMENT; AND THEY CALLED HIS NAME ESAU.

[Genesis 25:26] AND AFTER THAT CAME HIS BROTHER OUT, AND HIS HAND TOOK HOLD ON ESAU'S HEEL; AND HIS NAME WAS CALLED JACOB: AND ISAAC WAS THREESCORE YEARS OLD WHEN SHE BARE THEM.

[Genesis 25:33] AND JACOB SAID, SWEAR TO ME THIS DAY; AND HE SWARE UNTO HIM: AND HE SOLD HIS BIRTHRIGHT UNTO JACOB.
Saadia Gaon says that by this deed Jacob earned the right to claim later that he was the firstborn in place of Esau: "AND JACOB SAID UNTO HIS FATHER, I AM THY FIRST BORN, ESAU" (Genesis 27:19).

3. Isaac is blessed in Gerar:
Inheritance of Blessing to Abraham Conformed, Unconditionality of the blessings, multiplied as the stars of heaven, all families of the earth to be blessed through the descendants of Isaac.
[Genesis 26:3] SOJOURN IN THIS LAND, AND I WILL BE WITH THEE, AND WILL BLESS THEE; FOR UNTO THEE, AND UNTO THY SEED, I WILL GIVE ALL THESE COUNTRIES, AND I WILL PERFORM THE OATH WHICH I SWARE UNTO ABRAHAM THY FATHER;

Isaac (and not Ishmael) was to receive the promises to Abraham.
"THY SEED": Yehudah Kiel points out that the intention here is to Jacob to whom Isaac later knowingly gave the blessing of Abraham (Genesis 28:4).

[Genesis 26:4] AND I WILL MAKE THY SEED TO MULTIPLY AS THE STARS OF HEAVEN, AND WILL GIVE UNTO THY SEED ALL THESE COUNTRIES; AND IN THY SEED SHALL ALL THE NATIONS OF THE EARTH BE BLESSED;
Many numerous populations, all the lands of the earth being blessed through him, and a source of good to others. It is interesting that stars are one of the themes commonly found in Israelite insignia, e.g. stars on the flag of the USA, of Australia, and New Zealand. Later in the dream of Joseph the ancestors of the Israelite Tribes were represented by stars (Genesis 37:9).
IN THY SEED SHALL ALL THE NATIONS OF THE EARTH BE BLESSED. This continues the theme of the blessing to Abraham:
" THOU SHALT BE A BLESSING" (Genesis 12:2).
"IN THEE SHALL ALL FAMILIES OF THE EARTH BE BLESSED"(Genesis 12:3)
"SEEING THAT ABRAHAM SHALL SURELY BECOME A GREAT AND MIGHTY NATION, AND ALL THE NATIONS OF THE EARTH SHALL BE BLESSED IN HIM?" (Genesis 18:18).
"AND IN THY SEED SHALL ALL THE NATIONS OF THE EARTH BE BLESSED" (Genesis 22:18).
Cf.
"AND THEIR SEED SHALL BE KNOWN AMONG THE GENTILES, AND THEIR OFFSPRING AMONG THE PEOPLES: ALL THAT SEE THEM SHALL ACKNOWLEDGE THEM, THAT THEY ARE THE SEED WHICH THE LORD HATH BLESSED" (Isaiah 61:9).
The full impact of this blessing may well lay in the future. Nevertheless as we have pointed out several times peoples whom Brit-Am has identified as substantially of Israelite descent have been a blessing on the whole to the rest of mankind.
This is in effect yet one more Brit-Am Biblical Proof that when taken in the context of all the other proofs as one complementary whole shows the present day identity of Brit-Am Israelite nations.

[Genesis 26:5] BECAUSE THAT ABRAHAM OBEYED MY VOICE, AND KEPT MY CHARGE, MY COMMANDMENTS, MY STATUTES, AND MY LAWS.
When one does good then ones children and their descendants are also blessed.
When Judah keeps the Law and studies Torah both Judah and Israel receive a blessing.

4. The Blessing in Beer Sheba. The promise is unconditional
[Genesis 26:24] AND THE LORD APPEARED UNTO HIM THE SAME NIGHT, AND SAID, I AM THE GOD OF ABRAHAM THY FATHER: FEAR NOT, FOR I AM WITH THEE, AND WILL BLESS THEE, AND MULTIPLY THY SEED FOR MY SERVANT ABRAHAM'S SAKE.
God said that he would keep His covenant with Isaac and the seed of Isaac for the sake of Abraham. This covenant had been made unconditionally.

5. Poem: The Blessings to Isaac

Blessings to Abraham the Hebrew
Devolved on his son Isaac too
Confirmed with even more strength
The Promised Lands with width and length
Isaac Received blessings in his life
The Enemy Gates promised to his wife.
Rebecca would have offspring
That would grow and become strong
Impeded in expanse by no-thing
Grow to become an immense throng
Descendants numerous as the stars
Multitudinous as Sand of the Sea
The USA flag with stars and bars
Raised over the Land of the Free
Blessed with spontaneous increase
Their numbers not suffer decrease
Ruling over every entrance in the world,
That gives control as strategic post
In every ocean their banner unfurled
For the glory of their Hebraic Host.
In every war they should win
Jacob to Esau is a twin.




---
---
---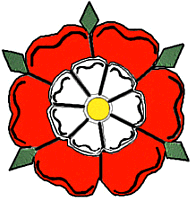 Pleased with what you read?
The Brit-Am enterprise is a Biblical work.
God willing, they who assist Brit-Am will be blessed.
Brit-Am depends on contributions alongside purchases of our publications
Click Here to make an offering.
Click Here to view our publications.
---
---
---
'It is impossible to rightly govern the world without
God or the Bible.'
George Washington
---
---

Brit-Am is the "still small voice" that contains the truth.
[1-Kings 19:12] AND AFTER THE EARTHQUAKE A FIRE; BUT THE LORD WAS NOT IN THE FIRE: AND AFTER THE FIRE A STILL SMALL VOICE.












Home